In this update:
New Senate District Map Takes Effect
2021-22 Bills of Note: Moving from Pandemic Response to Recovery
Senate Takes Next Steps in Impeachment of Philadelphia District Attorney
PA Broadband Development Authority Unveils Statewide Plan
Training Available to Help Prevent Suicide Among Service Members, Veterans and Their Families
---
New Senate District Map Takes Effect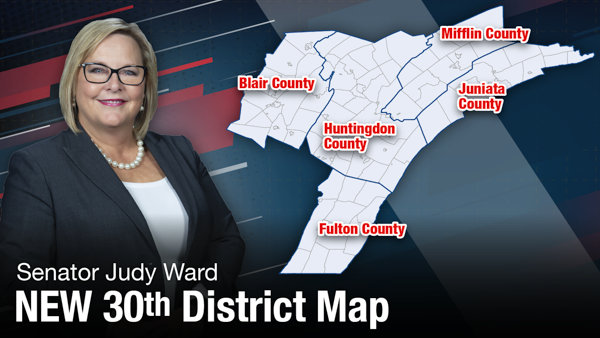 New boundaries for my Senate District are now in effect. The map was redrawn as part of redistricting following the most recent census.
You can find a detailed map and list of municipalities here. I look forward to serving new and remaining constituents, and keeping you informed, in the years ahead.
2021-22 Bills of Note: Moving from Pandemic Response to Recovery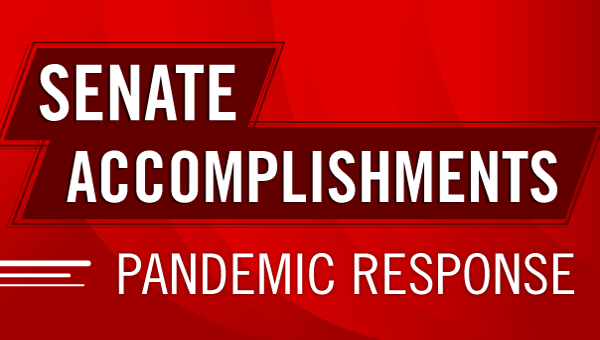 As the 2021-22 legislative session draws to a close, I'd like to note some important legislation enacted to transition Pennsylvania from initial COVID-19 pandemic response to helping residents and employers get back to normal, productive lives.
To bolster our health care response and keep Pennsylvanians safe, the General Assembly allocated $225 million in federal funding for hospitals and frontline health care workers. Further emergency financial resources included $569 million for rental and utility assistance, $197 million for education programs, and $145 million to support Pennsylvania's struggling restaurants and taverns as they cope with the devastation created by the pandemic and the governor's mandated closings and restrictions.
When the governor refused to act, we voted to terminate the pandemic emergency declaration and end the governor's power to close employers, limit occupancy, suspend state statutes or issue stay-at-home orders due to COVID-19. We put constitutional amendments on the ballot that will prevent emergency overreach again by a governor. You can find the full list of our pandemic response measures here.
Senate Takes Next Steps in Impeachment of Philadelphia District Attorney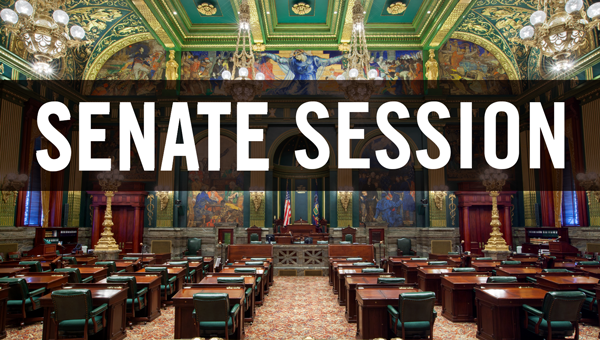 The Senate this week took the next steps in the impeachment process of Philadelphia District Attorney Larry Krasner following the House of Representatives' 107-85 vote to impeach him after investigation of his conduct in fulfilling his duties.
As outlined by the Pennsylvania Constitution, the role of the Senate is to sit in judgement and review the evidence presented by the House. Following Senate action, a writ of summons will be issued to District Attorney Krasner requiring him to come before the Senate to answer to impeachment. He will be required to file an answer by Dec. 21 and ordered to appear before the Senate on Jan. 18 at 11:30 a.m.
PA Broadband Development Authority Unveils Statewide Plan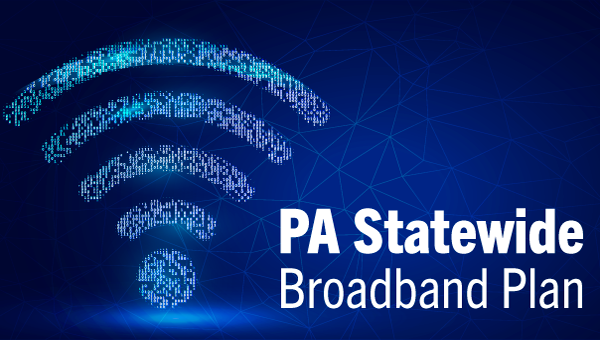 The Pennsylvania Broadband Development Authority, created by the General Assembly last year, has released the Commonwealth of Pennsylvania Statewide Broadband Plan to improve access to high-speed internet in underserved communities.
The plan focuses on infrastructure and availability, affordability, device and technology access, and digital literacy and technical support. The authority estimates there are 800,000 Pennsylvanians without broadband service. You can review the plan here.
In addition to this plan, the Federal Communications Commission (FCC) took an important step in recently releasing its new broadband access maps. The first step in our shared goal of connecting everyone to high-speed internet is collecting accurate information about where broadband service is and is not available.
All of these broadband serviceable locations will appear as points on the FCC's broadband map.
Our local governments will play a vital role in challenging and improving the accuracy of the locations included on the map.
Challenges can include:
A location that meets the FCC's definition of a broadband serviceable location is missing from the fabric.
A location's broadband serviceability is incorrectly identified.
Information such as the address or unit count for the location is incorrect.
The location's placement – its geographic coordinates – is incorrect.
Consumers may use this method to submit challenges for their own residences or small businesses.
You can access the map at https://broadbandmap.fcc.gov/home.
Your input and expertise are critically important to not only ensuring accurate maps, but also in making sure that Pennsylvania is eligible for federal funding. Challenges will be accepted through January 13, 2023.
Training Available to Help Prevent Suicide Among Service Members, Veterans and Their Families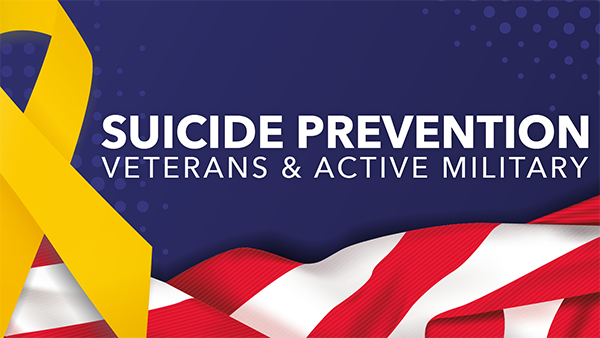 As part of ongoing efforts to prevent suicide among service members, veterans and their families, the Pennsylvania Department of Health's Office of Mental Health and Substance Abuse Services (OMHSAS) is offering Military Cultural Competency Training, provided by Psych Armor at no cost, to community partners, providers and others to support strategies related to their suicide prevention action plans.
Additional information about the training content can be found here, along with registration and information on accessing the training portal. These 15 trainings will be available through the portal through December 2025. OMHSAS has the ability to train 300 people on a first come, first serve basis.
I hope providers take advantage of these evidenced-based trainings to ensure this critical care is available to service members, veterans and military families.