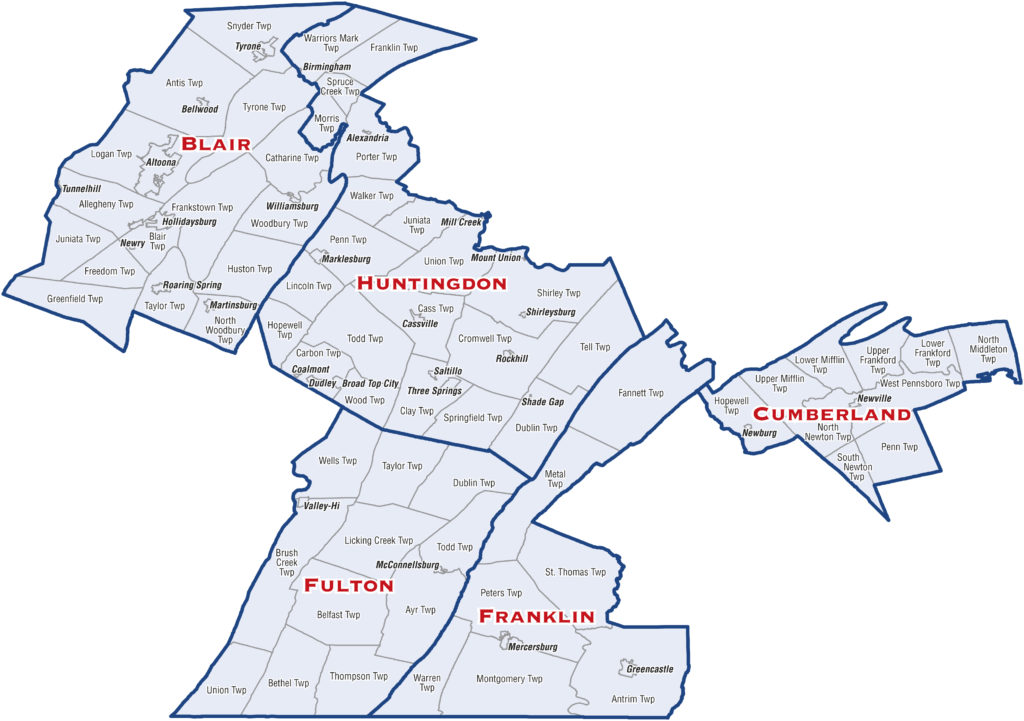 BLAIR, CUMBERLAND, FRANKLIN, FULTON and HUNTINGDON Counties. Dist. 30 All of BLAIR County; Part of CUMBERLAND County consisting of the TOWNSHIPS of Hopewell, Lower Frankford, Lower Mifflin, North Middleton, North Newton, Penn, South Newton, Upper Frankford, Upper Mifflin and West Pennsboro and the BOROUGHS of Newburg and Newville; Part of FRANKLIN County consisting of the TOWNSHIPS of Antrim, Fannett, Metal, Montgomery, Peters, St. Thomas and Warren and the BOROUGHS of Greencastle and Mercersburg; All of FULTON County and Part of HUNTINGDON County consisting of the TOWNSHIPS of Carbon, Cass, Clay, Cromwell, Dublin, Franklin, Hopewell, Juniata, Lincoln, Morris, Penn, Porter, Shirley, Springfield, Spruce Creek, Tell, Todd, Union, Walker, Warriors Mark and Wood and the BOROUGHS of Alexandria, Birmingham, Broad Top City, Cassville, Coalmont, Dudley, Marklesburg, Mill Creek, Mount Union, Orbisonia, Rockhill, Saltillo, Shade Gap, Shirleysburg and Three Springs. Total population: 245,179
---
Don't know who your Senator or Representative is? Use the Find Your Legislator tool.
---
The new district lines will be used in all forthcoming elections for the General Assembly until the next reapportionment, which means that the legislative districts covered by this office will be changing with the 2022 elections.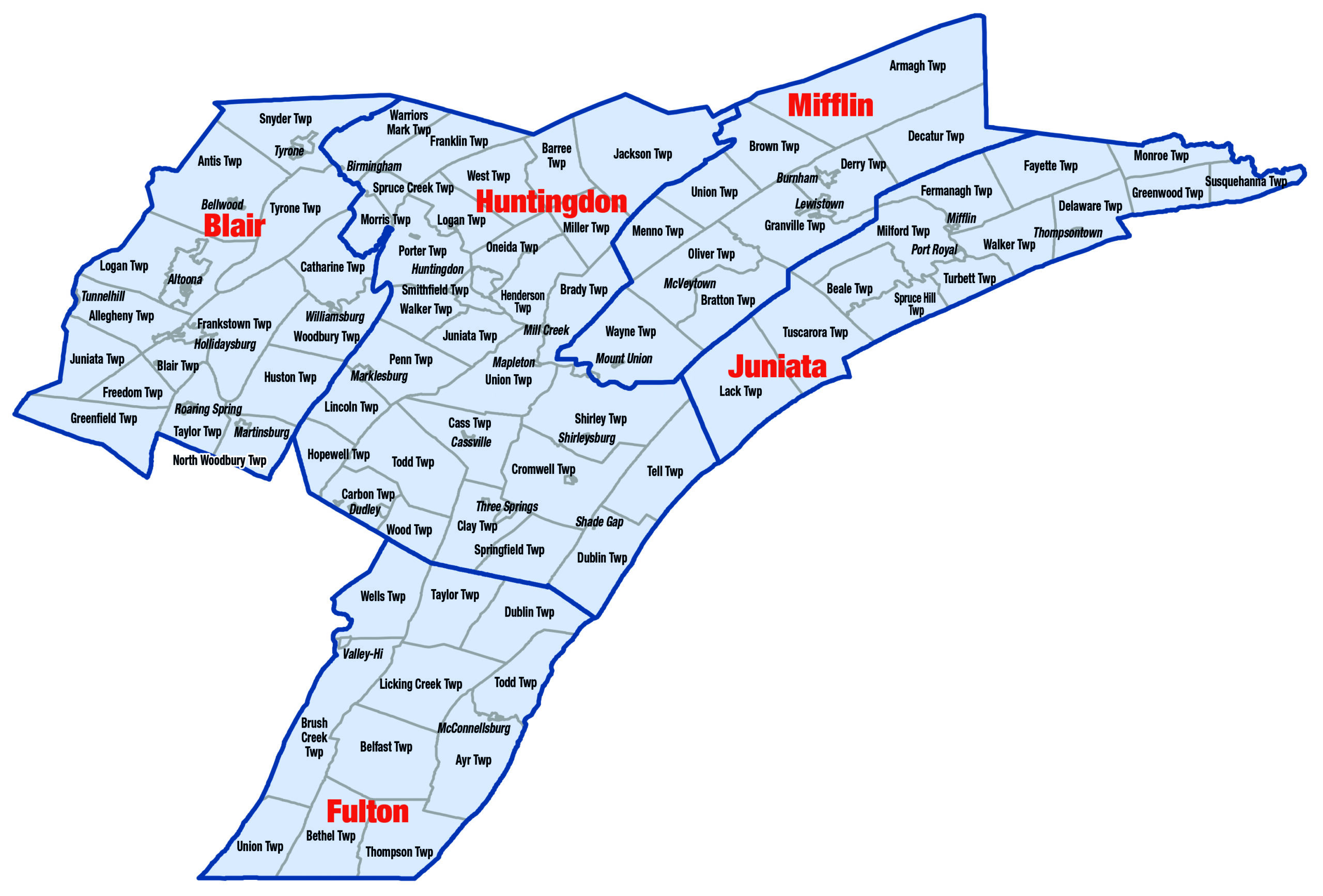 BLAIR, FULTON, HUNTINGDON, JUNIATA, and MIFFLIN Counties.
All of BLAIR County; All of FULTON County; All of HUNTINGDON County; All of JUNIATA County; And all of Mifflin County.