April 25, 2019
Senate Approves Legislation to Save Lives Through Added CPR Training
Nationwide, more than 350,000 deaths occur due to cardiac arrest each year outside of a hospital setting. In many emergency medical situations, cardiopulmonary resuscitation (CPR) can mean the difference between life and death.
The Senate recently passed a bill I cosponsored that would help save more lives by expanding CPR education in schools.
Senate Bill 115 would require the Pennsylvania Department of Education to create model curriculum to include CPR instruction in grades 9 through 12. If approved by the House of Representatives and signed into law by the Governor, Pennsylvania would join 38 other states in mandating broader CPR education in schools.
More details about the bill are available here.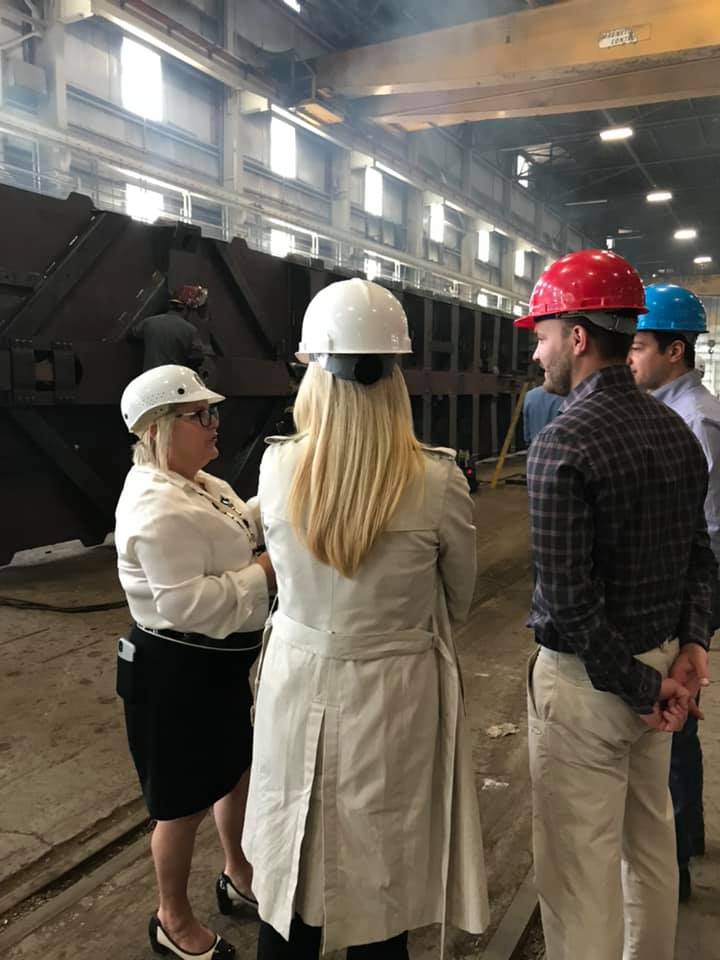 I enjoyed a great tour of the DeGol Industrial Center with D Holdings, Mineral Manufacturing Corp and Curry Rail Services to learn more about the importance of rail service to these local companies.
Op-ed Discusses Health and Financial Risks of Marijuana Legalization
Lt. Governor John Fetterman recently visited Blair and Fulton Counties as part of his listening tour regarding the legalization of marijuana for recreational use. A number of community residents came to the event to voice serious concerns regarding the potential consequences of this policy decision. I share many of the same concerns.
I wrote an op-ed that lays out a number of the reasons why the legalization of recreational marijuana is harmful to Pennsylvania communities. You can read the full op-ed here.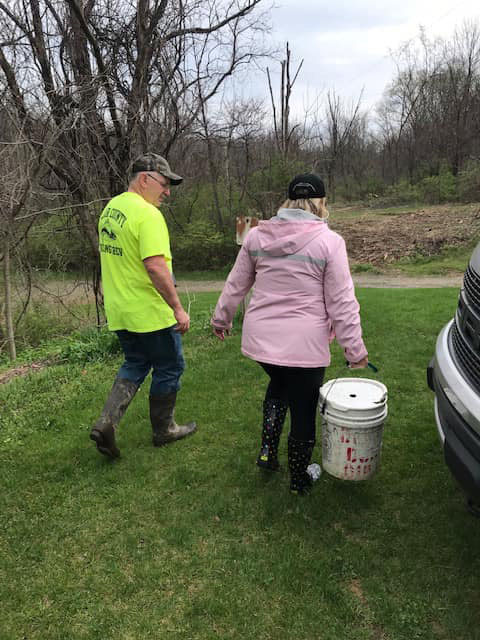 Great day stocking trout at Canoe Creek
Trout Stocking and Fish-for-Free Days Planned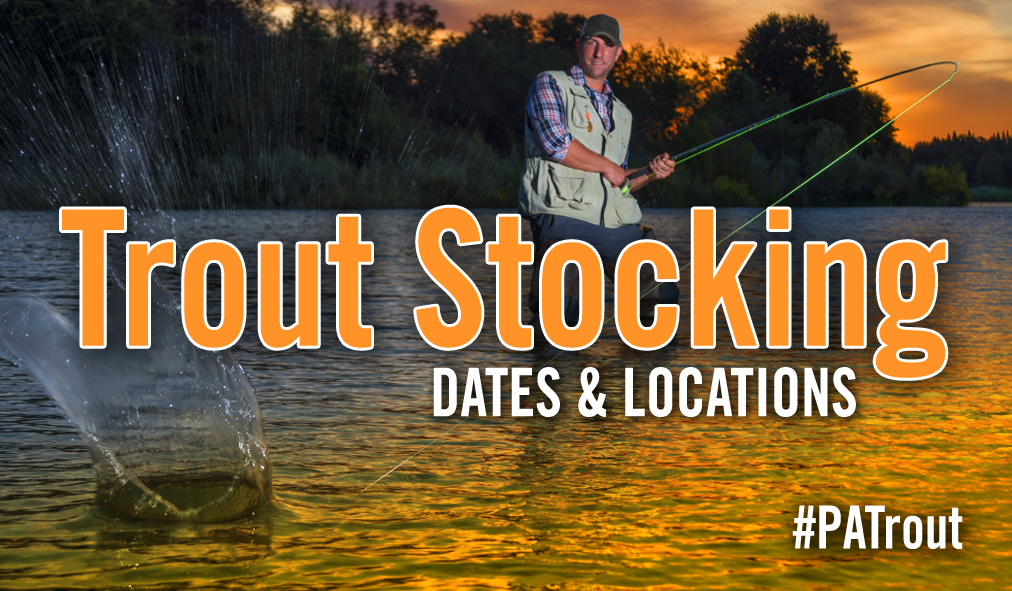 Fishing season is in full swing throughout the area, and thousands of local anglers are already enjoying leisure time on our area's waterways. The Pennsylvania Fish and Boat Commission (PFBC) has scheduled a number of trout-stocking events in local lakes and streams, as well as two special days that will allow anglers to share their hobby with family and friends who do not have a fishing license.
PFBC plans to stock approximately 3.2 million trout this season, including nearly 600,000 in May alone. A complete schedule of adult trout stocking is available by county here.
The Commission will also offer two Fish-for-Free Days this summer that will allow anyone to legally fish in Pennsylvania without a fishing license. Fish-for-Free Days are scheduled for May 26 and July 4. More details are available here.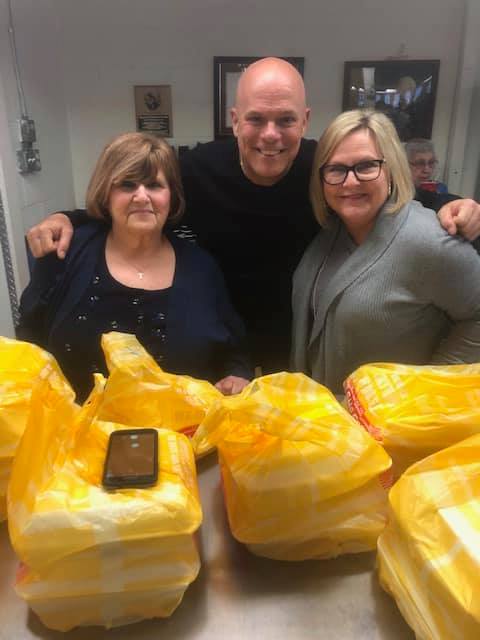 I had the pleasure of once again volunteering at the St. Vincent DePaul Food for Families Soup Kitchen annual chicken BBQ. I joined a number of wonderful volunteers making a difference in the community, including Patty Trexler and Jim Shannon.
Hotline Available to Prevent Elder Financial Abuse
Many older Pennsylvanians are more vulnerable to financial abuse and exploitation, and unfortunately this crime is on the rise. The Pennsylvania Department of Banking and Securities reported approximately 40,000 cases of elder financial abuse in 2017-18, a 17-percent increase from the previous year.
Anyone who sees signs of potential elder financial abuse is encouraged to call the Elder Abuse Hotline at 1-800-490-8505. More details are available here.
Several community leaders were recently honored by WISE Women of Blair County. I had a chance to visit with Annette Lehman, winner of the Lifetime Achievement Award, and Dr. Angela Rowe, winner of the Business and Professional Award.
Survey Available on PennDOT Winter Maintenance
The Pennsylvania Department of Transportation (PennDOT) is encouraging state residents to complete an online survey regarding the Department's service during winter months. The survey is available through May 7.
The survey includes 10 questions about winter travel habits, snow removal priorities and winter road maintenance. PennDOT intends to use the results of this survey to improve its operations during one of the most challenging driving seasons of the year.
The survey is available here.
Congratulations to Altoona Mayor Matt Pacifico and Warriors Mark Supervisor Stewart Neff for receiving the 2019 Governor's Award for Local Government Excellence!
Lyme Disease Continues to Pose a Threat to Pennsylvanians.
Pennsylvania continues to lead the nation in the number of reported cases of Lyme disease, a tick-borne illness which can cause long-term damage to the heart and central nervous system if left untreated.
State residents are advised to minimize the dangers posed by this illness by taking certain safety precautions. Protective clothing and the use of tick repellents are encouraged, as well as inspecting your body for ticks following any outdoor activity.
A fact sheet regarding Lyme disease and other tick-borne illnesses is available here.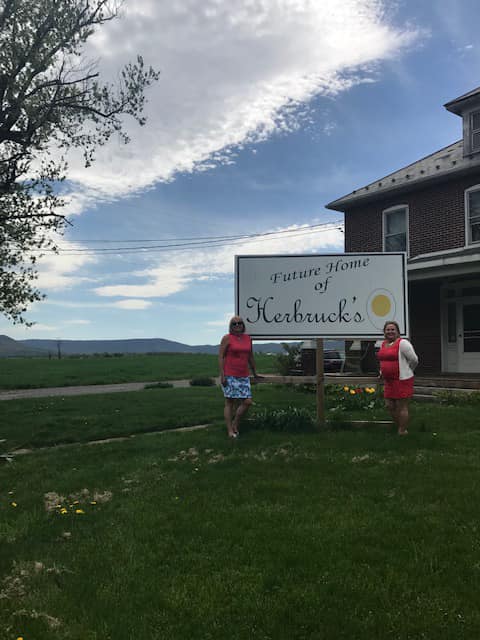 I enjoyed visiting the future site of the Herbruck's Poultry egg-laying facility in Mercersburg.
State Funding Awarded for Williamsburg Borough Water System Improvements
A loan awarded by the Pennsylvania Infrastructure Investment Authority will support a major water system improvement project in Williamsburg Borough in Blair County. The funding will help finance the replacement of a deteriorating water disinfection facility and several sections of the water distribution system.
More details about the project are available here.
Resources Available to Combat Spread of Spotted Lanternfly
The Spotted Lanternfly is an invasive pest that threatens a number of valuable agricultural goods, including grapes, apples, hops, walnuts, and hardwoods. Collectively, these industries are worth nearly $18 billion to the state's economy.
The Penn State Extension maintains a webpage to help state residents identify this pest and prevent its spread beyond the quarantined counties in southeastern Pennsylvania. Resources are also available for businesses to obtain a permit to transport goods within and out of the zone.
More information is available here.