March 13, 2020
Coronavirus Update
I encourage you to stay up to date on the developments regarding COVID-19 (coronavirus). @PAHealthDept has a web-page to keep residents up to date with the latest information. It is a great resource so you know the facts. https://www.health.pa.gov/to…/disease/Pages/Coronavirus.aspx
In response to COVID-19, the Department of General Services announced that effective Friday, March 13, 2020, all public events in the Capitol Complex and Governor's Residence will be canceled until further notice.
All operations of the Governor's Office and General Assembly will continue, but access to the Capitol Complex will be limited to employees and people with badge keycard credentials.
The cancelation of events applies to all interior and exterior venues in the Capitol Complex and will affect public gatherings such as rallies, school or group tours, choir performances and receptions.
The Capitol Complex includes the Main Capitol Rotunda, East Wing Rotunda, Keystone Building Atrium, Forum Auditorium and The State Museum of Pennsylvania.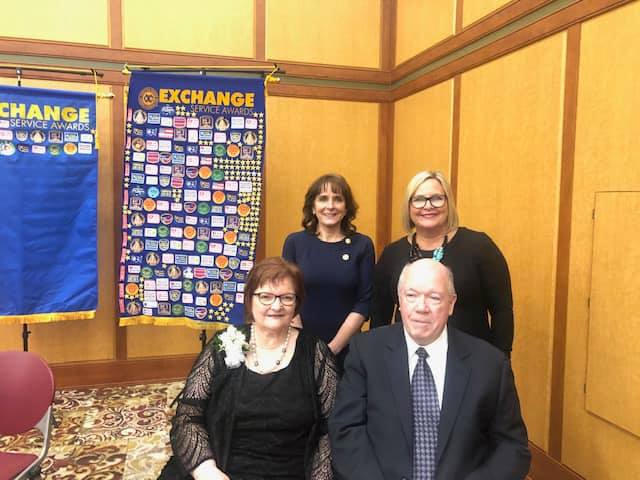 The Exchange Club of Carlisle hosted their 51st Molly Pitcher Award Banquet. The 2019 Carlisle Area Citizens of the Year Award was given to Donald and Marjorie Mowery. It was a wonderful event to attend with Representative Barb Gleim. Since 1969, the award has honored people who provide outstanding service and support for the community. Congratulations Don and Marjorie!
Senate Appropriations Committee Completes Budget Hearings
The Senate Appropriations Committee recently completed three weeks of hearings on Governor Wolf's 2020-21 budget proposal. These hearings offered a great opportunity for lawmakers to question the effectiveness and efficiency of state programs and learn more about how the budget would impact our communities.
Video and summaries of all of the hearings is available here.
As the new Chair of the Senate Aging and Youth Committee, I appreciated the chance to participate in the hearing with Secretary of Aging Robert Torres. During my line of questioning, I asked for additional information on how the state is working to reduce the waiting list for senior services, raised concerns about the rollout of the new Community HealthChoices program, and discussed ongoing efforts to enroll eligible seniors in PACE and PACENET.
Video of my conversations with Secretary Torres on these issues are available below.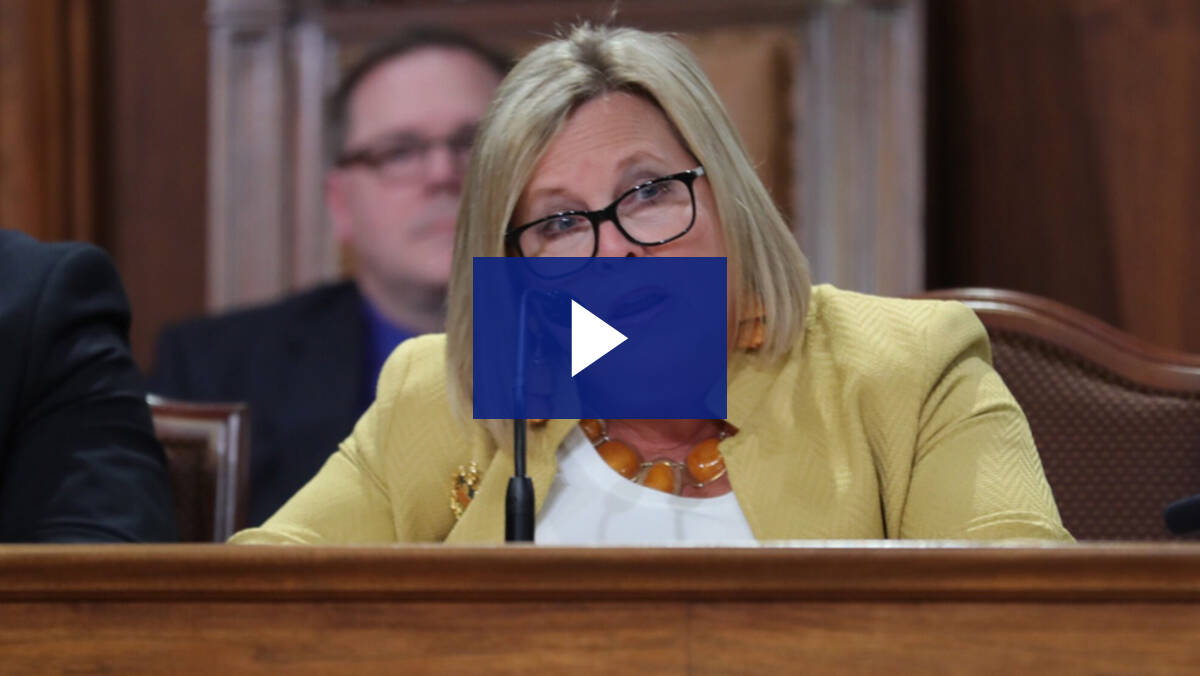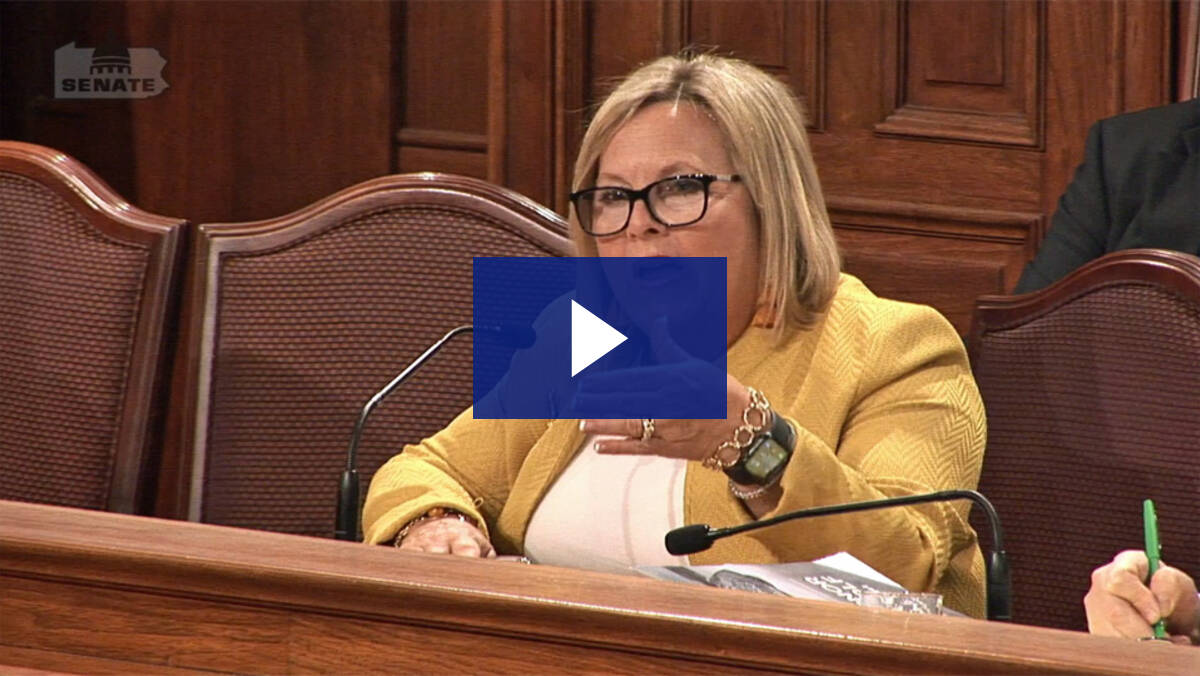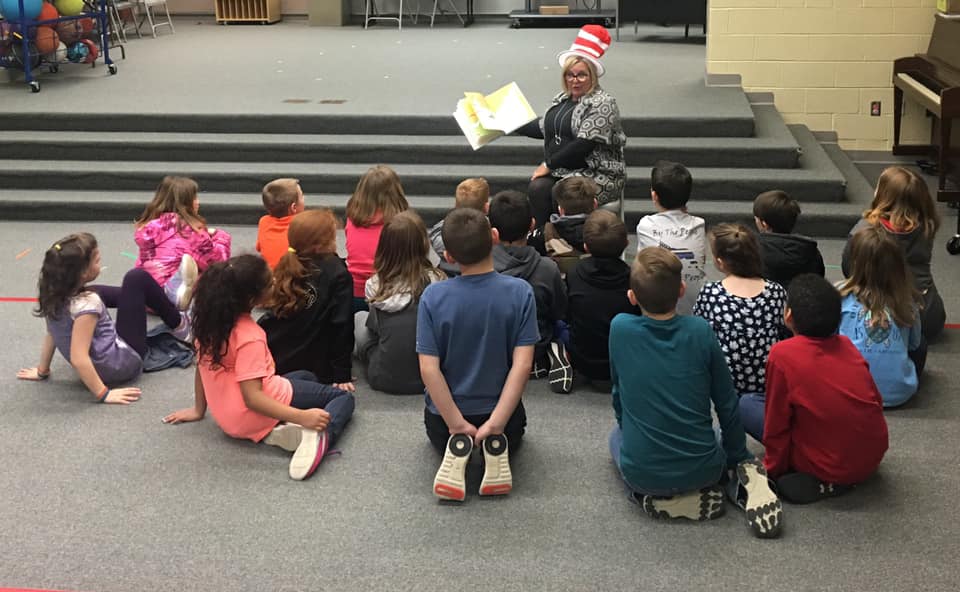 I was warmly welcomed by administration and faculty at Tyrone Elementary School in Blair County, where I had the pleasure of participating in Reading Across America/Dr. Seuss Day. Along with several reading sessions, I also had the opportunity to have lunch with some 3rd grade students and a tour of the school. What a great school in my legislative district! Lots of good things going on at Tyrone Elementary.
Local Schools Receive Grants to Boost Student Safety
Improving school safety has been a priority for lawmakers from both sides of the aisle over the past two years. More than a dozen local school districts and other entities serving students in our communities received grants recently to support programs, equipment and personnel to make our schools safer.
The grants were awarded through the School Safety and Security Grant Program. Governor Wolf's 2020-21 budget proposal would slash funding for this program from $60 million to $15 million – a 75-percent cut. Restoring this funding will be among my highest priorities in budget negotiations over the next several months so we can make sure our kids have a safe environment for learning and growth.
More information about the grants is available at the links below.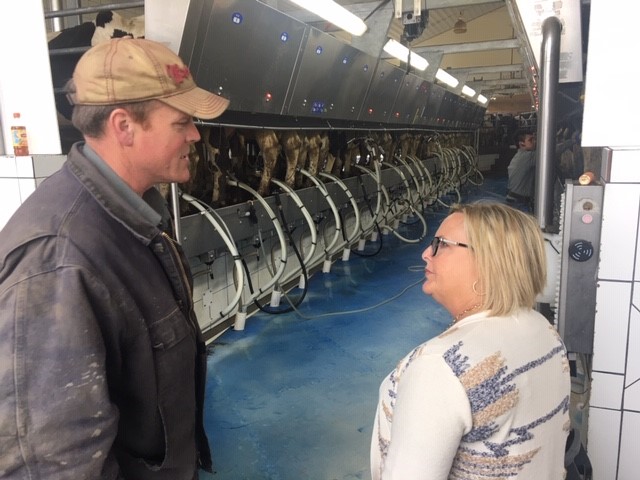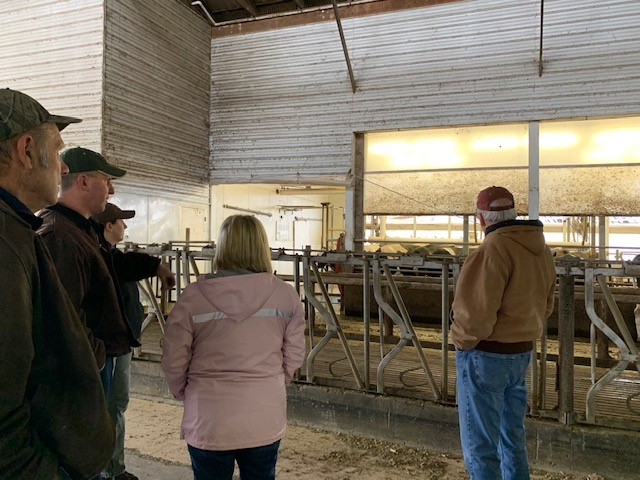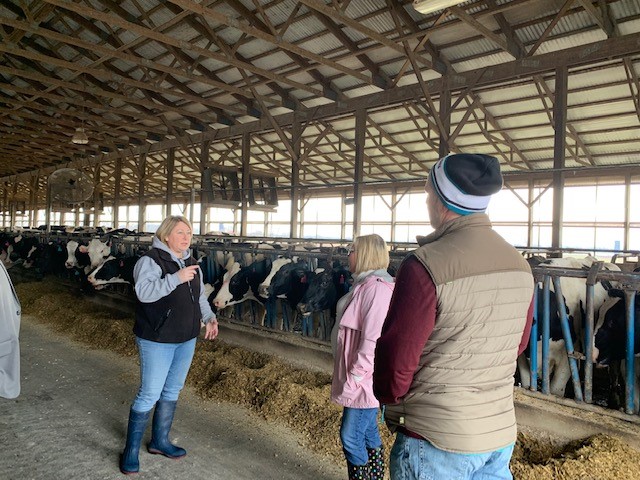 I had a great visit with three dairy farm operations in the District. Phil Kulp, owner of Kulp Dairy Farm in Martinsburg, Todd Stoner from Stoner's Dairy in Mercersburg, and Mark Mosemann from Misty Mountain Farms in Warfordsburg. I appreciated the chance to discuss the most serious issues facing the agriculture community with them all.
Website Offers Information on I-81 Improvements
A major evaluation of Interstate 81 is currently underway in southcentral Pennsylvania to identify safety concerns and determine new projects that could reduce congestion and boost economic development throughout the region.
Community residents can learn more about these plans and provide input here.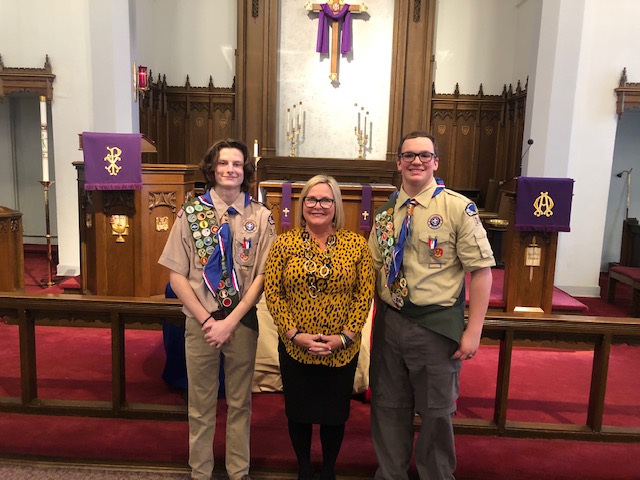 Congratulations to the area's two newest Eagle Scouts! It was an honor to participate in the ceremony with Jared Scarbro and Abram Mellot of BSA Troop 3034 in Hollidaysburg.
Resources Available to Combat Underage and Dangerous Drinking
The Pennsylvania Liquor Control Board offers grants for programs to help reduce underage drinking and other irresponsible and dangerous drinking behaviors. The funding is available to Pennsylvania school districts, colleges and universities, community organizations, municipal officials, law enforcement and nonprofit and for-profit organizations.
The deadline to apply is March 20. Applications and more information are available here.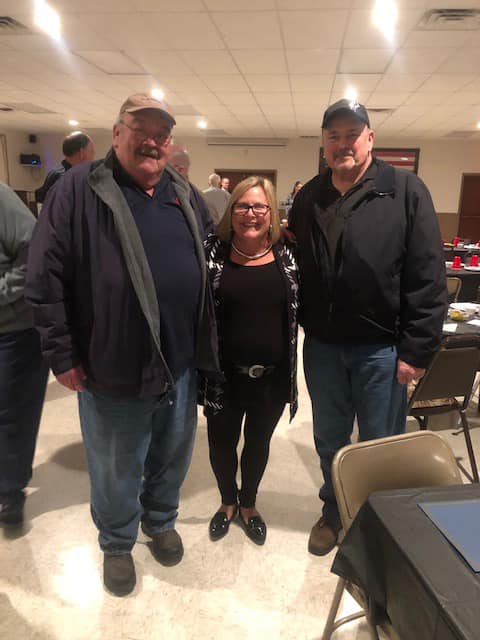 I am glad I had a chance to attend the 2020 Alexandria Volunteer Fire Company Appreciation Banquet. In addition to honoring our incredible local first responders, I had a chance to visit with my good friends from Williamsburg, Ted Hyle and Steve Lane.
Grants Awarded to Historical Societies and Museums
The Blair County Historical Society, Fulton County Historical Society and the Railroaders Heritage Corporation recently were awarded grants so they can continue to provide educational opportunities for members of the community. The grants, totaling more than $19,000, were awarded by the Pennsylvania Historical & Museum Commission through its Cultural and Historical Support Grant program.
More details are available here.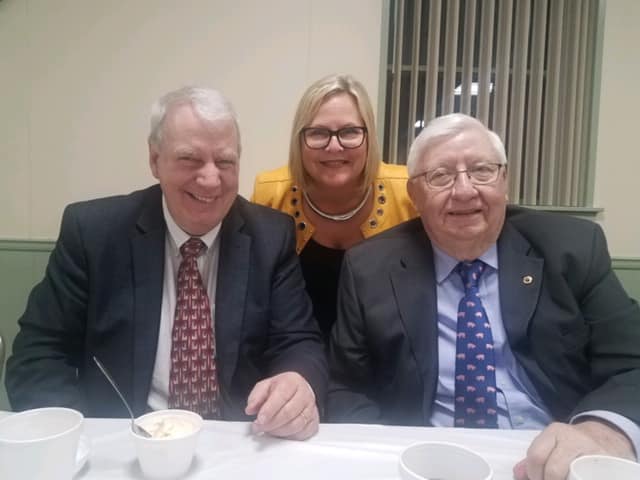 I appreciated the chance to visit with Jerry Reichard, Gene Wenger and many other community residents at the Franklin County Farm Bureau spring meeting.
Seats Still Available for Nonprofit Security Grant Workshop
Local nonprofit groups still have time to register for an informational workshop in Harrisburg to learn more about applying for funding through the Nonprofit Security Grant Program. The program helps fund physical security enhancements and other security measures for groups who are at the greatest risk of being targeted for violence.
More details about the program are available courtesy of the Pennsylvania Emergency Management Agency here. Registration for the seminar is available here.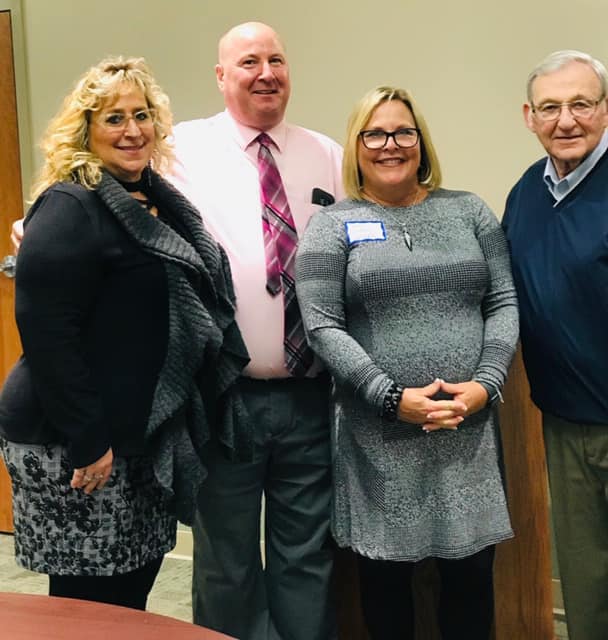 I enjoyed attending the South Central Counties Boroughs Association meeting recently. Here I am pictured with Hollidaysburg Mayor Joe Dodson, Hollidaysburg Borough Manager Jim Gehret and Michele Ivory from my Hollidaysburg district office.
Outreach Session Scheduled on PENNVEST Clean Water Projects
The Pennsylvania Infrastructure Investment Authority (PENNVEST) funds a number of different grant and loan programs designed to improve water quality in our communities. PENNVEST will host a special seminar on May 13 in Fulton County to help municipal officials, conservation districts, authority board members, private landowners and other interested parties learn more about the programs that are available.
More details about this informational session, including registration options, are available here.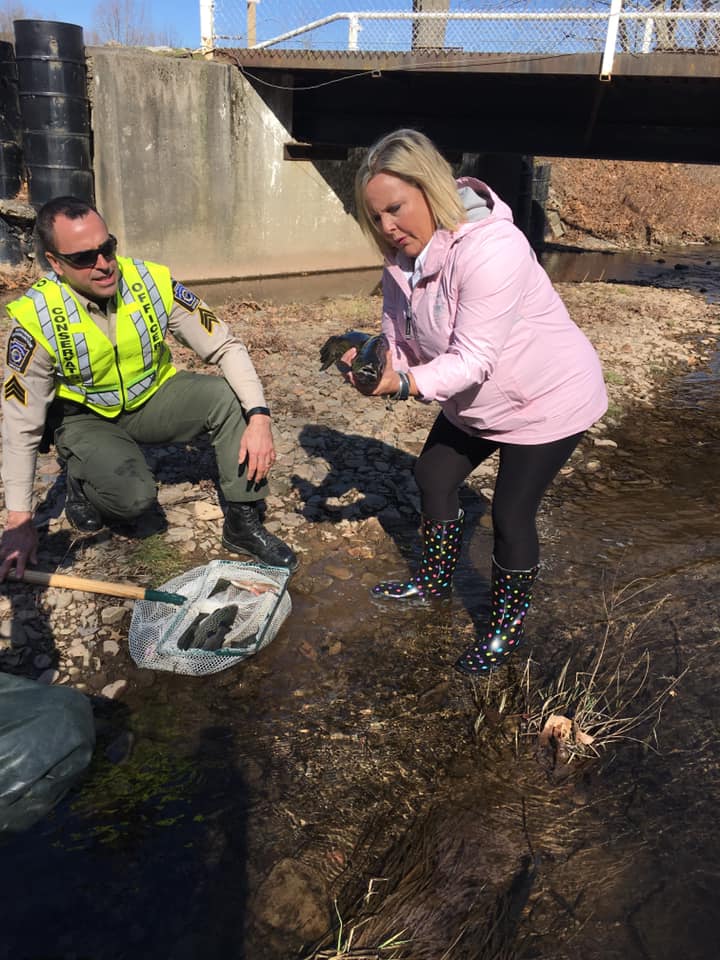 Each year I enjoy helping out the PA Fish & Boat Commission with trout stocking. We stocked Poplar Run in Blair County. It is always nice to see members of the community volunteering their time to help stock. I appreciate Waterways Conservation Officers Sergeant Craig Garman and Sean Sauserman educating me on what's new with the Commission and what my constituents can look forward to for the 2020 fishing season.
https://fbweb.pa.gov/stocking/TroutStockingDetails_GIS.aspx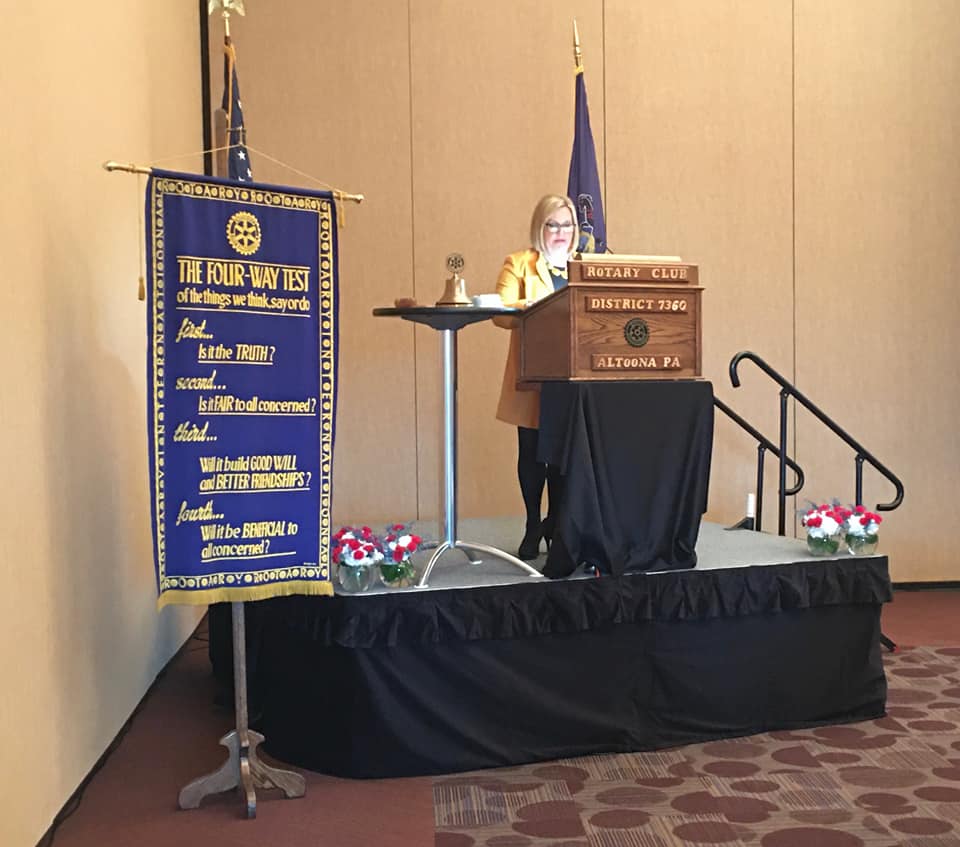 I was pleased to be the guest speaker at the Altoona Rotary Club's meeting where I spoke about International Women's Day.
Spotted Lantern Fly Update
The state Department of Agriculture on Tuesday announced 12 new counties were added to the spotted lanternfly quarantine area, extending its westward reach in Pennsylvania. Newly quarantined counties are Allegheny, Beaver, Blair, Columbia, Cumberland, Huntingdon, Juniata, Luzerne, Mifflin, Northumberland, Perry and York. Lanternflies lay small, jellybean-shaped eggs in neat rows and then cover them with a substance that looks like mud.
More information is available here.
Broadband Survey
Broadband connectivity is a critical issue in Bedford, Blair, Cambria, Fulton, Huntingdon and Somerset Counties. The Southern Alleghenies Planning and Development Commission (SAP&DC) Board of Directors appointed a Regional Broadband Taskforce to identify funding resources and deployment solutions to improve connectivity for residents and businesses in the region. I encourage you to participate in the survey here.