January 1, 2019
New Year Brings Fresh Challenges in the Senate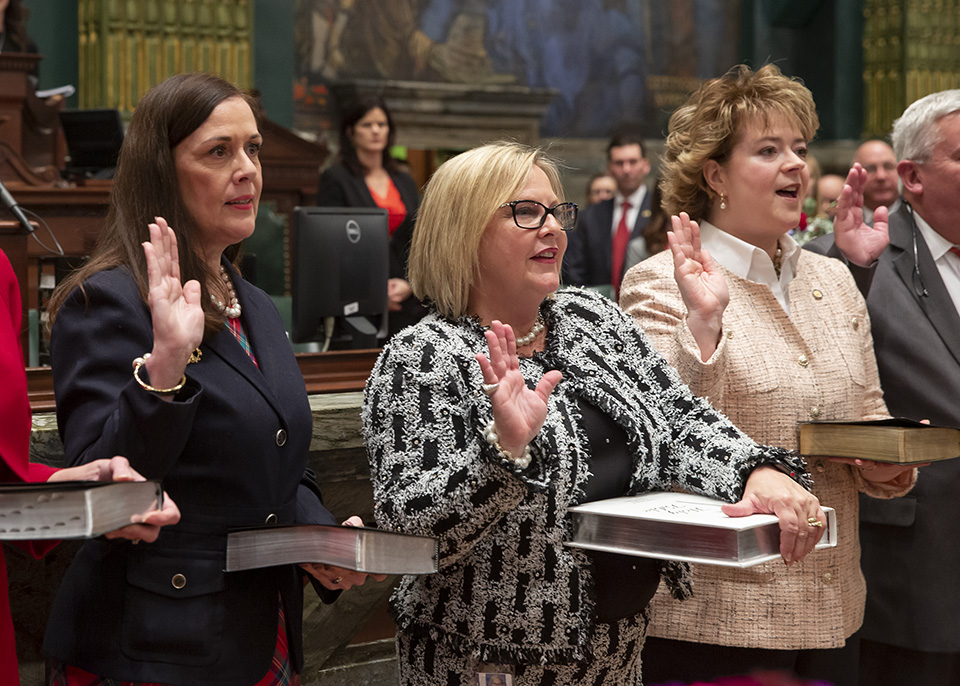 It was an incredible honor to take the oath of office recently to begin serving residents of Blair, Huntingdon, Franklin, Fulton and Cumberland counties in the Pennsylvania Senate.
You can read more about the swearing-in ceremony here.
While I am excited to tackle this new challenge, I also realize that this position comes with a heavy responsibility. I cannot promise that we will always agree on every issue; however, I can promise to listen to the concerns of all community residents and always do what I think is best for our state and our region.
Many of the challenges we face are not new. We need to continue to find ways to boost our local economy and create jobs, improve the quality of health care in local communities, protect senior citizens and students, and support our firefighters and emergency responders. I have announced plans to introduce bills addressing all of these priorities and more, and I look forward to working with my colleagues on both sides of the aisle to make these goals a reality.
I talked about some of my legislative priorities for the upcoming session here.
I deeply appreciate the trust that has been placed in me by so many residents of our area. Please do not hesitate to contact me if I can be of assistance on any state or local issue.
Information on how you can contact me is available here. I look forward to hearing from you!
Meet the Staff of the 30th Senatorial District
Over the past several months since my election to the Senate, I have worked to build a team to best meet the needs of local communities. I am extremely excited to announce a group of staff that I consider to be the best in the General Assembly!
Cheryl Schriner – Chief of Staff
Cheryl has more than 25 years of experience in state government. She previously served as Chief of Staff to a State Senator from Beaver County, Legislative Director for State Senators from Allegheny County and Erie County, and as Executive Director of the Senate Finance Committee and the Senate Law and Justice Committee. In addition to these roles, she worked as the Legislative Liaison in the Pennsylvania Department of Revenue under the administration of former Governor Tom Ridge.
Amanda Walker – District Director
Amanda was my District Office Manager with the House of Representatives. She also holds experience in public relations, as she was the Director of Marketing and Enrollment for a private high school for a number of years prior to her employment with the state legislature.
Kathleen Gunnell – Constituent Outreach Specialist
Kathleen served as a Legislative Aide to Senator Eichelberger for the past four years. She and her late husband founded Antietam Iron Works, LLC, and she is a former teacher at Cumberland Valley Christian School and also served as an Administrative Assistant to Judge David L. Cahoon in the Circuit Court for Montgomery County, MD.
Michele Ivory – Constituent Outreach Specialist
Michele has worked as Economic Development Director for Senator Eichelberger for the past 12 years. She has earned a great deal of knowledge and experience in a number of different industries over the past 30 years, including education, defense contracting, public non-profit, and private consulting sectors.
Chrissey Wagner – Constituent Outreach Specialist
Chrissey also worked in my district office when I served in the House of Representatives. She previously worked a paralegal for many years, as Director of Development for non-profits in the area, and was also a small business owner.
Stacey Zimmerman – Constituent Outreach Specialist
Stacy previously worked in the House of Representatives in my Blair County district office. She holds a license as an insurance resident producer from the Commonwealth, specializing in property/casualty and life/health, and has worked for a number of years in the insurance business.
Eric M. Pauley – Legislative Director
Eric has worked in the Senate for over 30 years as a Legislative/Executive Assistant to several Senators. In this capacity, he has assisted Senators by researching, reviewing and drafting legislation, as well as preparing members for legislative matters before the Senate.
Pat Snively – Executive Secretary
Pat has worked in the Senate for more than 23 years in various administrative positions, including serving as Administrative Assistant to the Senate Judiciary Committee for nine years.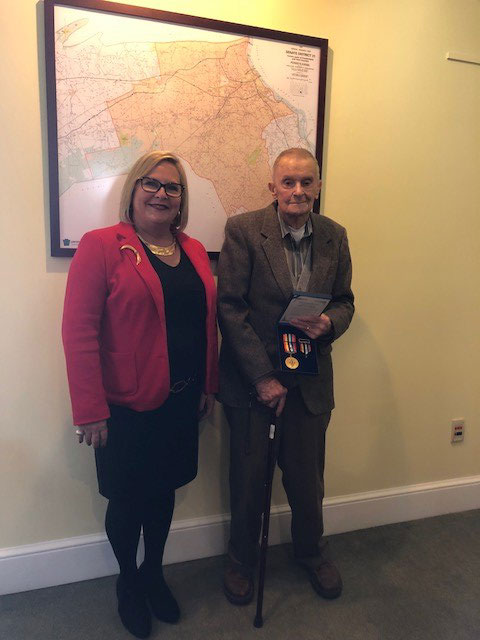 I had the honor and the privilege to meet and present with Senator Toomey's office the Ambassador for Peace Medal to Lewis Smedley of Newville. Lewis served in the Korean War, and this medal is an expression of appreciation from the Korean government to US service men and women who served in the Korean conflict. Thank you Mr. Smedley for your service, and congratulations to the three other veterans who received the award.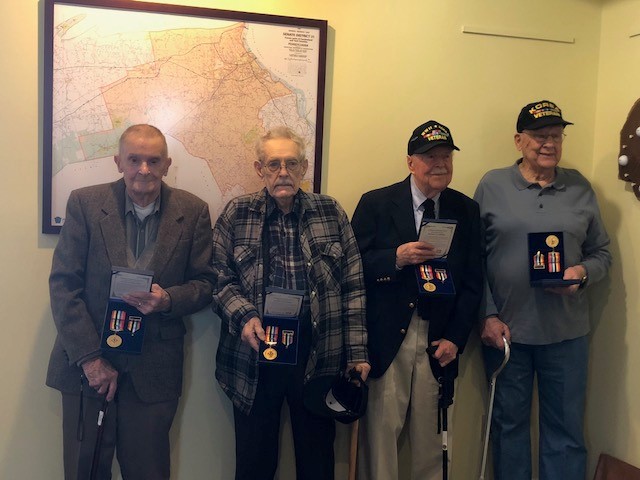 2019 Farm Show Begins on Saturday
The best of Pennsylvania's agriculture community will be on display during the 103rd annual Farm Show, which kicks off in Harrisburg on Saturday. The event is the largest indoor agricultural expo in the world, featuring more than 12,000 competitive exhibits and 300 commercial exhibits.
The event runs through January 12. Full details about this year's Farm Show, including a complete schedule of exhibitions and competitions, are available online at www.farmshow.pa.gov.
Good luck to all of our local Farm Show participants!