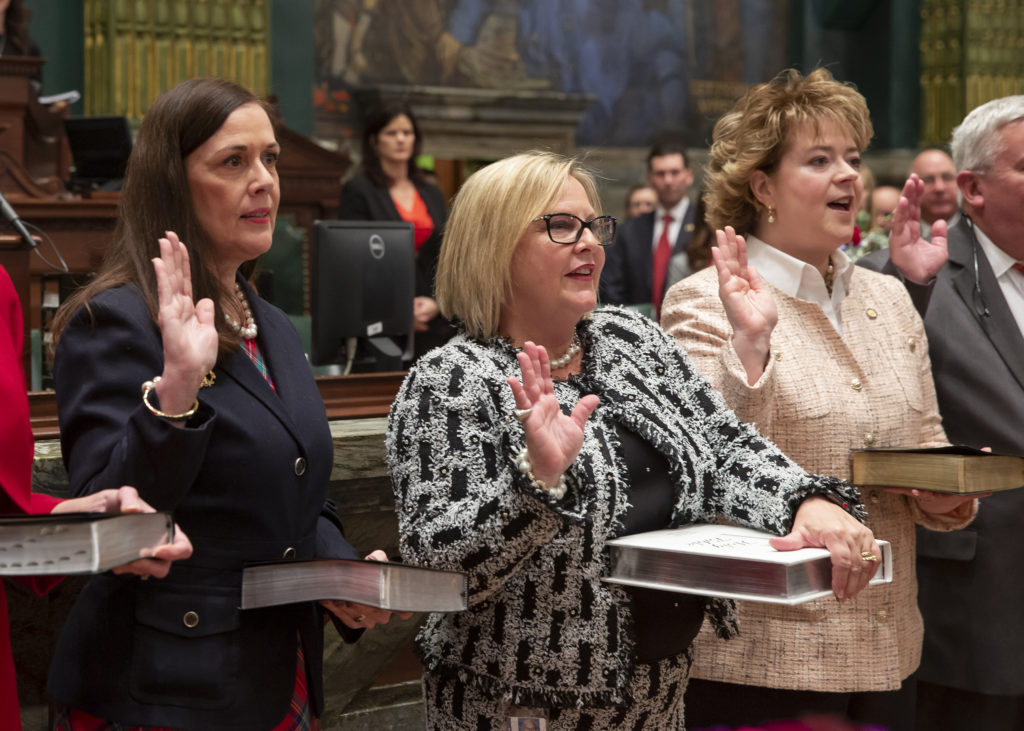 HARRISBURG – Senator Judy Ward (R-30) officially took the oath of office today to begin serving her first term representing residents of Blair, Huntingdon, Franklin, Fulton and Cumberland counties in the Pennsylvania Senate.
Ward served two terms in the Pennsylvania House of Representatives before being elected to the Senate in November 2018.
"Serving in the General Assembly for the past four years in the House of Representatives has been an honor, and I am humbled to be entrusted now with the responsibility of being the voice of more than 270,000 district residents in Harrisburg," Ward said. "I look forward to continuing to fight for the issues that mean the most to our communities."
Ward has already announced plans to introduce legislation that would ensure proper nurse staffing levels at hospitals, remove unfair tax obstacles for small businesses, and eliminate regulations that stifle business growth.
"We need to welcome new businesses to the area in order to grow our local economy, and we need to make sure residents of all communities have access to quality healthcare services," Ward said. "Health care and jobs are two of the biggest concerns in our local communities, and those two issues will be at the top of my list of priorities in the Senate."
She also plans to introduce bills to ensure more seniors are eligible for the Property Tax Rent Rebate Program, make depression screenings more widely available for students, and improve the recruiting and retention of volunteer firefighters and emergency responders, among other measures.
More information about the swearing-in ceremony, including photos and video, is available on her website at www.SenatorJudyWard.com.
VIDEO: Senator Ward discusses her priorities during the 2019-2020 session.
CONTACT: Cheryl Schriner (717) 787-5490