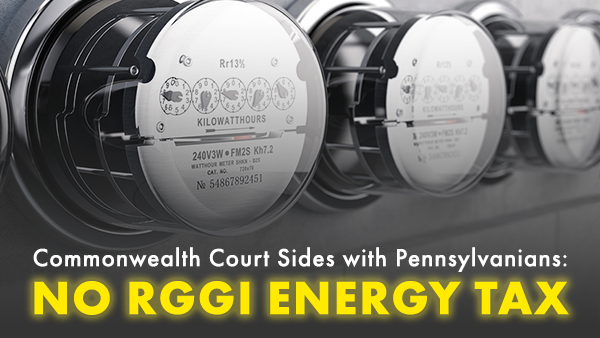 HARRISBURG – Sen. Judy Ward (R-30) today issued the following statement following the Commonwealth Court's ruling that entrance by the Department of Environmental Protection (DEP) and state Environmental Quality Board (EQB), into the Regional Greenhouse Gas Initiative (RGGI) without legislative approval, violates the Pennsylvania Constitution:
"The ruling today is a win for democracy and citizens across the commonwealth. Any initiative or agreement that creates a tax on the people of Pennsylvania that does not have the approval of those people's elected officials is unconstitutional, and I'm pleased that the Commonwealth Court has held the same. This unilateral decision by the executive branch, which began under the Wolf administration, would have amounted to an increase in energy prices across the board and a burdensome tax on energy producers. Working families do not need increased energy costs at a time when inflation and the price of goods and services are at a record high. This ruling presents an opportunity for the administration to work with the General Assembly to create energy policy that is good for the environment, energy producers, and energy consumers."
Residents can follow Ward on Facebook at www.Facebook.com/SenJudyWard and Twitter @SenatorJWard for news about legislation and the 30th Senate District. Contact information for her district offices and other information can be found on her website at SenatorJudyWard.com, and constituents also can sign up for her e-newsletter at SenatorJudyWard.com/enewsletters.
Contact: Nathan Akers
717-787-2421