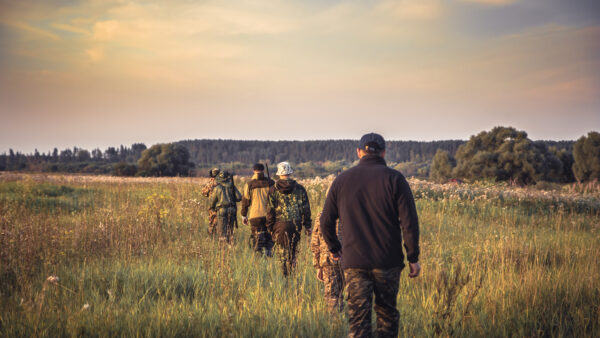 By Sen. Judy Ward (R-30)
Many times, good governing and fiscal responsibility require balancing a multitude of interests and priorities. When the Senate voted on House Bill 1300, our proposal for this current budget's Fiscal Code, I believed that bill did that prudently and responsibly. As the debate continues on how to best allocate all of the state's resources, I will continue to prioritize programs to ensure the solvency of the Pennsylvania Game Commission (PGC) and the success of outdoor recreation and sportsmen activities.
Like all budgets and the corresponding code legislation, legislators vote on the entire piece of legislation, not individual provisions. While there are individual provisions in budgets or code bills that may not receive passage on their own, those provisions are part of a larger package. When taken together it represents a product that can gather the needed bipartisan support from both chambers and the governor, is financially responsible in the short and long term, and moves Pennsylvania forward.
When House Bill 1300 came up for a vote in the Senate, the PGC was sitting on a fund balance of more than $525 million. For context, from 2015 through the end of 2021, it operated with a fund balance ranging from $40 million to $150 million depending on the year. Even with the transfer, they would still have had hundreds of millions of dollars in reserve, well above its average in the years leading up to 2022. With a 350% fund balance based off its highest expenditures in recent years, using some of that money to help meet a federal mandate rather than raise taxes or take money from less solvent funds seemed like the reasonable thing to do.
The transfer would not necessarily cause a loss of federal Pittman-Robertson funds. The U.S. Fish and Wildlife Service has discretion as to whether to remove funding for "violations" of the act; it's not mandatory. Again, it seemed reasonable to think the use of these PGC funds towards environmental preservation and clean streams could fit within the requirements to receive those federal dollars and the overall mission of the PGC.
When I voted on House Bill 1300, it contained a variety of provisions needed to fully enact this year's budget. Without the passage of that legislation, many programs and services could go unfunded. To not pass this legislation and leave countless programs unfunded solely because of a seemingly harmless one-time fund transfer from a fund that has more than it needs to operate seemed irresponsible.
Recently, House Bill 1300 has passed the House and has been returned to the Senate for concurrence. While in the House, several changes were made to the bill, one of those being the elimination of the PGC fund transfer. House Bill 1300 is still being negotiated by the House Democrats and the Senate Republican leadership, and we will continue to work on that legislation in a way that ensures PGC money is used and managed responsibly and wisely.
State Sen. Judy Ward represents the 30th Senatorial District serving residents in Blair, Fulton, Huntingdon, Juniata and Mifflin counties.
Contact: Nathan Akers
717-787-2421