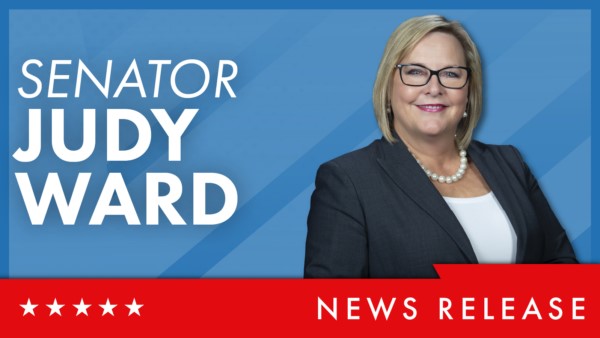 HARRISBURG – Sen. Judy Ward (R-30) today issued the following statement regarding the recent reports of sexual harassment by a former top executive staffer:
"The news about the alleged sexual harassment matter related to a former member of Gov. Josh Shapiro's cabinet continues a concerning trend of secrecy and untrustworthiness with the governor. Actions speak louder than words, and unfortunately and as we have experienced, Gov. Shapiro's actions and words are rarely aligned.
"While all parties deserve due process, the handling of the matter by Gov. Shapiro's office has not only raised concerns, but it has also highlighted a trend of behavior by the Shapiro administration of saying one thing and doing another. Based on filed reports, the individual in question remained in his leadership role while continuing to conduct business and negotiate on behalf of the administration, and the alleged victim was forced to act alone. That is wrong. Additionally, and in my capacity of responsibly representing the people of Pennsylvania, I can't help but to be concerned that legislative outcomes like our state budget or the Pennsylvania Award for Student Success – or PASS – scholarship program may have been affected or influenced by this matter as the individual in question was the chief legislative negotiator for Gov. Shapiro. We deserve to know how taxpayer dollars were used or influenced by the handling of this matter, and Gov. Shapiro should be forthright with us.
"Women in the administration, in the Capitol, and in Pennsylvania deserve a governor who will bring light and truth – not darkness and silence – when it comes to the issue of sexual harassment. Unfortunately, with a lack of answers from the governor, we are left to wonder what it is he could be hiding."
Recent news reports revealed a former staffer of the Shapiro administration filed a complaint with the Pennsylvania Human Relations Commission alleging sexual harassment by a senior aide dating back to February. Despite sharing her concerns with the administration in March and filing with the commission in May, the top aide kept his position and continued to spend months as a key player in the administration, only to resign when the allegations came to light in September.
Residents can follow Ward on Facebook at www.Facebook.com/SenJudyWard and Twitter @SenatorJWard for news about legislation and the 30th Senate District. Contact information for her district offices and other information can be found on her website at SenatorJudyWard.com, and constituents also can sign up for her e-newsletter at SenatorJudyWard.com/enewsletters.
Contact: Nathan Akers
717-787-2421