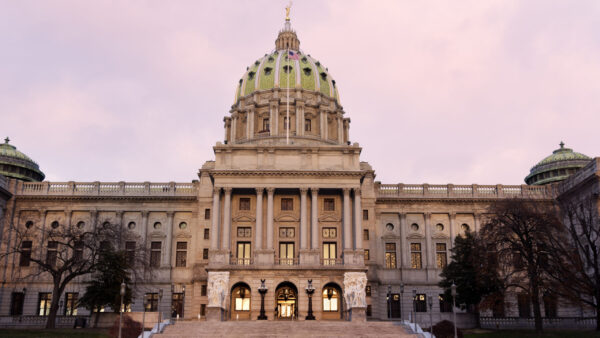 HARRISBURG – Two state senators are teaming up to introduce a proposed constitutional amendment to clarify the Senate of Pennsylvania's role to advise and consent to nominations made by the state's chief executive.
According to Pennsylvania's Constitution, the Senate shall consent to gubernatorial nominees to serve in cabinet-level positions with a two-thirds majority vote.
Under the Wolf Administration, more than 30 cabinet officials departed state agencies. To fill those vacancies, the governor appointed nominees, but never submitted the individuals to the Senate as part of the confirmation process. Instead, cabinet secretaries maintained the "acting" title without any restriction despite their lack of confirmation by the Senate.
Sens. Kristin Phillips-Hill (R-28) and Judy Ward (R-30) are seeking to put better safeguards in place and uphold the intent of the constitution and maintain the co-equal branches of government.
"Our government was set up with a focus on collaboration between the executive and legislative branches. This measure would restore that spirit of collaboration and cooperation as well as bring much-needed checks and balances in the way our founders intended," Phillips-Hill said. "Unelected bureaucrats can have a major impact on our daily lives as we witnessed during the pandemic, and without the Senate consenting to these individuals, government can run rampant without any recourse. As it is a proposed constitutional amendment, this would give voters the ultimate say in their state government."
"The checks and balances enshrined in our constitution are fundamental to liberty and a healthy democracy," Ward added. "Our founders knew very well that where power goes unchecked, democracy fails. This legislation ensures that elected government bureaucrats chosen by the governor cannot control the lives of Pennsylvanians without first receiving the advice and consent of the people through their elected representatives."
The senators are soliciting support for the measure and plan to introduce the proposal next month.