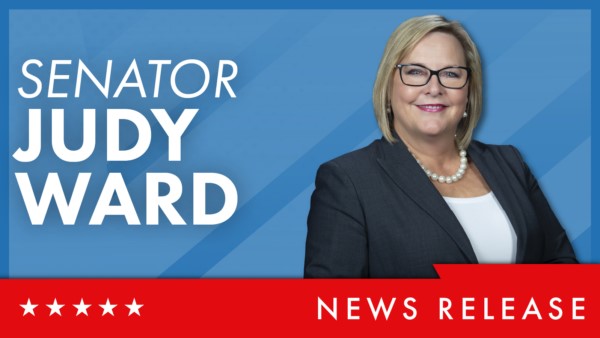 ALTOONA – State Sen. Judy Ward (R-30) is inviting residents to join her Wednesday, Aug. 2, at 1 p.m. on the Penn State University Altoona campus to participate in a town hall meeting about Pennsylvania's master plan for older adults.
The meeting is being coordinated by the Pennsylvania Department of Aging (PDA) through its Long-Term Care Council. Senator Ward serves on the council and as chair of the Senate Aging and Youth Committee.
"This is an opportunity for residents to learn about state plans to coordinate programs and services for older Pennsylvanians," Ward said. "This is a public meeting, and I encourage residents, caregivers and others to attend the town hall at Penn State University's Altoona campus to have their voices heard and participate in the Master Plan development process."
Gov. Josh Shapiro issued an executive order earlier this year directing PDA to establish a master plan for older adults. The plan will include goals, objectives and initiatives to promote the health, well-being and quality of life of Pennsylvania's aging population.
The meeting will be held at the Wolf-Kuhn Theatre in the Misciagna Family Center for Performing Arts. Visitors can park in lots near the performing arts center.
Residents can follow Ward on Facebook at www.Facebook.com/SenJudyWard and Twitter @SenatorJWard for news about legislation and the 30th Senate District. Contact information for her district offices and other information can be found on her website at SenatorJudyWard.com, and constituents also can sign up for her e-newsletter at SenatorJudyWard.com/enewsletters.
Media Contact: Nathan Akers
717-787-2421