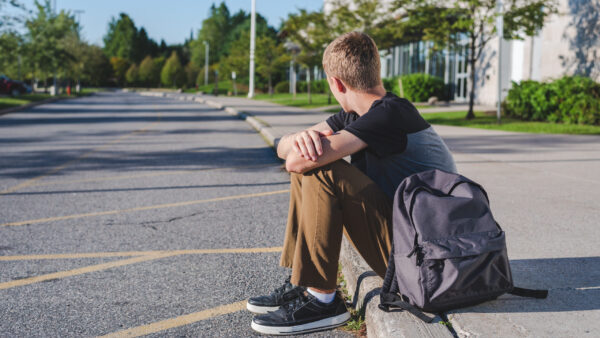 By Sen. Judy Ward (R-30)
Governor Shapiro recently reneged on his support for the Pennsylvania Award for Student Success (PASS) program, leaving students set to benefit from this lifeline desperately trapped in schools that are failing them.
To understand how dire the situation is for these students, let's talk about how low-achieving those low-achieving schools are. Only 20% of students in low-achieving high schools are proficient in math, and 28% in English. That means 80% are not proficient at math for their grade level and 72% are not proficient at English for their grade level. If that is not concerning enough, 33 of these low-achieving high schools do not have one student completing math at grade level, and 6 of the schools do not have a single student reading at grade level!
This should shock all of us. Some see this and claim that we just need more money to fix it. If Pennsylvania was lagging nationally in public education funding or there was a correlation in the state between dollars spent and outcomes, then this would be reasonable. Neither of these seem to be the case.
Regarding funding nationally, Pennsylvania is near the top. We rank 11th in the nation in average starting teacher salary, average teacher salary, and per student spending. This is far from lagging.
The correlation between funding and outcomes does not fare much better. For example, Cumberland Valley School District (SD) spends about $15,000 per student with a 96% graduation rate. Meanwhile, Steel Valley SD spends 50% more per student, at roughly $23,417, and has an 89% graduation rate. Take Bellefonte SD and Philadelphia SD, where despite both districts spending close to $18,700 per student, Philadelphia SD has a 75% graduation rate while Bellefonte has a rate of 94%.
The same lack of correlation exists with PSSA test scores. Morrisville Borough SD, spending about $24,000 per student, has 98% of their students testing below basic in math, but Greater Latrobe SD spends only about $15,500 per student and has 34% of the students below basic in math. Williamsburg Community SD spends around $16,500 per student and has just 3% of their students below basic in English/language arts, while West Mifflin Area SD spends about $27,500 and has 18% of their students below basic.
These patterns repeat across Pennsylvania. Unfortunately for those claiming that more money is the only path to a better education, the data prove problematic. If anything, the data prove that if funding is our only option, we may never achieve the goal of a quality education for all Pennsylvania's children. Thankfully there is another way: PASS scholarships and school choice.
How long will Governor Shapiro and House Democrats let children struggle below grade level before they do something about it? The status quo is not working, and those parents and children hopelessly stuck in failing schools know it. We must explore alternatives to low-achieving public schools and enact the PASS scholarship legislation now. The hope and future of countless children depend on it.
# # #
State Sen. Judy Ward represents the 30th Senatorial District serving residents in Blair, Fulton, Huntingdon, Juniata and Mifflin counties. She is the Senate sponsor of legislation to create the Pennsylvania Award for Student Success (PASS) Program to provide scholarships of up to $15,000 to students in low-income households living in the commonwealth's lowest performing school districts.
Contact: Nathan Akers
717-787-2421