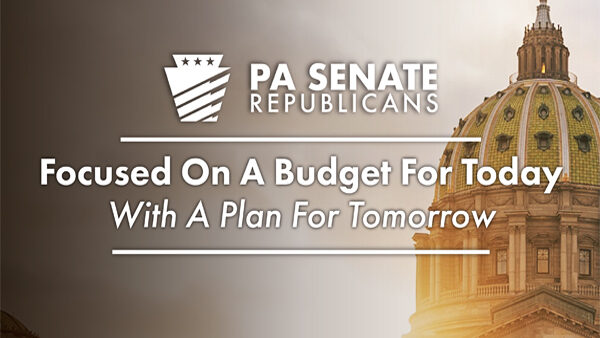 HARRISBURG – Sen. Judy Ward (R-30) today voted for the balanced, on-time state budget approved by the Senate, which includes no new or increased taxes, would fund the core functions of government and provide $100 million for the new Pennsylvania Award for Student Success (PASS) Program she championed to provide scholarships to low-income families with students in the lowest performing schools. After voting for the budget bill, Ward issued the following statement:
"We approved a balanced budget that protects taxpayers while funding important government initiatives, including the new Pennsylvania Award for Student Success (PASS) Program to help low-income students in underperforming schools. This state budget would provide record levels of state support for our schools, communities, and vital services, while also protecting the long-term interests of taxpayers by limiting the growth of government spending. It also creates a more competitive business climate and encourages job creation through workforce development and tax reform. The plan passed by the Senate does all this while setting Pennsylvania on a strong financial footing for the future. This budget is responsive to the needs of our communities, respectful of the taxpayers, and responsibly on-time."
Residents can follow Ward on Facebook at www.Facebook.com/SenJudyWard and Twitter @SenatorJWard for news about legislation and the 30th Senate District. Contact information for her district offices and other information can be found on her website at SenatorJudyWard.com, and constituents also can sign up for her e-newsletter at SenatorJudyWard.com/enewsletters.
Contact: Nathan Akers
717-787-2421