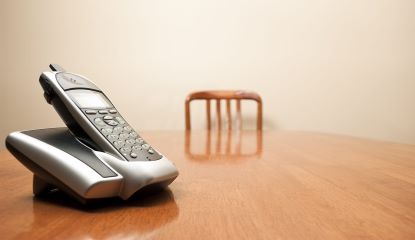 HOLLIDAYSBURG – State Sen. Judy Ward (R-30) is inviting residents of the 30th Senate District to participate in a telephone town hall meeting she will host Monday, March 13, at 6 p.m.
"I welcome everyone to join the phone call and participate in the discussion," Ward said. "I always enjoy hearing from constituents about some of the most important issues they face. I am looking forward to answering their questions and providing information about current state government-related topics that are of interest."
Senator Ward will provide updates about state government and issues impacting families and communities in the district. Participants will have an opportunity to ask questions, and Senator Ward will answer as many as possible during the event.
"This is a great opportunity for constituents to participate, learn, and ask questions without leaving the comfort of their own homes," Ward said.
Residents in the 30th District can sign up to participate by visiting Senator Ward's website at SenatorJudyWard.com/Access-Live.
The meeting is expected to last approximately one hour.
Residents can follow Senator Ward on Facebook at www.Facebook.com/SenJudyWard and Twitter @SenatorJWard for news about legislation and the 30th Senate District. Contact information for her district offices and other information can be found on her website at SenatorJudyWard.com, and constituents also can sign up for her e-newsletter at SenatorJudyWard.com/enewsletters.
Media Contact: Nathan Akers
717-787-2421