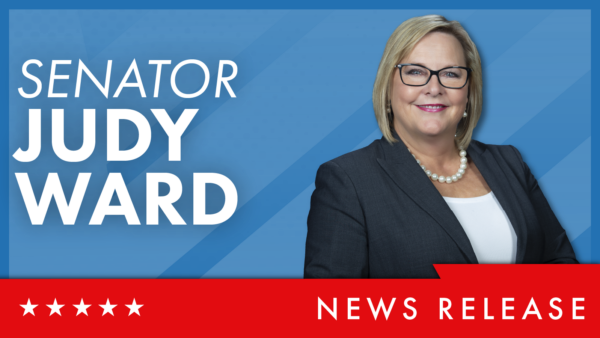 HOLLIDAYSBURG – Sen. Judy Ward (R-30) issued the following statement today regarding the Governor's proposed 23-24 state budget:
"Governor Shapiro's first budget included some encouraging areas of bipartisanship, including creating a better tax climate for business, expanding the Property Tax and Rent Rebate program for our seniors, promoting vocational and technical education, and mental health support for our children.
"There were unfortunately things I had concerns about as well. The Governor's budget doubles down on the Regional Greenhouse Gas Initiative, depending on more than $600 million of revenue that he will generate from this carbon tax. This will result in higher electric bills and increased inflation at a time when families and businesses in Pennsylvania are already struggling.
"I would have also appreciated a more balanced approach to education funding. While some schools may benefit from an increase in funding, Pennsylvania already spends $4,000 per student more than the national average. A quality education comes from more than just increased funding. School choice is a huge part of providing that education to our students. However, the Governor's budget failed to include increases in the EITC or OSTC programs. Also absent was a Lifeline Scholarship proposal, something he supported publicly while campaigning for Governor. These would have gone a long way in delivering that quality education.
"I also had concerns regarding program sustainability and fiscal responsibility. While we are sitting on a General Fund surplus, it is irresponsible to use money from the Rainy-Day Fund and one time stimulus dollars to fund recurring expenses. Families across the state must balance their books and manage their money wisely. We have an obligation to do the same with their tax dollars.
"This address marked the beginning of budget negotiations. As we continue our negotiations, I look forward to working with my colleagues and the Governor to produce a budget that the people of Pennsylvania can be proud of."
CONTACT: Nathan Akers