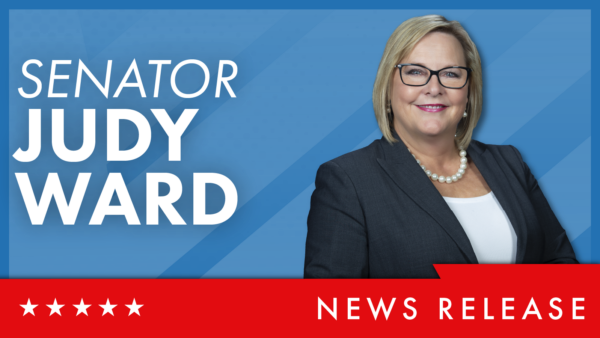 LEWISTOWN – State Sen. Judy Ward (R-30) is inviting local residents to join her Friday, Feb. 24, at 11:30 a.m. for a ribbon-cutting ceremony and open house at her new district office in Lewistown, located at 3 W. Monument Square, Suite 201.
"I welcome local residents to stop by our new office and learn about the ways we can help them and their families," Ward said. "I'm excited about this new location and our ability to serve the surrounding community. We are here to help with unemployment questions, veterans' issues and other residents who need the government to work for them."
Ward and her district office staff can help constituents access a variety of state government programs and services. In addition to helping with unemployment and veterans' issues, Ward's office can provide applications for the popular PACE and PACENET prescription medication programs for senior citizens; assist with property tax rent rebate forms; help residents acquire birth and death certificates; process PennDOT paperwork; expedite requests for help from state agencies; and inform residents about the specific help that may be available to them.
The open house will last until 2 p.m. Limited street parking is available for visitors.
Residents are encouraged to follow Ward on Facebook at www.Facebook.com/SenJudyWard and Twitter @SenatorJWard. They can also sign up for her e-newsletter at https://senatorjudyward.com/enewsletters/.
Media Contact: Nathan Akers
717-787-2421
nakers@PaSen.gov