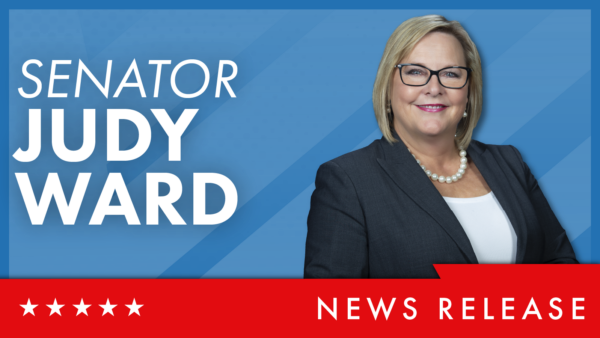 HARRISBURG – Voters should have the final say. That's the sentiment behind a bill supported by state Sen. Judy Ward (R-30) that was approved today by the Senate and would empower voters to decide the fate of constitutional amendments regarding a statute of limitations window, voter ID, and regulatory reforms.
"I believe Pennsylvania voters should have the final say on these important issues through the state constitutional amendment process," Ward said. "These are fundamental questions about our government, and voters should decide their fate with an up-or-down vote."
Senate Bill 1 contains provisions to amend the state constitution which – if approved by the state House and Senate – would be placed on the ballot for Pennsylvanians to consider.
One of the constitutional amendments would require voters in Pennsylvania to present a valid form of identification before casting their ballots in an election.
A second constitutional amendment would empower the state legislature to overturn through a majority vote regulations enacted by the governor or other agencies of the executive branch. A two-thirds vote currently is required for the state Legislature to reject a regulation.
"The Senate took important steps today toward ensuring the integrity of our elections and protecting the balance of power in state government," Ward said. "Voter ID is essential in guaranteeing our elections are free and fair. The regulatory reform measure would enable voters and their representatives to hold the executive branch accountable for the regulations they propose."
Senate Bill 1 now heads to the state House for consideration. If the measure is approved by the House, the constitutional amendments would appear on the ballot for Pennsylvania voters to approve or reject them.
Residents are encouraged to follow Ward on Facebook at www.Facebook.com/SenJudyWard and Twitter @SenatorJWard.
Contact: Nathan Akers
717-787-2421
nakers@pasen.gov