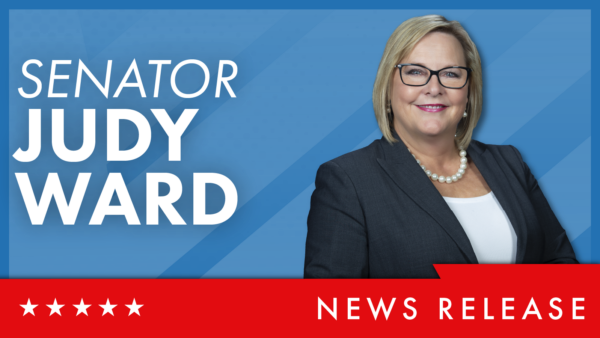 HARRISBURG – State Sen. Judy Ward (R-30) today announced she has been reappointed by Senate President Pro Tempore Kim Ward (R-39) to serve as chair of the Senate Aging and Youth Committee for the 2023-24 legislative session.
"I'm honored to serve in this position and look forward to building on the important work we've advanced during the past several years," said Ward, who first was appointed to serve as chair of the committee in 2020. "I enjoy working on issues that impact some of the Commonwealth's most vulnerable residents."
The Senate Aging and Youth Committee is responsible for reviewing and considering legislation that affects programs and services for senior citizens and younger Pennsylvanians. The committee also oversees the Pennsylvania Department of Aging.
Ward also has been appointed to serve as vice-chair of the Senate Health and Human Services Committee, which reviews legislation and policy proposals related to the Commonwealth's Medical Assistance health care program, substance use disorders and addiction treatment options, mental and behavioral health services, and rural health issues.
Ward also will serve on the Senate Law and Justice, Rules, State Government, and Intergovernmental Operations committees.
The Senate Law and Justice Committee reviews legislation, regulations and policies related to the Pennsylvania Liquor Control Board and the Pennsylvania State Police.
The Rules and Executive Nominations Committee is responsible for considering changes to the rules and procedures used in the state Senate and nominations offered by the governor for specific offices and positions.
The Senate State Government Committee has broad responsibility for overseeing the executive branch, including the governor's office, Pennsylvania Department of State and the State Civil Service Commission. The committee develops and approves legislation related to campaigns and elections, state constitutional amendments and transparency in state government operations.
The Intergovernmental Operations Committee reviews proposals to restructure and streamline state government.
"I'm excited about my committee assignments and eager to begin working on legislation to benefit residents in our district and across the Commonwealth," Ward said.
Media Contact: Nathan Akers
717-787-2421
nakers@pasen.gov