In This Update:
Property Tax Rent Rebate Deadline is December 31
Grant for Tyrone Hospital
COVID-19 Vaccine Distribution Process
Election 2020
Goodbye 2020 — Happy New Year!
---
Property Tax Rent Rebate Deadline is December 31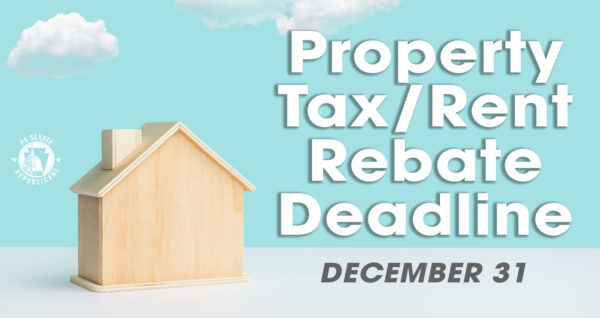 Time is running out for eligible seniors and individuals with disabilities to submit applications for the state's popular Property Tax Rent Rebate program for taxes or rent paid in 2019. Applications must be completed and postmarked by December 31 in order to be considered.
Applicants can file online or print claim forms to be mailed to the Pennsylvania Department of Revenue.
If you have already submitted an application, you can check the status of your claim at www.revenue.pa.gov by selecting "Where's my Property Tax/Rent Rebate" or by calling 1-888-222-9190.
Grant for Tyrone Hospital
Tyrone Hospital in Blair County has been awarded a $750,000 grant to make infrastructure improvements that include installation of a new 3D digital mammography machine.
The hospital has been working to acquire this new equipment and provide enhanced capabilities for the past few years.
This RACP grant will allow the hospital to make the necessary improvements to achieve this goal and better serve the community. I am so pleased to be able to help with their efforts. Click here for press release: https://senatorjudyward.com/2020/12/28/grant-announced-for-tyrone-hospital/
COVID-19 Vaccine Distribution Process
Now available on the Department of Health's website, is a dashboard that includes information on the number of vaccinations administered by county.
Currently, 142 hospitals, health systems, Federally Qualified Health Centers, and pharmacies have received COVID-19 vaccine, with 58 locations expected to receive doses this week. Some of these facilities have previously received vaccine, and some are receiving vaccine for the first time. The department also announced this week that through the Federal Pharmacy Partnership (FPP), 126 Skilled Nursing Facilities across the commonwealth will receive the Pfizer-BioNTech COVID-19 vaccine.
The vaccine will be available in a phased approach. Due to the limited supply of vaccine, the first phase is expected to take several months
The U.S. Centers for Disease Control and Prevention (CDC) has a nationwide playbook that the department used to develop and still uses to update the Pennsylvania COVID-19 Interim Vaccination Plan.
Election 2020
Many of you continue to contact me regarding the 2020 election.
To read about efforts I have taken to date you can click this link. https://senatorjudyward.com/2020/12/14/senate-action-on-ensuring-fair-elections/.
I expect to have more updates for you in the next few days.
Goodbye 2020 — Happy New Year!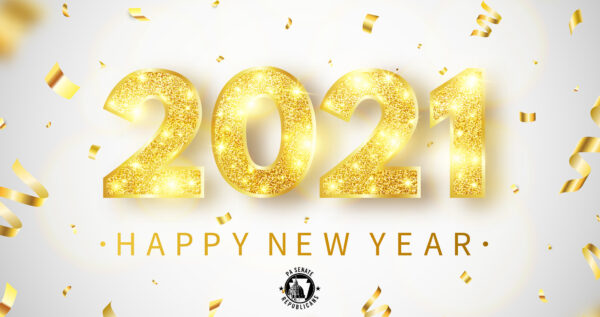 After one of the most challenging and tumultuous years in recent history, many Pennsylvanians are anxious to turn the page on 2020 and begin looking forward to a brighter year ahead. As we close the book on this year, I extend my warmest wishes to all community residents for a happier, healthier and more successful year in 2021!