December 16, 2019
Blair County Rail Projects Receive State Funding
Two important rail freight improvement projects in Blair County will move forward thanks to grants that were announced last week.
The Altoona freight railcar repair facility Union Tank Car Company (UTLX) will receive a $1 million grant to rehabilitate transfer table pit retaining walls. More details about the project are available here.
In addition, Everett Railroad has been awarded $232,554 to upgrade track as it connects to a new cement transload terminal. More information about this project is available here.
Rail freight is a critical component of the local economy. I am extremely pleased that both of these projects will help improve our local rail infrastructure and keep products moving throughout the region.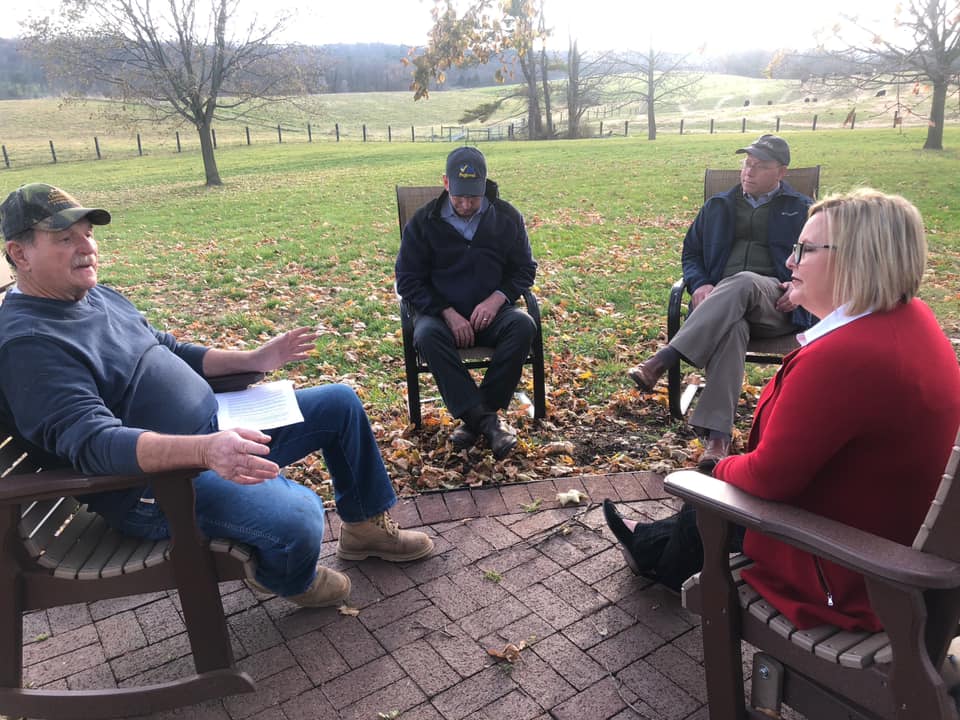 I appreciated the chance to meet with Secretary of Agriculture Russell Redding and Representative Paul Schemel to discuss a grant for Lil' Ponderosa Farm in Cumberland/Franklin Counties as part of the new Very Small Meat Processor Grant program. The program was created as part of the PA Farm Bill approved by lawmakers in June.
New Grant Program Supports Healthy Schools, Agriculture Education
The Farm to School Grant Program was created as part of the PA Farm Bill this year to ensure young people have access to healthy food options that are grown locally. Local school districts can apply now for grants of up to $15,000 to boost nutrition and agriculture education for students in pre-kindergarten through fifth grade.
The deadline to apply is January 15, 2020. More details about the program are available here.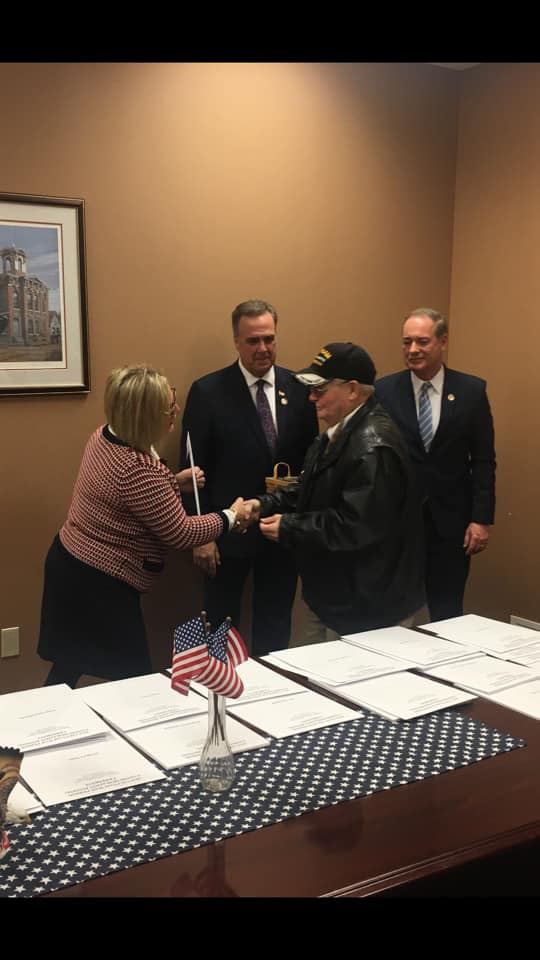 It was an honor to join Congressman John Joyce, Representative Jim Gregory and staff from Representative Lou Schmitt's office to give commemorative pins and certificates to over 40 Vietnam veterans. Thank you for your service to this country.
Grants Available to Support Job Training Programs
Workforce development boards, industry associations, post-secondary schools and other organizations may be eligible for grants to boost job training programs and help more Pennsylvania workers find family-sustaining jobs.
The Department of Labor & Industry is providing grants through its PAsmart Next Generation Industry Partnership program to help connect employers within the same industry in order to identify and address training needs for job-seekers. Applications and more information is available here.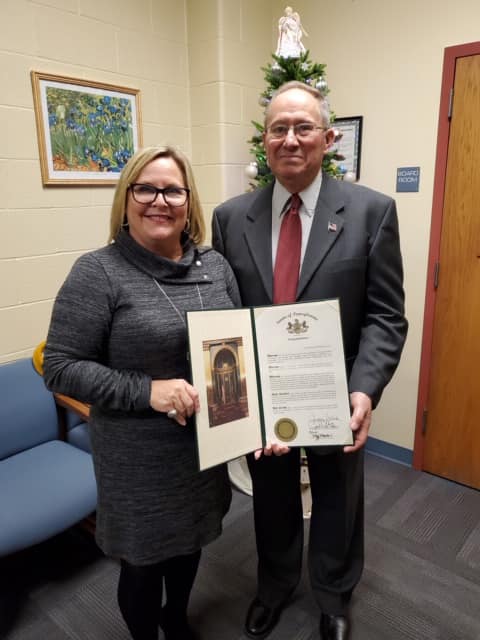 Jim Crawford retired from the Tyrone School Board Monday evening after 36 years of service to the Tyrone community. Thank you for your service Jim!
Beware of Dog License Fraud
The Pennsylvania Department of Agriculture is warning dog owners to be wary of fraudulent websites claiming to sell dog licenses online. The Department recently identified a website selling fake licenses – www.padoglicense.online – that shows up in many internet searches for dog licenses and renewals.
The only website where Pennsylvanians can purchase a dog license online is www.licenseyourdogpa.pa.gov. State residents who are concerned about other third-party websites selling fake licenses are encouraged to contact the Pennsylvania Attorney General Bureau of Consumer Protection at 1-800-441-2555 to report these sites for investigation.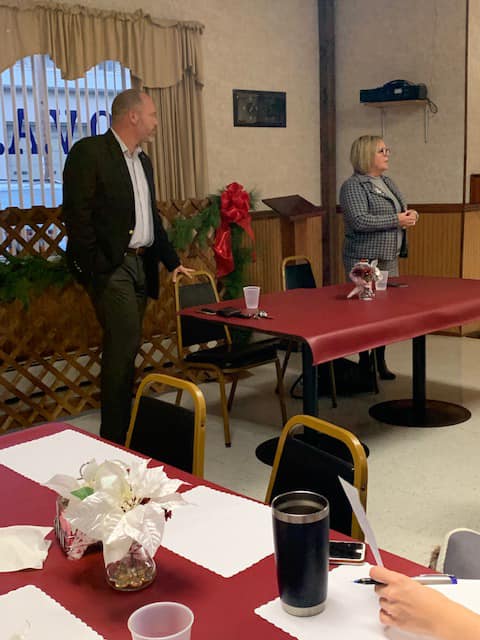 I enjoyed the opportunity to join Representative Jesse Topper at the Fulton County Chamber of Commerce Legislative Townhall.
PA Apprenticeship Grant Applications Due January 10
Apprenticeships offer a great way for workers to gain hands-on skills for good jobs in high-growth industries. A grant program managed by the Department of Labor and Industry helps more employers offer this option to potential employees.
The PA Apprenticeship Grant program includes building and construction trades as well as non-traditional industries such as health care, manufacturing and information technology. The deadline to apply is January 10, 2020. More information is available here.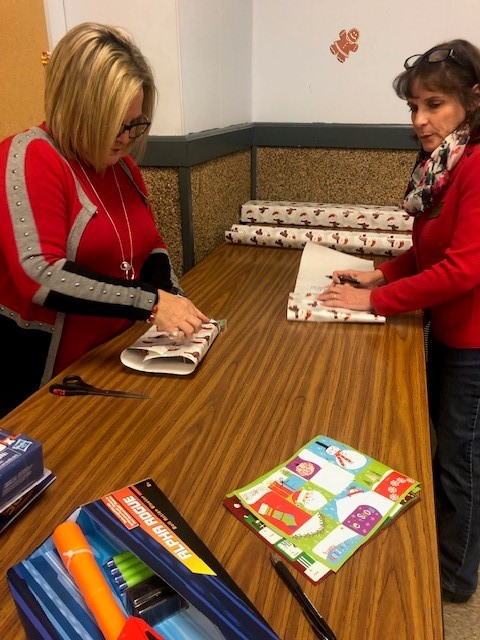 I was pleased to join Representative Barb Gleim in wrapping gifts for the "Shop with a Cop" program in Newville. Newville police, EMS and the community joined together to make sure some of the less fortunate in Newville had a merry Christmas.
I am blessed to have an amazing team locally and in Harrisburg that helps meet the needs of the residents of the 30th Senatorial District. From our families to yours, we wish you a beautiful holiday season and a joyous New Year!