In this Update:
Condolence Resolution Honoring Trooper Jacques F. Rougeau Jr.
Senate Approves Senate Bill 668 to Help Long-Term Care Facilities
Senate Advances Key Education, School Safety Budget Priorities
Loans Available for Businesses Creating and Retaining Jobs
Recognizing National Child Safety and Protection Month
Out and About in the 30th
---
Condolence Resolution Honoring Trooper Jacques F. Rougeau Jr.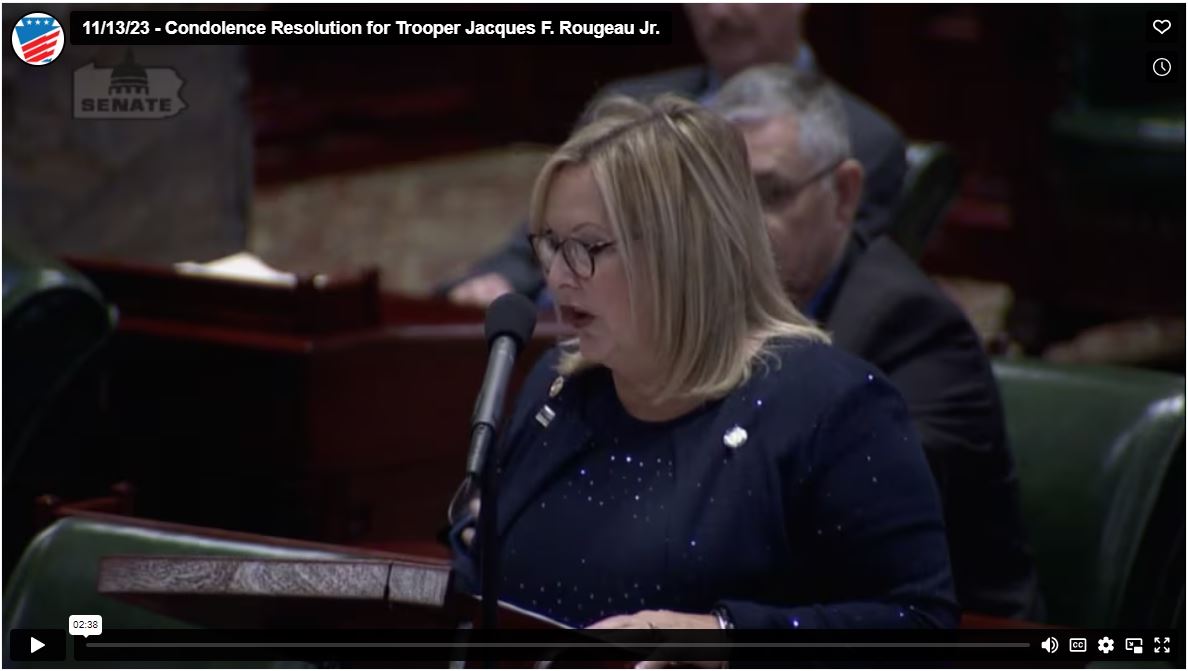 The Senate adopted a Unanimous Consent Resolution honoring the life and service of the late Trooper Jacques "Jay" Rougeau Jr. Trooper Rougeau was stationed at Troop G, Lewistown Station. He was a true hero who was tragically killed in the line of duty in June of this year. May we all remember his sacrifice, and may God bless his family.
Senate Approves Senate Bill 668 to Help Long-Term Care Facilities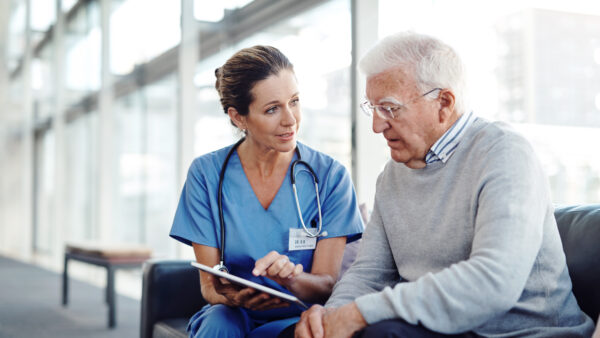 The Senate approved a bill introduced by myself and Sen. Maria Collett that would enhance the availability and quality of service at long-term care facilities in Pennsylvania. As Chair of the Aging and Youth Committee, along with my Minority Chair colleague, this issue has been a pressing issue we felt must be addressed in our Commonwealth.
The workforce shortage in long-term care continues to negatively impact the facilities, their health care professionals and their patients. Senate Bill 668 is a win for everyone involved. By creating the position of certified medication aide, long-term care facilities can effectively recruit aspiring health care professionals by providing additional career advancement opportunities and can provide more of the life-affirming care their residents deserve. Passage of Senate Bill 668 puts it one step closer to enactment, and I'm hopeful for its consideration in the House soon.
Senate Bill 668 would help address a workforce shortage that exists in Pennsylvania's nursing homes. The shortage, which existed prior to the COVID-19 pandemic, has only grown in recent years as health care professionals have left the field due to burnout.
The bill would enable certified nurse aids (CNAs) to train to become certified medication aides (CMAs) and deliver common, minimally invasive prescribed medications to residents of nursing facilities. Currently, registered nurses and licensed practical nurses are the only authorized caregivers who can administer medications to nursing home residents.
CNAs would be able to complete a certified medication administration program established by the Pennsylvania Department of Education. The program would include a minimum of 40 hours of classroom and clinical training.
CNAs who complete the program would be registered as CMAs and would be authorized to administer certain prescribed medications in health care facilities. The certification would require renewal every two years.
The bill now heads to the House for consideration.
Senate Advances Key Education, School Safety Budget Priorities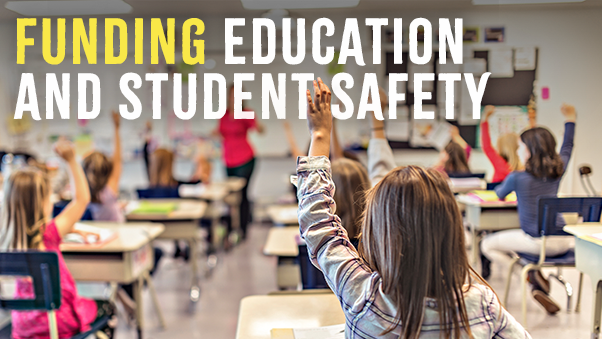 The Senate approved budget implementation language that will drive out critical funding to schools and present a more streamlined approach to school safety.
House Bill 301 allocates funding for several critical priorities that were included in the 2023-24 state budget, including:
$100 million for K-12 mental health programs.
An additional $150 million for education tax credits to provide scholarships to students through the existing Education Improvement Tax Credit and Opportunity Scholarship Tax Credit programs.
$295 million for Ready-to-Learn Block Grants.
More than $261 million for community colleges.
More than $76 million in special education funding for intermediate units.
$10 million to create a new Educator Pipeline Support Grant Program to provide grants to student teachers.
$46.5 million in reimbursements to school entities that participate in the National School Lunch and School Breakfast programs.
More than $70 million in state aid to public libraries.
$14.5 million in funding for career and technical schools.
$7 million to assist distressed schools.
The bill would also ensure greater collaboration in keeping children safe in the classroom by consolidating school safety programs and operations under the Pennsylvania Commission on Crime and Delinquency (PCCD), which currently manages the highly successful School Safety and Security Grant Program created by Senate Republicans in 2018.
Learn more about other ways the bill helps students and schools here.
Loans Available for Businesses Creating and Retaining Jobs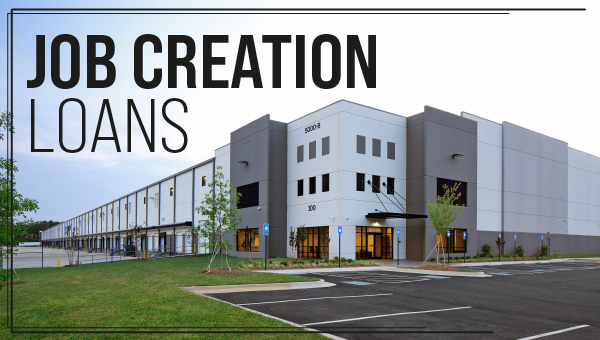 Low-interest loans and lines of credit are available to eligible businesses that commit to creating and retaining full-time jobs and for the development of industrial parks and multi-tenant facilities.
The money can be used for land and building acquisitions, machinery and equipment purchases, working capital and accounts receivable lines of credit, multi-tenant facility projects and industrial park projects.
Learn more and apply online here.
Recognizing National Child Safety and Protection Month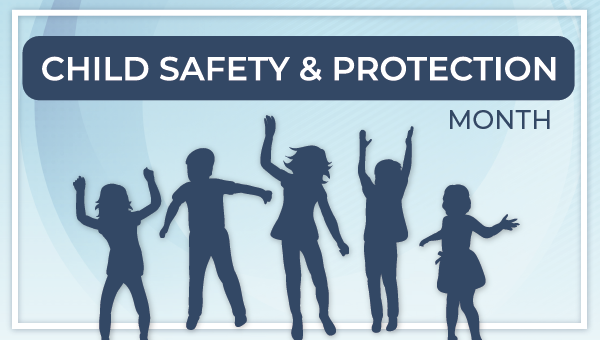 National Child Safety and Protection Month is dedicated to recognizing the dangers children may face and taking steps to prevent those challenges.
We have passed bills to provide child identification kits to parents to help identify and return missing children and to allow parents to surrender their unharmed baby at participating urgent care centers.
Other bills would protect them on their way to school by increasing penalties for drivers who refuse to stop for school buses and extending and revamping the school bus stop arm automated enforcement program.
Out and About in the 30th
In honor of veterans, I held my annual veterans appreciation social in Blair County. We had a special ceremony to recognize each branch of the military, had entertainment by Simply Grace Trio, and enjoyed some great desserts! It was a very special time. Click here to see photos from the event.
I participated in Altoona's Annual Veterans Day parade. This parade has grown so much over the years and the community always enjoys it. Click here to view photos of this wonderful parade.
It was such a pleasure to attend Grace Point Community Church of God in Williamsburg, PA for their annual Veterans Day Service. Bishop Bobby Duncan of Cleveland, Ohio was a terrific guest speaker and the service was followed with a delicious luncheon.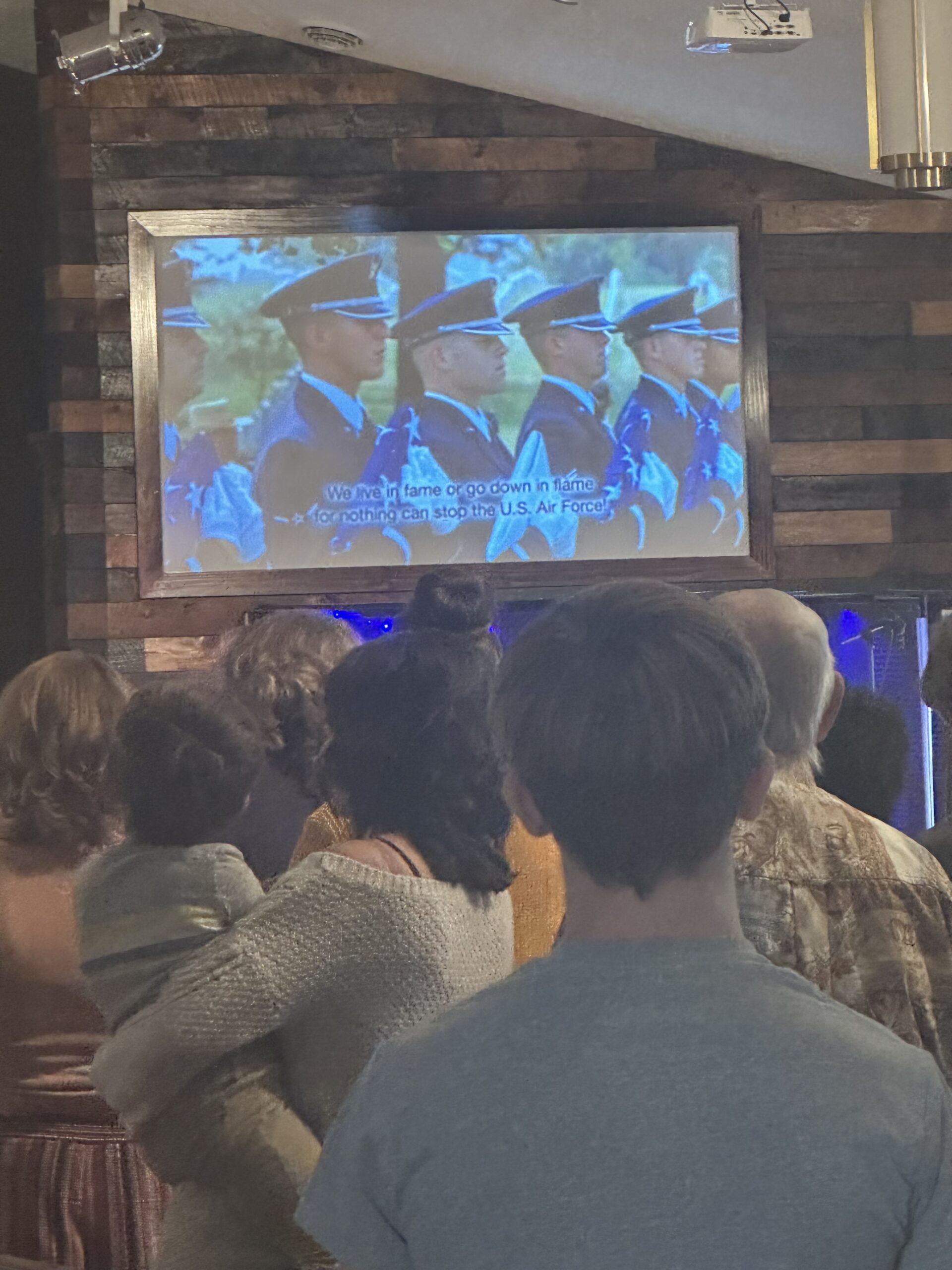 On busy session days, it's always a pleasure to get a chance to meet with constituents. Donna and Thomas from Huntingdon County stopped in to chat about biomarker testing and the impact it can have on early detection of cancer and treatment. They were on the hill today as part of the American Cancer Society's Cancer Action Network advocacy day.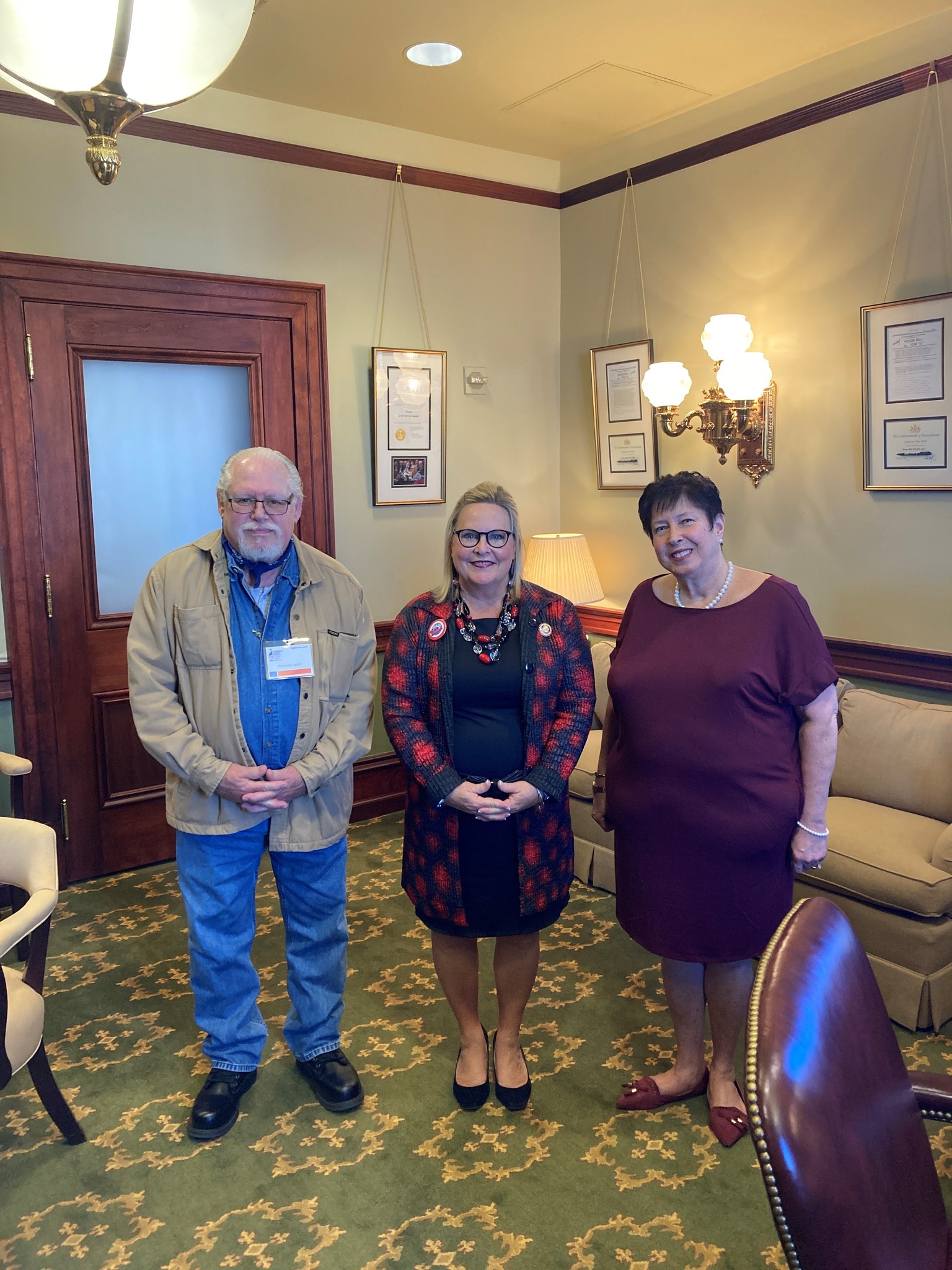 The Maternal and Infant Health Caucus had great tours of the Catholic Charities of Allentown and Cay Galgon Life House in Bethlehem, PA. The Catholic Charities of Allentown gave us a presentation on the services they provide to the Allentown area and the region. We met with two families that were impacted by the good work they are doing.
At Cay Galgon House we learned about all the amazing work they do for pregnant women and mothers, including counseling, material support, and housing. Pictured from left to right are Zack Sobeck from Representative Ryan Mackenzie's office, Maggie Karpinski from Senate Republican Policy and Research, Board President Mike Cudwadie, Associate Executive Director Paula Albanese, Representative Milou Mackenzie, myself, Representative Tim Twardzik, Executive Director Diane Donaher, Program Director Kaitlin Vanbuskirk, and Nathan Akers from my office.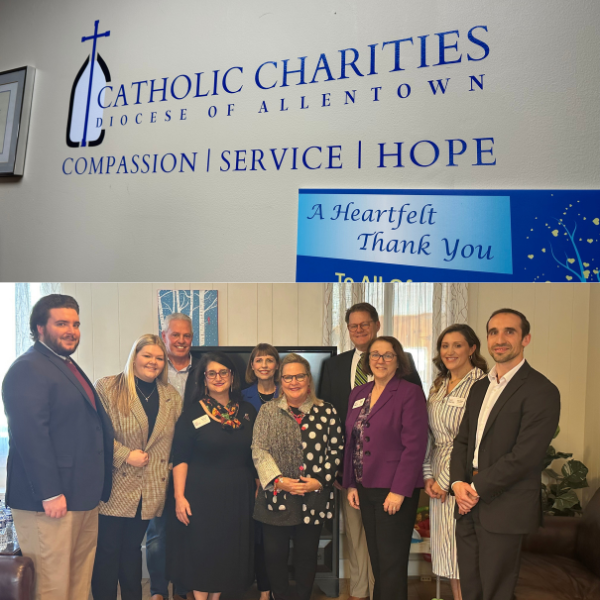 As Chair of the Senate Aging and Youth Committee, I visited Centre Care Rehabilitation and Wellness Services in Bellefonte for their 10th anniversary celebration and toured the facility.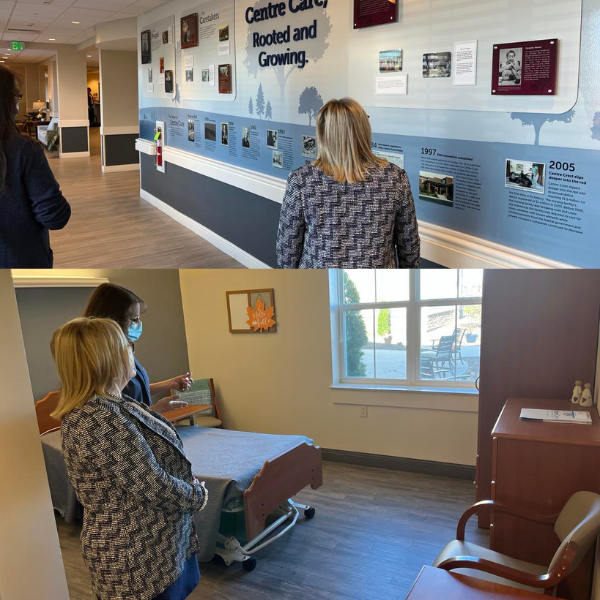 If you are not already subscribed to this newsletter please sign up here.