In This Update:
Governor Wolf Vetoes My COVID-19 Reporting Transparency Bill
Window to File Unemployment Compensation Claims Extended
Temporary Assistance Available for Veterans
Free Counseling Available for Medicare Beneficiaries
New Laws Support First Responders, Veterans, and More
Low-Income Heating Assistance Program (LIHEAP) Open Now
Open Enrollment in PA Health Exchange is Available Through January 15
New Scams Target Pandemic EBT Benefits, Unemployment Compensation
---
Governor Wolf Vetoes My COVID-19 Reporting Transparency Bill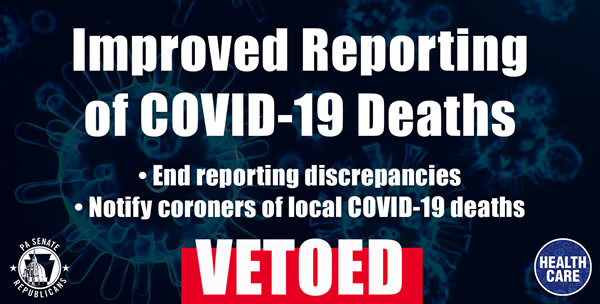 Amid all of the chaos of Election Day, Governor Wolf announced that he had vetoed commonsense legislation I sponsored that would have eliminated discrepancies and improved transparency and reporting of COVID-19 deaths. It is extremely frustrating that Governor Wolf has cast aside yet another bill that would have required his Administration to give Pennsylvanians the transparent state government they deserve.
It should not be even remotely controversial to ensure coroners can meet their responsibilities under the law to investigate deaths within their jurisdiction. Coroners throughout the state have voiced their concerns about the Department of Health's reporting issues and have thrown their support behind this bill. Instead of working with them and listening to their advice on how to improve COVID-19 reporting, the system will continue to operate without full transparency.
The governor's veto message claimed that my bill would have delayed reporting and jeopardized public health and safety. This idea is completely absurd; in fact, it would do the exact opposite of what the governor claims. Instead of having multiple sets of conflicting numbers, the bill would have provided a significant level of transparency and cooperation without placing any significant new burdens on any health care provider or any level of government.
Governor Wolf has been criticized throughout the COVID-19 pandemic for refusing to give the public access to basic information about how their government operates. He had a chance with this bill to show that he is willing to work with local officials to at least ensure local public health information is accurate. It is disappointing that he once again failed the people of Pennsylvania.
Window to File Unemployment Compensation Claims Extended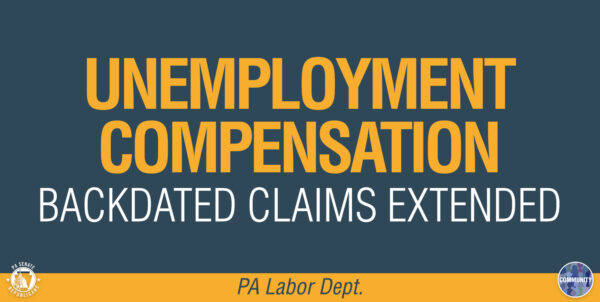 Many Pennsylvanians have experienced severe challenges in filing for and receiving Unemployment Compensation claims throughout the pandemic. In order to help more state residents who were unable to receive the money they were owed, the Department of Labor and Industry has temporarily extended its ability to backdate payments.
The temporary extension will allow individuals to file backdated claims for up to 52 weeks. Claimants seeking to file a backdated claim should email uchelp@pa.gov with the subject line "Back Date Request." The email should include the exact date they were separated from their employer and any relevant information about the separation for the additional weeks the claimant wishes to claim.
Temporary Assistance Available for Veterans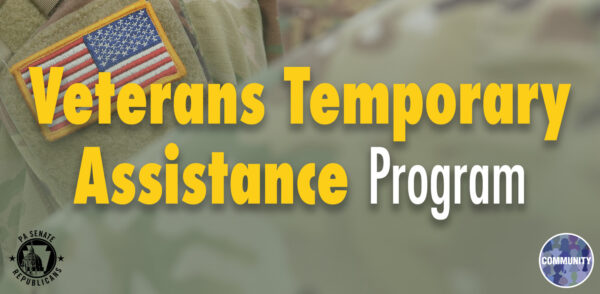 This week, the nation paused on Veterans Day in reverence for the brave men and women who have served our great nation. Financial assistance is available to veterans and their families who are struggling to afford the necessities of life, including food, shelter, fuel and clothing.
The Veterans Temporary Assistance Program offers aid when a veteran is unable to afford basic necessities due to temporary loss of income, sickness, disability, unemployment and other emergencies and circumstances beyond their control. The program also helps families of military personnel who died while in service or were killed in action.
In addition, the Department of Military and Veterans Affairs launched a new statewide outreach initiative this week to better serve Pennsylvania's veterans. The new PA VETConnect system is designed to improve referral capabilities and connect veterans to the services they need.
Free Counseling Available for Medicare Beneficiaries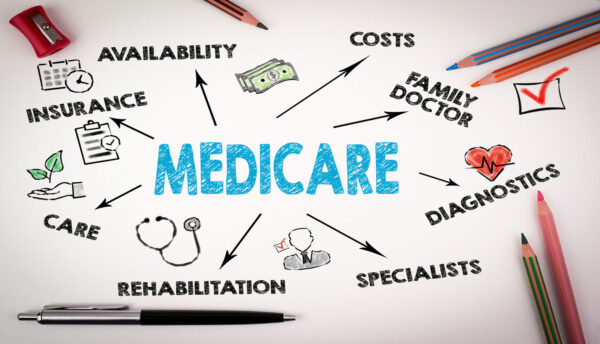 Many older Pennsylvanians struggle to deal with the variety of different choices available for Medicare, supplemental insurance, prescription assistance programs, long-term care insurance and other health care options. Medicare beneficiaries are eligible to receive free counseling services through the state's APPRISE program.
Medicare recipients can call the APPRISE Helpline at 1-800-783-7067 from 9 a.m. to 4 p.m. Monday-Friday. Your local Area Agency on Aging is also available to arrange counseling.
New Laws Support First Responders, Veterans, and More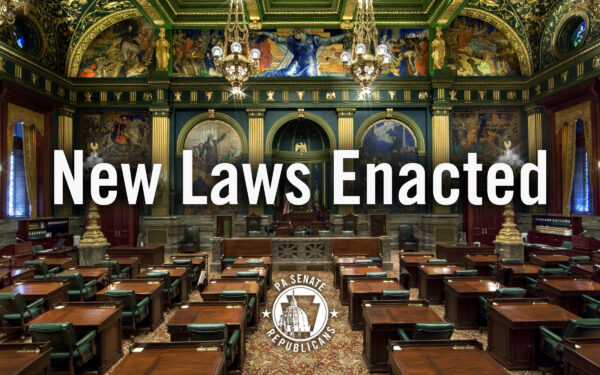 Several critical measures approved by the Senate recently were signed into law over the past two weeks, including bills to support Pennsylvania's first responders, veterans and military families, and much more.
The new laws include:
Low-Income Heating Assistance Program (LIHEAP) Open Now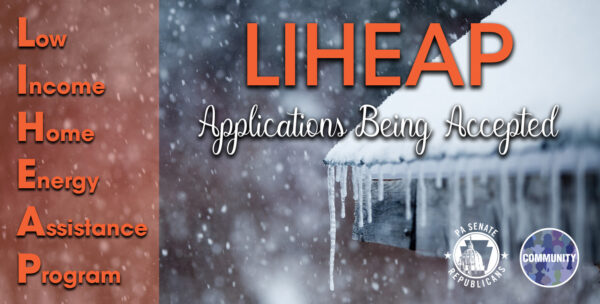 Pennsylvanians who have a heating emergency or are struggling to pay utility bills can apply now for assistance through the state's Low Income Home Energy Assistance Program (LIHEAP). The program is open to households earning less than 150 percent of the federal poverty rate.
LIHEAP provides grants to help low-income families pay heating bills during the coldest months of the year. Crisis grants are also available for heating emergencies such as a broken furnace, utility termination or fuel shortage. Eligibility and grant amounts are based on income and the number of people living in a household.
Applications for LIHEAP can be completed online on the Commonwealth of Pennsylvania Access to Social Services (COMPASS) website at www.compass.state.pa.us.
Open Enrollment in PA Health Exchange is Available Through January 15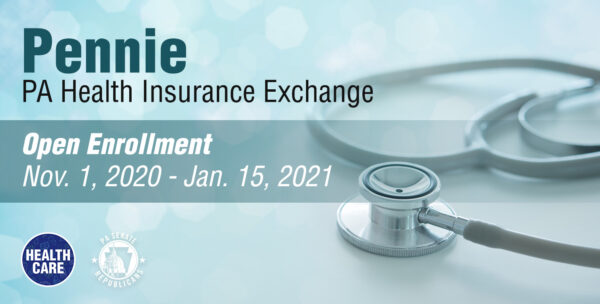 The open enrollment period for Pennsylvania's new state-based health insurance exchange is open now through January 15. The state exchange – also known as Pennie – was created by lawmakers last year to transition Pennsylvania away from the federal exchange, HealthCare.gov, and allow the state to take local control of operations and customer service to reduce costs to consumers.
The Pennie system is designed to help Pennsylvanians shop for quality health insurance and access financial assistance that may be available to them. State residents can learn more and enroll at Pennie.com.
According to the Pennsylvania Insurance Department, insurers offering coverage through the Affordable Care Act insurance exchange will provide plans in 2021 with a statewide average decrease of 3.3 percent for individual market plans.
New Scams Target Pandemic EBT Benefits, Unemployment Compensation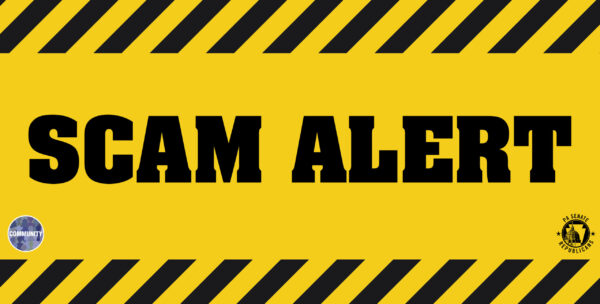 The departments of Human Services and Labor & Industry are warning Pennsylvanians to be vigilant of new scams targeting Pandemic EBT benefits and Unemployment Compensation payments. Both scams involve individuals receiving unsolicited phone calls asking for personal information such as their Social Security number or account passwords. Neither department will ever contact individuals to request this kind of personal information.
If you have questions about whether a call, text or letter regarding EBT benefits is legitimate, contact the Statewide Customer Service Center at 1-877-395-8930. More information on how to identify and report fraud related to Unemployment Compensation benefits is available here.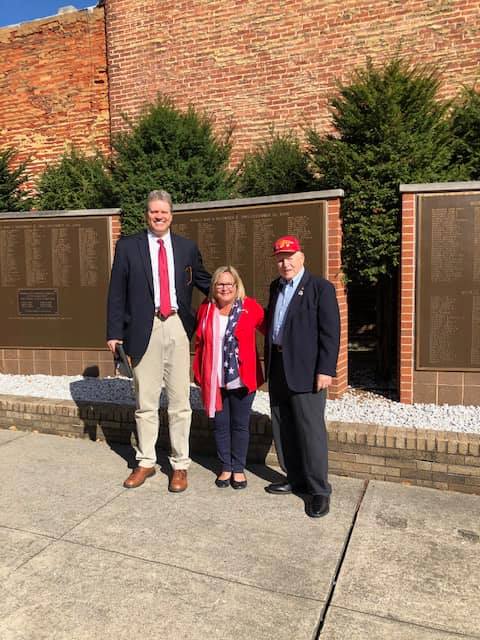 It was such an honor to participate in the Altoona Veteran's Day Parade. Rep. Lou Schmitt and I appreciated the chance to meet with Lloyd Peck (right), who helped organize the parade. We were also honored to present a citation to WWII veteran and Parade Marshall Eugene Boyle.