In this Update:
Honoring Those Who Served Our Nation
Bill Increasing State Contract Transparency Becomes Law
LIHEAP Home Energy Assistance Applications Being Accepted
Exploring the Prevalence of Intimate Partner Violence in Pennsylvania
Grants Available to Strengthen PA Livestock Research
Out and About in the 30th
---
Honoring Those Who Served Our Nation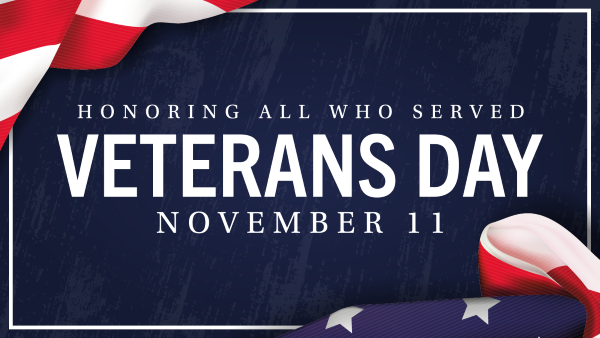 Veterans Day is not about battles fought or enemies defeated, although those are important to the defense of liberty. The day is about ordinary people doing extraordinary things and making incredible sacrifices, and the debt we owe them. Please join me in honoring the valuable contributions veterans made on behalf of our country.
Bill Increasing State Contract Transparency Becomes Law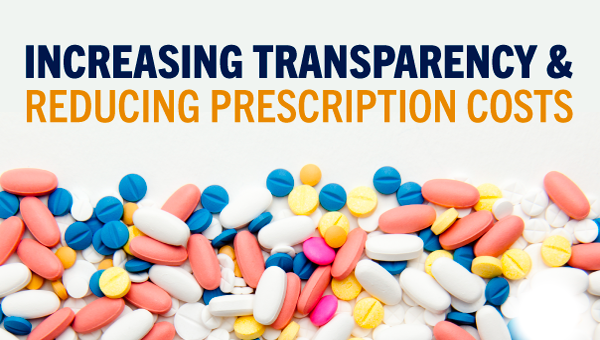 Pennsylvania taxpayers pay billions of dollars each year to Medicaid pharmacy benefit managers (PBMs), and a new law will finally allow for a full-scale audit of these contracts.
Nearly 90% of Pennsylvania Medicaid patients are served by managed-care companies that contract with the state. In turn, those companies contract with PBMs for their pharmacy programs to decide which drugs will be covered and how much to reimburse the pharmacies that fill the prescriptions.
Because the contracts between managed-care companies and PBMs are not signed directly with the state and are instead subcontracts, there is no provision requiring they be made available for anyone to review – including the Department of the Auditor General. This makes it impossible to know how the money is being spent.
According to the Department of Human Services, Pennsylvania taxpayers paid nearly $3 billion to PBMs for Medicaid enrollees in 2017. In recent years, audits in other states have found PBMs were grossly overcharging their states' Medicaid programs. The new law we enacted is a great step toward ensuring tax dollars are spent as effectively as possible.
LIHEAP Home Energy Assistance Applications Being Accepted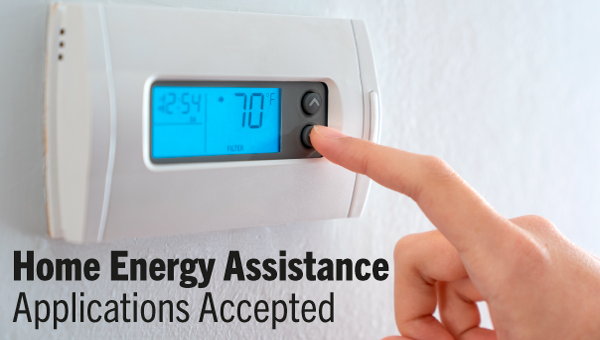 Applications are being accepted for the Low Income Home Energy Assistance Program (LIHEAP) for the 2022-23 winter heating season.
LIHEAP helps families living on low incomes pay their heating bills in the form of a cash grant. Households in immediate danger of being without heat can also qualify for crisis grants. The cash grant is a one-time payment sent directly to the utility company or fuel provider. Grants range from $300 to $1,000 based on household size, income and fuel type.
There are two ways to apply for LIHEAP:
Online using COMPASS, the online tool for Pennsylvanians to apply for health and human service programs and manage benefit information.
Download a paper application, fill it out and return it to your local county assistance office.
Exploring the Prevalence of Intimate Partner Violence in Pennsylvania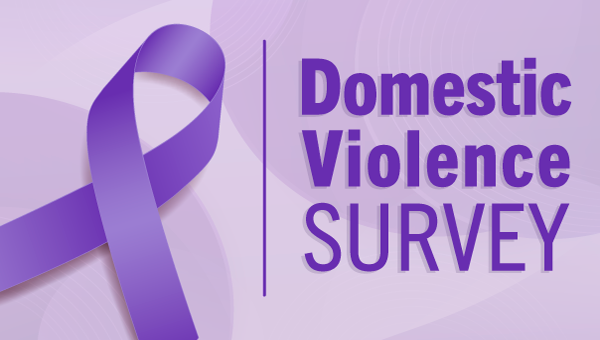 The Pennsylvania Coalition Against Domestic Violence and Penn State Harrisburg are conducting a survey to explore the prevalence and risk factors of domestic violence, also known as Intimate Partner Violence (IPV), in Pennsylvania.
The goal of the survey is to collect information from as many survivors as possible to gain a deeper understanding of IPV in Pennsylvania and the services and resources available, as well as to look more closely at domestic violence in rural Pennsylvania.
By sharing your experiences, you may be able to help others in preventing this crime. Participants have the option to enter for a chance to win one of four $50 Amazon e-gift cards after submitting the 10-minute, anonymous survey.
Grants Available to Strengthen PA Livestock Research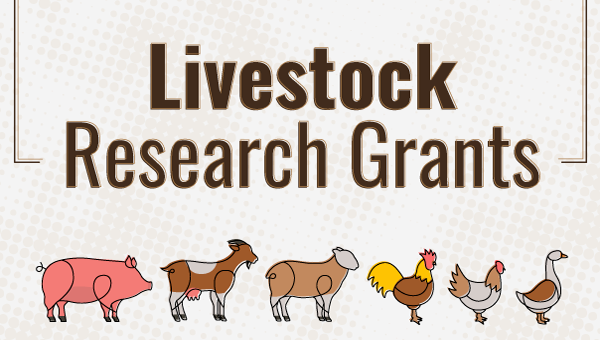 The Pennsylvania Center for Poultry & Livestock Excellence is accepting applications for livestock research grants.
The center invites research proposals that focus on poultry, swine, sheep and goat production, including projects that: advance biosecurity protections, build Pennsylvania's animal agriculture infrastructure, strengthen the state's supply chain and use applied research to address emerging diseases or explore regenerative animal production.
Proposals can be submitted online no later than 11 a.m. on Monday, Nov. 14. Complete research guidelines as well as research underway and an archive of funded projects can be found on the center's website.
Out and About in the 30th
I participated in the annual Catholic Daughters of the Americas Court #1755 Patriotic Rosary, where I presented the group with a 65th Anniversary citation. Accepting the citation was Laurie Straub, Local Regent. Also pictured with me is Anita Terchanik, Register of Wills and Recorder of Deeds of Blair County.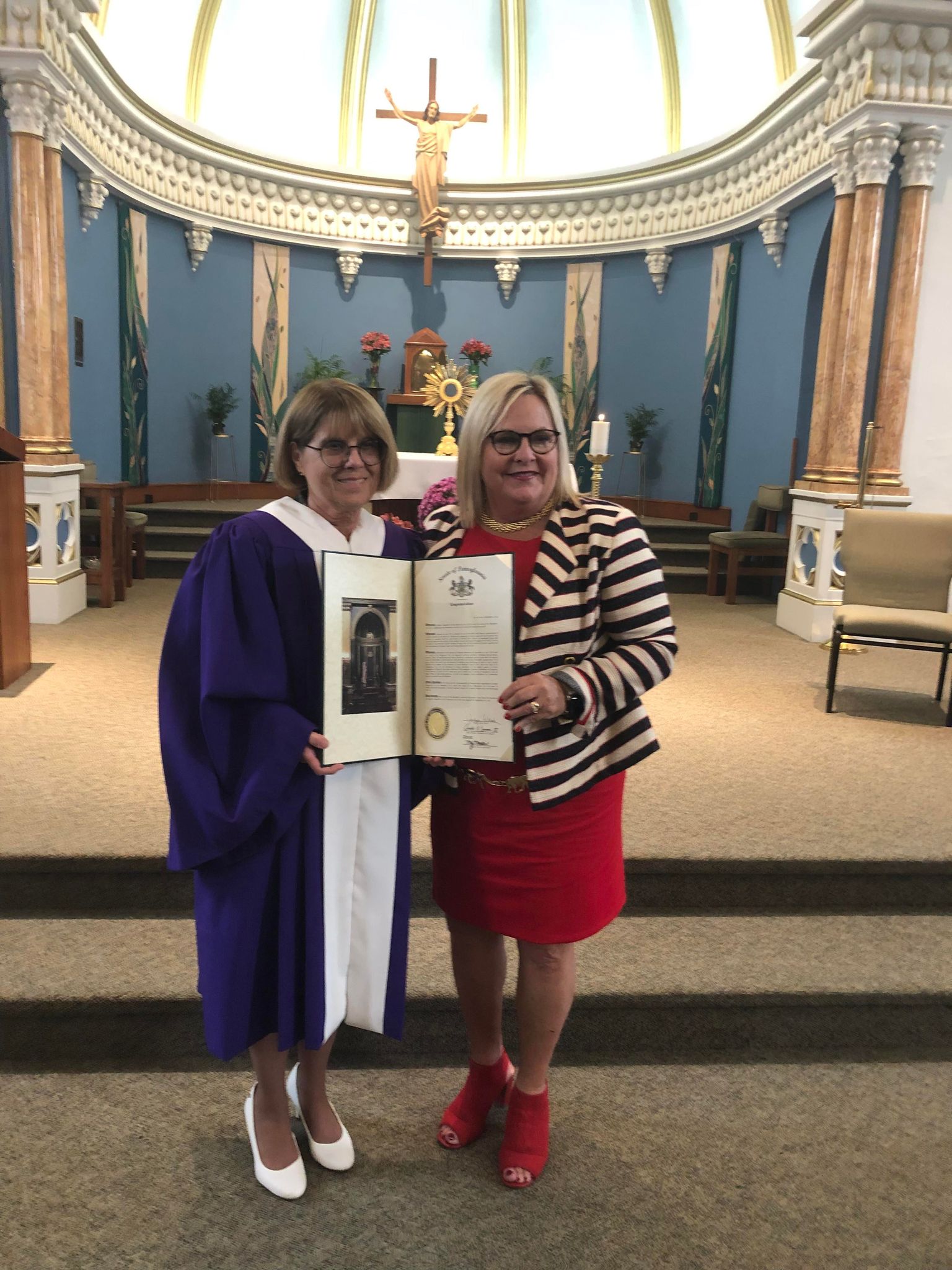 One of the highlights of my job is spending time with kids and teaching them about state government and what being a senator entails. Girl Scout Troop 46778 of Blair County invited me to their last meeting and I had such a nice time with this great group of girls!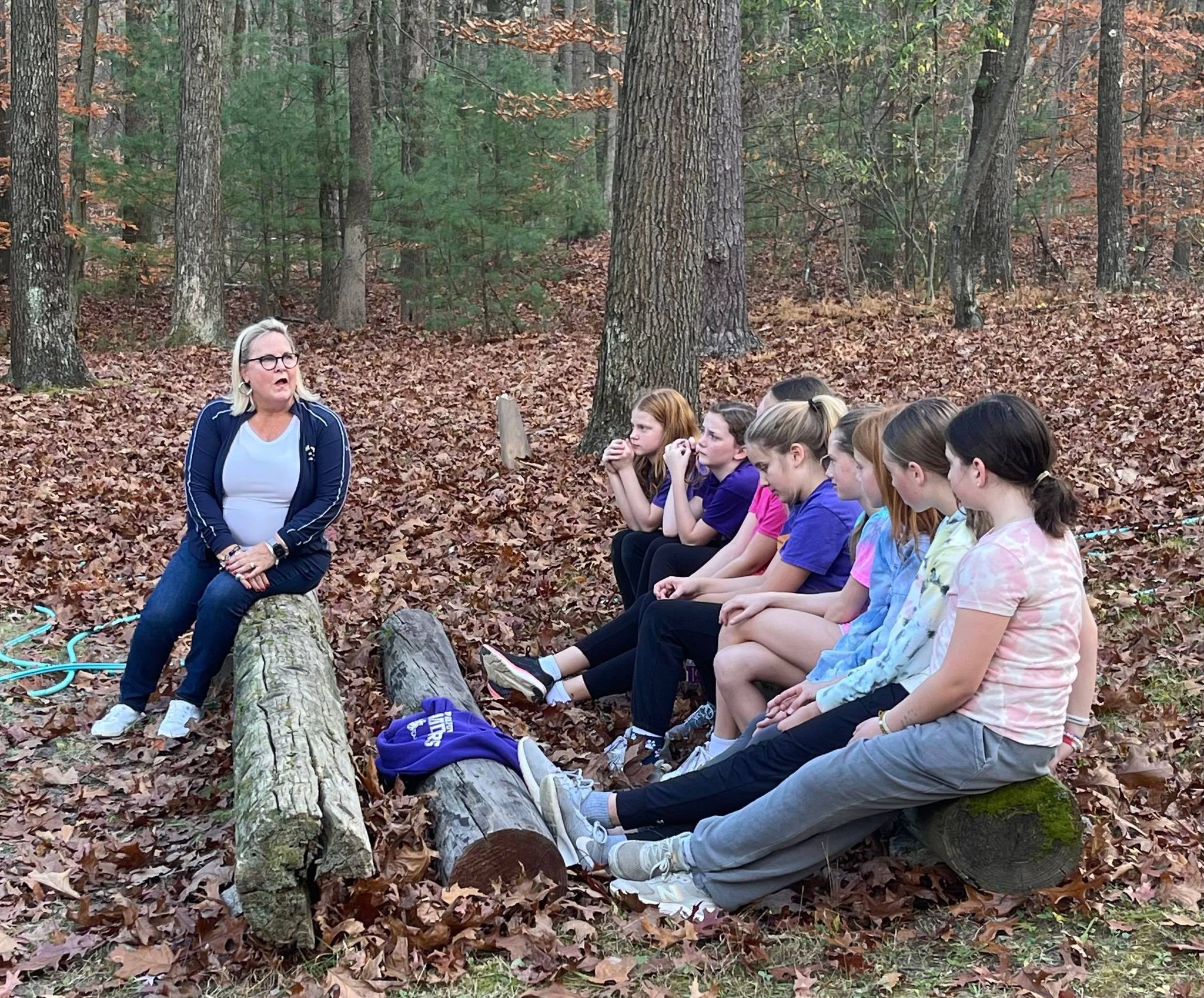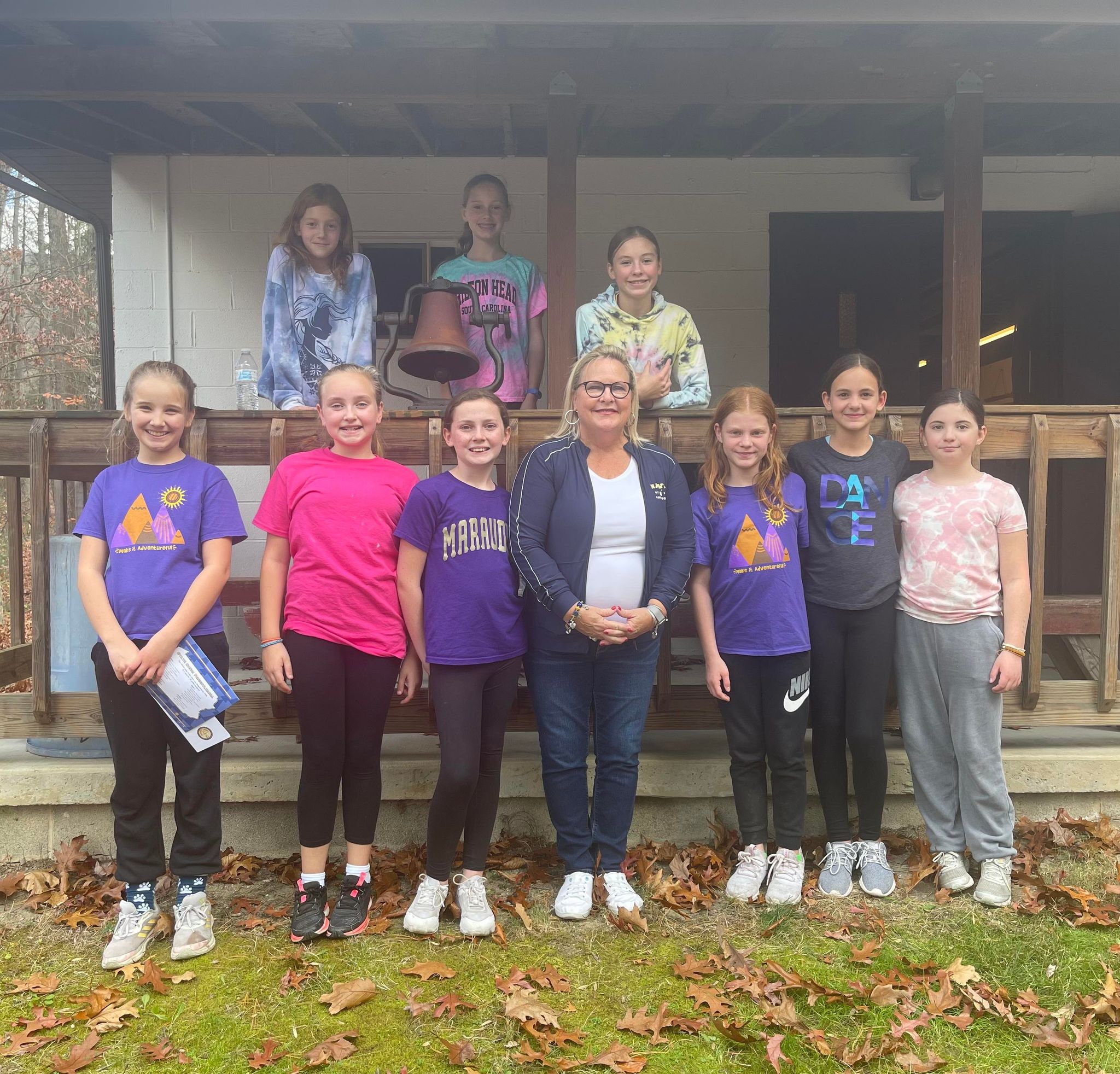 Congratulations to Bishop Guilfoyle Catholic High School in Altoona on their 100th Year Anniversary! I presented a citation to the school's president, Joe Adams, at a Blair County Chamber of Commerce breakfast this week, where Joe was the guest speaker and gave highlights of the school.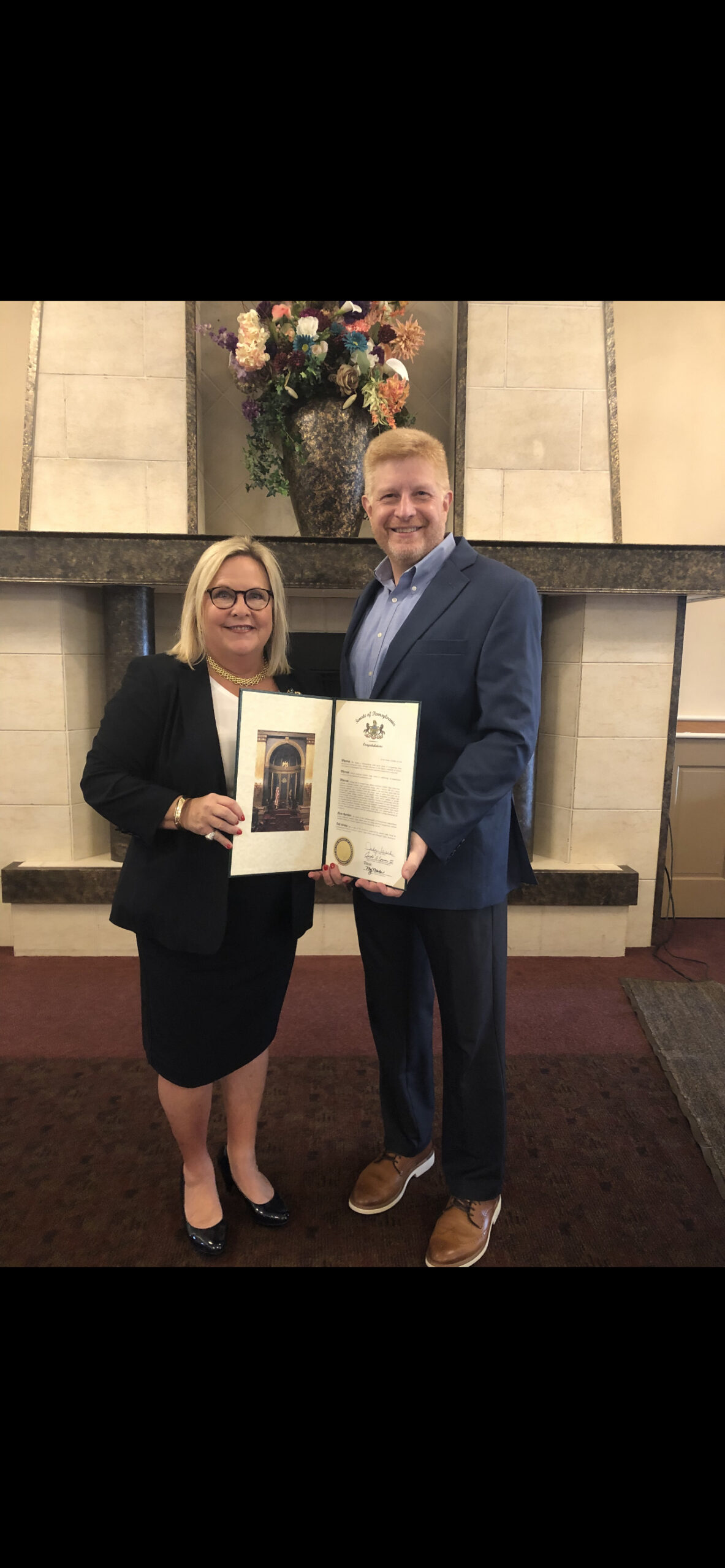 I had a great time visiting Holy Trinity Catholic School. The students recently crafted poppy flowers in remembrance of veterans for Veteran's Day. As well, I attended Mrs. Helsel's class where they have been studying American history and values to take a mock citizenship test. Upon completion of the test, Principal Spencer and I signed certificates to honor these bright students.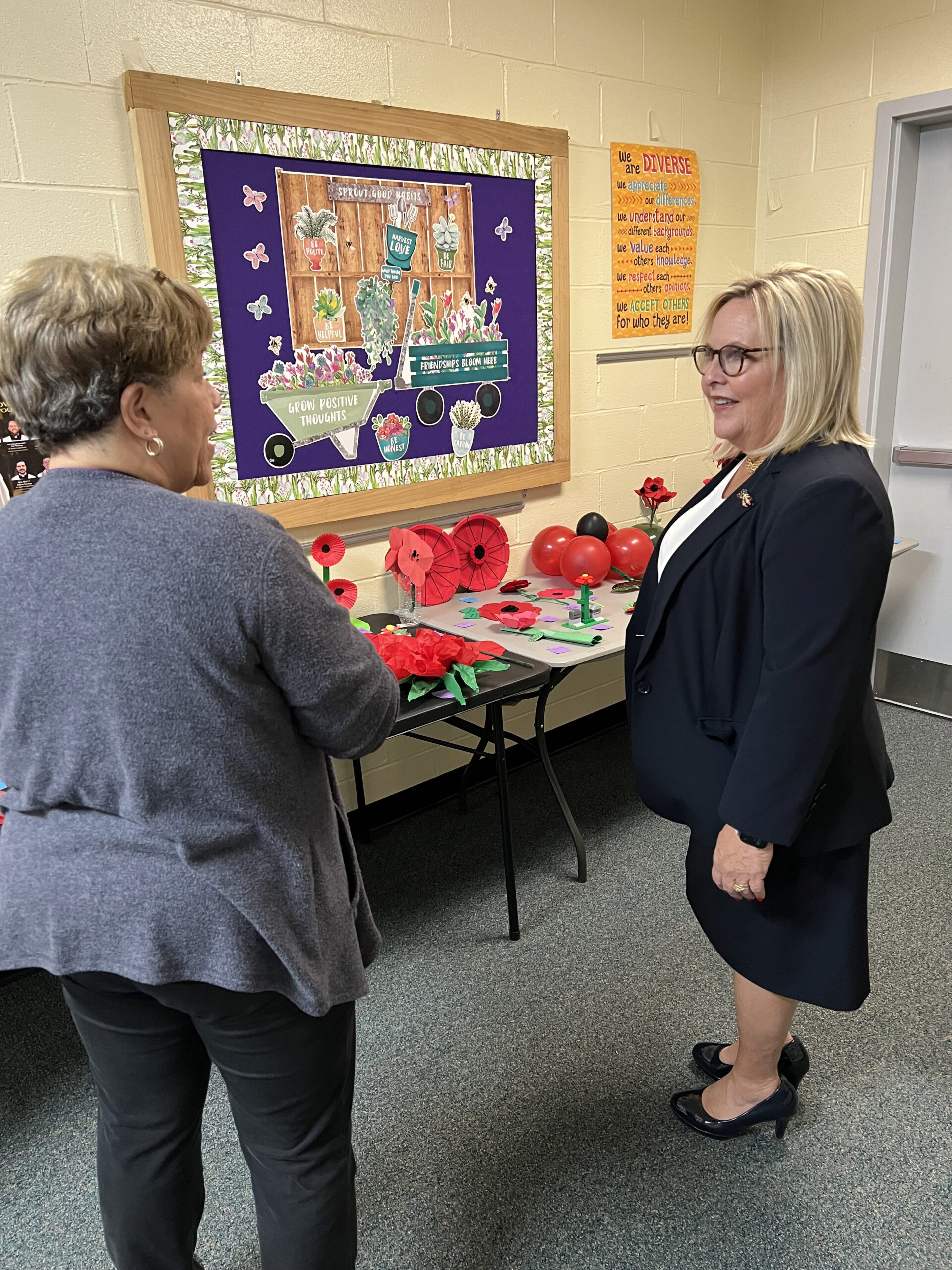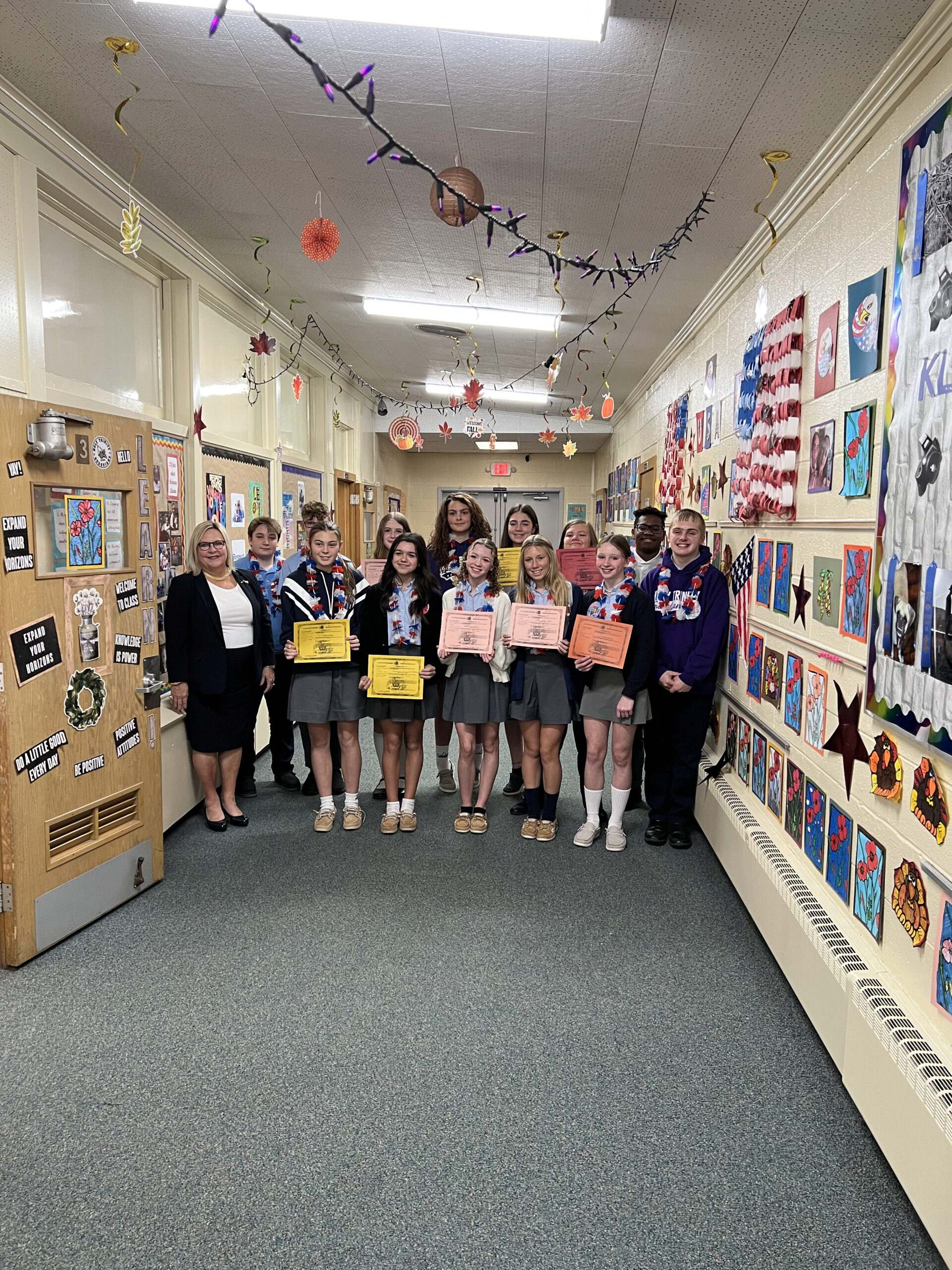 I had the privilege to host military veterans and their families this week at my annual Veterans Appreciation Ceremony and Dessert Social. Along with a great ceremony of appreciation led by Sam Dunkle, Hollidaysburg Veterans Home Commandant and American Legion Post 516 Officer, Simply Grace Trio provided great musical entertainment, we enjoyed desserts and fellowship, and I presented each veteran with a challenge coin. My good friend, Army Major Marty Culp, was our keynote speaker. We had two 100 year old Navy veterans in attendance! Harry Charlesworth served on the US Bonhomme Richard and Lee Owen served on the USS Midway.