In this Update:
Hearing from Female Veterans About Their Military Experiences
Reuniting Veterans with Military Decorations
Ensuring Pennsylvania Homes, Employers Have Access to Diverse Energy Options
Approving Tax Reform Measure for Small Business Employers
Green Light-Go Program Now Accepting Applications
Register Now for a Free FAFSA Webinar
Out and About in the 30th
---
Hearing from Female Veterans About Their Military Experiences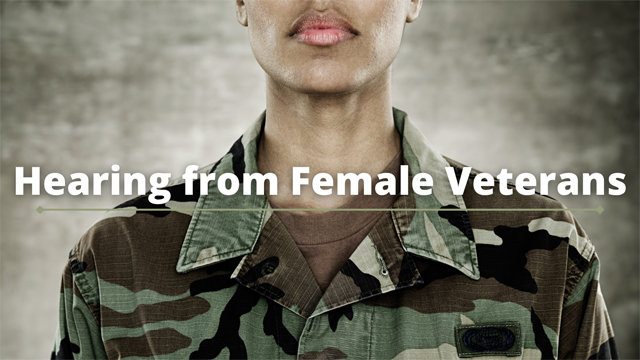 The Senate Veterans Affairs and Emergency Preparedness Committee hosted a roundtable discussion with female veterans about their military experiences.
The discussion focused on the opportunities and challenges for females in a historically male-dominated field. They spoke of how common it was to be the only woman in a classroom filled with men and the exhaustion that comes from needing to work harder than their male peers without feeling like the work pays off.
The women also spoke of how military sexual trauma impacted, and frequently cut short, their service. Often, services available to help people cope with sexual assault aren't known to the victims, so the roundtable participants emphasized how important it is to make that critical information available to military members at all levels of service.
Despite challenges they faced, the women emphatically felt that their service was valuable to their own personal development and cited the character development and work ethic as benefits they received.
Reuniting Veterans with Military Decorations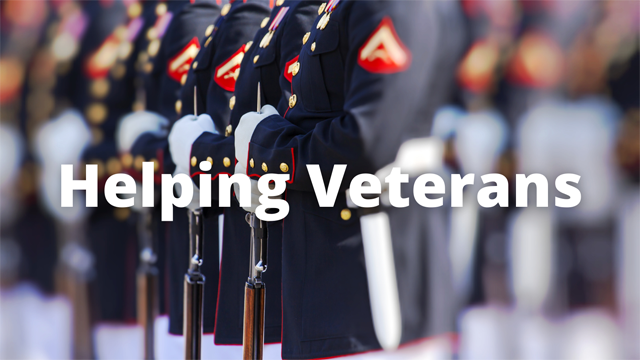 The Pennsylvania Treasury's vault holds tangible unclaimed property, including hundreds of military decorations that Treasury is working to return to each and every veteran or their family. There are military ID tags, pins, campaign ribbons and medals, Bronze Stars and Purple Hearts.
Most tangible property received by Treasury is auctioned off after about three years, but not military decorations. These symbols of sacrifice are kept in perpetuity and never sold.
Treasury has a database dedicated to military decorations so families can easily search to see if anything is waiting to be returned to them or a loved one. Click here to search the database of unclaimed military decorations.
Ensuring Pennsylvania Homes, Employers Have Access to Diverse Energy Options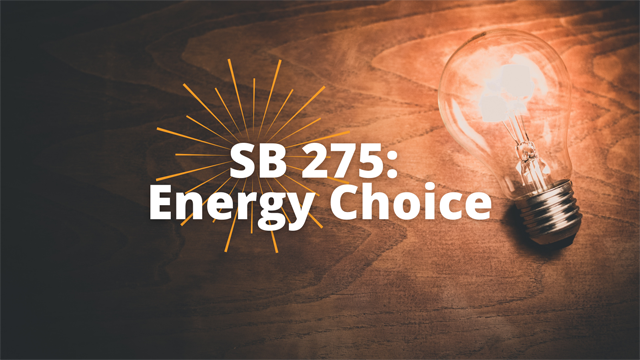 The state Senate voted to ensure Pennsylvania homes and employers have access to diverse energy options.
Senate Bill 275, known as "Energy Choice" legislation, would limit municipal entities from banning a specific type of fuel source for appliances and heating homes or businesses. The language is fuel-neutral and is not specific to one energy source.
Pennsylvania's history of energy choice has resulted in reductions in energy costs as well as emissions. While other states are seeking to ban fuel sources, such as natural gas, Pennsylvania residents have a myriad of energy options from which to choose, helping to keep energy bills lower. By allowing businesses to retain the option to choose energy sources, the bill helps employers stay competitive in an increasingly challenging global market.
The bill now moves to the state House of Representatives for consideration.
Approving Tax Reform Measure for Small Business Employers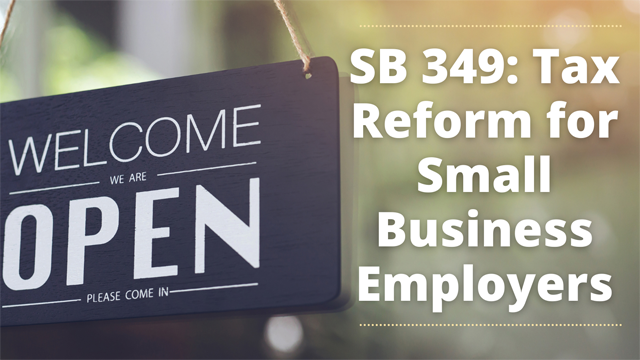 To help Pennsylvania move out of a pandemic economy and create jobs, the Senate passed a bill to bring state tax law governing expense deductions in line with federal law. It would eliminate the unequal treatment of small businesses in Pennsylvania.
Senate Bill 349 is part of a Small Business Tax Reform Package to help employers recover from the COVID-19 pandemic and mandated shutdowns.
The federal Tax Cuts and Jobs Act of 2017 raised the federal limit for IRS Section 179 expense deductions from $500,000 to $1 million annually. However, Pennsylvania law limits the deduction to $25,000 for personal income tax purposes, which covers S Corporations, partnerships and individuals.
The increase in limits makes it easier for employers to buy equipment and to invest, which promotes job growth in Pennsylvania.
Small businesses create 65% of the jobs in Pennsylvania. Passage of Senate Bill 349 is part of a broader recovery effort to rebuild Pennsylvania's economy.
The bill will be sent to the House of Representatives for consideration.
Green Light-Go Program Now Accepting Applications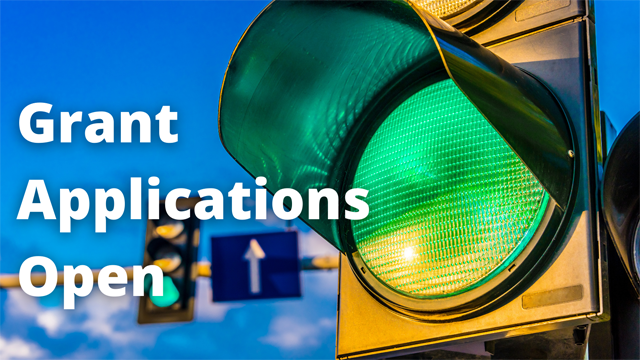 Through the Pennsylvania Department of Transportation's Green Light-Go Program, approximately $40 million is expected to be available to municipalities and metropolitan or rural planning organizations for upgrading traffic signals to light-emitting diode (LED) technology and intelligent transportation applications. It may also be used for autonomous and connected vehicle-related technology, performing regional operations such as retiming, developing special event plans, monitoring traffic signals and for maintaining and operating traffic signals.
Grant applications will be accepted through Jan. 14, 2022. Prior to application submission, applicants must complete and submit a Pre-Application Project Scoping Form to the appropriate Department Engineering District in accordance with the Green Light-Go Program Guidelines. Applicants must also update information in the Department's Traffic Signal Asset Management System as indicated in the Green Light-Go Program guidelines available here.
Grant recipients must provide a 20% match of the grant awarded.
Register Now for a Free FAFSA Webinar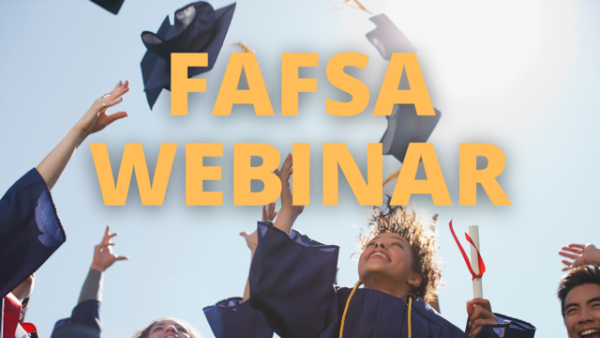 The Pennsylvania Higher Education Assistance Agency is hosting a Free Application for Federal Student Aid (FAFSA) overview webinar for families of twelfth-grade students on Wednesday, Nov. 10, from 6-7:30 p.m.
The webinar is designed for senior students attending a postsecondary school after high school and their parents. The presentation will provide a brief overview of the financial aid process, including the financial aid programs available for the federal and state government. It will also offer an in-depth look at the questions on the 2022-23 FAFSA.
Click here to register.
Out and About in the 30th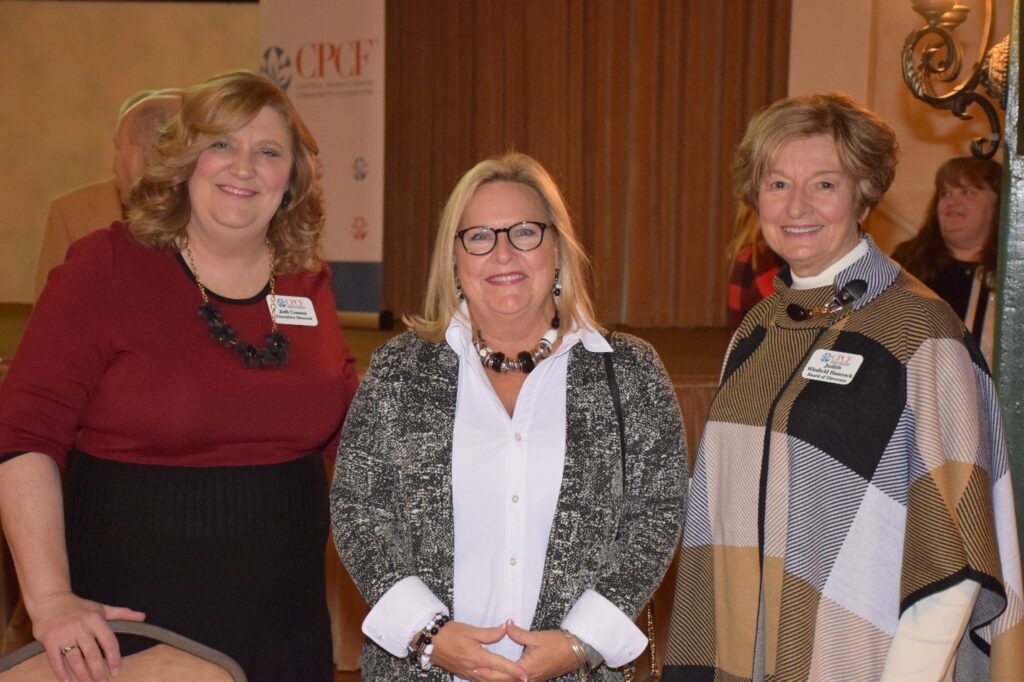 It was nice to spend the evening with the Central Pa Community Foundation as they recognized the generous contributions made to benefit our community. Pictured with me is CPCF Executive Director, Jodi Cessna and Judy Hancock.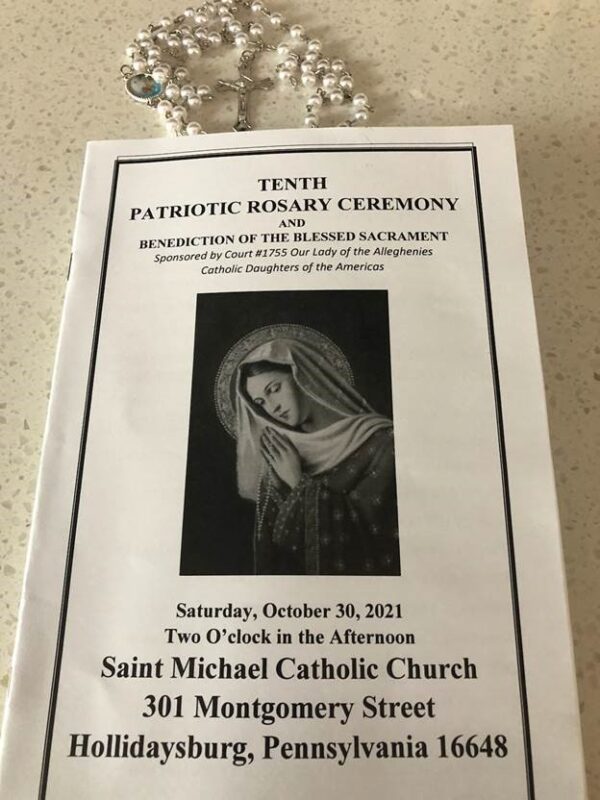 I had the opportunity to participate in the Tenth Patriotic Rosary Ceremony sponsored by Court #1755 Our Lady of the Alleghenies Catholic Daughters of the Americas. I enjoy this annual event and time of prayer.