In this Update:
Senate Approves Measures to Support Police and Crime Victims
The Fight for Election Integrity Continues
Farmers Breakfast
Veteran's Day Dessert Social
Veteran's Recognition
Senate Bill 807 Heads to the Governor's Desk
Senate Acts to Add Sex Traffickers to Sex Offender Registry
Measure to Improve Notification of Government Data Breaches Sent to Governor
Health Care Reform Measure Receives Final Approval
Recognizing the Contributions of First Responders
Time for Trick or Treaters
30th Happenings
---
Senate Approves Measures to Support Police and Crime Victims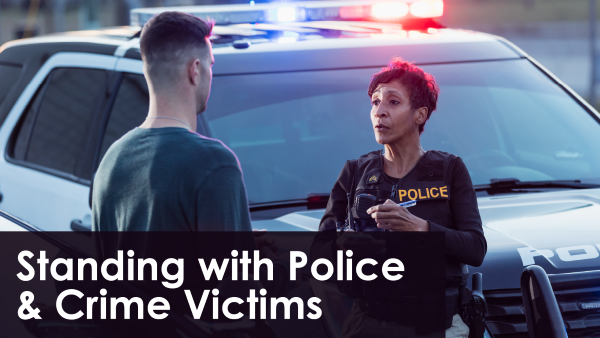 Taking further action to stem the rise in violent crime in Pennsylvania, the Senate this week passed measures to support law enforcement and crime victims.
House Bill 103 seeks to better protect our law enforcement officers against harassment by strengthening penalties against criminals who intentionally spit on or throw bodily fluids at officers.
House Bill 1546 further protects law enforcement officers by prohibiting the release of a public safety official's home address or telephone number.
While criminal prosecutions punish offenders, restitution for crime victims often falls short. When that happens, victims often turn to the civil justice system.
The Senate passed House Bill 2525 to make it easier for crime victims to obtain relevant information learned by law enforcement during the investigation of the crime. Crime victims can then use that information in civil legal actions to recover damages for their injuries.
In addition, the Senate approved House Bill 140 to help fight rampant crime in Philadelphia. It requires the appointment of a special prosecutor to investigate and prosecute crimes committed within its mass transit system.
These efforts build on the work that has been accomplished over the past two years to protect crime victims, prevent human trafficking and strengthen penalties for criminals who seek to elude officers.
The Fight for Election Integrity Continues

When lawmakers created the state's mail-in voting law, the language was clear that all ballots must have a handwritten date and signature on the outer envelope in order for those votes to count. Unfortunately, court rulings and guidance from the Department of State have muddied the waters on how counties should approach that issue.
Several voters, along with state and national Republican Party officials recently filed a lawsuit to ensure the law is followed in the upcoming 2022 election, and the Pennsylvania Supreme Court agreed to hear the case on an expedited basis.
I was proud to join members of the Senate Republican Caucus in filing a brief in support of this lawsuit this week, similar to prior briefs we have filed in other litigation on this same question. This filing is the latest in a long list of actions we have taken to promote election integrity.
A complete timeline of Senate actions to ensure fair elections is available here.
Farmers Breakfast

Veteran's Day Dessert Social

Veteran's Recognition

Senate Bill 807 Heads to the Governor's Desk

My Senate Bill 807 that streamlines the process to become a notary public heads to the governor's desk.
I'm thankful that we could get this legislation over the finish line before the close of the current session. This legislation was the result of careful and thoughtful bipartisan work by stakeholders, the Local Government Commission, and lawmakers.
Senate Bill 807 amends Title 57 to eliminate the 50-cent fee for the registration of an official signature of a notary public, and to authorize the "Notary Register" to be located in either the prothonotary's office or the office of the recorder of deeds. The bill further authorizes the electronic transfer of the official signature to the prothonotary's office.
Counties may have offices for the recorder of deeds and prothonotary in different locations. The inflexibility of the current provisions require that notaries must visit different offices for the recording of a bond, oath, and commission, and the registry of an official signature.
This legislation brings a much-needed modernization to Pennsylvania's notary law. With these changes, notaries and local governments will be able to better serve their constituents efficiently and effectively.
The bill now awaits the governor's signature.
Senate Acts to Add Sex Traffickers to Sex Offender Registry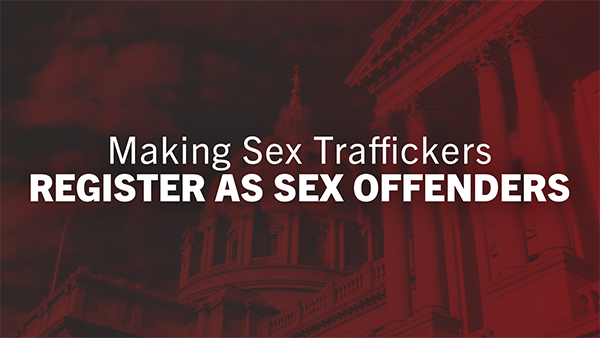 A measure requiring offenders convicted of a sex trafficking-related crime to register as sex offenders received final legislative approval this week.
Senate Bill 118 adds these crimes to the reporting requirements of Pennsylvania's Megan's Law. The law requires the State Police to maintain a public, online registry of persons who reside, work or attend school in the Commonwealth and who have been convicted of or pleaded guilty to certain sexual offenses in Pennsylvania or another jurisdiction.
Most defendants in the FBI's human trafficking cases had prior criminal records and are prone to recidivism. The Megan's Law Registry has proven to be a deterrent to subsequent sexual offenses committed by those who are on it. The bill was sent to the governor for enactment.
Measure to Improve Notification of Government Data Breaches Sent to Governor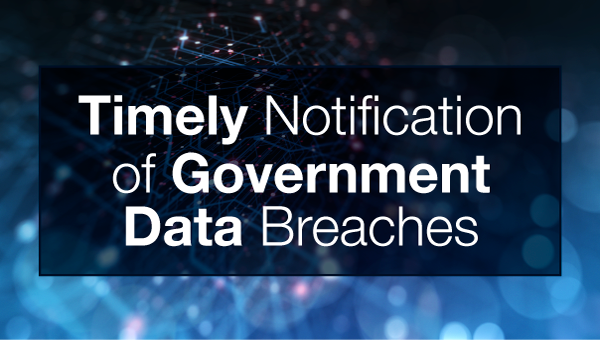 Legislation requiring that state agencies, their contractors and local governments provide timely notification to victims of a data breach received final approval.
Breaches involving personally identifiable information must be reported within seven days of such a breach being determined, under Senate Bill 696.
In addition to timely notification, the measure requires the state Attorney General to be notified of a state-level breach and county district attorneys to be notified of county, municipal and school district breaches. The bill was sent to the governor for enactment.
Health Care Reform Measure Receives Final Approval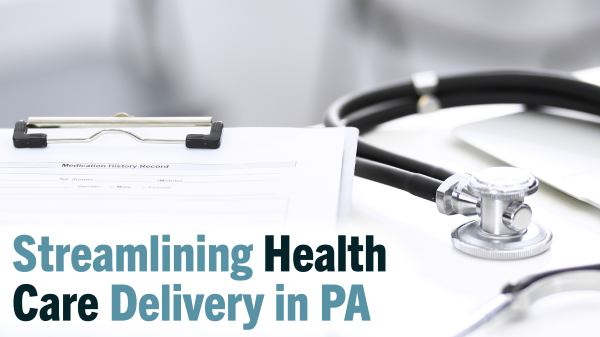 The Senate gave final approval of a measure that would standardize and streamline the process of prior authorization and step therapy for medical services.
Prior authorization is the process in which health care providers obtain advance approval for purposes of payment coverage and reimbursement from an insurer before a specific procedure or service is delivered to the patient. Step therapy allows insurers to recommend different drug treatment option(s) to patients to address costs.
A recent survey of physicians found that 91% of doctors said prior authorization delays can lead to negative clinical impacts on patients, and 78% of doctors said that prior authorization delays can lead to their patients abandoning treatment plans.
Senate Bill 225 would create standards and timely feedback for commercial health insurance plans, as well as Medicaid plans, when health care providers seek prior authorization approval from insurers. The bill also reforms step therapy protocols. The bill was sent to the governor to be signed into law.
Recognizing the Contributions of First Responders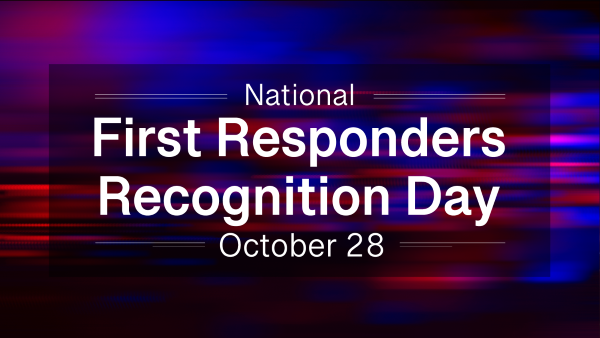 We sometimes take for granted the sacrifice and dedication of first responders, without whom our communities could not safely function.
Thank you, police officers, firefighters, emergency medical personnel and everyone else who answers the call, anytime, day or night.
Time for Trick or Treaters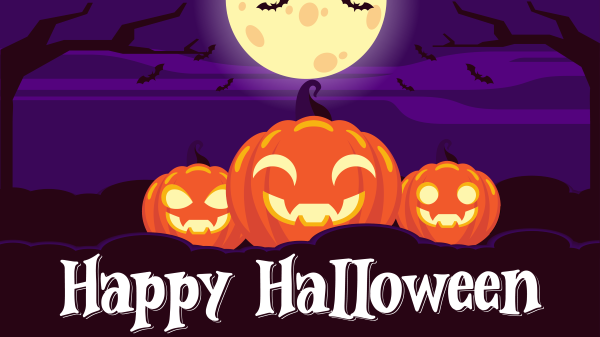 Communities will be holding Halloween nights between now and Oct. 31. In addition to stocking up on candy, please keep an eye out for distracted children crossing streets and scurrying about.
30th Happenings
The Hollidaysburg Little League team was recognized this past week at the Senate for their outstanding run at the Little League World Series. These young athletes made residents throughout our district and Commonwealth proud for their tenacity and hard-fought plays. Congratulations on a great season and best wishes from the 30th District.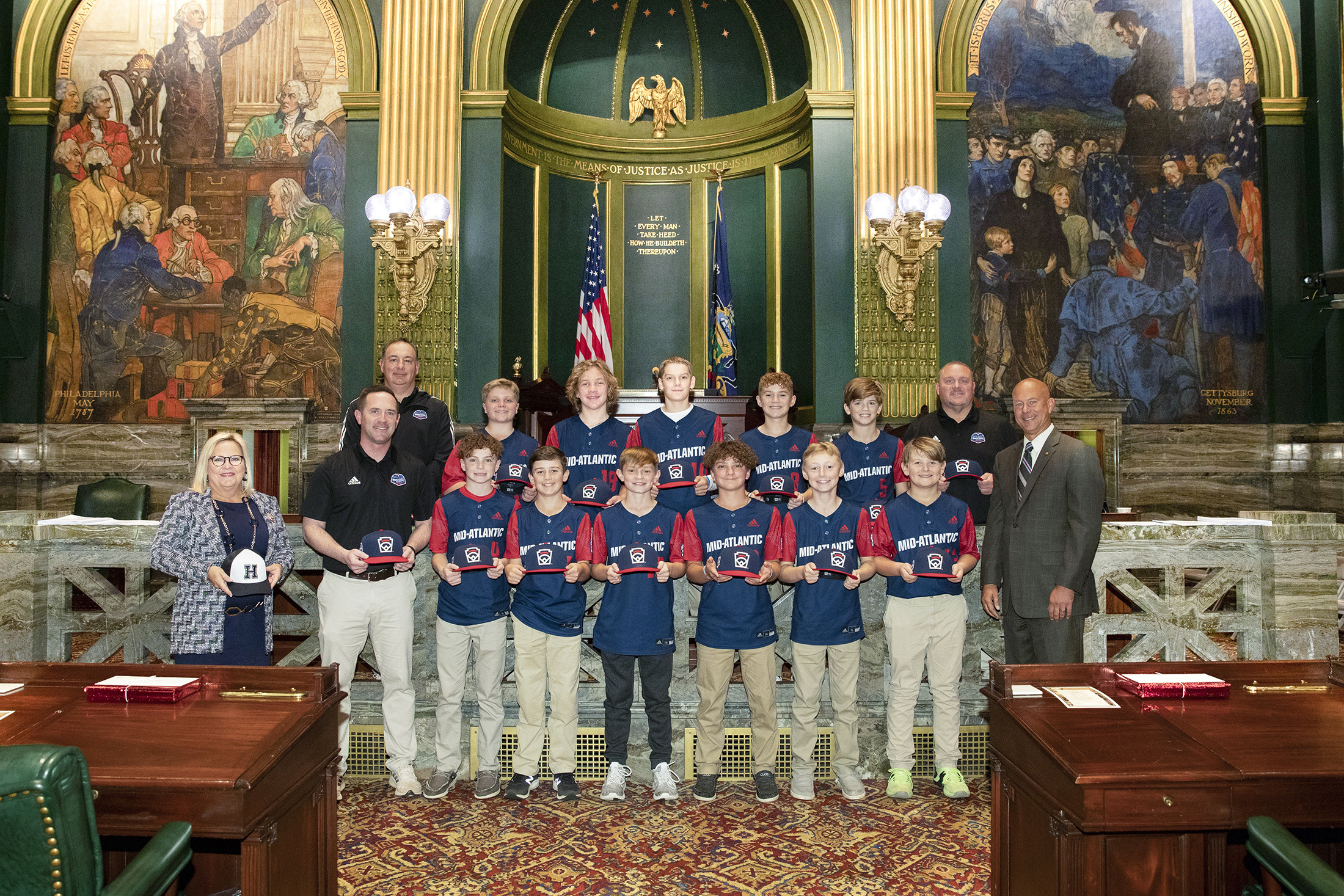 I had the honor to meet Franco Harris this week at the Senate. This year is the 50th anniversary of the "Immaculate Reception" and Franco Harris came to the Senate to be recognized for his accomplishments as a Steeler and all he has done for communities in Pennsylvania.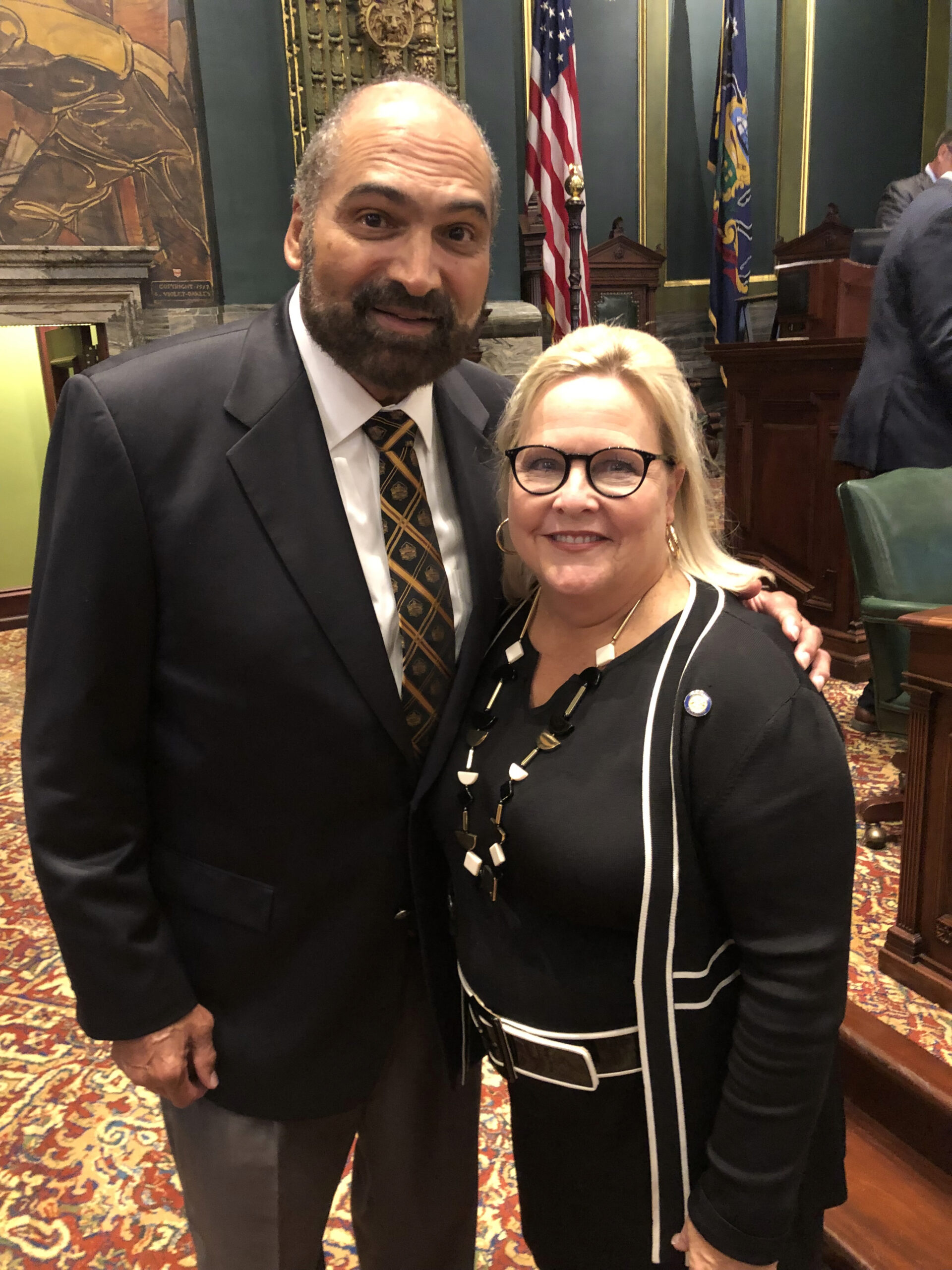 It was a pleasure to see constituents from Blair County Republican Women at the capitol this week. Babette Gottshall, Peggy Karnes, Jamie Scarangella, and Cathy Schimminger spent the day exploring the capitol and observing some of the Senate session. I enjoyed chatting with them about the important issues facing them and their community. We even got to snag a picture on the Senate floor before session!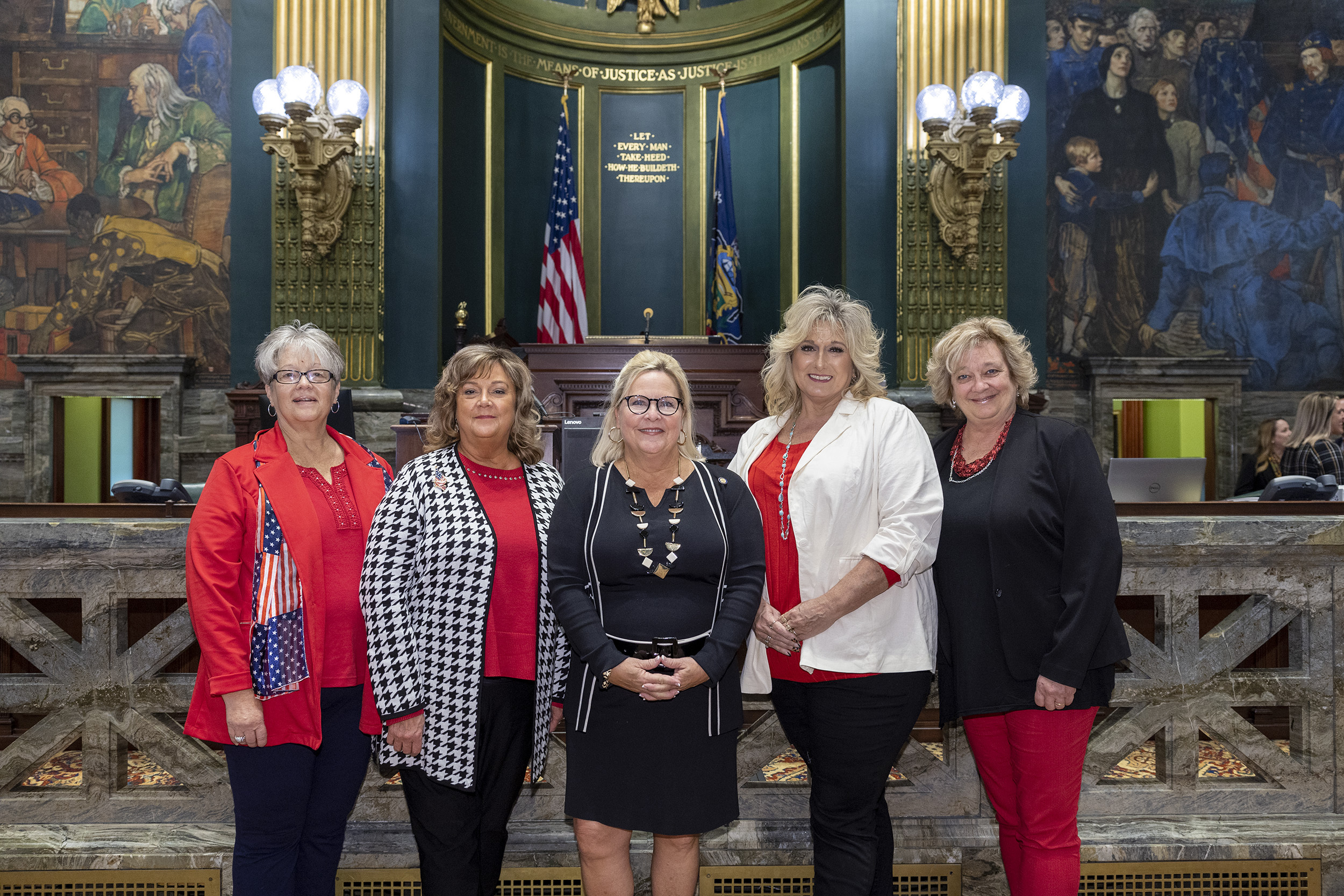 Blair County celebrated the replacement and reopening of Bridge 82 on Monastery Road over the Frankstown Branch of the Juniata River with a ribbon cutting on Friday, October 21, 2022. Design and construction team members from Keller Engineers, Glenn O. Hawbaker, and Navarro & Wright Consulting Engineers worked with the Pennsylvania Department of Transportation (PennDOT) and Department of Environmental Protection (DEP) to compete the project. Investments like this are critical to preserving our infrastructure for years to come. Congratulations to Blair County and the entire project team on a job well done!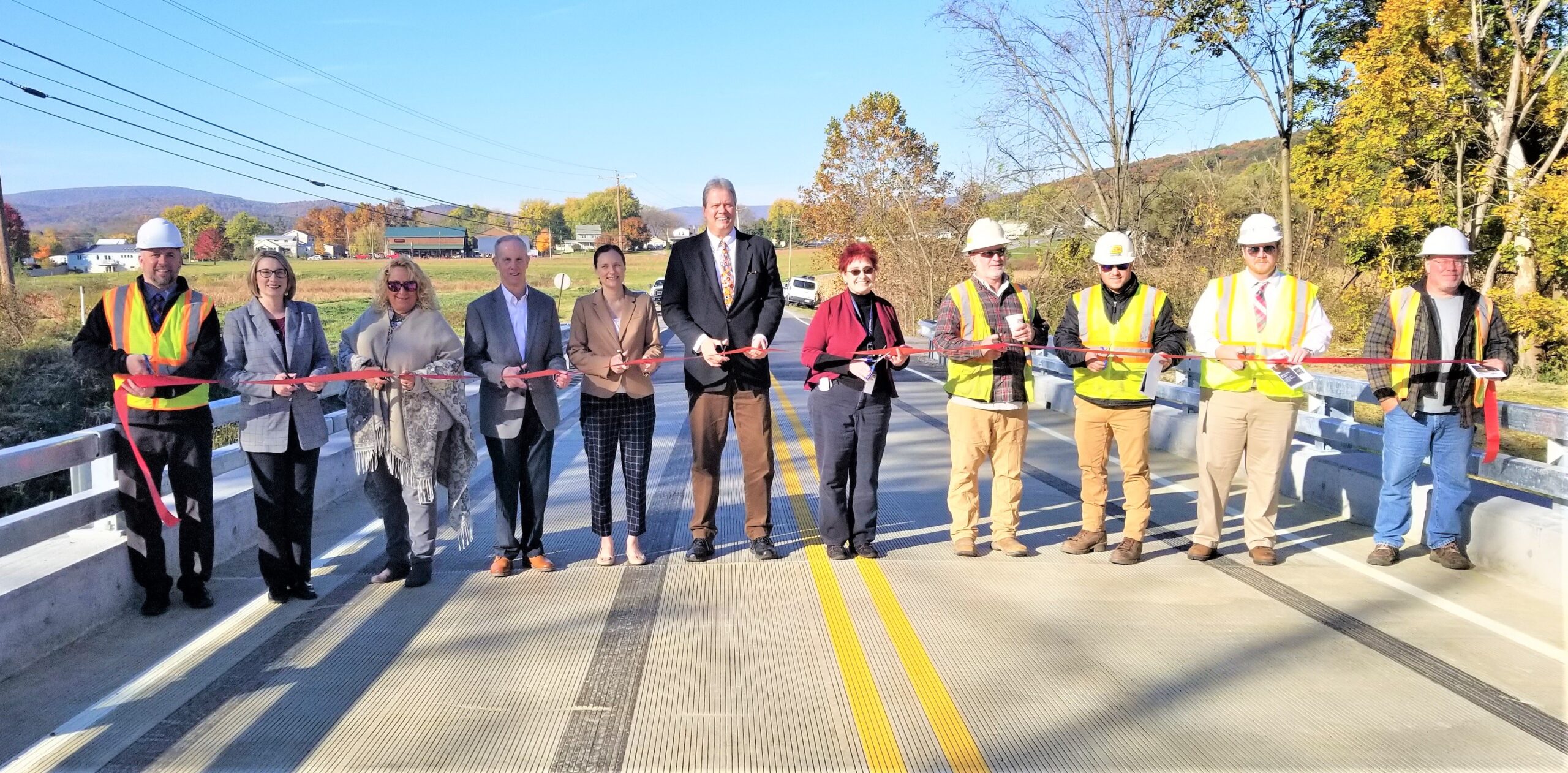 The Huntingdon County Conservation District (HCCD) and the Huntingdon County Farm Bureau hosted a Farm Conservation Tour on Friday, October 21, 2022 at two local forms to showcase successful agricultural projects supporting conservation efforts. Local elected officials and other stakeholders visited the Mowrer Farm in Petersburg to view a recently completed conservation project involving streambank restoration, fencing, stabilized cattle walkway, and forested riparian buffer. The group also visited Peaceful Terrain Farms nearby and discussed future agricultural project and funding needs. It is wonderful to see the progress being made in Huntingdon County to help farms while protecting the environment.