Hearing Planned to Target Unscrupulous Property Buyers, Combat Blight
Pennsylvania has laws in place to prevent negligent and unscrupulous property owners from buying new properties while their existing properties lie in a serious state of disrepair. Unfortunately, some negligent owners try to circumvent these laws by using numerous corporate names when purchasing properties at delinquent tax sales in order to mask their identity.
The Senate Urban Affairs and Housing Committee will explore one potential solution to this problem at a hearing in Harrisburg on October 30. The hearing will focus on Senate Bill 775 and House Bill 1559, legislation that would require all potential bidders to pre-register prior to a tax sale. This legislation could add a necessary layer of transparency to the process and ensure bidders can be screened in advance.
Testimony and additional information about this hearing will be available on the Senate Urban Affairs and Housing page on my website here.
---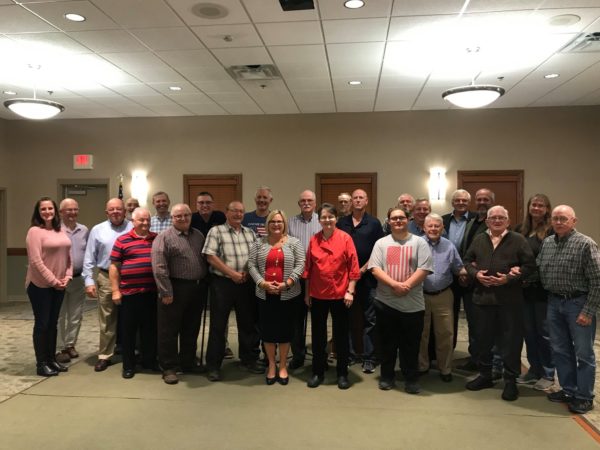 I had the pleasure of speaking at the Blair County Honor Guard Appreciation Event. A special thanks to those Honor Guard members who have served our Country and continue to honor our veterans.
---
Dessert Social Will Pay Tribute to Local Veterans
Our area is blessed to be home to numerous brave men and women who have answered freedom's call by serving in the military. I invite all local veterans and their families to join me for a special Veterans Appreciation Dessert Social on November 7 at 7 p.m. at the American Legion Social Hall at 104 Dell Delight Legion Park in Hollidaysburg.
Special thanks goes out to American Legion Post 516 for agreeing to host this event in conjunction with my office. More information is available by calling 814-695-8386. I hope to see you there!
---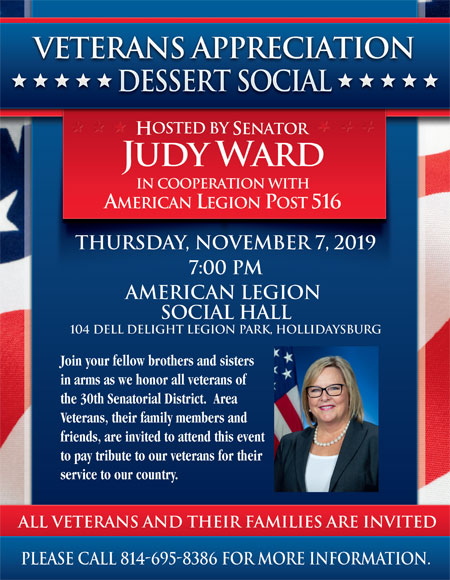 ---
New Law Requires Construction Industry to Verify Employees' Legal Status
A bipartisan measure approved by lawmakers recently will expand an existing program that requires contractors and subcontractors to verify the legal status of employees. The new law will prevent firms in the construction industry from hiring illegal labor at lower pay and creating an uneven playing field for legitimate construction businesses.
The law requires all construction entities to use the E-Verify system in order to confirm employee eligibility for employment. More information about the system is available here.
---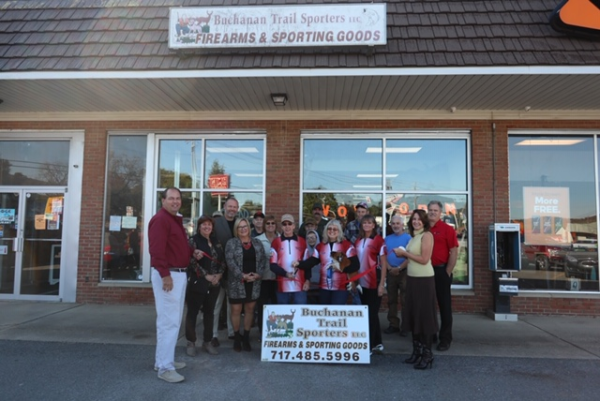 The Fulton County Chamber of Commerce & Tourism and owners of Buchanan Trail Sporters celebrated their grand reopening after five months of being closed for renovations after a storm tore the roof off. Congratulations on this exciting event!
---
Community Residents Encouraged to Submit Comments on Rural Broadband
The availability of high-speed broadband internet service is a key piece of infrastructure that supports numerous job creators, first responders, health care providers and citizens. The Pennsylvania Public Utility Commission (PUC) is urging rural residents throughout the state to support its efforts to boost federal funding to improve broadband internet access.
PUC recently urged the Federal Communications Commission to provide additional federal dollars for broadband deployment. Any interested member of the public can submit comments about this issue here. More information is available here.
---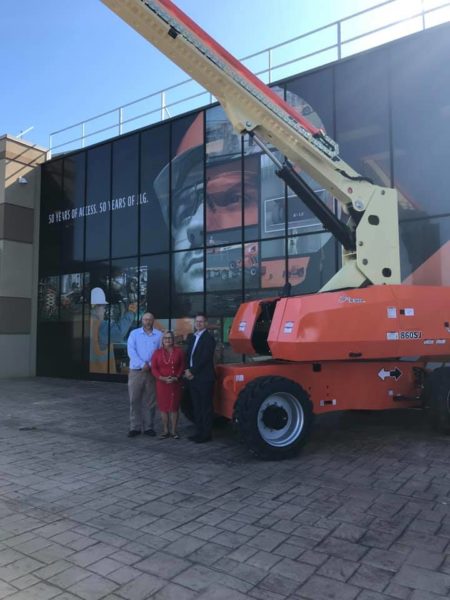 I had a very interesting and informative tour of JLG Industries in McConnellsburg. The company will be celebrating its 50th anniversary this year!
---
Anglers and Hunters Should Be Aware of Potential License Scams
The Pennsylvania Fish and Boat Commission (PFBC) and the Pennsylvania Game Commission (PGC) are urging anglers and hunters to be aware of online scams related to purchasing a fishing or hunting license. A number of scammers have set up look-alike websites and logos to fool potential license purchasers into paying an additional fee for the purchase of a license – or not send the license at all. Others only use the financial information in order to commit identity fraud.
The only reputable way to purchase a license online is through The Outdoor Shop portal or the official websites of the PFBC and PGC.
---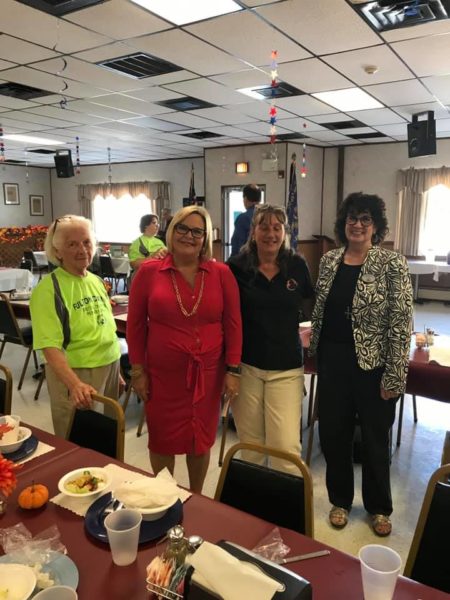 I enjoyed seeing some familiar faces and new friends while attending the Fulton County Chamber of Commerce luncheon in McConnellsburg.
---
Local Information Session Will Focus on Chronic Wasting Disease in Deer and Elk
Chronic Wasting Disease poses a serious threat to Pennsylvania's deer and elk herds. The Pennsylvania Game Commission will host a series of informational events regarding this deadly brain disease — including one in Blair County.
The 30-minute informational presentation will be held on October 29 beginning at 6 p.m. at Hollidaysburg High School, located at 1510 Montgomery Street. More information is available here.
---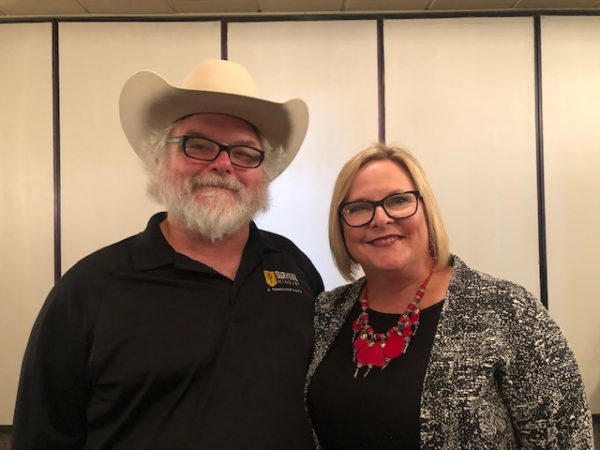 It was an honor to speak recently at a survival training class in Altoona. Pictured with me is Stephen Willeford, who stopped a church shooting in Sutherland Springs, TX.