In This Update:
Around the District
Your Vote Matters 2020: Voting Resource Page with Everything You Need to Know
Committee Explores Ways to Streamline State Government
Medicare Open Enrollment Runs Now Through December 7
CDL and Commercial Learner's Permits Extended Through November 29
Federal Funding Available for Volunteer Fire Companies
October is National Cybersecurity Awareness Month
PHEAA Schedules Informational Financial Aid Events
---
Around the District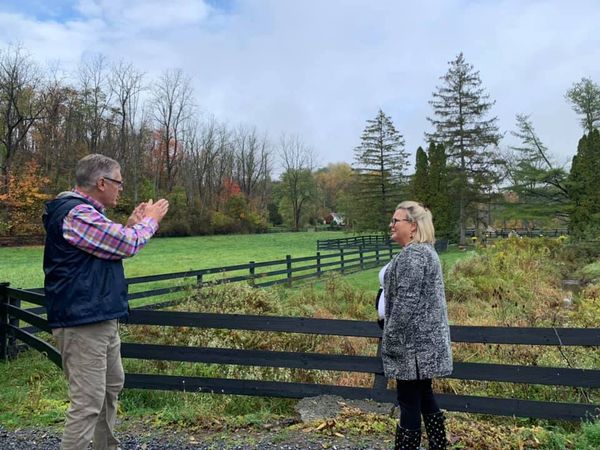 Great visit to Alexandria, Huntingdon County, to talk with John Dawes owner of a registered beef farm and Executive Director of the Foundation for Pennsylvania Watersheds. It was very enlightening as he highlighted all the conservation practices installed on his property.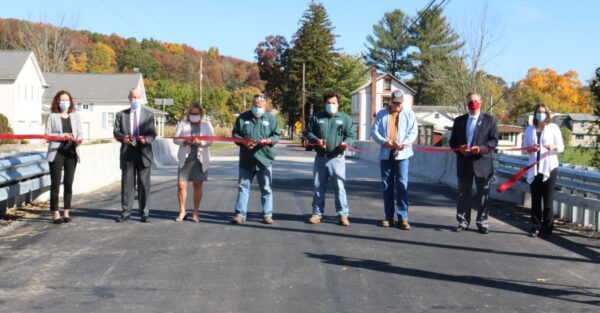 This week I participated in a ribbon cutting for a bridge in Greenfield Township, Claysburg. The Friesville Bridge replaces the formerly structurally deficient bridge carrying Evergreen Road over South Poplar Run, with a new, safer structure.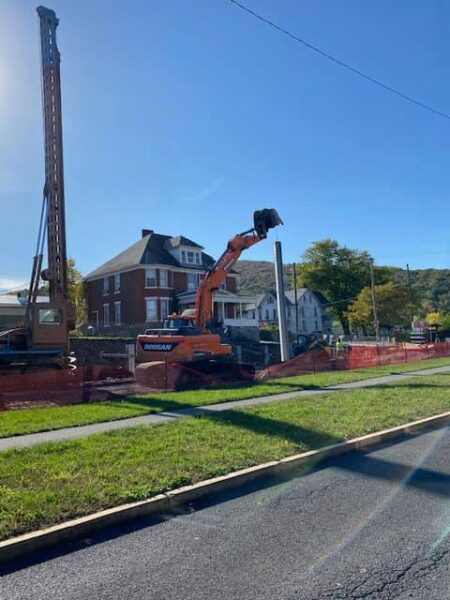 So exciting to see the construction activity on the PA Avenue retaining wall in Mount Union Borough. Local officials and the community have worked very hard for many years to make this project a reality, and I am looking forward to seeing the completed project. There are lots of great things happening in this town!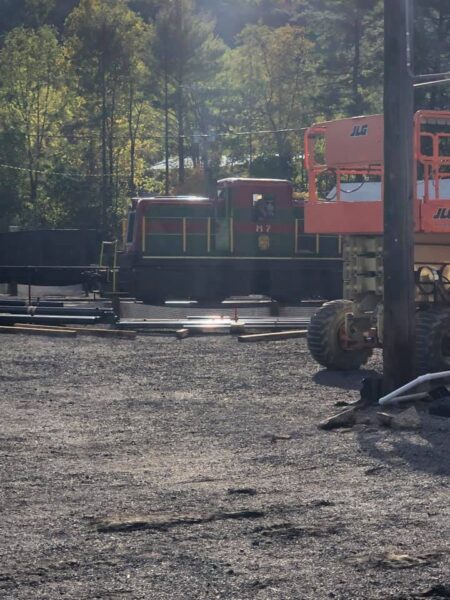 Representative Rich Irvin and I had a very informative tour on the progress and recent improvements at East Broad Top Railroad.
Your Vote Matters 2020: Voting Resource Page with Everything You Need to Know
There is still time for Pennsylvanians to register to vote before the November 3 general election. State residents can register online or return a completed voter registration form to their county voter registration office by this Monday, October 19, in order to be eligible to cast their ballot in this year's election.
Pennsylvania voters will have the option to vote in person or by mail this year. To vote by mail, you must apply online by 5 p.m. on October 27 to receive a mail-in ballot.
Additional details on completing mail-in ballots are available on the "Your Vote Matters" resource page. This new webpage also includes updates on voting resources, mail-in voting, polling place locations, key election dates and other critical election information to make sure your voice is heard at the polls in November.
Committee Explores Ways to Streamline State Government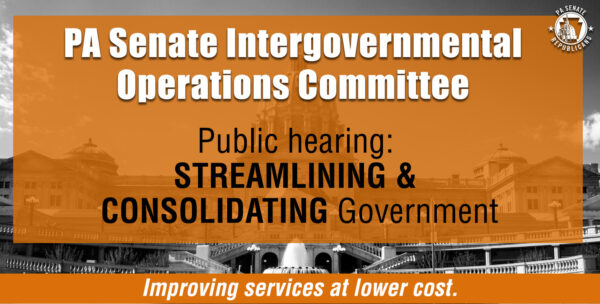 It is critical for lawmakers to continue to explore ways to streamline state government, reduce costs to taxpayers and ensure public dollars are used wisely and efficiently. The Senate Intergovernmental Operations Committee held a public hearing last week to review ideas to improve the delivery of government services and the management of government programs by consolidating state agencies.
The hearing included testimony from lawmakers as well as experts in business, industry, government and economic development. The conversation centered on legislation that would consolidate the functions of the Departments of State, Labor & Industry, and Community & Economic Development in order to reduce administrative costs and eliminate redundancies.
Medicare Open Enrollment Runs Now Through December 7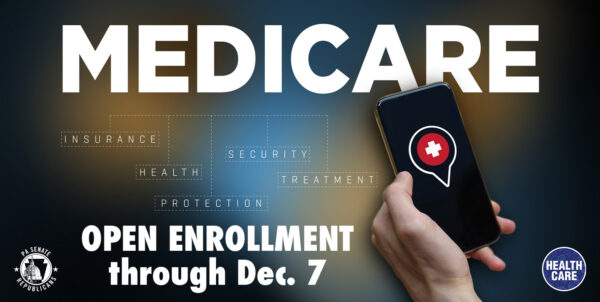 The annual open enrollment period for Medicare allows new beneficiaries to sign up for prescription drug coverage and health plans, and it offers current beneficiaries a chance to review and change coverage to meet their individual health care needs. The open enrollment period is open now through December 7.
Medicare-eligible individuals can receive free, objective advice and information on coverage options through the APPRISE Program by calling the APPRISE Helpline at 1-800-783-7067 from 9 a.m. until 4 p.m., Monday through Friday. Counselors are available to provide information on eligibility, enrollment, prescription benefits, financial assistance and more.
CDL and Commercial Learner's Permits Extended Through November 29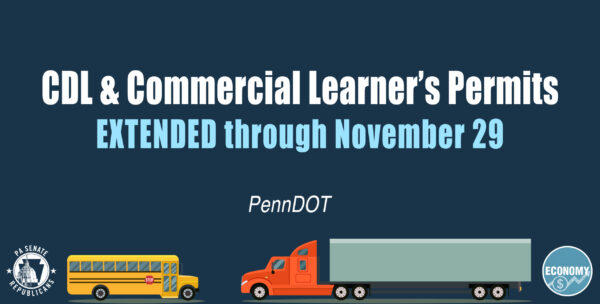 The Pennsylvania Department of Transportation recently extended the expiration dates for commercial driver licenses (CDL), commercial learner's permits and hazardous materials endorsements through November 29. Previous deadlines that were extended for non-commercial driver licenses, photo ID cards and camera cards during the COVID-19 pandemic expired on August 31.
A list of driver license and photo licenses centers is available at www.dmv.pa.gov.
Federal Funding Available for Volunteer Fire Companies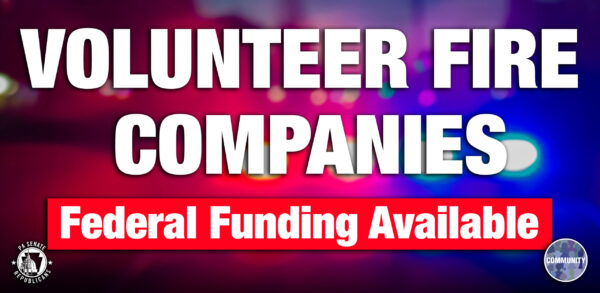 Volunteer fire departments can apply now for a new round of federal funding designed to assist with the purchase of Personal Protective Equipment (PPE) and other related supplies. Applications for the second round of grants from the Assistance to Firefighters Grant – COVID-19 Supplemental Program must be submitted by November 13 at 5 p.m.
Preference will be given to applicants requesting reimbursement or immediate use of PPE. The program is also open to combination career/volunteer fire companies.
October is National Cybersecurity Awareness Month
October is designated as National Cybersecurity Awareness Month in order to draw attention to the importance of staying secure online and understanding the dangers of cyberthreats. The U.S. Cybersecurity & Infrastructure Security Agency (CISA) offers educational materials and tips to help everyone remain vigilant of potential threats.
CISA resources include guidance on telework, cybersecurity best practices, election security, mitigating risks to infrastructure and much more. The Senate approved legislation earlier this month that would strengthen, secure and consolidate state government IT systems while saving taxpayer dollars, and a bill approved by the Senate in September would help minimize the damage caused by data breaches.
PHEAA Schedules Informational Financial Aid Events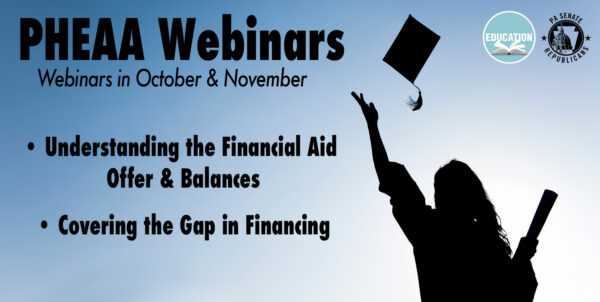 The Pennsylvania Higher Education Assistance Agency (PHEAA) has scheduled a series of free informational webinars in October and November for students and families to learn more about financial planning and aid options for students.
The hour-long webinars cover two main subject areas: understanding financial aid offers, and covering the gap in aid. The full list of available webinars is available here under the PA Forward Student Loan heading.