In this Update:
Voter Registration Deadline is Oct. 24
Protecting Yourself from Cybercriminals
Families Can Begin Applying Now for 2023-24 College Aid
Schools have Until Friday to Apply for Farm-to-School Grants
Statewide Litter Clean-up Efforts Underway
Out and About in the 30th
---
Voter Registration Deadline is Oct. 24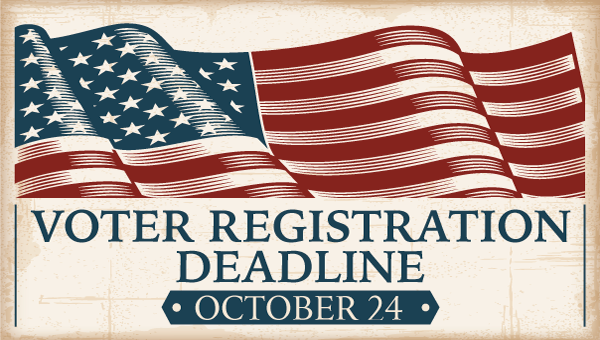 Monday, Oct. 24 is the last day to register for the Nov. 8 general election.
You can submit your application:
If you are on active duty in the military, or you are a hospitalized or bedridden veteran, you can register at any time. See www.fvap.gov for more information.
Polls are open on election day from 7 a.m. to 8 p.m. The last day to request a mail-in or absentee ballot is Nov. 1. If you have any questions, you can call 1-877-VOTESPA (1-877-868-3772).
Protecting Yourself from Cybercriminals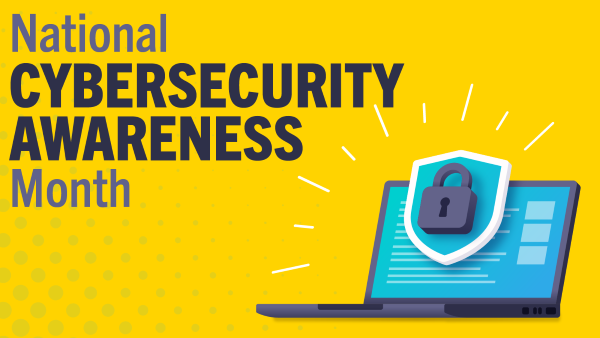 October is Cybersecurity Awareness Month, a good time to brush up on the tips for staying one step ahead of criminals intent on stealing your personal information and committing other online crimes.
There are four easy ways to protect yourself online:
Think Before You Click: If a link looks a little off, think before you click. It could be an attempt to get sensitive information or install malware.
Update Your Software: If you see a verified software update notification, act promptly and turn on automatic updates.
Use Strong Passwords: Use passwords that are long, unique and randomly generated. Use password managers to generate and remember different, complex passwords for each of your accounts. A passwords manager will encrypt passwords, securing them for you.
Enable Multi-Factor Authentication: You need more than a password to protect your online accounts, and enabling MFA makes you significantly less likely to get hacked.
You can find more detailed information on these and other cybersecurity issues in this Cybersecurity and Infrastructure Security Agency public toolkit.
Families Can Begin Applying Now for 2023-24 College Aid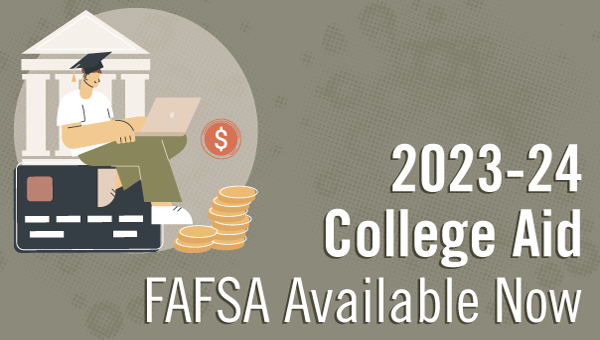 PA college students have left millions of dollars in aid on the table by not completing their Free Application for Federal Student Aid (FAFSA). Families can get a head start on the 2023-24 FAFSA now.
The FAFSA is an application required to apply for federal student aid such as federal grants, work-study and loans to help pay for college. To apply and qualify for a Pennsylvania state grant, learners must have their FAFSA on file as well.
The high school class of 2021 left behind an estimated $3.75 billion in Pell grants nationwide by not completing the FAFSA – dollars that students do not have to repay. The General Assembly approved a $220 million increase in funding for higher education institutions in the 2022-23 state budget.
Schools Have Until Friday to Apply for Farm-to-School Grants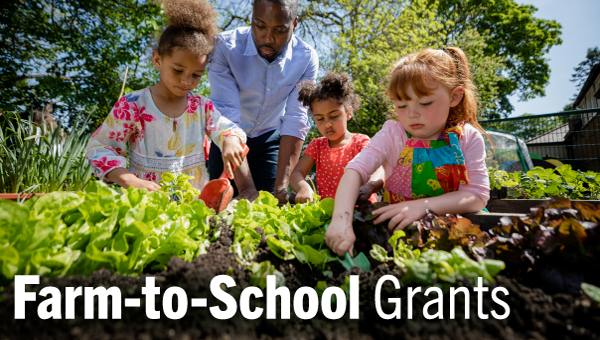 Schools have until 5 p.m. Friday to apply for Farm-to-School Grants aimed at improving access to healthy, local foods and increasing hands-on learning experiences for children.
The Pennsylvania Farm Bill Farm-to-School Grant Program strengthens the connection between families and local producers of fresh, healthy food, increases access to markets for local farms, and exposes children early to agriculture, agriculture careers and healthy food choices.
Any school district, school, charter school, private school, or center with prekindergarten, kindergarten, elementary, or middle school classes through eighth grade that participates in a Federal Child Nutrition Program is eligible to apply.
Projects should identify local farmers to supply fresh, in-season products to support educational programming, or cultivated their own school gardens.
Statewide Litter Clean-up Efforts Underway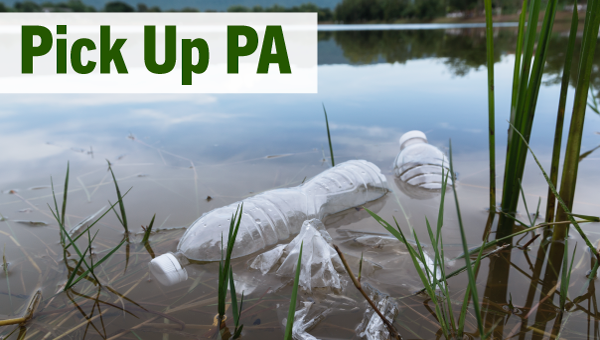 The annual Pick Up Pennsylvania fall campaign is underway and runs through Nov. 30. Individuals, families, neighbors, students, civic organizations and local governments are invited to participate in this anti-litter effort.
The Pennsylvania Department of Transportation spends nearly $14 million a year cleaning up litter along state roadways. This money could be better spent on maintaining and improving our transportation network.
Residents can use this Events Calendar to join Pick Up Pennsylvania cleanup events in their community. Those who'd like to register their own local cleanup event can do so at Organize an Event. Registered events are provided with free trash bags and gloves.
During the 2021 Pick Up Pennsylvania fall campaign, nearly 14,000 volunteers canvassed their communities to remove 745,380 pounds of trash and 99,200 pounds of tires from lands, waterways and coastal regions.
Out and About in the 30th
Recently, Saint Francis University held a Founder's Day Mass. I was honored to be a part of this special time. Pictured is Father Malachi, University President, and Judge Judy Olsen, Board of Trustees Member.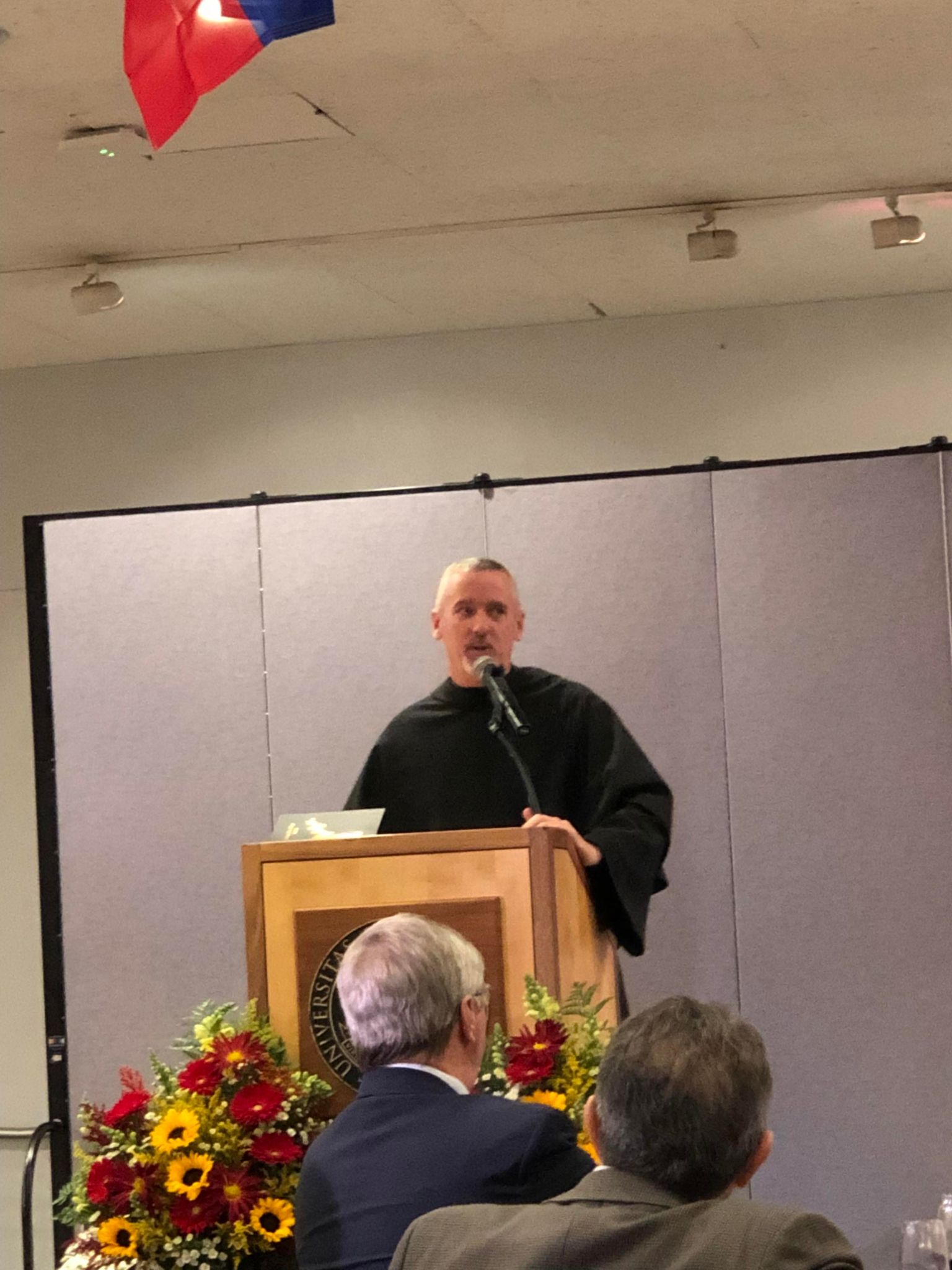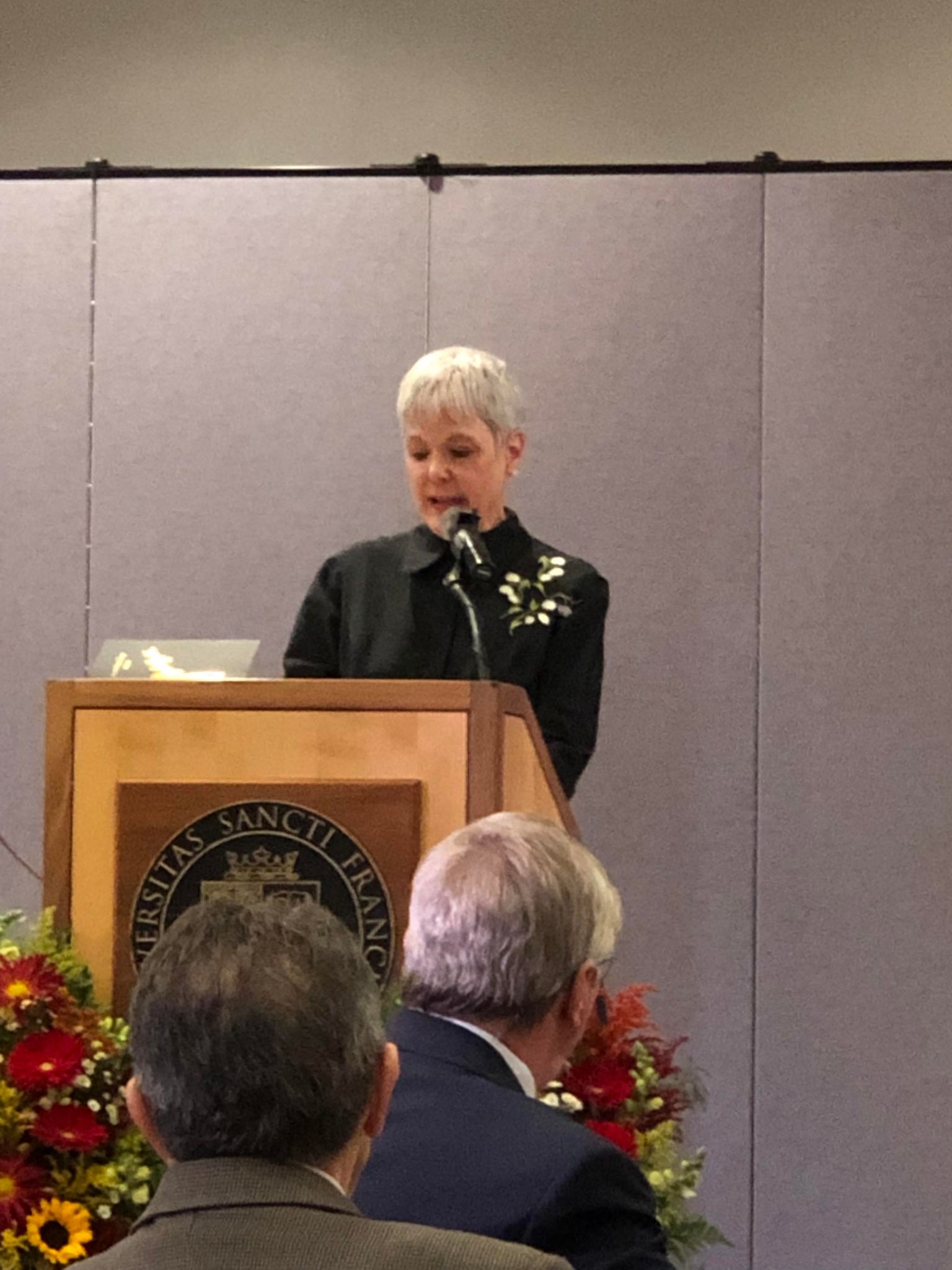 Congratulations to Homewood Retirement centers on their 90th Anniversary of service to our seniors. Homewood has centers in Pennsylvania and Maryland. I attended the ceremony in Martinsburg, Blair County this week where I presented a citation to CEO, Thad Rothrock and the Martinsburg center location director, Robin Stern.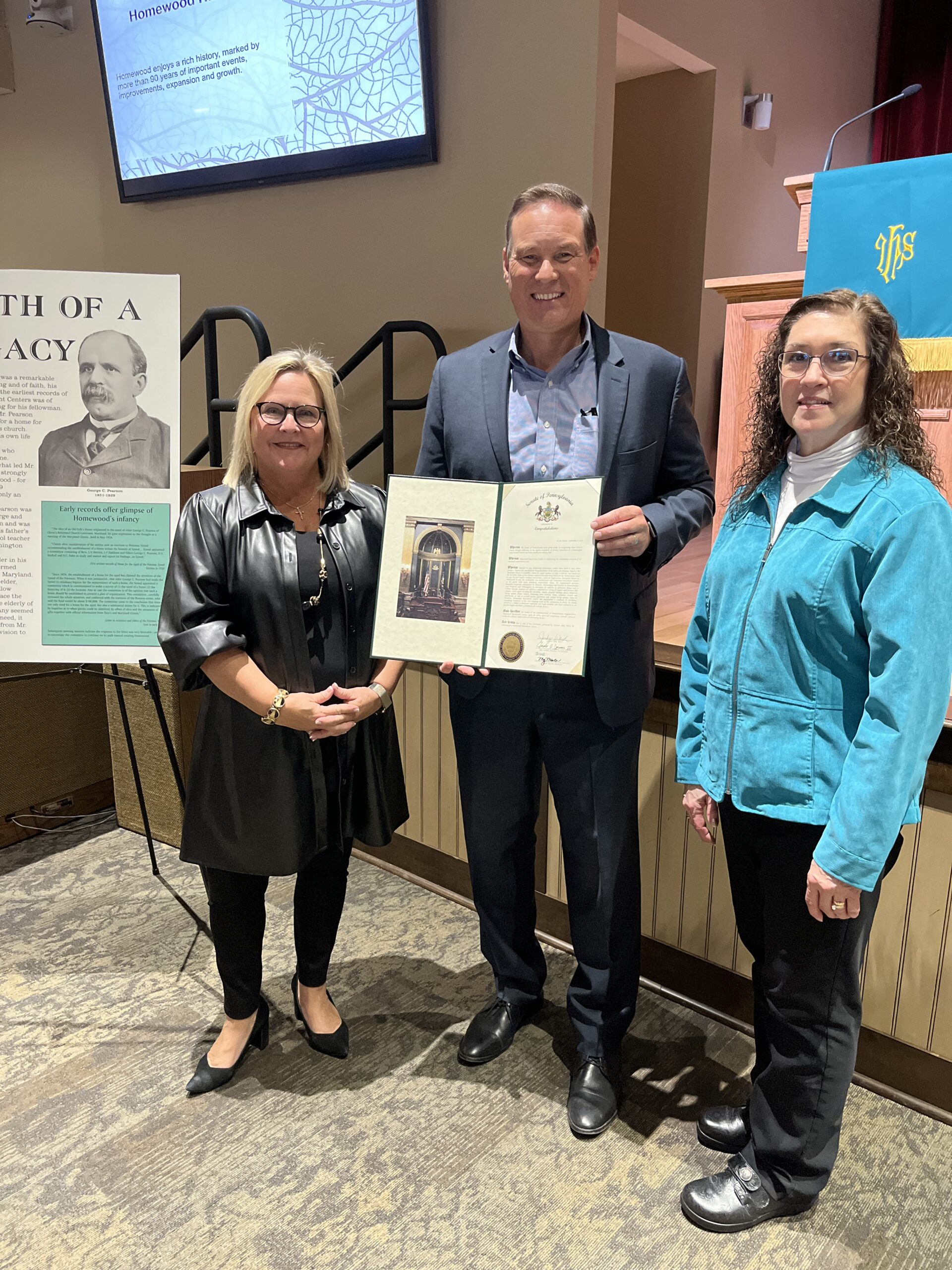 I was very impressed by what I learned on a recent tour at EMS (Electric Motor & Supply) in Altoona. Patrick Illig, owner, explained the unique service their company provides. EMS is depended on by many companies, even outside of the United States, when operating equipment needs complex repairs for production. The employees at EMS are highly skilled in their trade and have an immense responsibility to provide a top-notch service.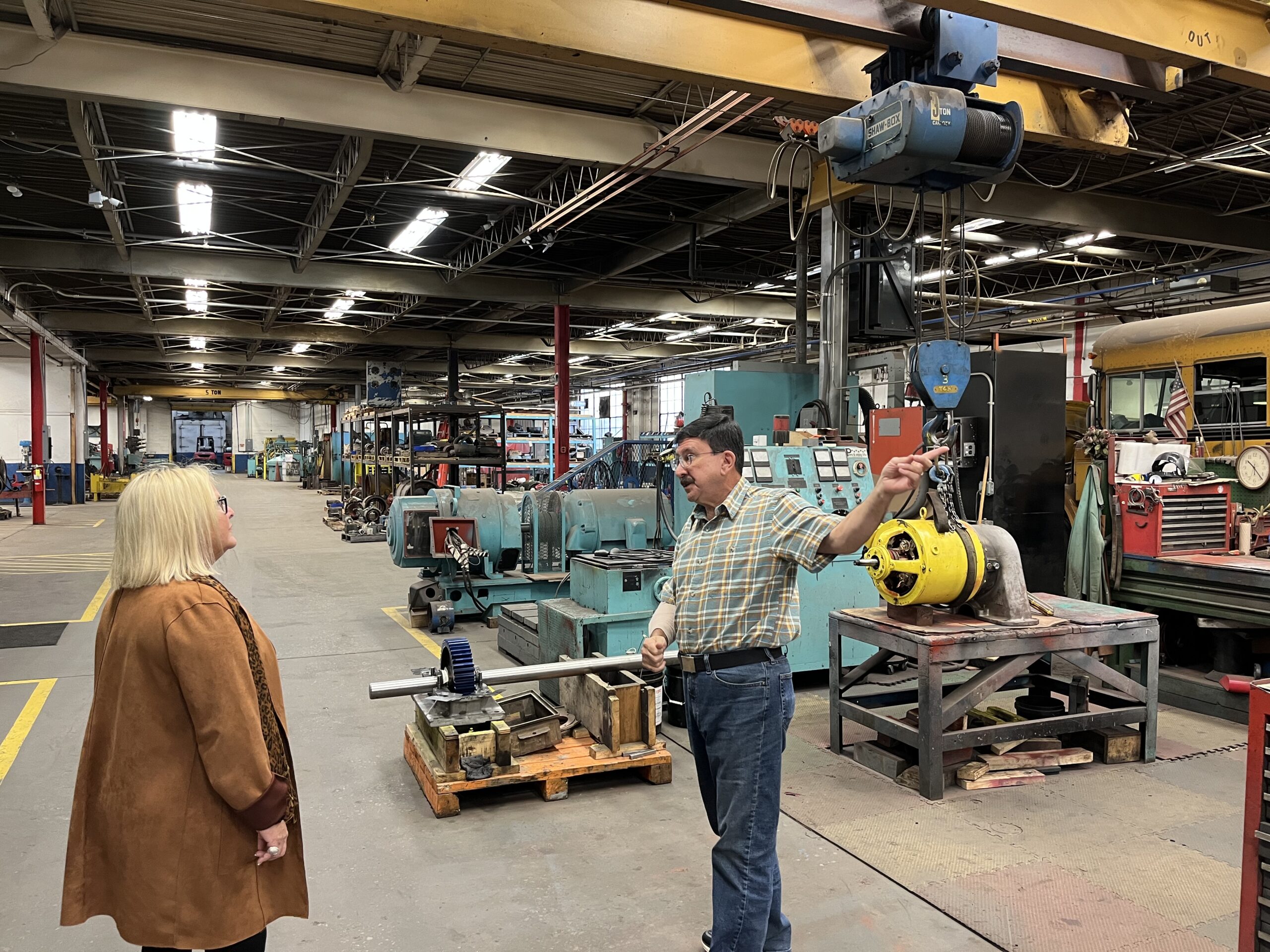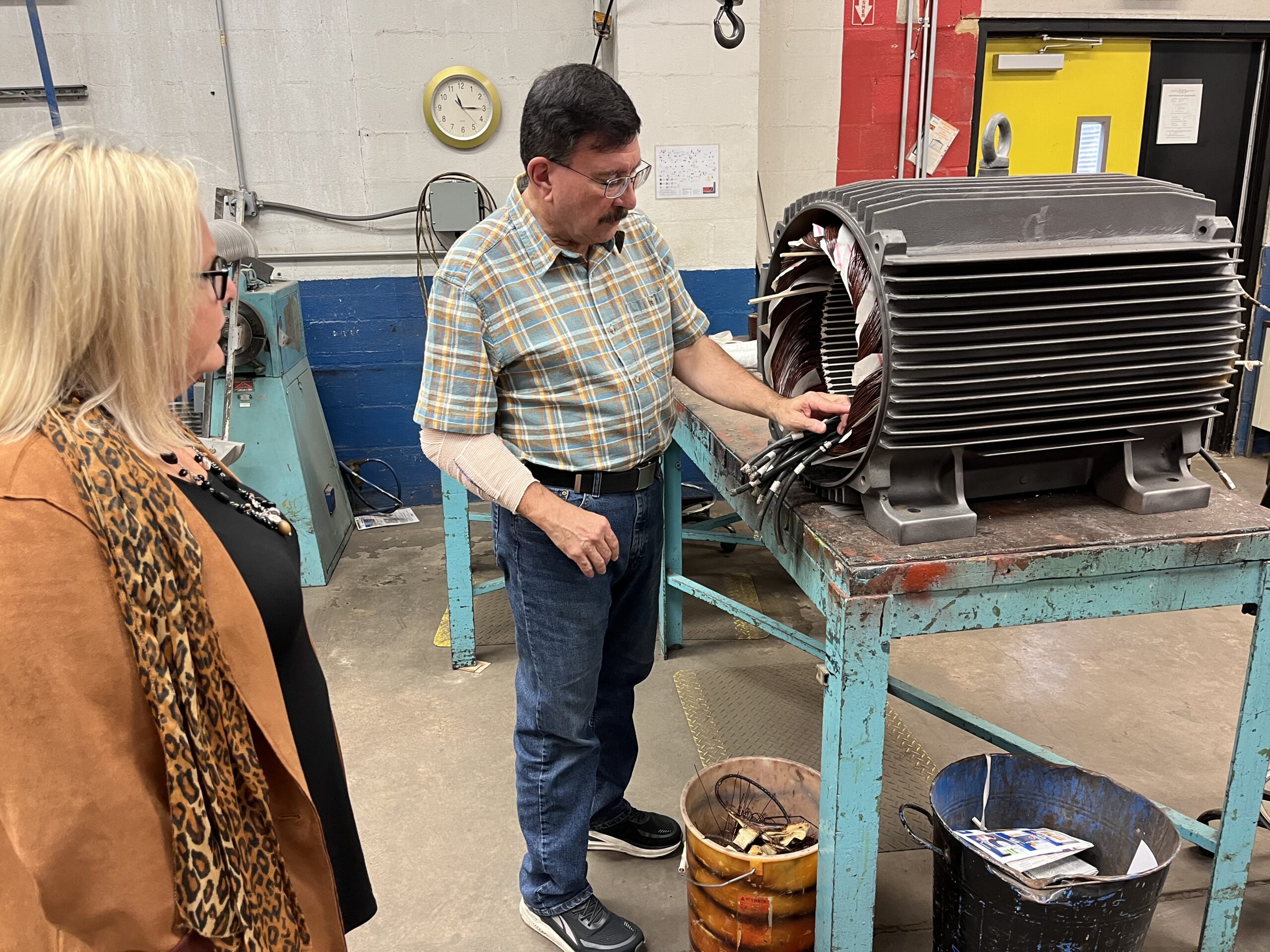 I attended the Fulton County Association of Township Officials' Annual Convention at the McConnellsburg American Legion. It was the Association's 100th Anniversary, and I was honored to address the group and to present Chairman, Tom Nesbitt, with a Senate Citation in recognition of the organization's 100 years of service.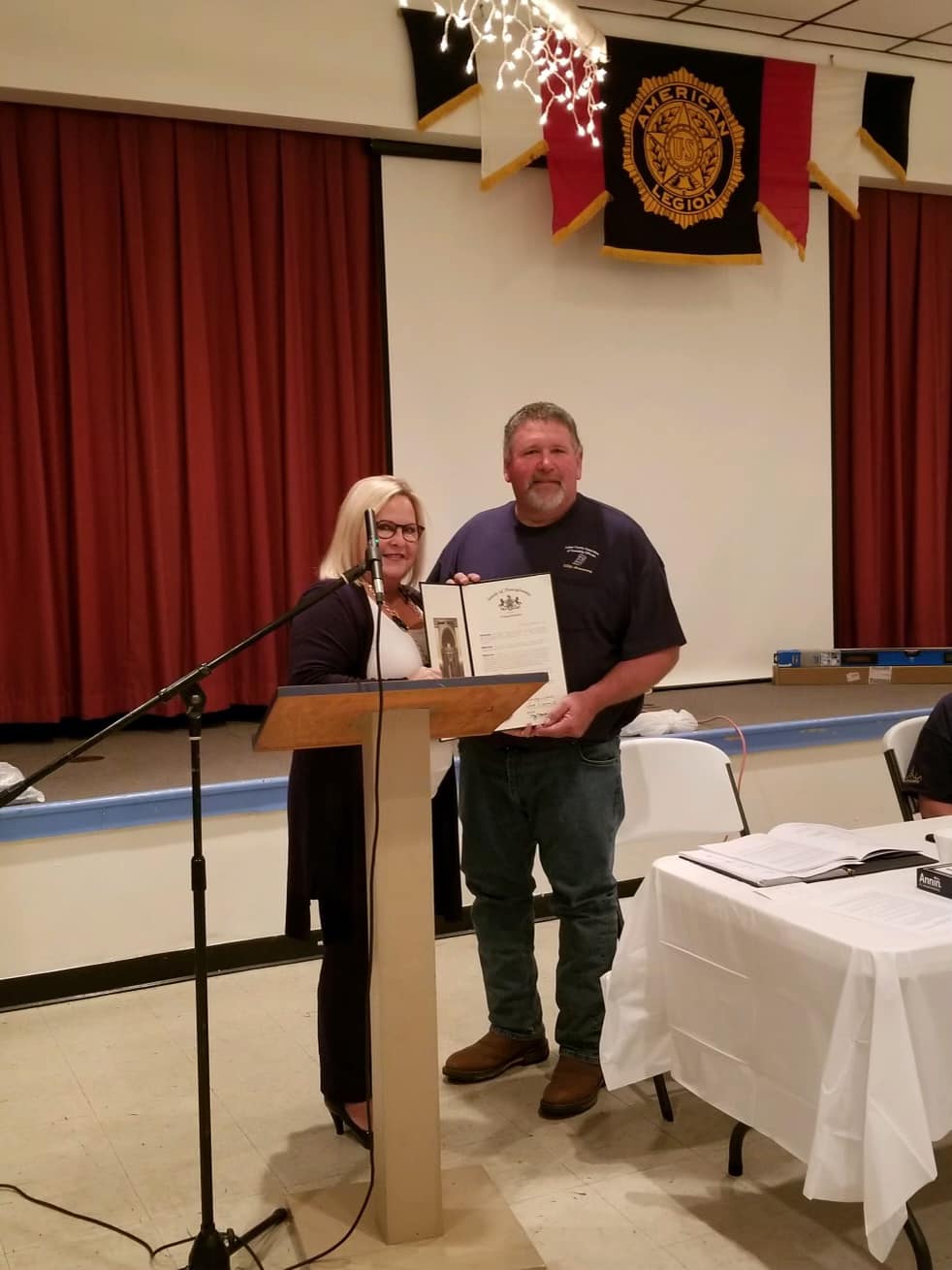 I attended the ELM's (Every Life Matters) annual banquet. I am happy to support ELM, which began in 2010, and its mission to protect the sanctity of life by providing services to pregnant woman through counseling, resources, pregnancy testing and ultrasounds. Bethany Bomberger was a phenomenal guest speaker and shared her personal story of how she chose life for her daughter in the midst of a difficult time in her life. Bethany is also the author of a childrens book, "Pro-Life Kids."
Also pictured is Carol Steffen, ELM's executive director.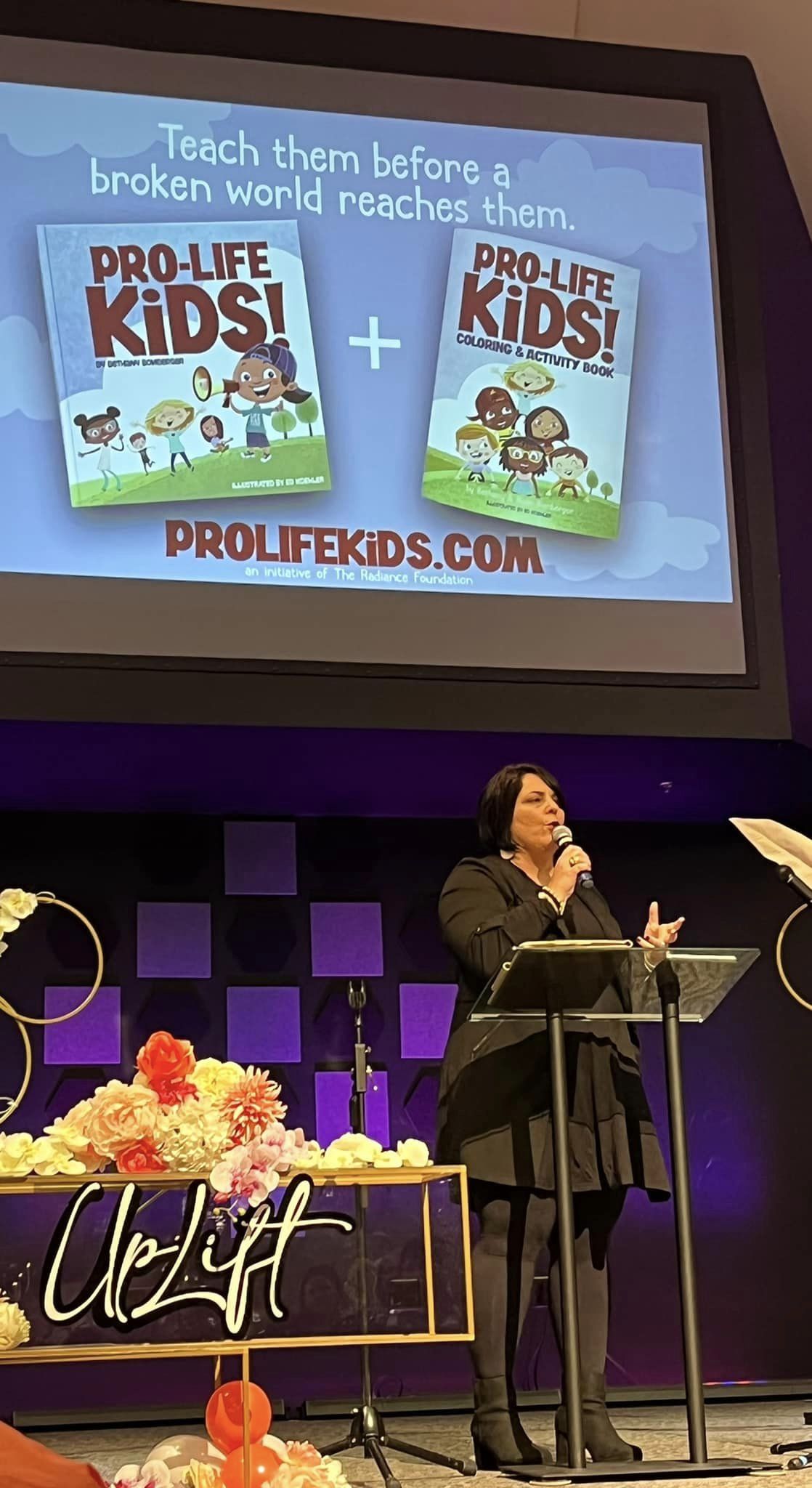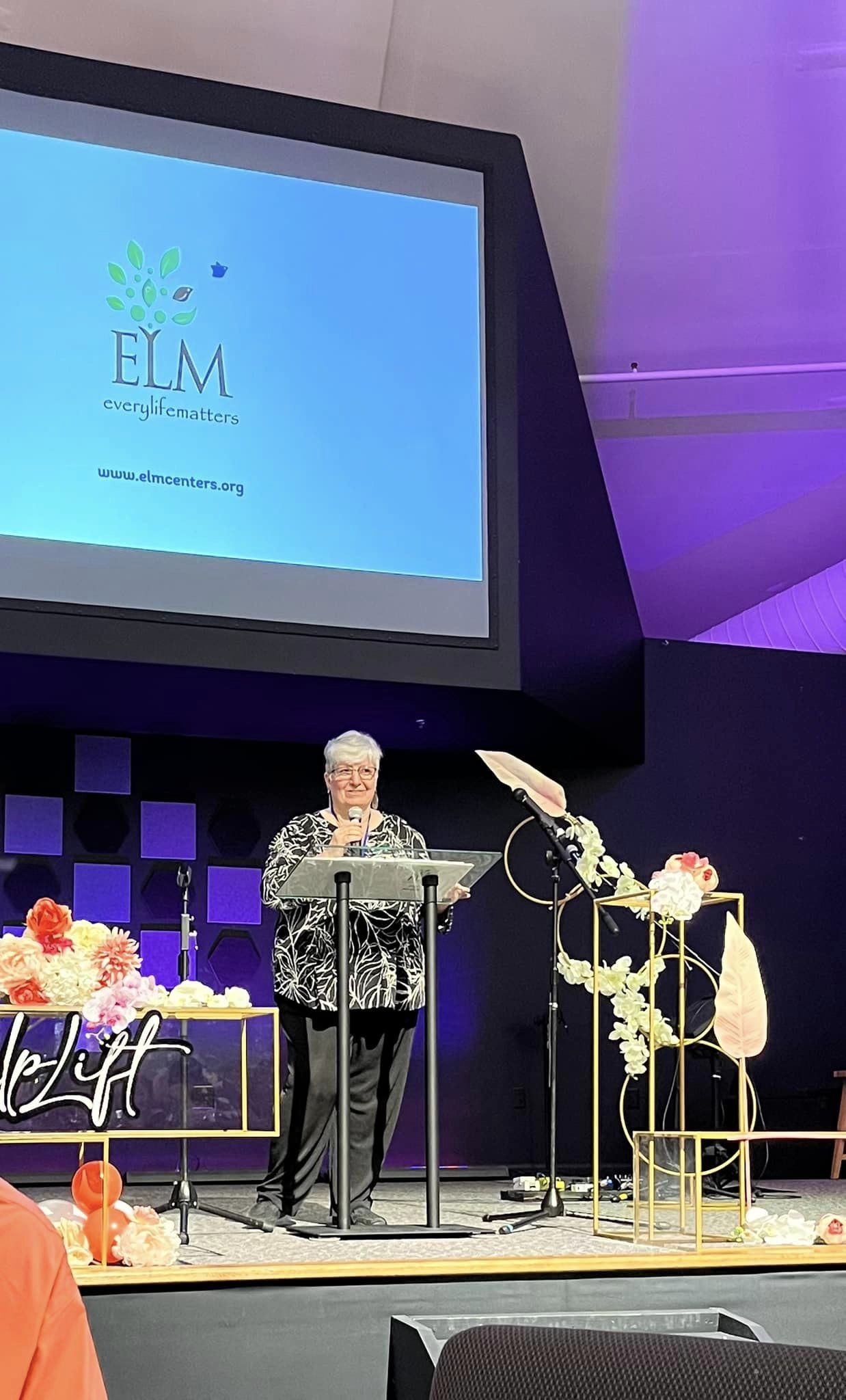 Congratulations to Cabinetworks Group for the recent announcement of their planned expansion in Mount Union! Representatives from the PA Department of Community and Economic Development (DCED), local officials, community members, and company employees celebrated the news at the official announcement of the growth plan which includes a $23 million investment and the creation of 325 new jobs. This manufacturing and assembly facility will be the most technologically advanced of its kind, and we are proud to have Cabinetworks here in Huntingdon County. Great things can happen when the private sector and government work together toward economic development goals. Thank you to Cabinetworks for choosing to expand in Huntingdon County!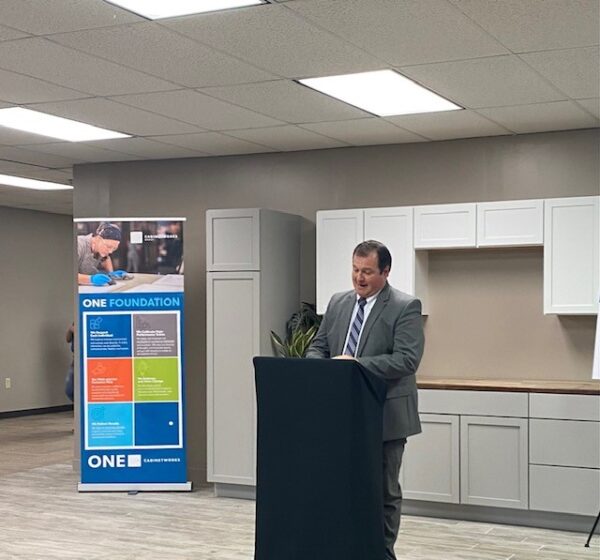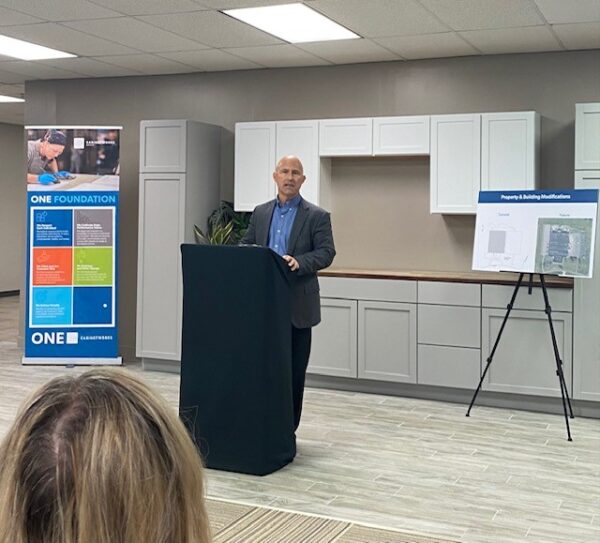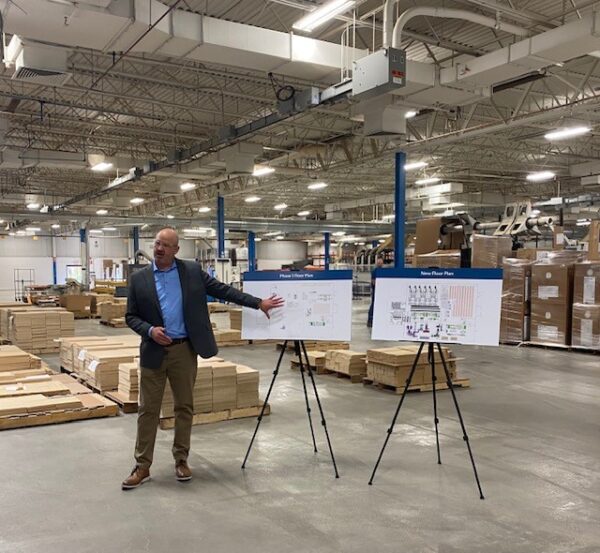 Today I met with two awesome kids to discuss my role as their Senator. They had lots of great questions about state government and I was impressed by how much they know!
Pictured with me is Christina, Alana and Colten.