In this Update:
Small Games of Chance Workshop
Do You Have a Hard-To-Read PA License Plate?
EPA Further Threatens Grid Reliability
Senate Favors Harsher Penalties for Drug Dealers
Bill to Provide New Career Paths for Individuals in Recovery Passes Senate
Senate Votes to Improve Bridge Maintenance and Safety
Recognizing Breast Cancer Awareness Month
Stocking PA's Waters with Trout
Out and About in the 30th
---
Small Games of Chance Workshop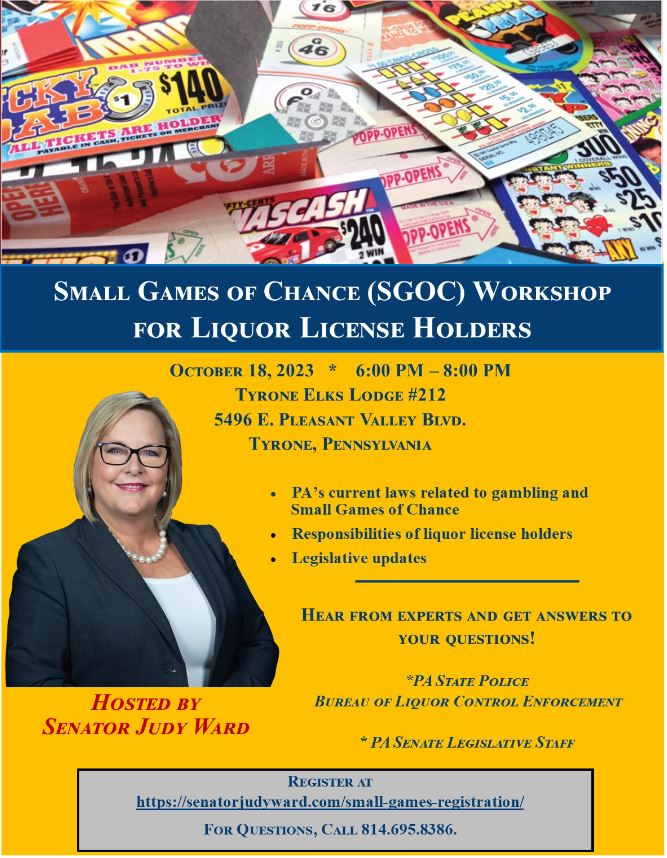 Do You Have a Hard-To-Read PA License Plate?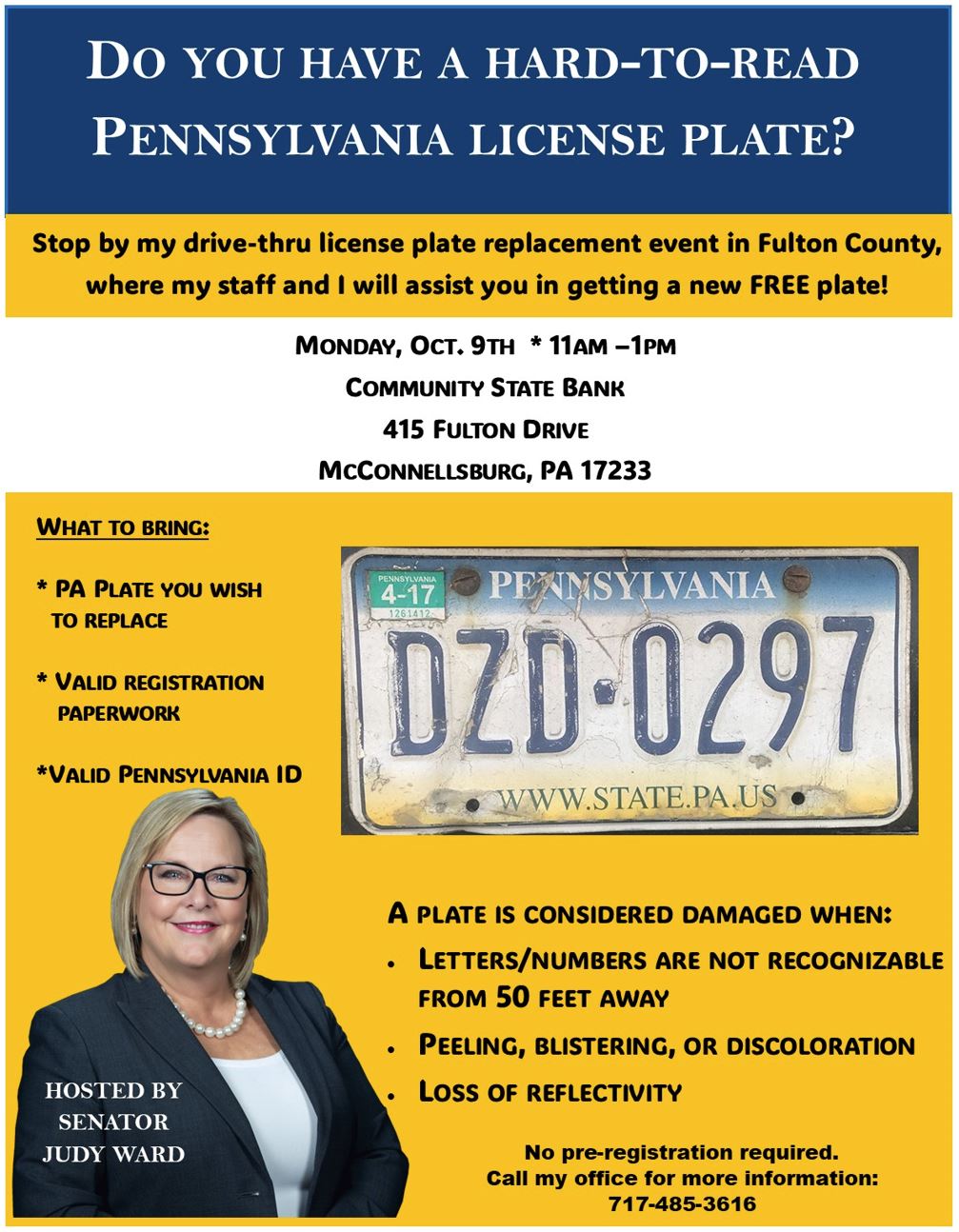 Plate will remain on your vehicle for this event and you will receive the replacement in the mail at a later date. Don't forget your driver's license and your plate registration slip!
EPA Further Threatens Grid Reliability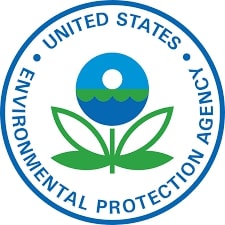 Recently my colleague, Senator Gene Yaw, released an op-ed about the negative impact the Environmental Protection Agency may impose on electric grid. "If the Biden Administration has its way, the Environmental Protection Agency (EPA) will soon implement a dangerous rule that will further threaten Pennsylvania's severely strained electric grid. The Biden Clean Power Plan would set unachievable limits using technology that is unavailable in the United States for new and existing gas-fired combustion turbines and existing coal plants, which currently generate two-thirds of Pennsylvania's electricity…" To Read More Click Here
Senate Favors Harsher Penalties for Drug Dealers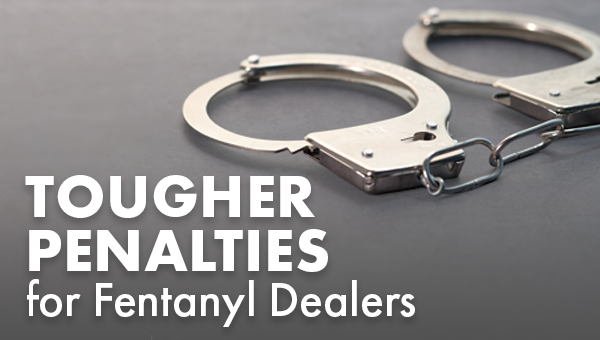 The Senate voted to enact harsher penalties for drug dealers who sell products that lead to the poisoning death of a victim, including drugs laced with fentanyl.
Senate Bill 235 would establish a mandatory minimum sentence of 10 years in prison and a minimum $15,000 fine for anyone convicted of selling or distributing drugs that result in a death. Under current guidelines, drug dealers who poison victims with fentanyl can be back out on the streets in two years or less.
The bill would not apply to drug users who share drugs with family members or friends, or those who seek medical help for individuals who overdose.
Bill to Provide New Career Paths for Individuals in Recovery Passes Senate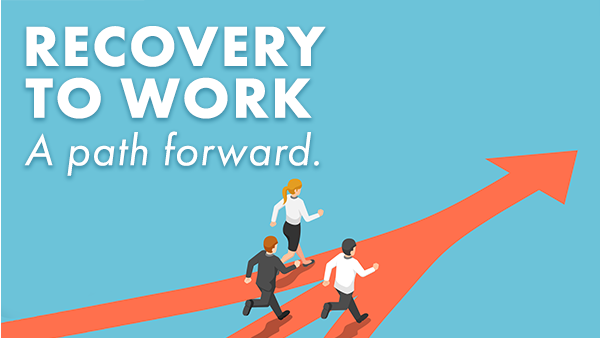 Individuals in recovery for substance use disorder would be able to maintain meaningful employment and chart a new path under a pilot program approved by the Senate.
Senate Bill 69 would create a Recovery to Work pilot program to connect individuals in recovery with high-priority occupations through local workforce development boards. The boards would work with the treatment and recovery community as well as local employers and training providers to find job training and employment opportunities.
The pilot program would be led by the Department of Labor and Industry with the assistance of the departments of Health, Community and Economic Development, and Drug and Alcohol Programs, as well as the Pennsylvania Commission on Crime and Delinquency.
Senate Votes to Improve Bridge Maintenance and Safety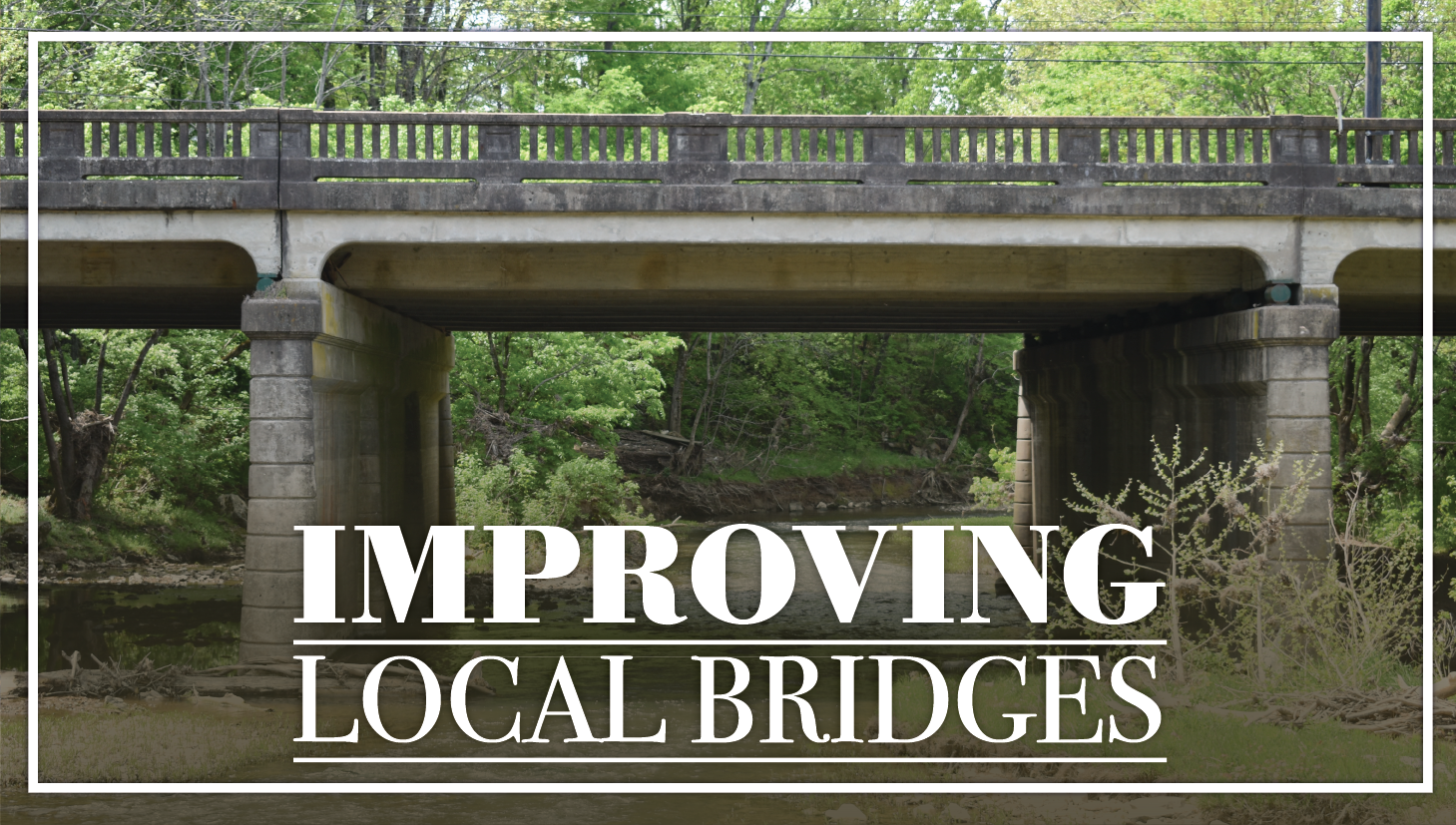 This week, the Senate passed legislation to make state funding available for local bridge projects.
Currently, state Motor License Fund dollars are made available for the construction and repair of county bridges. While the funds are used to repair county-owned bridges, spending guidance fails to note how the funds could be used for bridges owned by municipalities within the counties. As a result, municipal bridges suffer and go without repair while remaining funds go unused due to ambiguous guidance.
Senate Bill 799 would give counties the flexibility they need to fund local bridge projects.
Recognizing Breast Cancer Awareness Month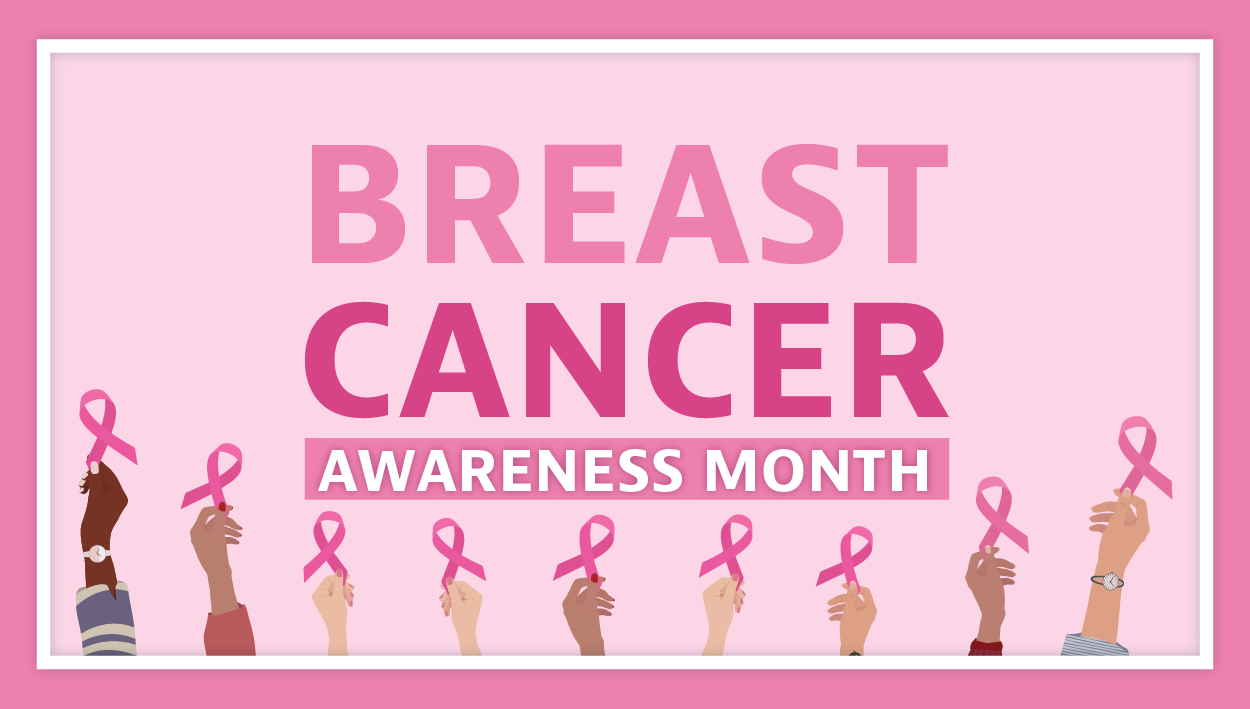 Every October, we recognize Breast Cancer Awareness Month. One in eight women will be diagnosed with breast cancer in her lifetime, but early detection can drastically increase the survival rate. Take action by scheduling regular clinical breast exams and mammograms.
Of course, my colleagues and I work throughout the year to support people facing breast cancer. We passed comprehensive breast cancer screening legislation earlier this year that eliminated out-of-pocket costs for necessary BRCA testing and screening for high-risk Pennsylvanians.
This week, we also supported a resolution highlighting metastatic breast cancer – stage four when cancer has spread to other parts of the body. Despite advancements in medical science, metastatic breast cancer remains incurable.
Stocking PA's Waters with Trout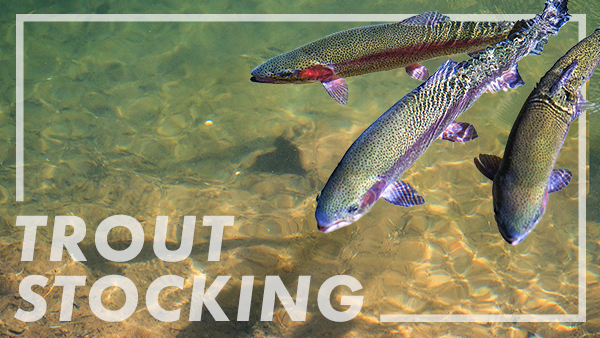 Pennsylvania's waterways are being restocked with approximately 117,500 hatchery-raised adult Rainbow, Brown and Brook Trout in 119 stream sections and lakes. The effort, which began this week, will continue through mid-December.
The stockings will replenish popular fishing spots across the state and provide ice fishing opportunities. Review the trout stocking schedules here. They are subject to change because of water temperature fluctuations and hatchery logistics.
Trout that are stocked during fall and winter can be fished for immediately. Anglers ages 16 and older must have a valid Pennsylvania fishing license and trout permit. You can buy 2023 fishing licenses and permits online or at a retail license issuing agent.
Out and About in the 30th
Two of my staff members, Amanda Walker and Michele Ivory, participated in the Blair County Chamber of Commerce's "Visit to Industry" tour at the new DelGrosso's sauce plant. This plant gives DelGrosso's the capability to sauce produce products outside of their traditional tomato-based products.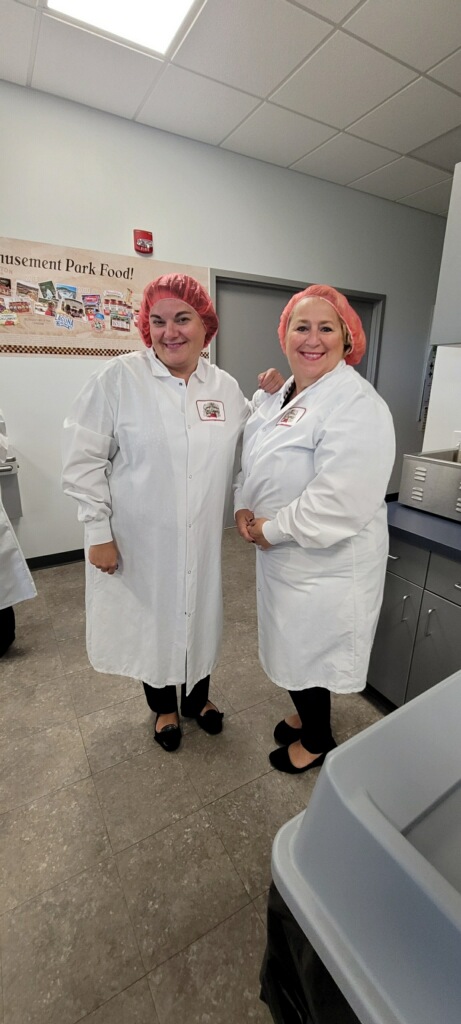 I was pleased to join with the Bridge Educational Foundation and its donors Waste Management and M&T Bank at Blair County Christian School to present $34,000 in Educational Improvement Tax Credit (EITC) program scholarships to families of Blair County Christian School, Holy Trinity School, and Great Commission School in Blair County.
Established in 2001, EITC tuition scholarships have helped to keep thousands of students in the schools that best fit their educational needs and have grown in size and scope to include scholarships for Pre-Kindergarteners and students in the lowest performing public schools with the Opportunity Scholarship Tax Credit (OSTC) Program.
Pennsylvania's EITC program remains successful thanks to the ongoing support of the Pennsylvania Legislature. For more information on the Bridge Educational Foundation, business EITC participation or how to request scholarship funding please visit www.bridgeedu.org.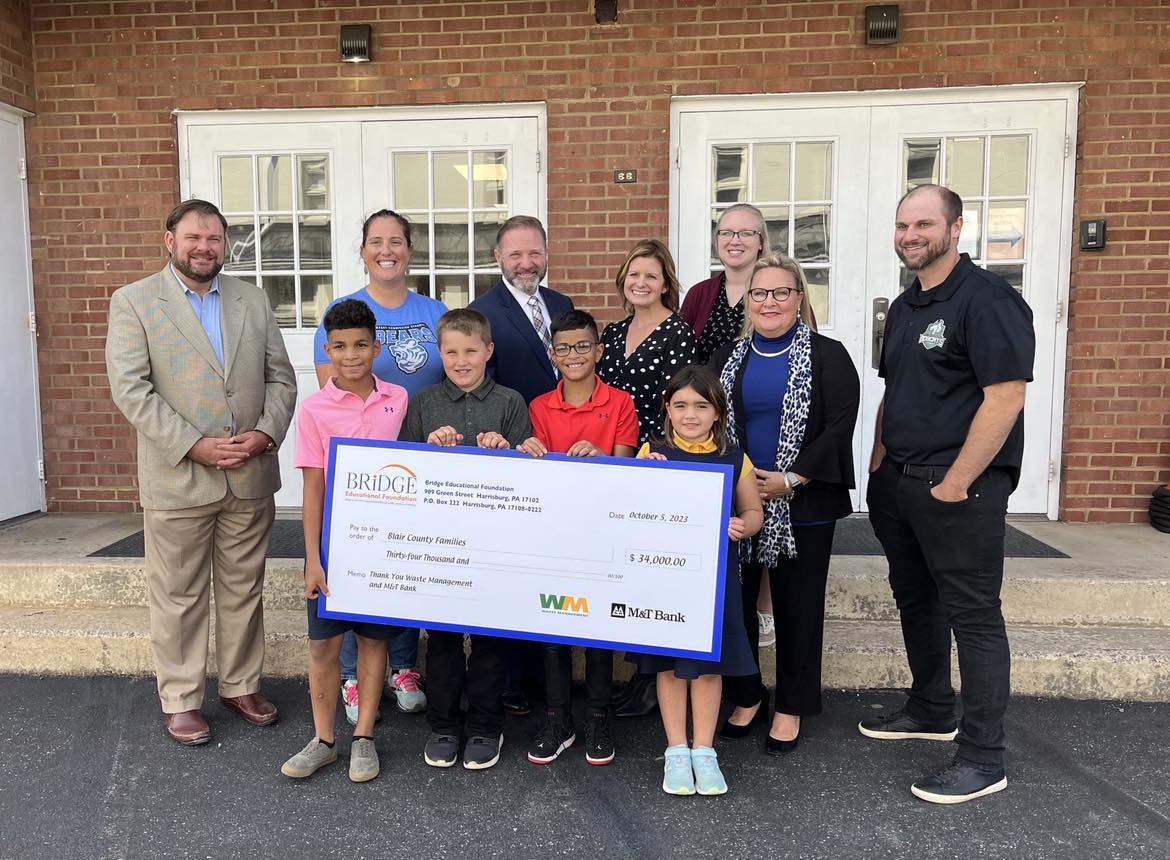 Derry Township Supervisors, John Sipe far left and Don Warntz far right receive a check for $50,000 from T. Mobile Officials for the T. Mobile Hometown Grant for upgrades to Kish Park located in Derry Township, Mifflin County. I was pleased to support their application for this grant which will assist with Phase 1 of their Master Plan.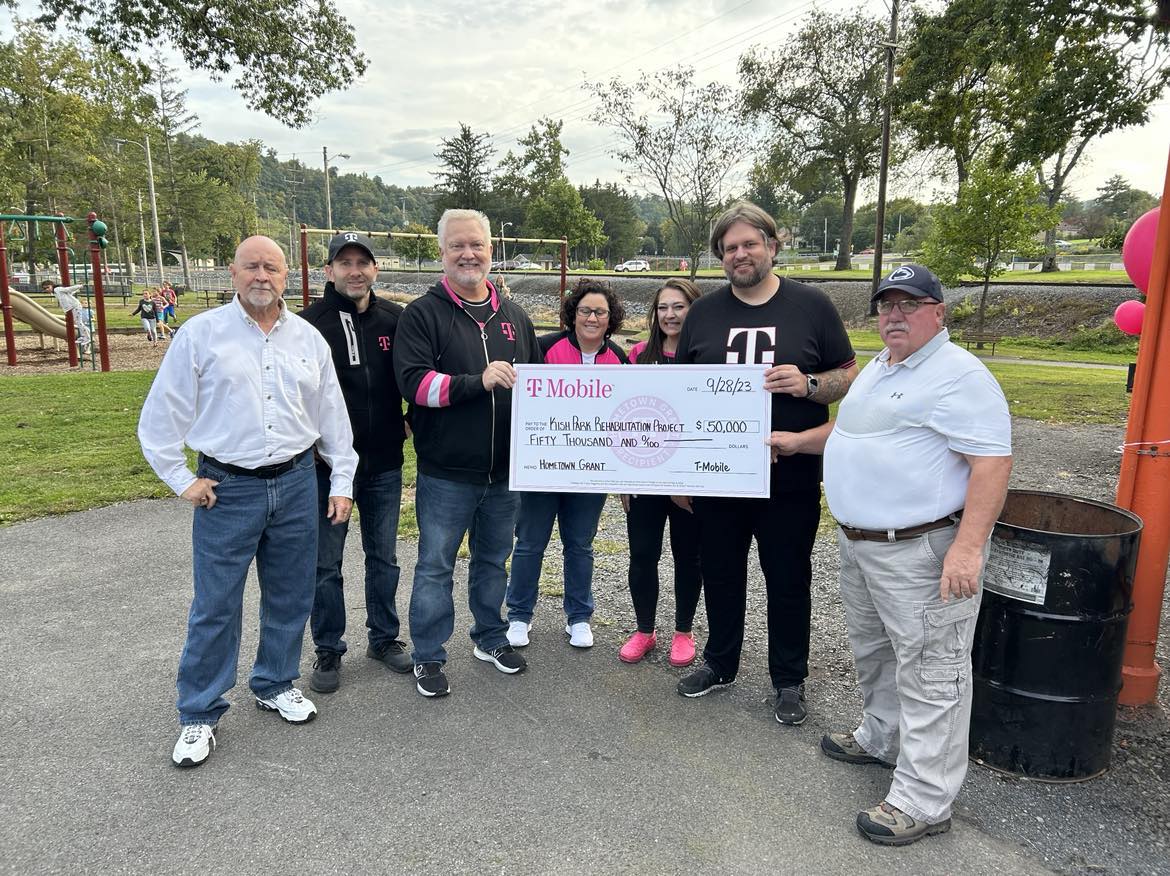 In conjunction with suicide prevention month, a press conference was held on September 27, 2023, to announce the availability of a new, free app to help first responders and county social workers quickly determine the risk level for suicide using the renowned Columbia Protocol. The Columbia Lighthouse Project's Suicide Prevention App provides a list of questions to determine whether there is an urgent need for help and recommends an appropriate level of mental health support. App users are also offered contact information for crisis centers, which can be customized to include local contacts.
The concept for the app came from the former Blair County Social Services Director, James Hudack. With funding support from Blair County, the app was developed by PS Solutions in Altoona. Blair County was the first to develop an app using the Columbia-Suicide Severity Rating Scale (C-SSRS) and provide local contact information to nearby crisis centers.
This user-friendly app is now available to the public and is operational on both Android and Apple devices. It is hopeful that it will save lives and serve as a useful tool in the ongoing efforts to address this important public health issue.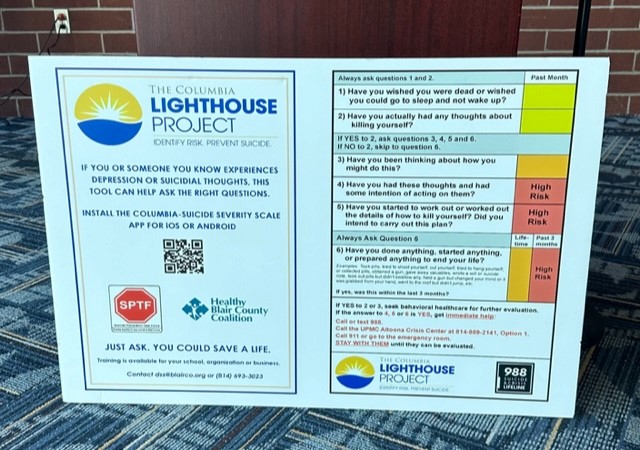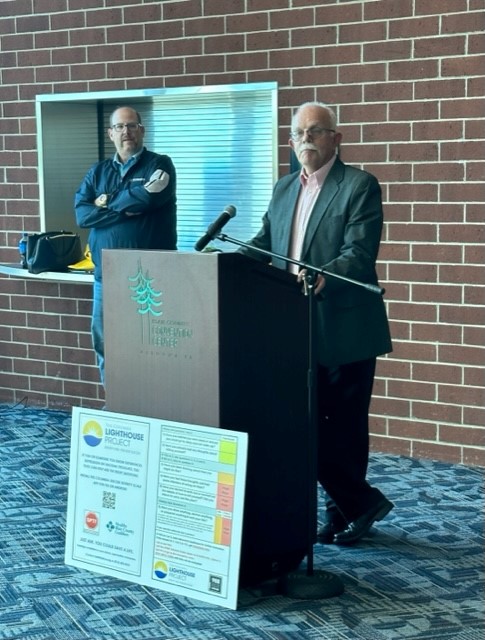 I proudly supported the recent annual NRA banquet in Blair County. Defending the Second Amendment will always be a priority for me!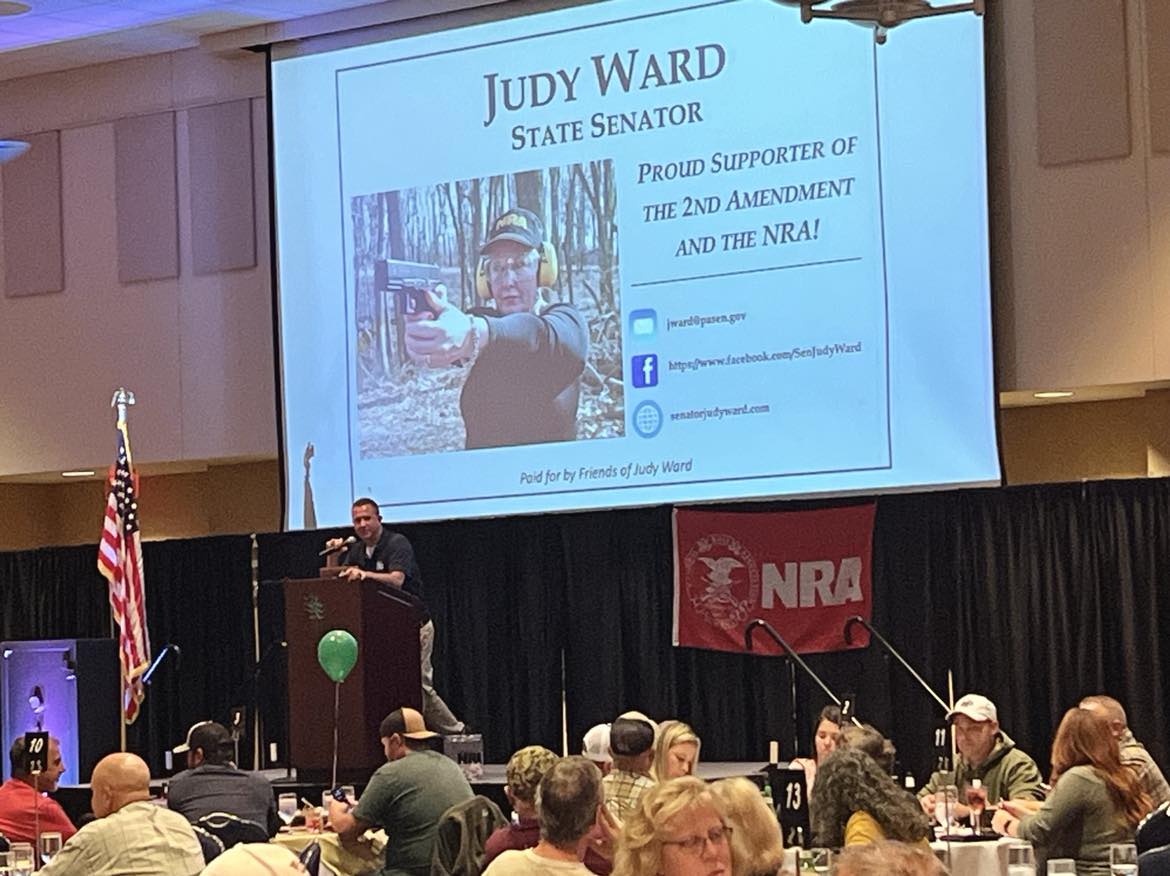 Adam Kaack, Director of HR at Altoona Area School District, stopped in to meet with me during the PA Association of School Business Officials advocacy day in Harrisburg. It was a pleasure hearing from him about the issues important to the Altoona Area School District and answering his questions about the Senate's priorities this session.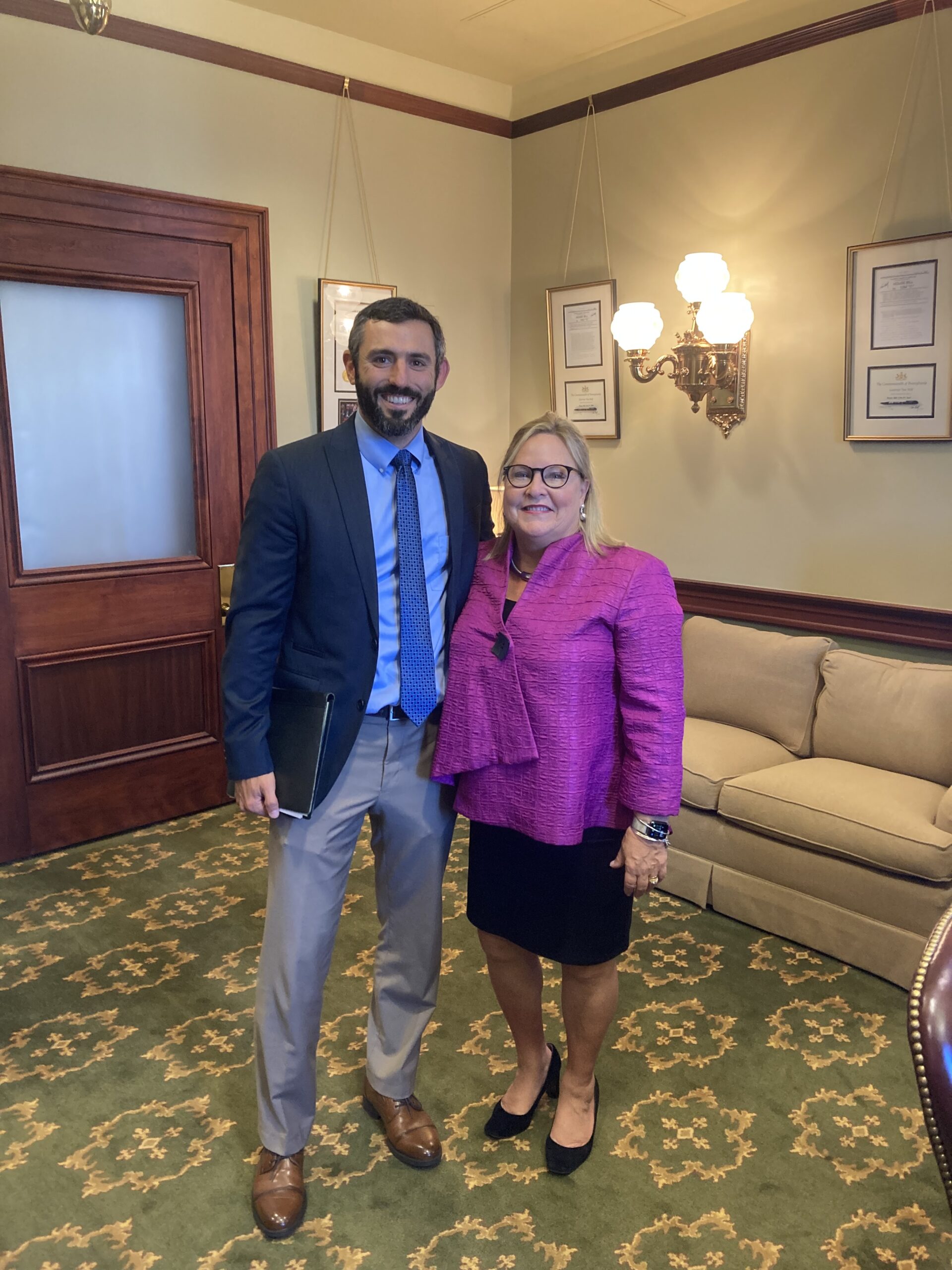 Paul Detwiler, President and CEO of New Enterprise Stone & Lime, hosted me for a tour of the Roaring Spring quarry this week. I am amazed at the vast amount of resources that are available to improve and maintain the state's infrastructure.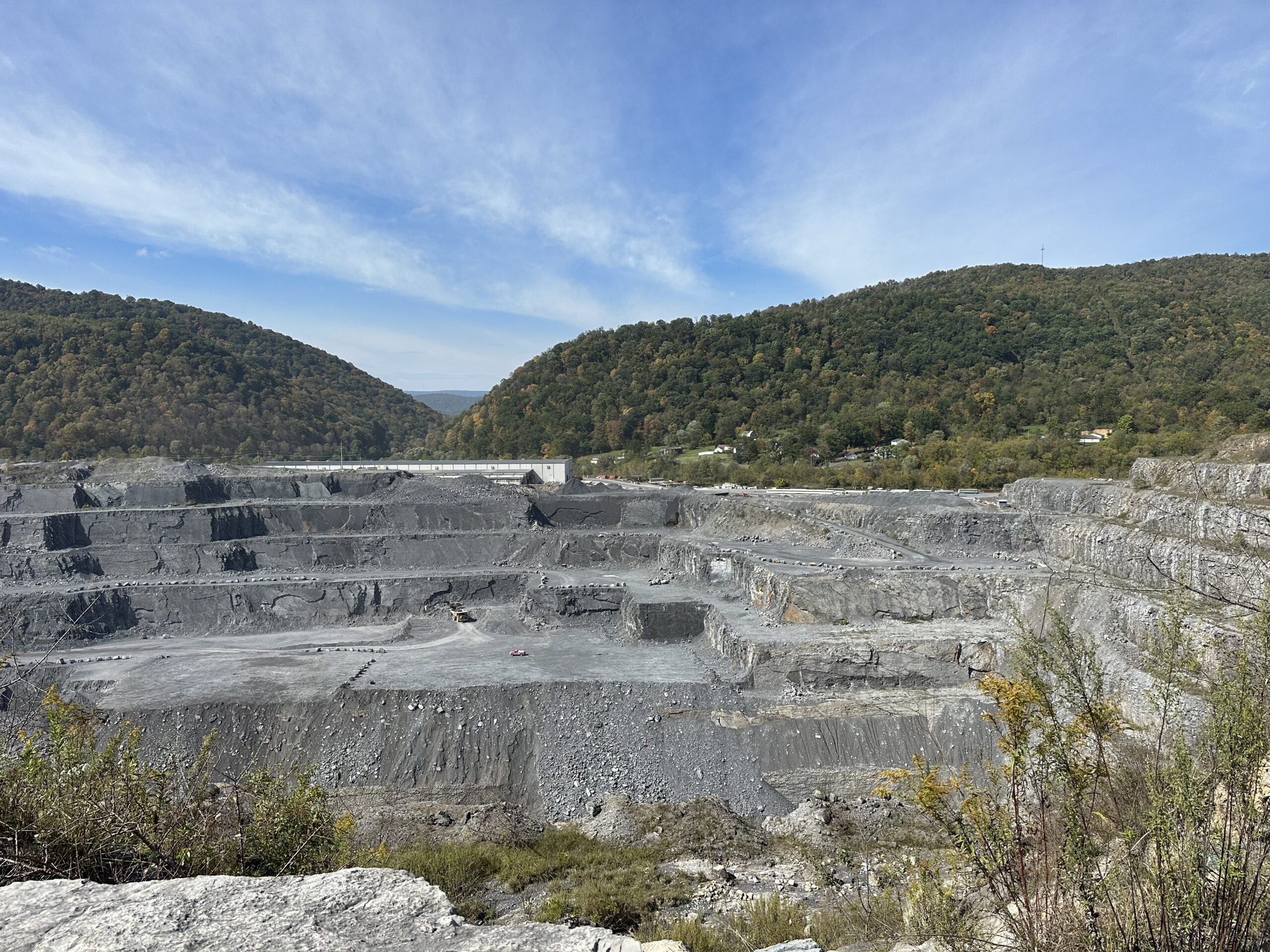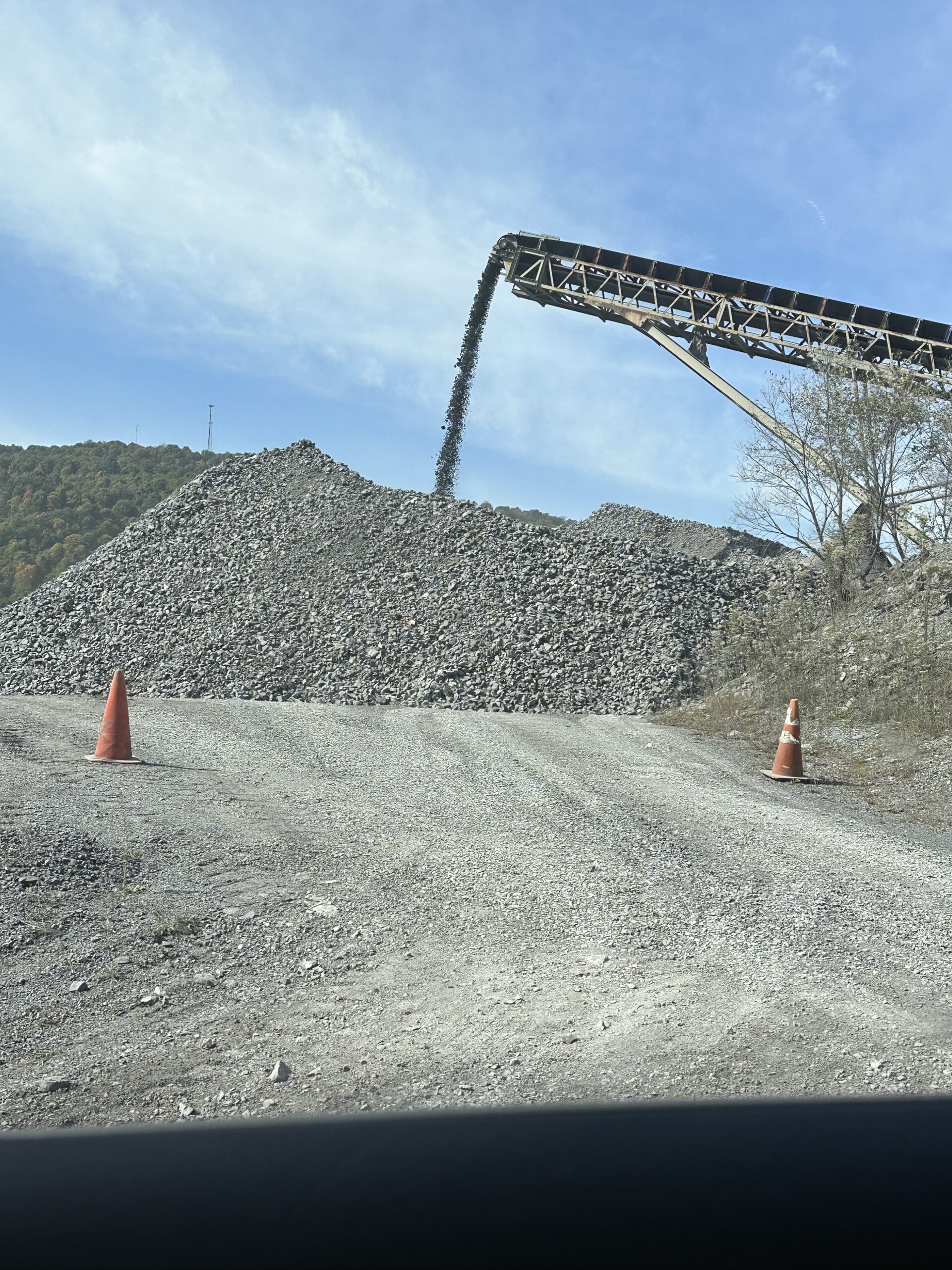 On September 29th the Juniata River Valley celebrated Goose Day with a drone light show in Lewistown.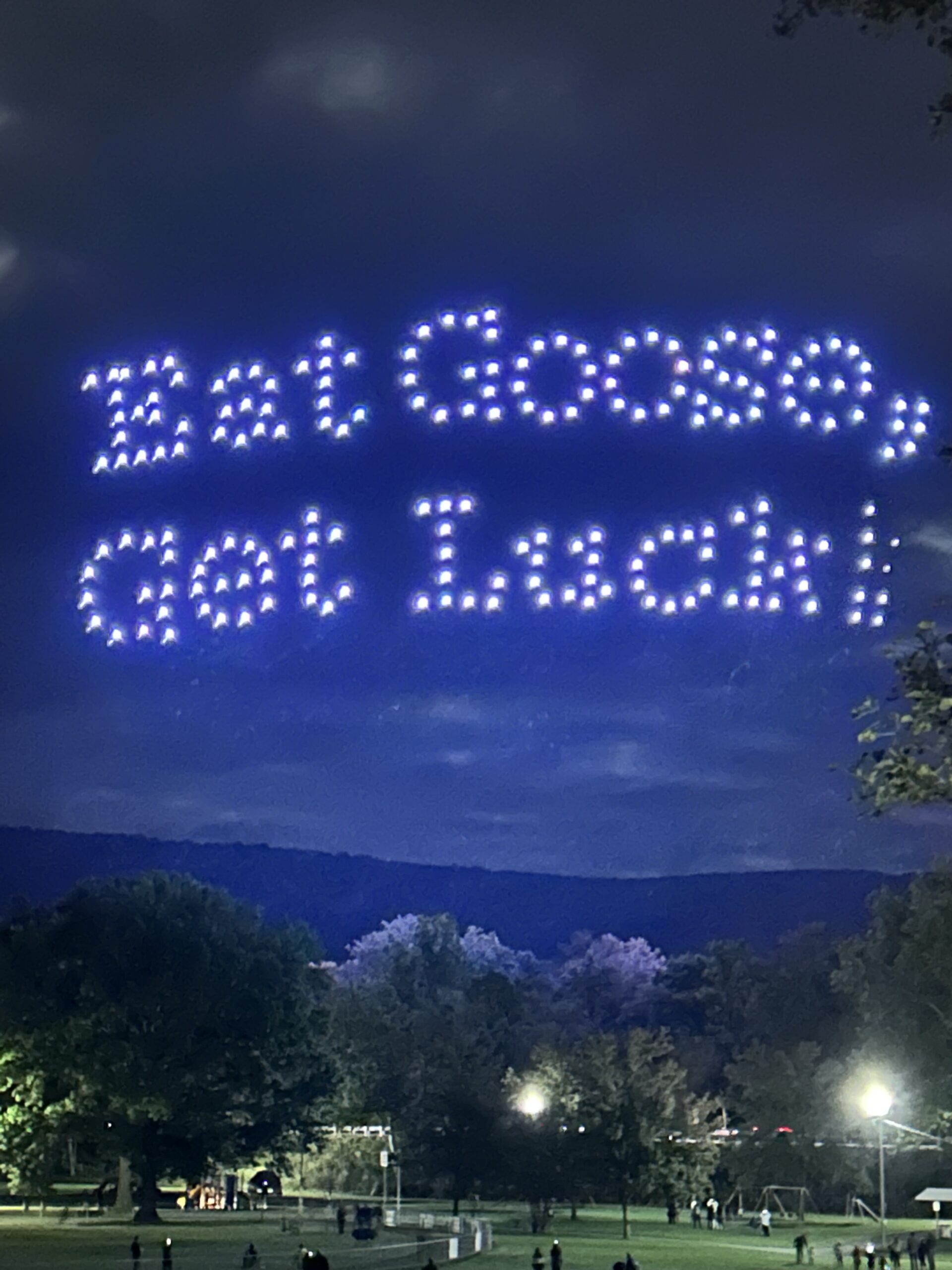 If you are not already subscribed to this newsletter please sign up here.