In this Update:
Small Games of Chance Workshop
Do You Have a Hard-To-Read PA License Plate?
Governor's Decision to Implement Automatic Voter Registration
Faith-Based Security & Resilience Learning Series
Senate Votes to Streamline and Increase School Safety Measures
PA Voters Get Greater Say with Senate Bill
Tax Seminars Held Virtually and Across PA
Grants Available to Increase Economic Benefits Boaters Offer PA Communities
Yom Kippur Begins Sunday
30th Happenings
---
Small Games of Chance Workshop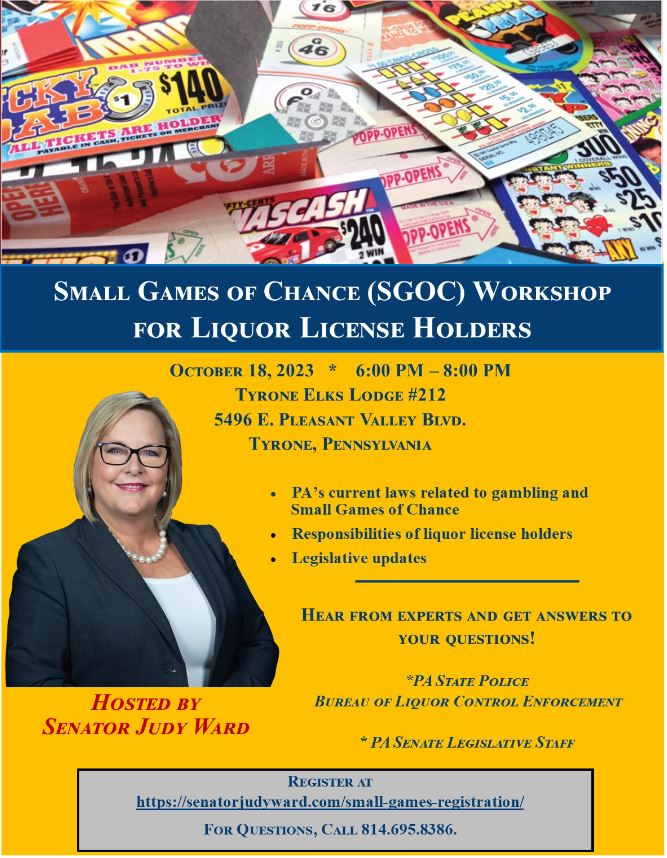 Do You Have a Hard-To-Read PA License Plate?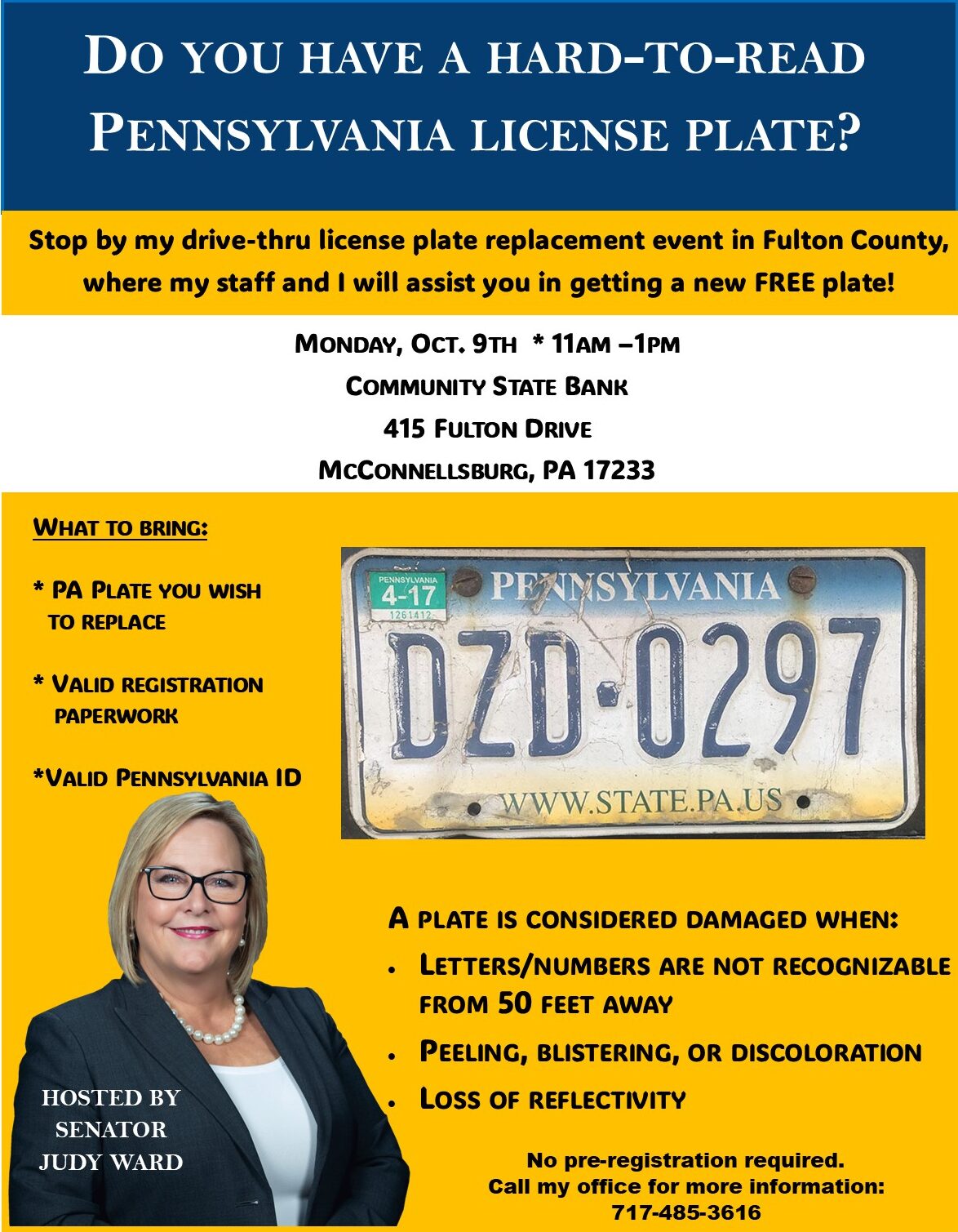 Governor's Decision to Implement Automatic Voter Registration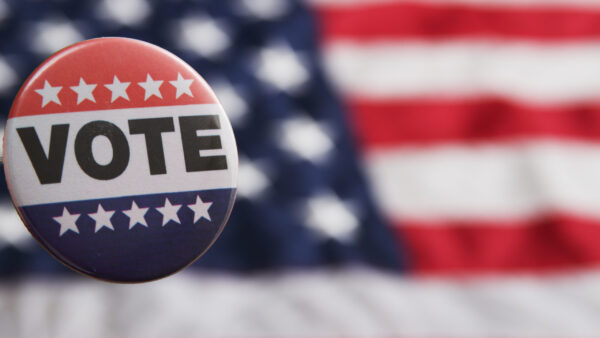 The Shapiro administration began implementing automatic voter registration for Pennsylvania residents obtaining driver's licenses or photo ID cards from PennDOT. This is incredibly concerning and was done unilaterally without the consent or input from the people's elected representatives. Rather than working with my Senate colleagues and me to strengthen our voting systems and make our elections trustworthy and secure, the governor has single-handedly instituted a policy that only moves us further from that goal. Automatic voter registration is undoubtedly a step in the wrong direction, and I urge the administration to come to the table to work with us on meaningful election integrity measures.
Faith-Based Security & Resilience Learning Series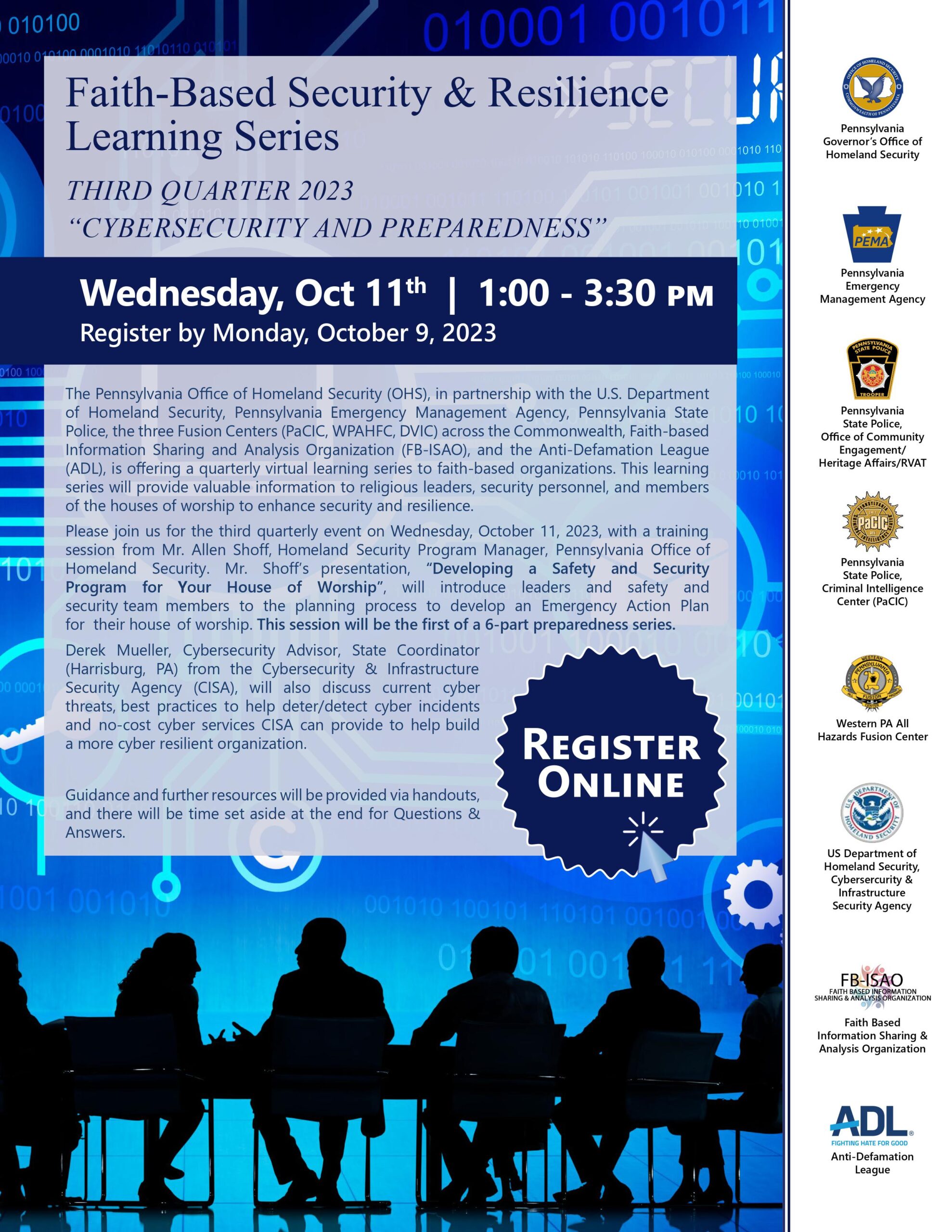 Senate Votes to Streamline and Increase School Safety Measures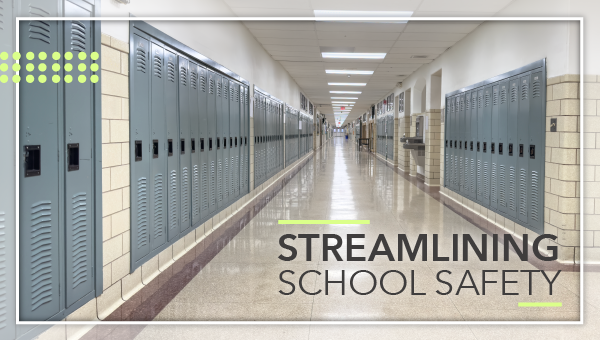 This week, the Senate passed House Bill 27 to more effectively keep Pennsylvania children safe at school by streamlining and increasing school safety measures.
House Bill 27 would consolidate school safety programs and operations under the Pennsylvania Commission on Crime and Delinquency (PCCD) and create a new Executive Committee under PCCD to review school safety issues and to identify current and emerging trends.
The bill would also ensure schools and counties can develop best practices for emergency response by developing a safe schools collaborative, release $100 million that was included in the 2023-24 state budget for K-12 mental health programs and provide greater flexibility for school districts experiencing shortages of substitute teachers. Read More
PA Voters Get Greater Say with Senate Bill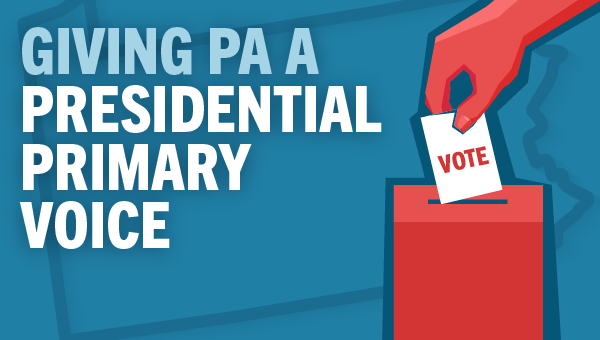 The Senate passed a bill that would give Pennsylvania voters a significant say in presidential elections by moving up the primary election date.
In many presidential elections, the outcome is largely decided before Pennsylvania voters have a chance to cast a ballot. Moving up the spring election date gives voters in the fifth-largest state a better chance of weighing in on the presidential primary.
Currently, the primary takes place on the fourth Tuesday of April. Senate Bill 224 would move the primary to the third Tuesday in March, making the next presidential primary election date March 19, 2024. The change would also prevent a conflict with Passover, during which observant Jewish Pennsylvanians are prohibited from writing, driving or using electricity.
Tax Seminars Held Virtually and Across PA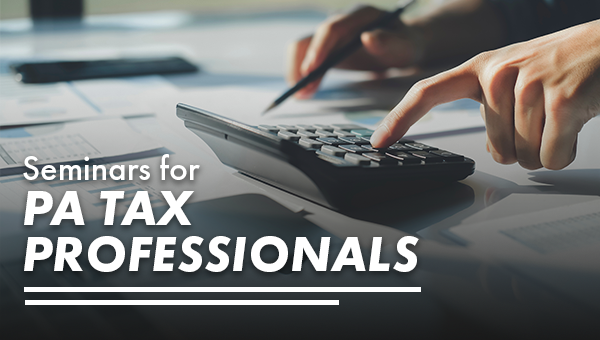 Tax professionals can learn about changes to state tax laws and policies during one-day seminars offered by the Pennsylvania Department of Revenue held across the state and virtually.
The tax seminars will educate tax professionals on Personal Income Tax, sales tax corporate taxes, compliance initiatives and using the department's website to establish tax accounts for new businesses, file tax returns and pay state taxes.
Find a local or virtual seminar here.
Grants Available to Increase Economic Benefits Boaters Offer PA Communities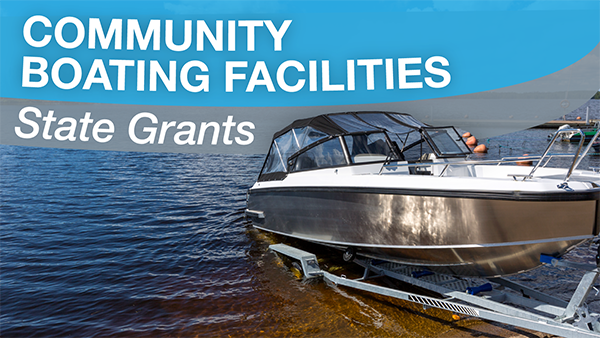 Communities can apply now for grants to enhance the economic and social benefits of providing convenient boating access along their waterways. Townships, boroughs, municipal and county governments, and nonprofit groups may apply. Private businesses and service clubs are not eligible.
Applicants can seek grants for site acquisition, development, expansion, prevention of the spread of aquatic invasive species and rehabilitation of recreational boat access facilities. Eligible construction projects may include boat ramps, courtesy floats, restrooms, access roads, parking areas and signs. Funds may also be used to make facilities ADA compliant.
While the Pennsylvania Fish and Boat Commission will accept applications from anywhere in the commonwealth, special consideration will be given to projects that provide public boating access in the Delaware River watershed. Learn more or apply online by Dec. 30.
Yom Kippur Begins Sunday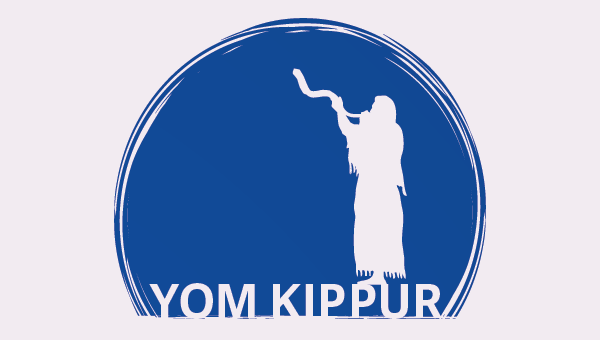 Yom Kippur – the holiest day on the Jewish calendar – begins at nightfall on Sunday, Sept. 24. The Day of Atonement, which ends the following day at nightfall, is spent fasting, praying and seeking forgiveness.
I wish everyone who observes this important holiday a meaningful Yom Kippur. May you be sealed in the Book of Life.
30th Happenings
It was an honor to attend Mount Zion Missionary Baptist Church's 150th Anniversary event. Pictured with me is Reverend Keith Moore accepting a Senate citation for this momentous occasion.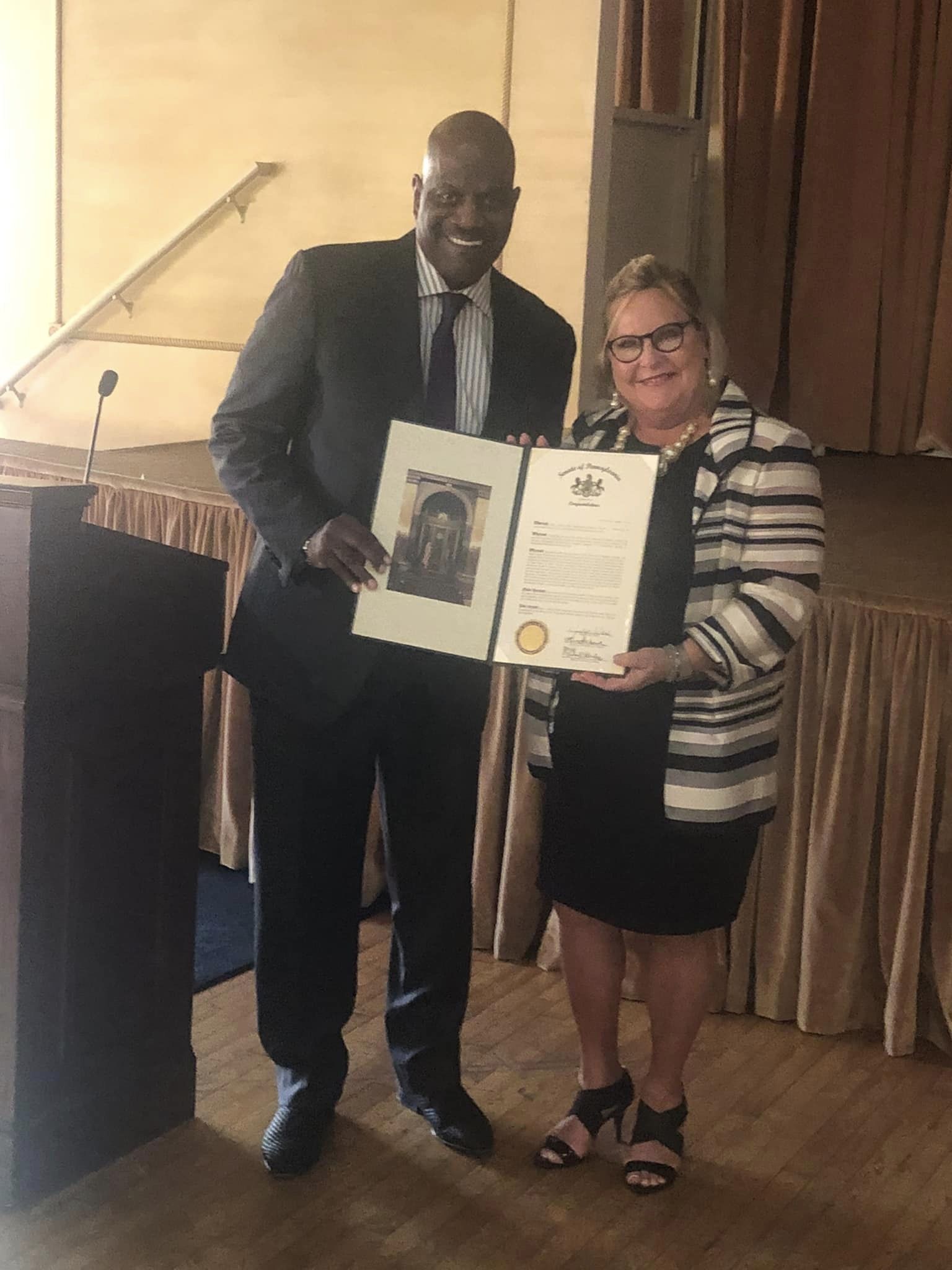 The Huntingdon County Farm Bureau held their annual meeting this week. Pictured is Huntingdon County Dairy Princess, Abby Corbin, addressing the audience with an update on her activities in her role as princess.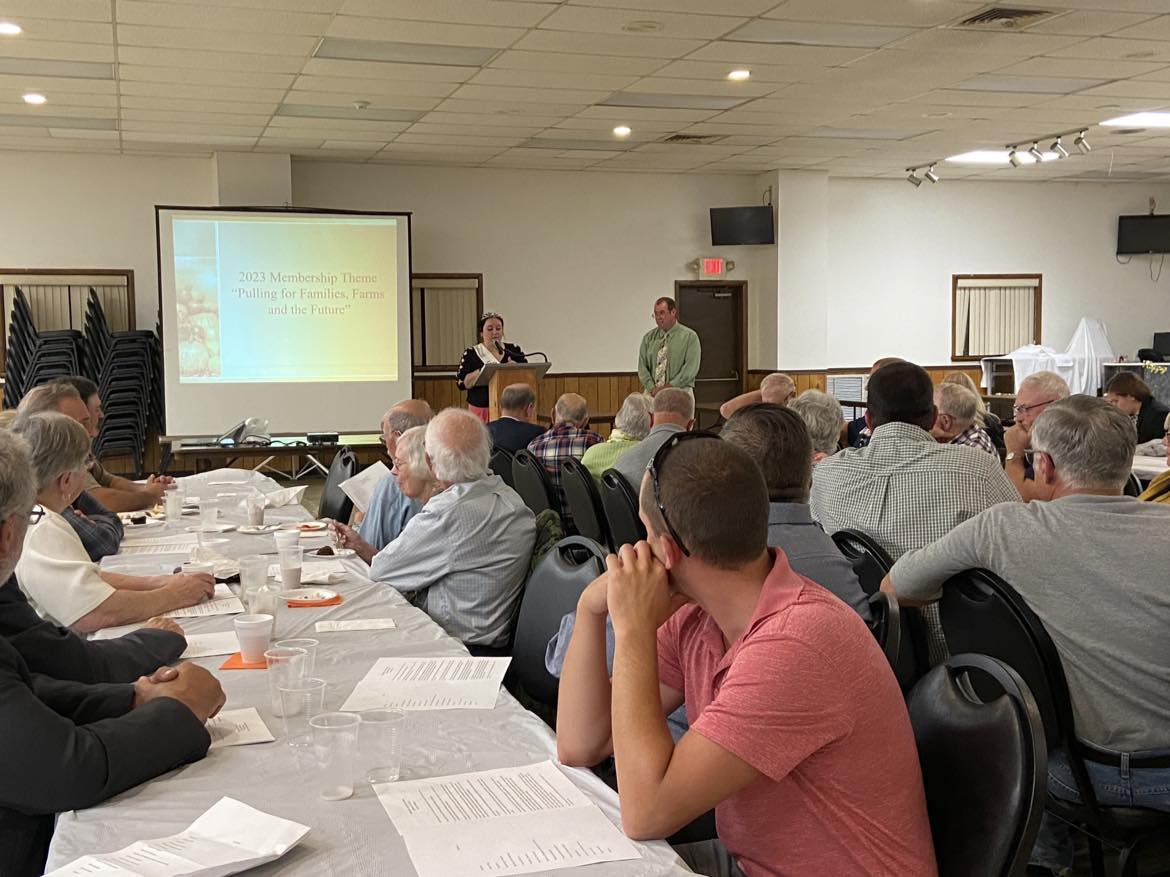 Congratulations to new Blair County Chamber of Commerce members, Coffee on 3rd, located in Duncansville.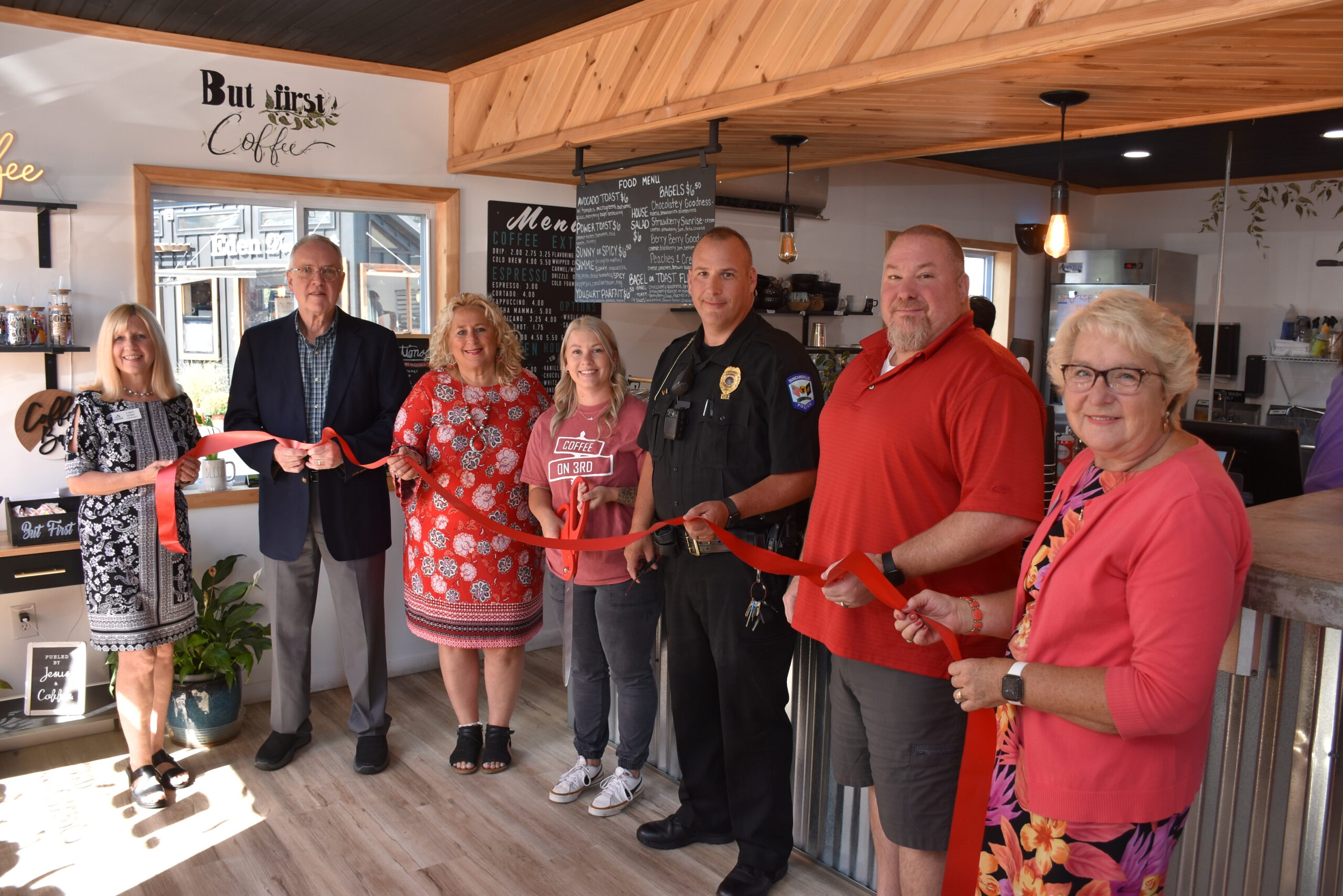 This week the PA Senate honored the 150th anniversary of the PA State Grange. Art and Dina Zug were special guests from Juniata County for their efforts in the PA State Grange. In 2022 Dina was nominated for the Pennsylvania State Granger of the Year Award and they both continue to advocate for the agriculture community.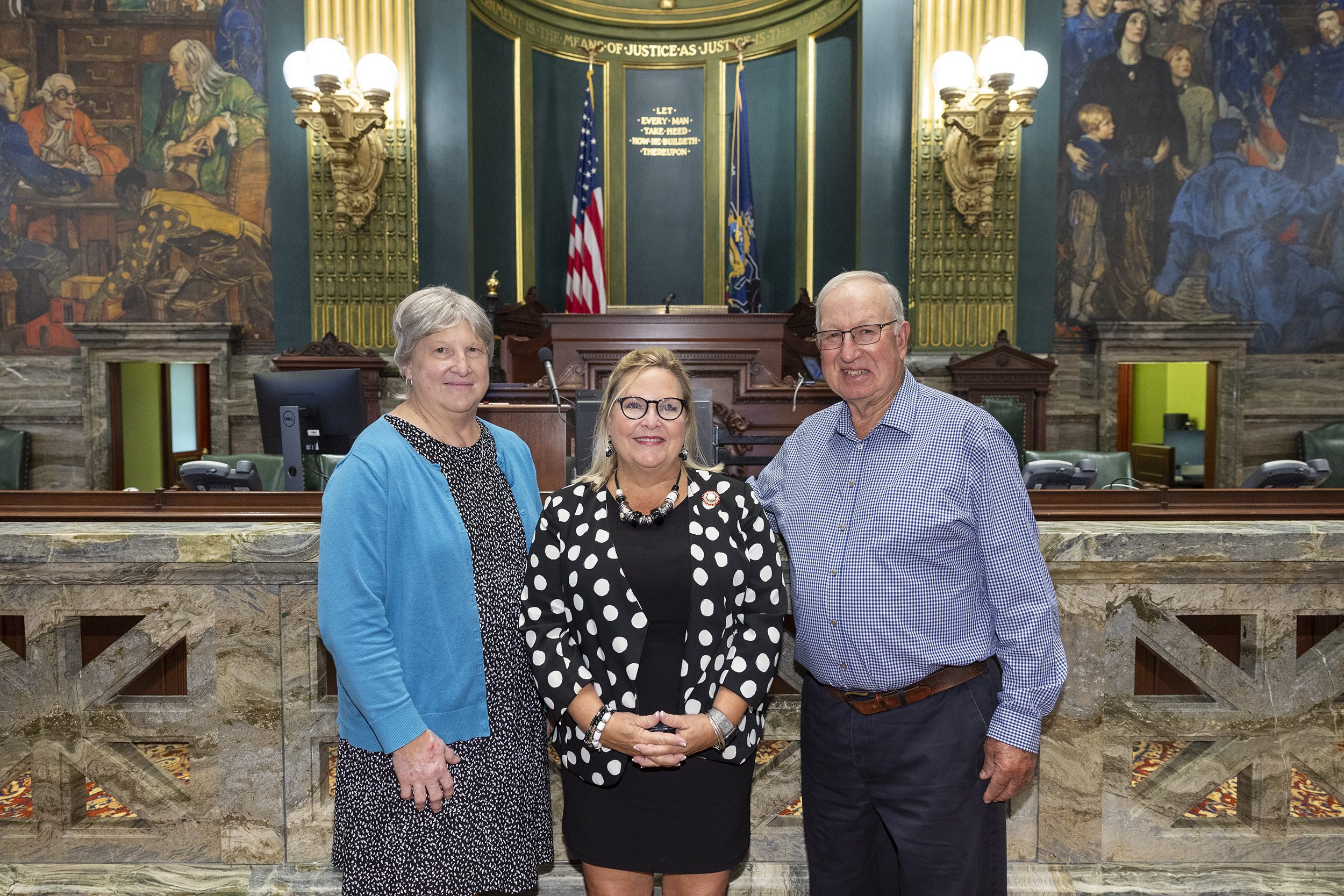 Dave Camisa, currently of Huntingdon County, visited the PA Senate this week. Dave lived in New York City and was a member of the NYPD auxiliary program for the 109th Precinct. Dave was one of the many brave men and women who helped care for those on September 11th, 2001. Thank you to Dave and all of those who serve our nation.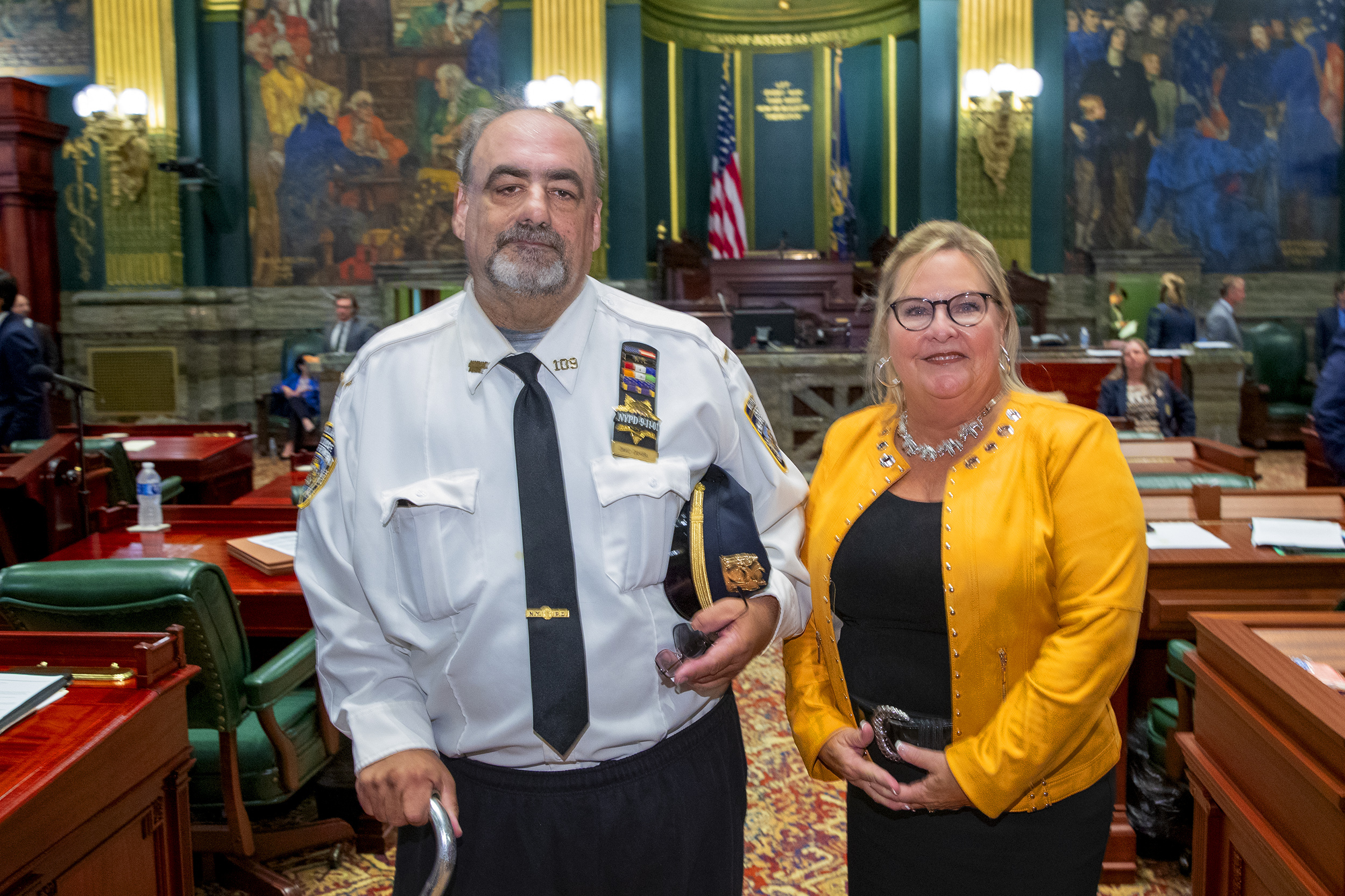 Students from Great Commission School in Blair County were in attendance for session and to tour the Capitol. It is always special when school groups get to enjoy the beauty of our Commonwealth's Capitol Building.
Jane Sheffield, of Blair County, visited Harrisburg as the treasurer and executive board member for the 9/11 Trail Alliance. The 9/11 Trail Alliance seek to develop a trail of remembrance to honor those who lost their lives on September 11th, 2001. This trail would span more than 1,300 miles and connect the New York City National September 11th Memorial and Museum, the Flight 93 National Memorial, and the National 9/11 Pentagon Memorial. Pictured with me is Jeff McCauley, 9/11 Trail Alliance President, and Jane Sheffield.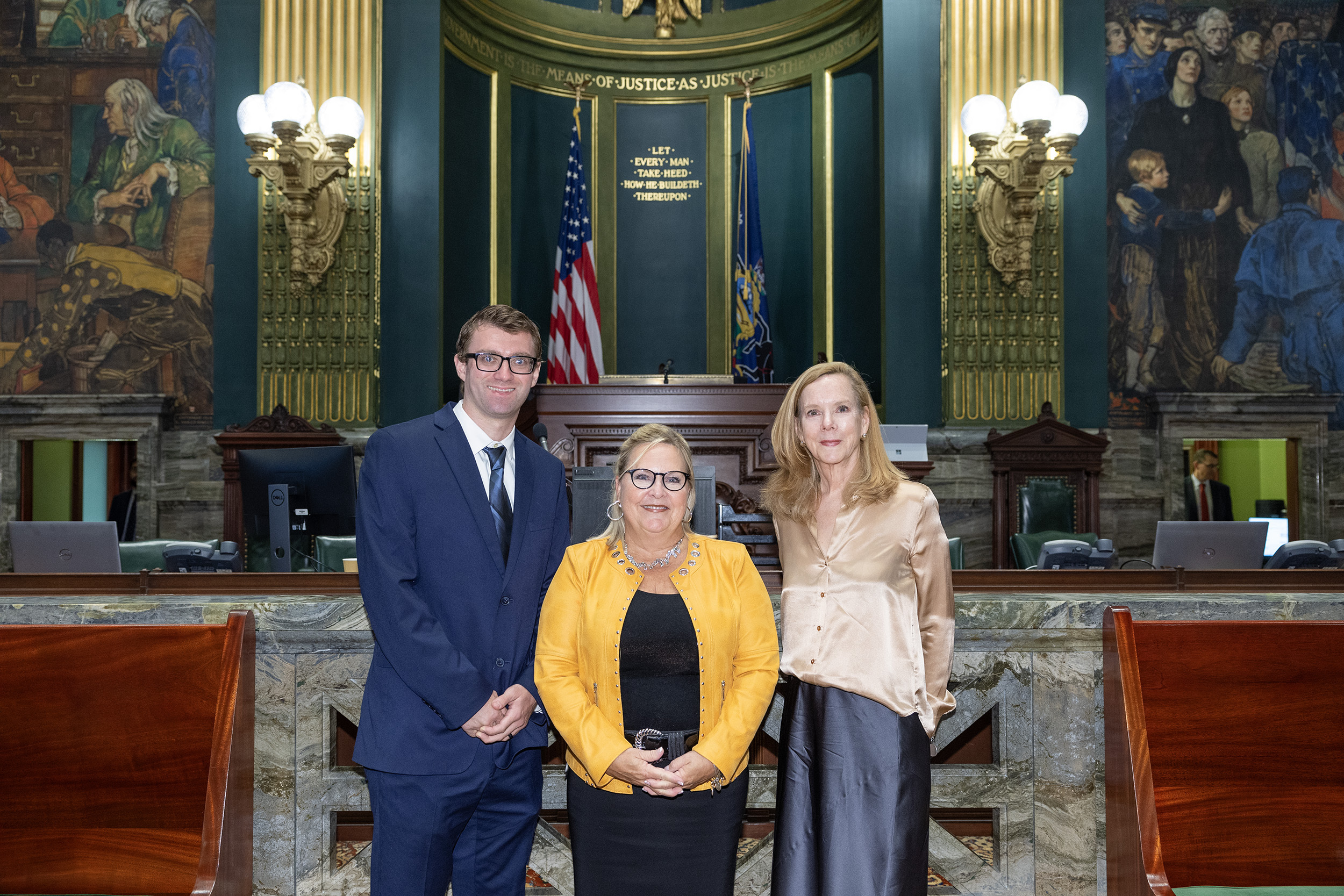 The PA Senate welcomed Jessica Lynch this week. Jessica was deployed to Iraq in 2003 and shortly after being deployed her unit was ambushed. Jessica was taken as a Prisoner of War until being rescued. Thank you for your service, Jessica.