In this Update:
Do You Have a Hard-To-Read PA License Plate?
Stronger Rainy Day Fund Improves PA's Financial Position
Revenue Collections Below Monthly Estimate
Preparing for Election Day
Free Support Available to Military Members
Fire, Ambulance Companies: Apply Now for State Grants
PHEAA Fall Seminars
Upcoming FEMA and FCC Emergency Alert Test
Constitution Week
Out and About in the 30th
---
Do You Have a Hard-To-Read PA License Plate?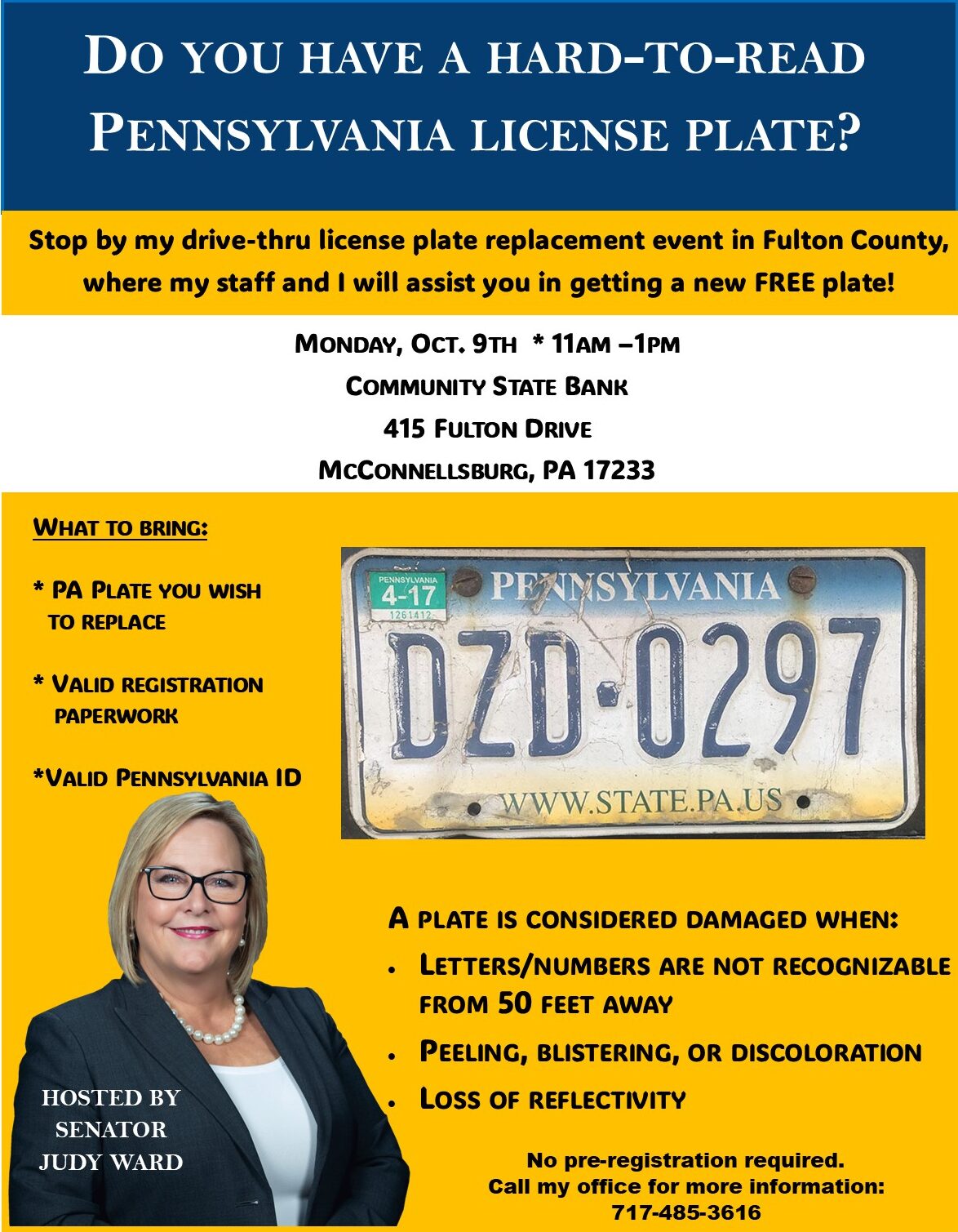 Stronger Rainy Day Fund Improves PA's Financial Position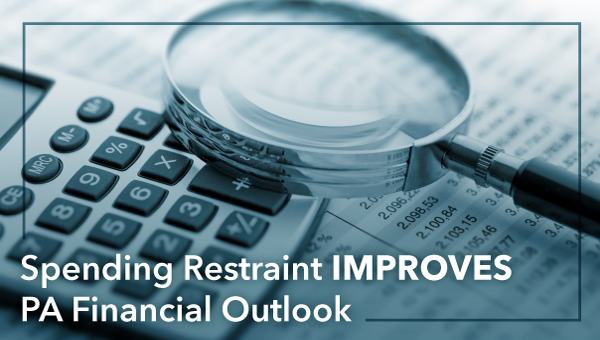 Moody's Investor Services has affirmed Pennsylvania's current bond rating and revised the state's financial outlook from stable to positive.
As part of its decision to upgrade the commonwealth's status, Moody's commended the amount of money in the state's Rainy Day Fund. Bolstering our financial safety net has been a top priority in the past three years, and it is encouraging to see those efforts translate to real results.
Because of hard decisions made by Senate Republicans to resist the urge to spend billions and instead embrace smarter budgeting approaches, Pennsylvania's financial position has improved.
Revenue Collections Below Monthly Estimate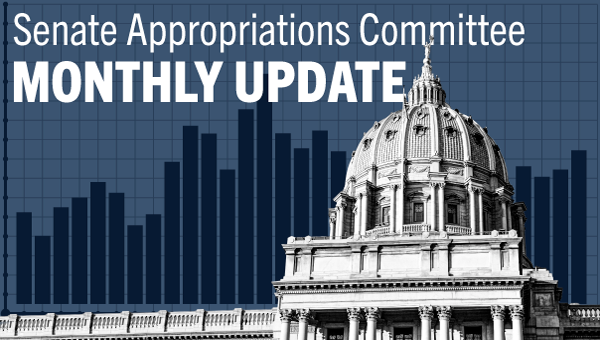 Each month, the Senate Appropriations Committee prepares an update about the state's financial health. The most recent report shows that General Fund revenue collections of $2.9 billion in August were below the monthly estimate by $27.1 million, or 0.9%.
The full update, including the monthly revenue report, is available here.
Preparing for Election Day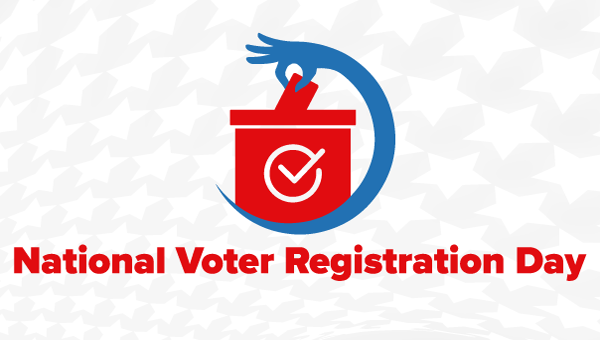 In honor of National Voter Registration Day on Tuesday, it's a great time to prepare for Election Day on Nov. 7. The deadline to register to vote is Oct. 23. If you've moved, you can also double check that you're registered to vote at your current address.
Anyone who wishes to vote by mail must apply by Oct. 31. You have to be a registered voter to submit an application.
If you are looking for a way to help your community, learn more about becoming a poll worker here. Thousands of Pennsylvanians are necessary to run elections, and poll workers are needed in all 67 counties.
Free Support Available to Military Members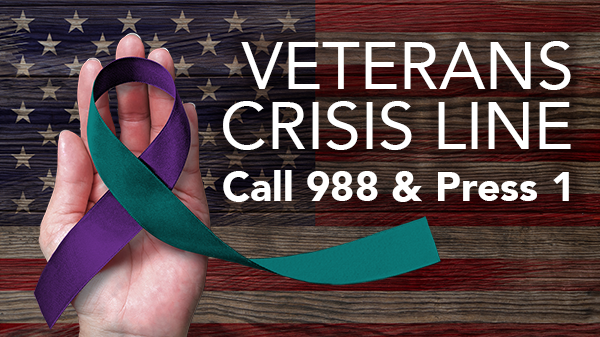 As a reminder for Suicide Prevention Month, veterans in crisis can call the toll-free Veterans Crisis Line. It serves veterans, service members, National Guard and Reserve members, and those who support them.
A caring, qualified responder is available to provide confidential support and connect callers with resources 24/7, 365 days a year.
Call 988 and then press 1 or chat online.
Fire, Ambulance Companies: Apply Now for State Grants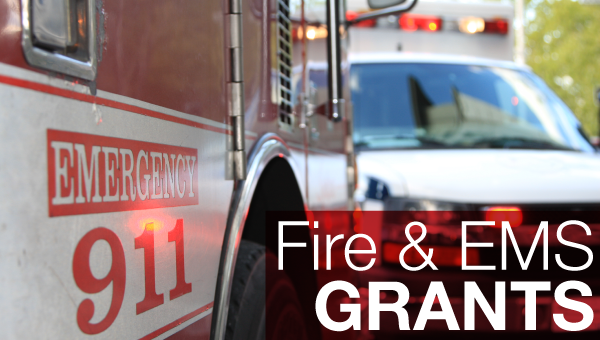 Fire companies and ambulance services throughout Pennsylvania are encouraged to submit an application for the 2023-24 Fire Company and Emergency Medical Services Grant Program.
Grants may be used for construction or renovation of a unit's station, the purchase or repair of equipment, training or debt reduction. The maximum grant amount is $20,000 for fire companies and $15,000 for volunteer ambulance services – increased this year because of legislation supported by Senate Republicans.
Find more information and apply online here by Oct. 20 at 4 p.m.
PHEAA Fall Webinars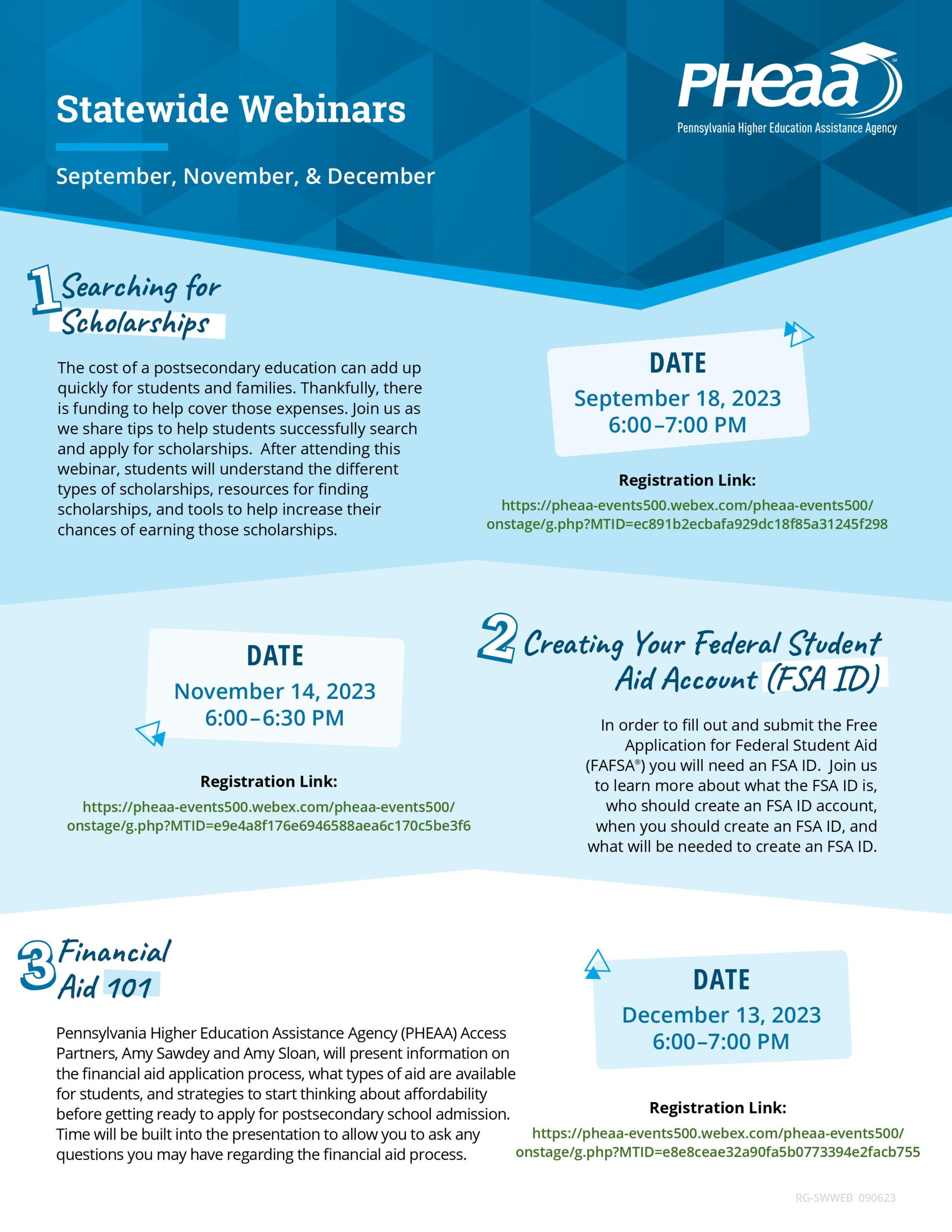 Upcoming FEMA and FCC Emergency Alert Test

The Federal Emergency Management Agency (FEMA), in coordination with the Federal Communications Commission (FCC), will conduct a nationwide test of the Emergency Alert System (EAS) and Wireless Emergency Alerts (WEA) this fall. The national test will consist of two portions, testing WEA and EAS capabilities. Both tests are scheduled to begin at approximately 2:20 p.m. ET on Wednesday, Oct. 4. The WEA portion of the test will be directed to all consumer cell phones. The test message will display in either English or in Spanish, depending on the language settings of the wireless handset. The EAS portion of the test will be sent to radios and televisions. The purpose of the Oct. 4 test is to ensure that the systems continue to be effective means of warning the public about emergencies, particularly those on the national level. In case the Oct. 4 test is postponed due to widespread severe weather or other significant events, the back-up testing date is Oct. 11.
Constitution Week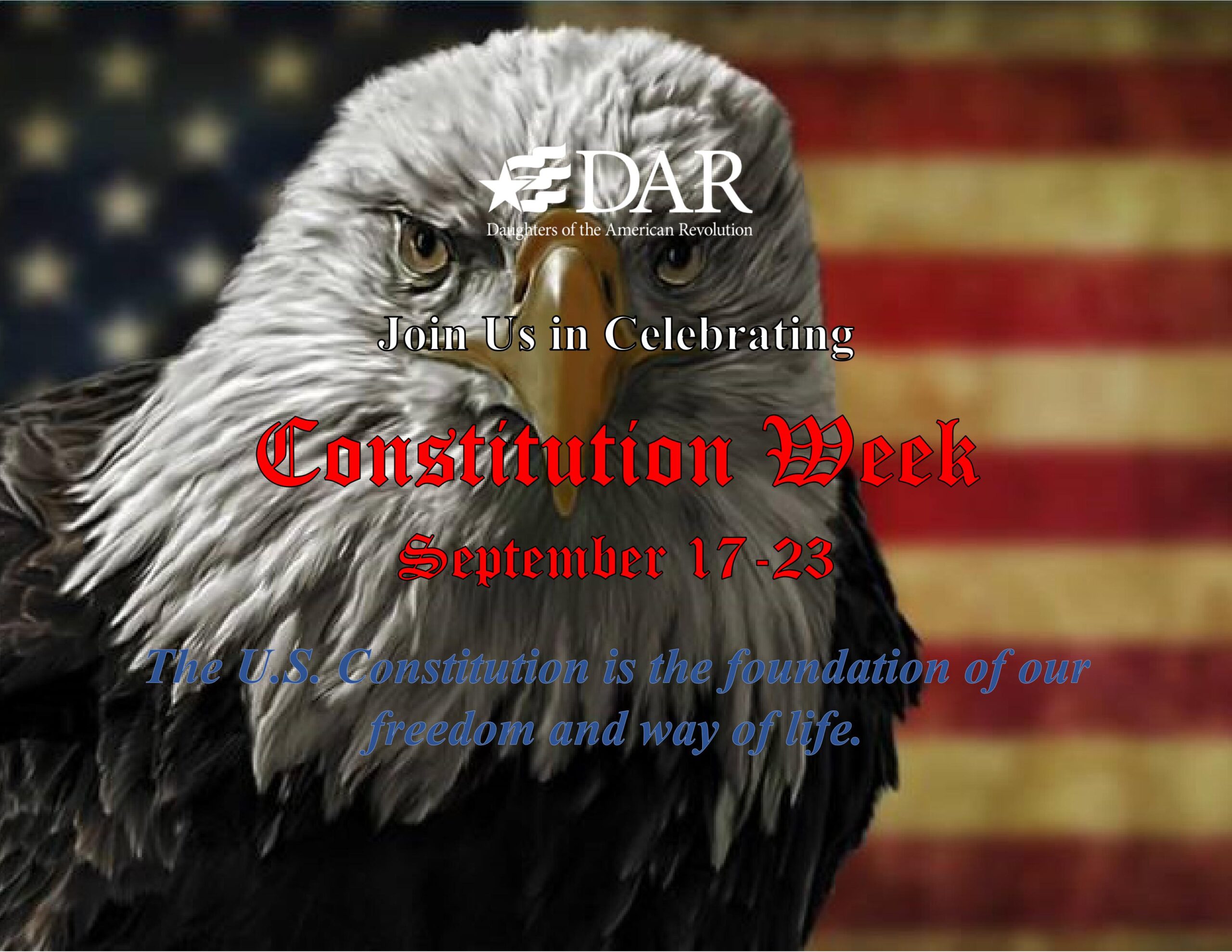 Constitution Week is the commemoration of America's most important document. It is celebrated annually during the week of September 17-23.
The United States Constitution stands as a testament to the tenacity of Americans throughout history to maintain their liberties, freedoms and inalienable rights.
This celebration of the Constitution was started by the Daughters of the American Revolution.
The aims of the Constitution Week celebration are to:
★ Emphasize citizens' responsibilities for protecting and defending the Constitution.
★ Inform people that the Constitution is the basis for America's great heritage and the foundation for our way of life.
★ Encourage the study of the historical events which led to the framing of the Constitution in September 1787.
Constitution Week is a great time to learn more about this important document and celebrate the freedoms it gave us.
Please offer prayers for our country and for those who protect us.
Out and About in the 30th
I was happy to participate in a ribbon cutting event for the new amphitheater at Valley View County Park in Altoona, Blair County. The Blair County Commissioners hosted this ceremony to unveil the new facility which replaced the existing performance deck with a three-sided bandshell with new electrical service, lighting, and water. This project is a great example of government and private local businesses working together to create a wonderful asset for the community. Congratulations to the Blair County Recreation Board on the successful completion of this project!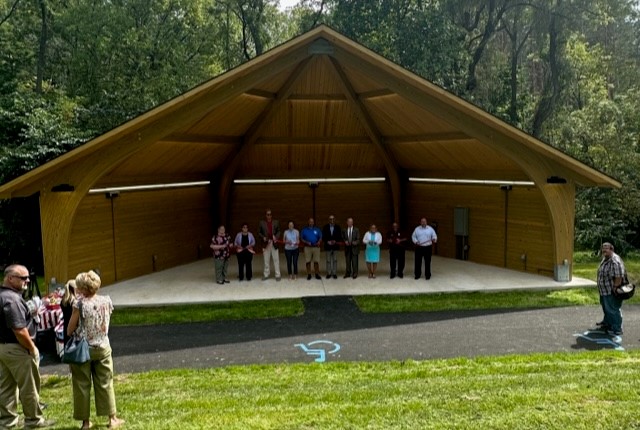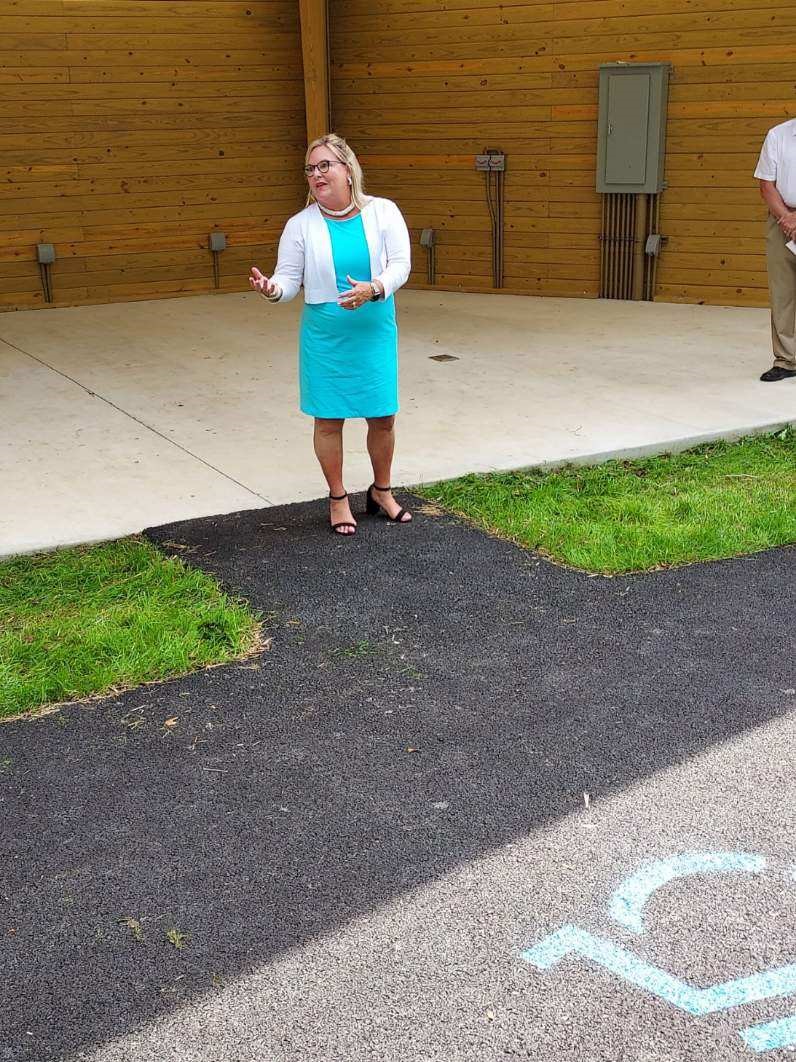 My staff attended a celebration event for The Old PA Pike (TOPP) Trail hosted by the Bedford Fulton Joint Recreation Authority (BFJRA) that included a crowd of state and local elected officials, representatives from multiple state agencies, including the PA Department of Conservation and Natural Resources (DCNR), PA Department of Community and Economic Development (DCED), PA Turnpike Commission, and PA Department of Transportation (PennDOT), as well as other project stakeholders. The announcement of federal and state funding to support the project was welcome news to those who have been working for many years to complete this unique trail that features an important part of PA's transportation history. Congratulations to the BFJRA and the partner organizations in Bedford and Fulton Counties dedicated to this wonderful outdoor recreation project!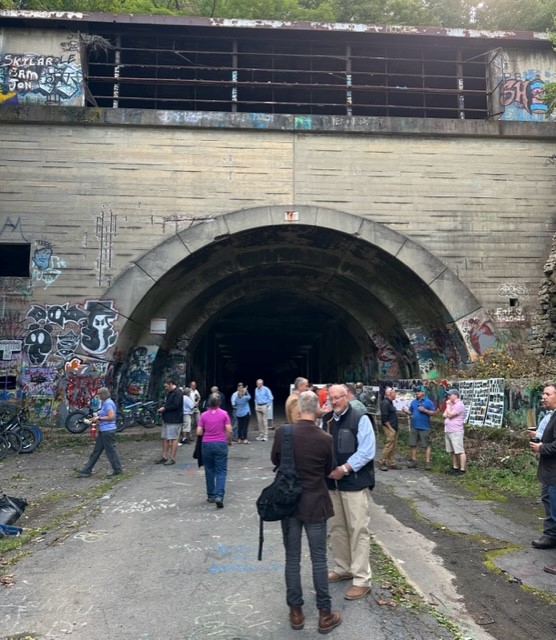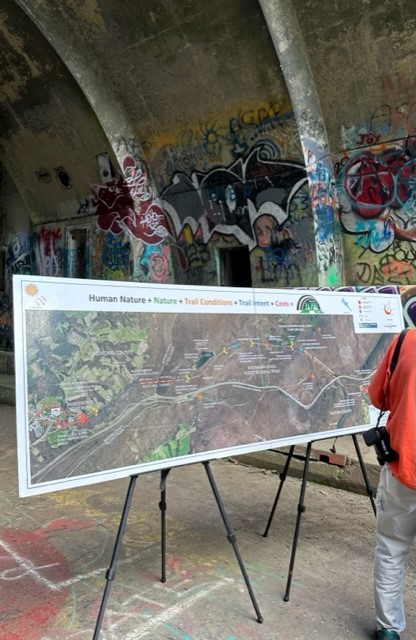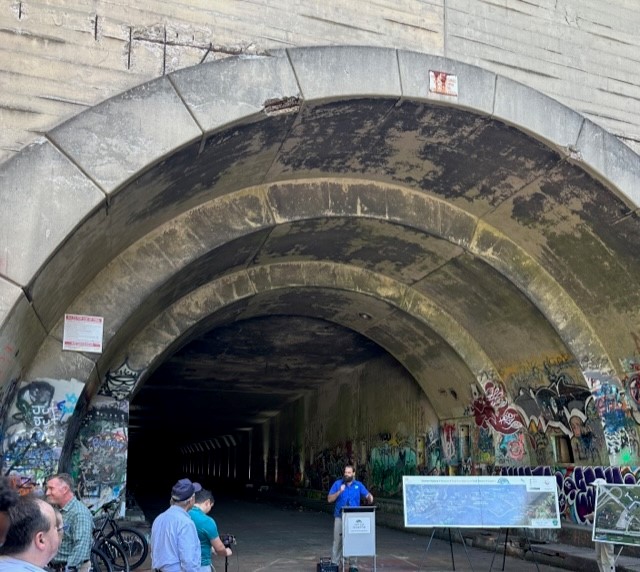 If you are not already subscribed to this newsletter please sign up here.