In this Update:
Subpoenas Coming After Senate Intergovernmental Operations Committee holds First Public Hearing of Election Investigation
9/11- 20 Years Later
U.S. Constitution Week
No Quick Solution for Governor's One-Size-Fits-All Mask Mandate
Streamlining Improvement of PA Neighborhoods
Filing Claims and Avoiding Scams After a Storm
Suicide Prevention: Help is Available
September is National Prostate Health Month
---
Subpoenas Coming After Senate Intergovernmental Operations Committee holds First Public Hearing of Election Investigation

The Senate Intergovernmental Operations Committee held the first public hearing of its investigation into the 2020 General Election and the 2021 Primary Election this week. Hearing Video & Testimony
Pennsylvania Department of State officials were invited to testify at the hearing regarding last-minute guidance provided to counties and its impact on the 2020 General Election. Department officials refused to attend.
Following the hearing, Senate leadership called for subpoenas to be issued as soon as next week to the Department of State for the information and testimony needed in order to conduct this forensic investigation. I continue to be in full support of issuing subpoenas so we can get to the bottom of this and restore confidence in our election process. As a member of the committee, I will vote for these subpoenas.
I am outraged by the Department of State's refusal to participate in the hearing. In the days and weeks leading up to the election, the Pennsylvania Department of State fundamentally and repeatedly altered the way Pennsylvania's elections were conducted. The state election laws specifically state – and the courts have upheld – that the time, place and manner of elections is the sole responsibility of the General Assembly, certainly not the responsibility of a hyper-partisan Department of State.
I want answers from the department to questions of how a responsibility that so clearly falls to the General Assembly reconciles with ever-changing guidance being issued by the Department before and after the November 2020 election. And I will vote for subpoenas to achieve this.
The panel heard from Stewart Ulsh, chairman of the Fulton County Board of Commissioners and Board of Elections, who described the confusing and sometimes contradictory guidance issued by the Department of State.
I did have the opportunity to question Commissioner Ulsh about calls he received from former Secretary of State Kathy Boockvar, who has since resigned her post in disgrace.
I found the personal phone calls from the then-secretary to the county highly unusual. I believe the secretary had concerns about what was happening in Fulton County. It is activities such as this and the numerous last-minute directives that created confusion and concerns about the election process.
That is why this committee needs to strongly pursue the answers to questions about this election. I have heard from many constituents wanting answers. It should be no problem to go over the process and to investigate these questions as I think it speaks to the very foundation of our democratic society.
The committee also received written testimony from County Commissioners Association of Pennsylvania Executive Director Lisa Schaefer, who testified that counties struggled to keep up with guidance issued by the Department of State and election-related lawsuits. CCAP recommended several reforms to prevent the confusion of the 2020 election from reoccurring.
The committee has created a webpage for Pennsylvania residents to submit testimony regarding problems they have experienced with the state's election system. Voters are encouraged to come forward if they have witnessed voter fraud or other election improprieties firsthand. State residents are urged to share their stories at intergovernmental.pasenategop.com/electioninvestigation/ to help guide the investigation and develop potential improvements to state law to bolster election security.
Only firsthand testimony is being requested, and only from Pennsylvania residents. Members of the public should submit testimony if they are comfortable signing an affidavit and potentially testifying under oath at a Senate committee hearing under penalty of perjury.
The investigation is expected to include public hearings, subpoenas for relevant election information and a detailed audit of the 2020 General Election and 2021 Primary Election.
9/11- 20 Years Later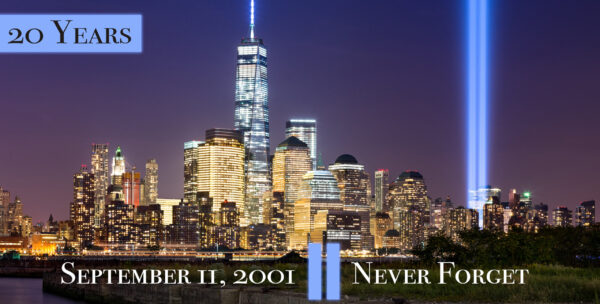 It was 20 years ago this week that terrorists carried out a coordinated attack on the United States, killing nearly 3,000 Americans. It was an atrocity that would shake the nation's confidence and test its resolve.
Amid the tragedies playing out in New York City, Washington, D.C. and Somerset County, Pennsylvania, there were stirring acts of courage and bravery. From the shock and mourning emerged a unified people.
The effects of the events of September 11, 2001 continue to reverberate. Many of those who died left behind children who were so young they never got to know their parents. A new generation has grown up over the past two decades with few, if any, memories of those they lost. Some 1,106 victims, or 40% of those who died, remain unidentified.
The best way to honor those killed 20 years ago is to renew our commitment to unity and to overcoming the challenges we face today.
U.S. Constitution Week
U.S. Constitution Week is the commemoration of America's most important document. It is celebrated annually during the week of September 17-23. The United States Constitution stands as a testament to the tenacity of Americans throughout history to maintain their liberties, freedoms and inalienable rights. This celebration of the Constitution was started by the Daughters of the American Revolution. The aims of the Constitution Week celebration are to:
Emphasize citizens' responsibilities for protecting and defending the Constitution
Inform people that the Constitution is the basis for America's great heritage and the foundation for our way of life
Encourage the study of the historical events which led to the framing of the Constitution in September 1787
Constitution Week is a great time to learn more about this important document and celebrate the freedoms it gave us. Please offer prayers for our country and for those who protect us.
No Quick Solution for Governor's One-Size-Fits-All Mask Mandate
I wish I had a better answer for everyone calling about Governor Wolf's one-size-fits-all mask mandate that reneges on his public promise that he would not impose any additional statewide mandates but instead allow mitigation decisions to be made at the local level.
Unfortunately, the General Assembly does not have powers like the Governor or the Secretary of Health. As a Senator, I do not have the ability to issue executive orders or invoke the Disease Prevention and Control Act. I cannot take the matter to the courts because the legislature as a governing body is "not directly affected by the order." This order has hurt many children, parents and school districts.
I am as frustrated as you are. My position has long been that parents and local school boards are best positioned to make these decisions. In the end, parents should have the final say through an opt-out provision. I agree with the majority of Pennsylvanians that the most effective way to preserve public health is to encourage decisions to be made locally. Our communities are not facing the same COVID-19 challenges, and to act as if they are does everyone a disservice. We must be calculated and thoughtful instead of making wide-sweeping decisions.
The solutions available to me as a Senator are not quick, but I am working hard on them.
I introduced Senate Bill 846 that would require school districts to develop and promote a plan for parents or legal guardians to opt-out their child from wearing a face covering or mask. The plan must also state that a child who has been opted-out will not be subject to any harassment or discriminatory treatment. The bill was referred to the Senate Education Committee for further review. I am pushing to get it out of committee quickly and brought before the full Senate for a vote.
At the same time, I have introduced a Constitutional Amendment that would provide Pennsylvania voters with the opportunity to make it absolutely clear that the Pennsylvania Secretary of Health's powers to respond to emergencies stem only from an existing public health disaster emergency declaration.
During the 2021 Primary, Pennsylvanians sent an unmistakable message that the ongoing management of emergency declarations must have legislative buy-in. Once again, the executive branch has bypassed the General Assembly and the Governor has betrayed his promise of local control to Pennsylvania. This proposed amendment will retake local control.
Unfortunately, all of this takes time.
Streamlining Improvement of Pennsylvania Neighborhoods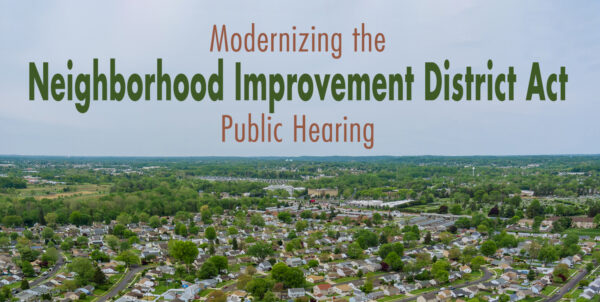 The Neighborhood Improvement District Act was enacted in 2000 to spur economic development in Pennsylvania communities. A Senate hearing this week focused on modernizing and streamlining the process to meet current challenges.
The COVID-19 pandemic resulted in devastating consequences for tourism and hospitality employers throughout the Commonwealth. The Senate Community, Economic & Recreational Development Committee discussed Senate Bill 797, which would simplify the process for NID authorization and provide counties and municipalities with tools to enhance economic growth.
The panel took testimony from tourism experts, business leaders and economic development specialists. You can find the hearing video and written testimony here.
Filing Claims and Avoiding Scams After a Storm

Homeowners and business operators impacted by the recent strong storms can access useful information on how to file insurance claims for damages and tips to avoid repair scams.
The After the Storm brochure from the Pennsylvania Insurance Department includes such tips as:
Contact the insurance company as soon as possible after the storm.
Save all receipts.
Take photographs or video before cleaning or making repairs.
Individuals can verify someone is licensed as a public adjuster at Find an Insurance Professional.
Ask for and check references before hiring a contractor.
In addition, keep in mind that flood damage is not covered by most homeowners' insurance policies, and a separate flood insurance policy is required to pay for damage caused by flooding.
Suicide Prevention: Help is Available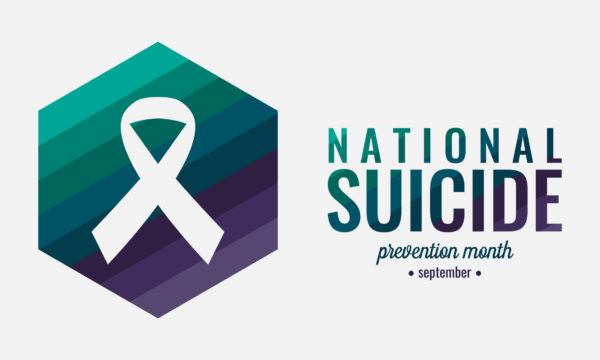 National Suicide Prevention Awareness Month is a good time to note that for anyone with depression or thoughts of suicide: you're not alone.
According to a 2018 report by the Centers for Disease Control and Prevention (CDC), suicide is the 10th leading cause of death in the country and is one of only three that are on the rise. In Pennsylvania, suicide rates have increased by 34% since 1999.
Military veterans are 1.5 times more likely to die by suicide than Americans who never served in the military. Help is available 24 hours a day, seven days a week. All calls are confidential:
National Suicide Prevention Lifeline: 1-800-273-TALK (8255)
Veterans Crisis Line: 1-800-273-TALK (8255) and press 1
You can find more information about mental health services in Pennsylvania here.
September is National Prostate Health Month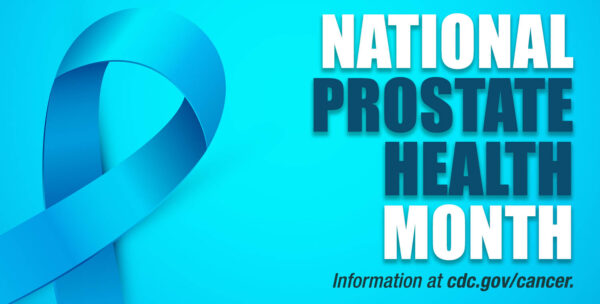 One in nine men, mostly men 65 or older, will be diagnosed with prostate cancer during his lifetime. The good news is the death rate is relatively low.
Prostate cancer usually progresses slowly, so some type of screening is likely to catch it in time to act. The Centers for Disease Control and Prevention says men should discuss the risks and benefits of prostate cancer screening with their doctor.