Grants Available for Volunteer Fire and Ambulance Companies
Many of our local communities are blessed to have a number of dedicated volunteer fire companies and emergency services companies ready to respond to a wide variety of emergencies. Unfortunately, the cost of training and equipment for these organizations is often a huge challenge for these organizations.
The application period for the 2019-20 Fire Company and Emergency Medical Service Grant Program is open now through October 13. The program offers grants to help ensure volunteer first responders have the equipment and training they need to protect our lives and property and to keep our communities safe.
Eligible projects include construction or renovation of facilities, purchase or repair of equipment, debt reduction, training and certification of members, and training and education materials for the general public. Grants of up to $15,000 are available for volunteer fire companies, and volunteer emergency services groups can receive grants of up to $10,000.
I encourage all of our eligible local companies to apply for grants. Additional information about the program is available here.
---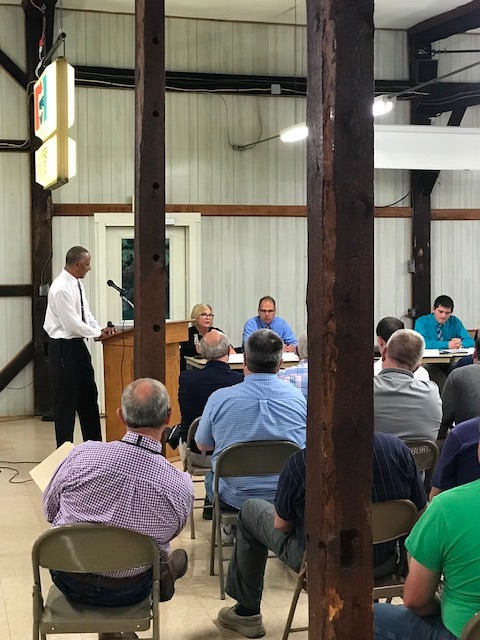 I recently visited Marklesburg Volunteer Fire Company to participate in an informational discussion on the Senate Resolution 6 Commission's Final Report, which offers recommendations to stabilize and strengthen Pennsylvania's struggling fire and EMS services. My thanks goes out to the speakers and all of the dedicated first responders who keep our communities safe!
---
REMINDER: Local Hearing Will Explore Municipal Sewer Issues
The Senate Environmental Resources and Energy Committee will meet in Chambersburg this week to examine issues regarding the laws that govern municipal sewer systems. The public hearing will be held on September 11 at Antrim Brethren in Christ Church, located at 24 Kauffman Road East at 1 p.m.
Following the hearing, additional information will be available here.
Senate Committee Will Explore Blight Solutions in Altoona
Addressing blighted properties that have fallen into a dangerous state of disrepair is one of my highest priorities as the chair of the Senate Urban Affairs and Housing Committee. Our committee will hold a public hearing in Altoona on Thursday, September 26 to take a closer look at the work of the City of Altoona's Blight Task Force and its progress toward fighting blight.
The hearing will be held at the Penn State Altoona Devorris Downtown Center in Room 201 beginning at 10 a.m. Members of the committee will also tour several properties to receive a first-hand look at the problem and how these challenges are being addressed.
Additional information will be available following the hearing here.
---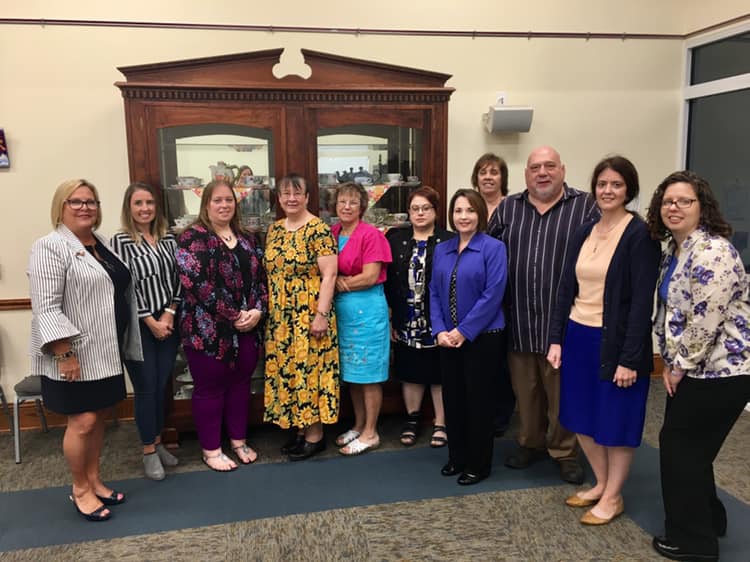 Thanks to the Blair County Library System for meeting with me recently to discuss concerns and issues facing community library directors. Our libraries are a vital resource for the community, and I appreciate the passion of these leaders for helping residents of our communities.
---
Free Workshop Planned to Connect Local Communities to State Programs
A wide variety of programs and services are available to support budding entrepreneurs, community organizations, employers and many other members of the community. In order to better connect these individuals and organizations to all of the resources that are available, I plan to host a free funding workshop on October 24 in McConnellsburg from 8:45 a.m. until 11:45 a.m. at the Buchanan State Forest Resource Center, located at 25185 Great Cove Road.
The workshop will include experts from a number of different departments, including Transportation, Environmental Protection, Conservation and Natural Resources, Community and Economic Development, General Services and other fields. Each attendee will also receive a grant and resource guide with additional information.
Pre-registration is required by October 18. Pre-registration is available here.
Conference Focuses on Generations in the Workplace
The Geriatric Interest Network of the Blair County Region will host a professional conference regarding the role of generational influences in the workplace on November 1 in Altoona. The conference will be held from 8 a.m. until 3 p.m. at the Becky Sheetz Recreation Center, located at 431 Jackson Avenue.
More information is available here.
Updating Child Abuse Clearance Checks
State law requires child abuse clearances for school employees, coaches, volunteers and others to be updated every five years. Individuals who last updated their clearances in 2014 and due to update them now.
More information about how to update child abuses clearances is available here.
Hotline Helps Identify Sightings of Invasive Pest
The life cycle of the Spotted Lanternfly – an invasive species that damages the grape, tree-fruit, hardwood and nursey industries – begins in the fall when adults lay masses containing up to 50 eggs. Pennsylvanians are strongly encouraged to report sightings of the Spotted Lanternfly by calling 1-888-4BAD-FLY (1-888-422-3359).
Additional information about this invasive species is available here.