In this Update:
Congratulations to Hollidaysburg Little League
Education Improvements Enacted by the General Assembly
Schools have Until Aug. 31 to Apply for Security and Mental Health Grants
Please Watch for Children as Schools Open
PennDOT Jobs Available for CDL Drivers
PA ABLE Helps Pennsylvanians with Disabilities
Out and About in the 30th
---
Congratulations to Hollidaysburg Little League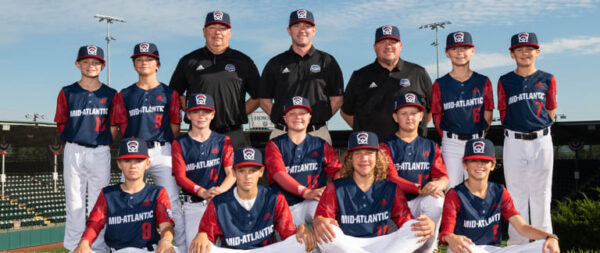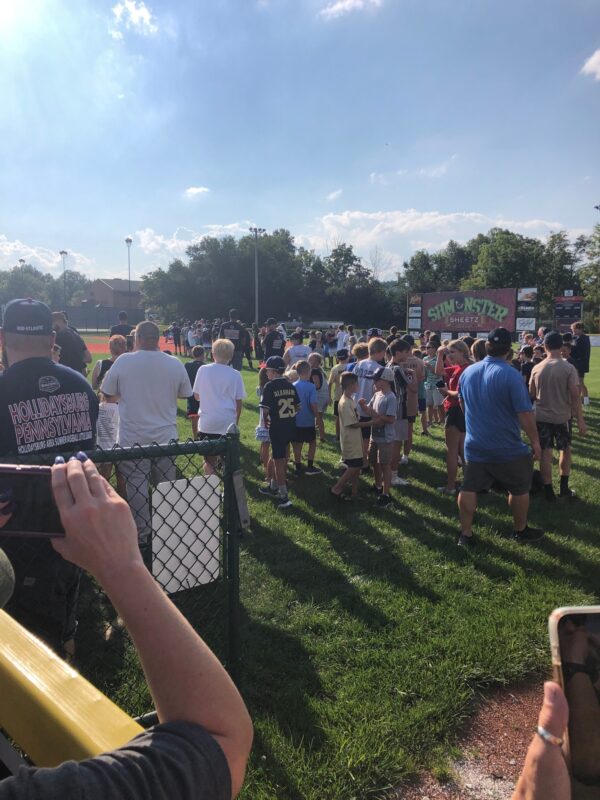 A hometown welcome for the Hollidaysburg Little League team and on behalf of my constituents throughout the 30th District, I express heartfelt congratulations to the players, coaches, staff, and parents of the Hollidaysburg Little League team! Like countless others, I share the team's pride in completing play at the Little League World Series as one of the top eight teams in the world! I also want to thank the players for inspiring all of us to maximize our potential, represent our community with class and embrace new experiences with joy and excitement. Thanks to the team's performance in Williamsport, as Pennsylvania and Mid-Atlantic Region champions, this summer has become especially memorable for residents of our state! Once again, congratulations to the Hollidaysburg Little League team, and best wishes for academic success throughout the school year!
Education Improvements Enacted by the General Assembly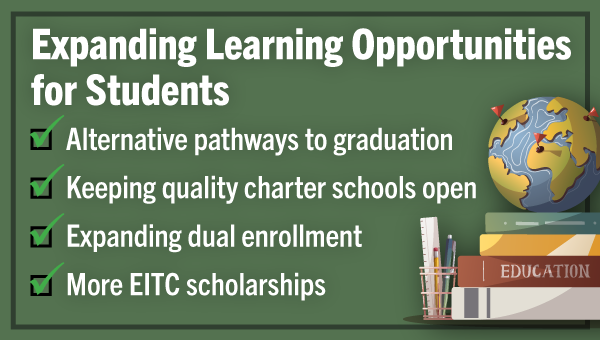 When the General Assembly passed the 2022-23 state budget last month, we also enacted several provisions to improve education in Pennsylvania.
One problem we addressed was the potential teacher shortage faced by schools across the commonwealth. We took the first steps toward attracting more quality educators by streamlining the process for out-of-state teachers to receive certification in Pennsylvania. This critical provision will help get teachers who move to Pennsylvania into the classrooms quicker without any unnecessary delays due to red tape.
Additionally, we extended continuing education requirements to ensure good educators aren't taken out of the classroom when we need them most. We also created a new Committee on Education Talent Recruitment that will provide grants and other resources to ensure we get the best and brightest teachers in front of students.
With statewide graduation requirements going into effect this school year, the reforms also included a provision to create an alternative graduation pathway for students impacted by COVID-19. In addition, we expanded dual enrollment so more high school students can enroll in higher education classes. This offers more young people a chance to earn college credits before high school graduation, better preparing them for college and allowing them to reduce the total cost of earning a degree.
Supporting education also means encouraging new learning options, no matter where the instruction takes place. Record new funding for the state's popular Educational Improvement Tax Credit (EITC) scholarship program will ensure more kids can learn in an environment that suits their unique educational needs, including both public and private schools.
Finally, the General Assembly acted to eliminate onerous regulations that would have shuttered many quality charter schools. In addition to historic levels of state funding, these actions will help ensure Pennsylvania's children have the educational foundation needed to thrive.
Schools have Until Aug. 31 to Apply for Security and Mental Health Grants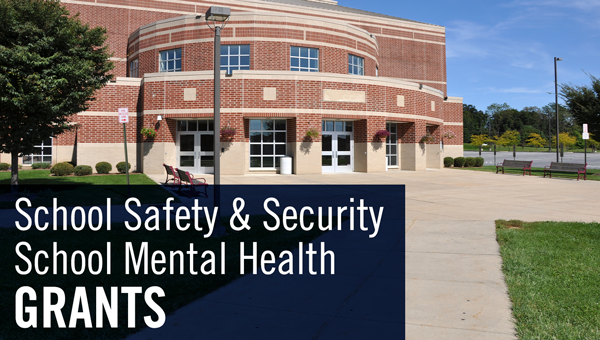 As part of this year's budget negotiations, we made a historic investment in the safety of Pennsylvania students. This includes $95 million for school safety and security grants and an additional $95 million for school mental health grants.
School districts have until Aug. 31 to apply for this assistance. Safety and security grants help pay for security assessments, training and more. Mental health grants can be used for counseling, screening, early intervention and other initiatives.
Children need a safe and secure learning environment to succeed in school. These grants provide financial assistance to schools to implement the strategies that work best for them.
Please Watch for Children as Schools Open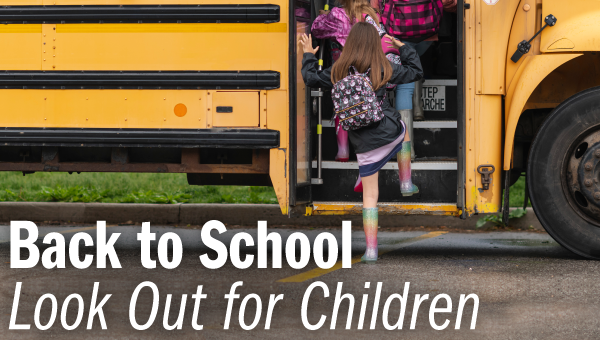 With children returning to school, it's a good time to revisit the state school bus stopping law.
Motorists must stop at least 10 feet away from school buses that have their red lights flashing and stop arm extended.
Motorists must stop when they are behind a bus, meeting the bus or approaching an intersection where a bus is stopped.
Motorists following or traveling alongside a school bus must also stop until the red lights have stopped flashing, the stop arm is withdrawn and all children have reached safety.
If physical barriers such as grassy medians, guide rails or concrete median barriers separate oncoming traffic from the bus, motorists in the opposing lanes may proceed without stopping.
Do not proceed until all the children have reached a place of safety.
The penalties if convicted of violating the law include a $250 fine, five points on your driving record and a 60-day license suspension. For your sake and that of students and school employees, please be careful around school buses.
PennDOT Jobs Available for CDL Drivers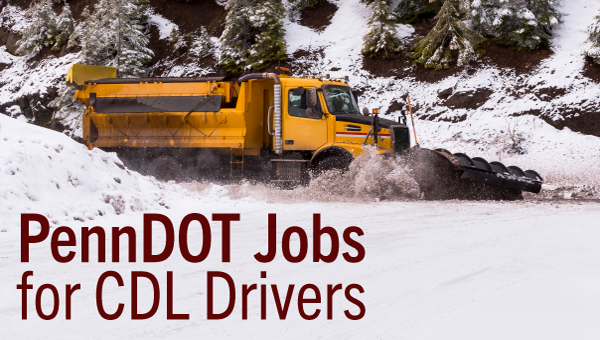 The Department of Transportation is hiring Winter CDL Equipment Operators. The job involves operating highway construction and maintenance equipment to perform snow removal duties and related tasks.
This is a seasonal position lasting from September through April, but there are frequent opportunities for promotion that include good benefits and career advancement.
Winter CDL Equipment Operators earn $18.53 to $20.49 per hour, based on location. To see counties where you might be interested in working, view PennDOT's District map. Watch this video to learn more about this position.
PA ABLE Helps Pennsylvanians with Disabilities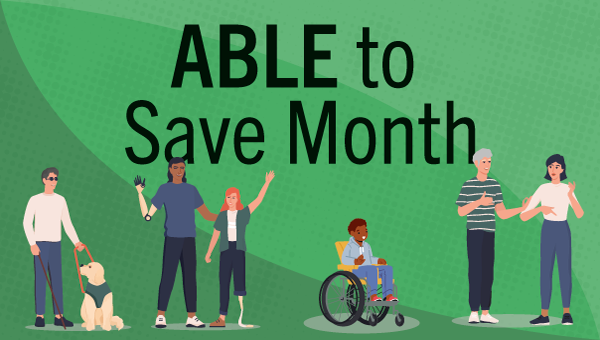 PA ABLE is a savings program that helps to provide increased financial independence for Pennsylvanians with disabilities. Since being created by the General Assembly five years ago, the program has helped nearly 7,000 Pennsylvanians and their families save more than $75 million.
PA ABLE accounts allow individuals and families to save without affecting eligibility for means-tested federal benefits – and they offer tax advantages. Growth in PA ABLE accounts is tax-deferred, and withdrawals are tax-free when used for qualified disability expenses – which can include day-to-day things like groceries or rent, or larger, more long-term expenses such as assistive technology or vehicle modifications.
Eligible Pennsylvanians can open a PA ABLE account and choose from investment options or an interest-bearing checking account to best meet their savings goals. PA ABLE is administered by the Pennsylvania Treasury Department. To learn about program eligibility and how to open a PA ABLE account, visit paable.gov or call 855-529-2253.
Out and About in the 30th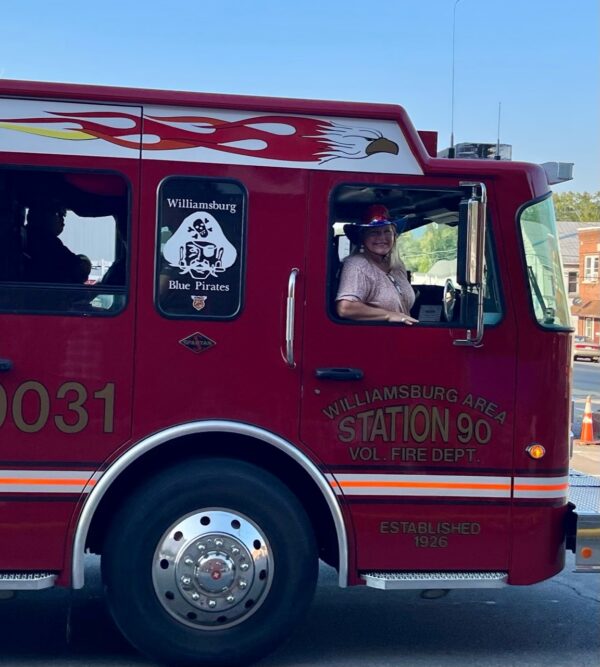 Thank you to the Williamsburg Volunteer Fire Company and Steve Lane for driving me in their parade last evening in the community's Ag Parade.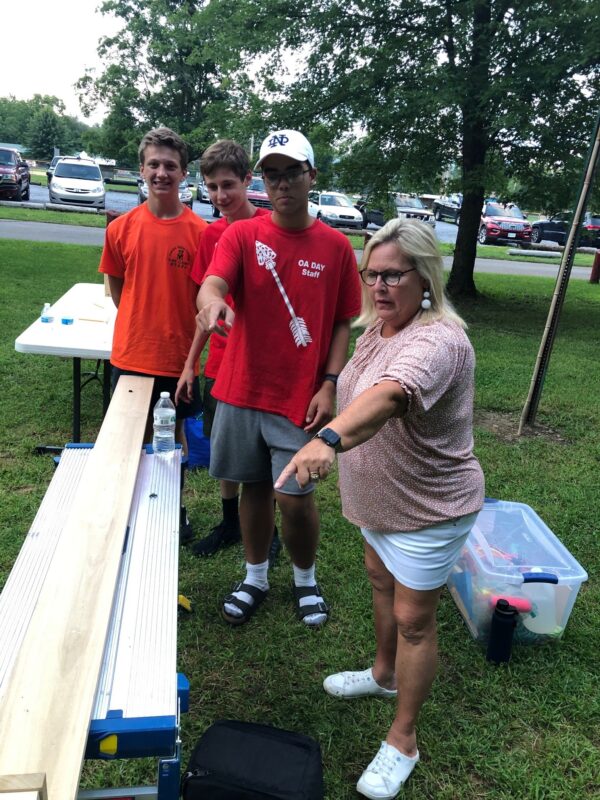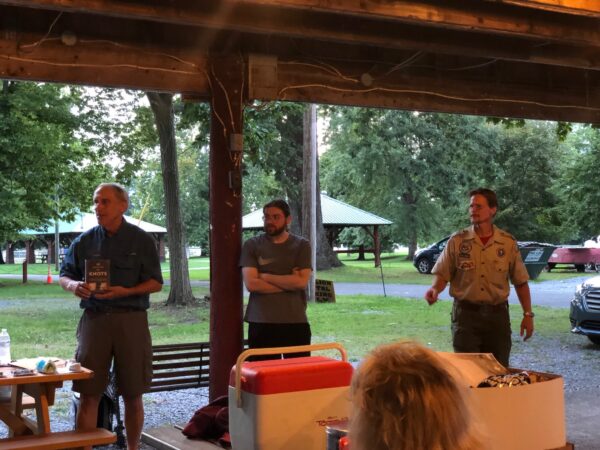 I enjoyed stopping at the Blair County Scouting Challenge and Fair to visit local scouts challenging adult scout "wannabes"!