In this Update:
Support Students in Failing Schools
Higher Property Tax/Rent Rebates Available Next Year
DMAP Permits for State Game Lands on Sale Now
Celebrating Back to School Month by Brushing Up on School Bus Safety
County Fair Season
Out and About in the 30th
---
Support Students in Failing Schools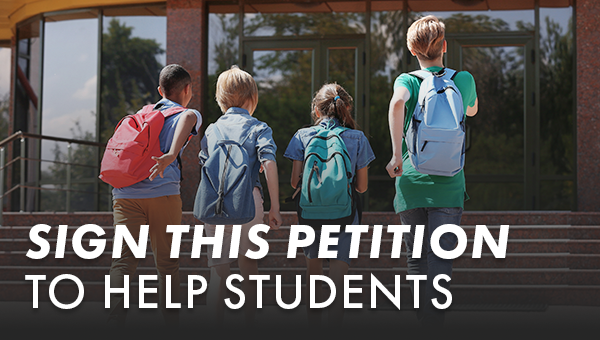 Senate Republicans and Democrat Gov. Josh Shapiro compromised on a state budget agreement for the 2023-24 fiscal year. That agreement included an increase of more than half a billion dollars to fund public education in Pennsylvania.
In addition to the substantial public education funding, the budget deal also reflected the reality that many students are trapped in failing public schools. It included $100 million for the Pennsylvania Award for Student Success (PASS) Program introduced by myself, which would give thousands of students increased educational opportunities.
Unfortunately, after House Democrats pushed back against this bipartisan plan, the governor abandoned his own priority and the agreement he pledged to support. Please make your support known for PASS scholarships by signing the petition here.
Higher Property Tax/Rent Rebates Available Next Year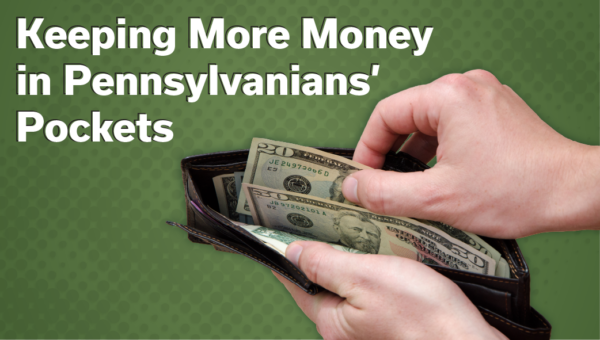 The Senate passed legislation that will increase the amount of rebates for the Property Tax/Rent Rebate Program and expand the income eligibility for it. The changes will take effect beginning next year.
Because income eligibility limits weren't raised for 16 years, the number of recipients of the program dropped from about 600,000 individuals to an estimated 398,000 in the current year. The legislation also includes an annual cost of living adjustment so the program will keep pace with inflation and people won't lose their rebate just because they received a modest increase in their Social Security benefits.
Review the new rebate amounts, available next year, here.
DMAP Permits for State Game Lands on Sale Now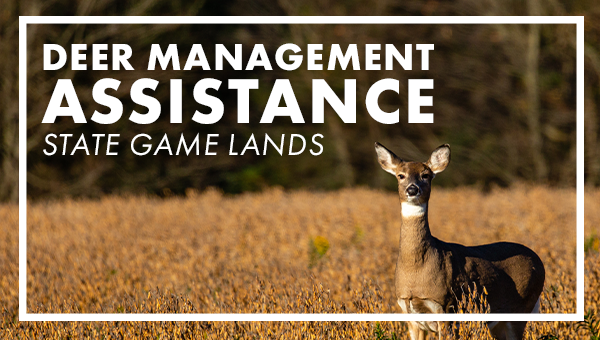 Permits are on sale now for hunters to harvest antlerless deer – one per tag – on some state game lands through Pennsylvania's Deer Management Assistance Program (DMAP) to enable successful forest management. Overbrowsing by deer is hurting those efforts.
While DMAP has been around for years, it was previously offered only on other public lands and private lands to help landowners achieve land use goals or to limit the spread of chronic wasting disease.
DMAP permits cost $10.97 for Pennsylvania residents and $35.97 for nonresidents. They can be purchased from any license issuing agent or online here. Learn more about the DMAP permit expansion here.
Celebrating Back to School Month by Brushing Up on School Bus Safety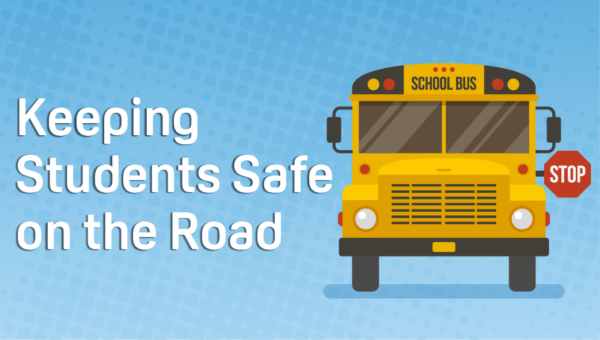 Parents, students and teachers are preparing to head back to school to start the new academic year. Soon, school buses will be transporting students again, and that requires additional caution from all drivers.
Pennsylvania law requires motorists to stop at least 10 feet away from school buses when their red lights are flashing and their stop arm is extended. Motorists following or traveling alongside a school bus must also stop until the red lights have stopped flashing, the stop arm is withdrawn, and all children have reached safety. Do not proceed until all the children have reached a place of safety. Read more about school bus safety here.
Penalties for failure to obey school bus safety laws can result in a $250 fine, five points on a driving record and a 60-day license suspension.
County Fair Season
It has been a busy summer visiting livestock auctions and county fairs! Recently, I made purchases at Huntingdon County, Blair County, and Mifflin County Youth Livestock Auctions. I am always impressed by how much hard work the young people put into raising their animals.
Pictured with Evangeline McGargle of Huntingdon County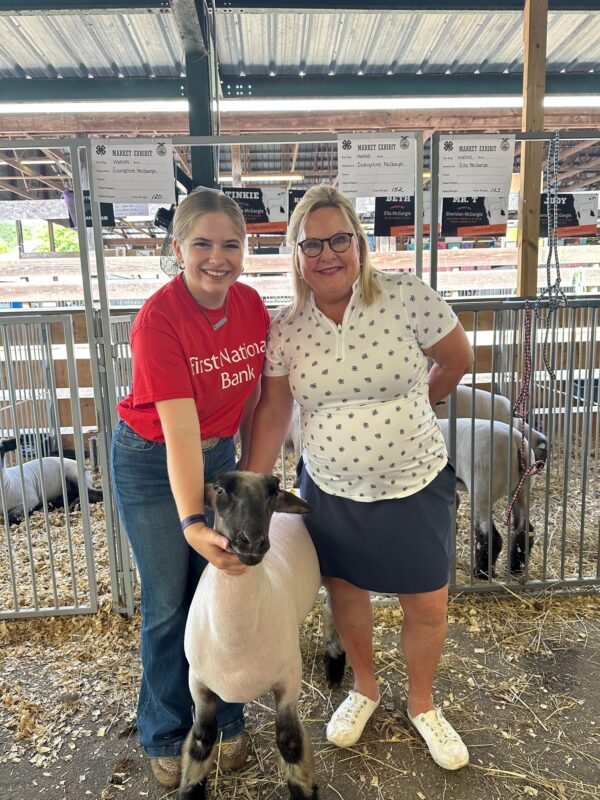 Pictured with Nora Hoy, Huntingdon County Fair Ambassador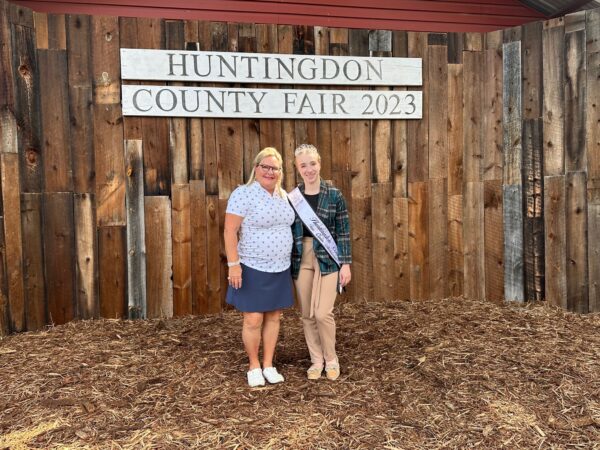 Pictured with Huntingdon County Pomona Grange Public Service Award recipient, Erica Mowrer who currently works for the Central PA Food Bank.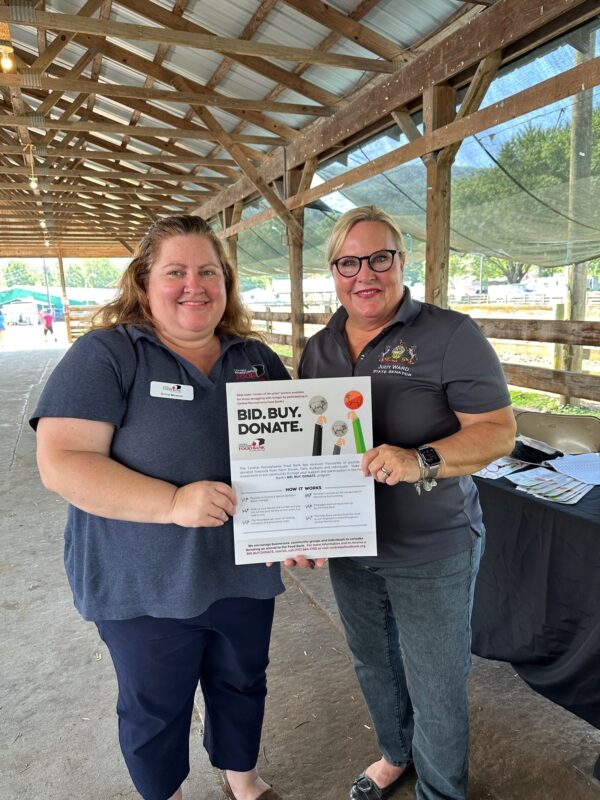 Pictured with Huntingdon County Dairy and Fair Representatives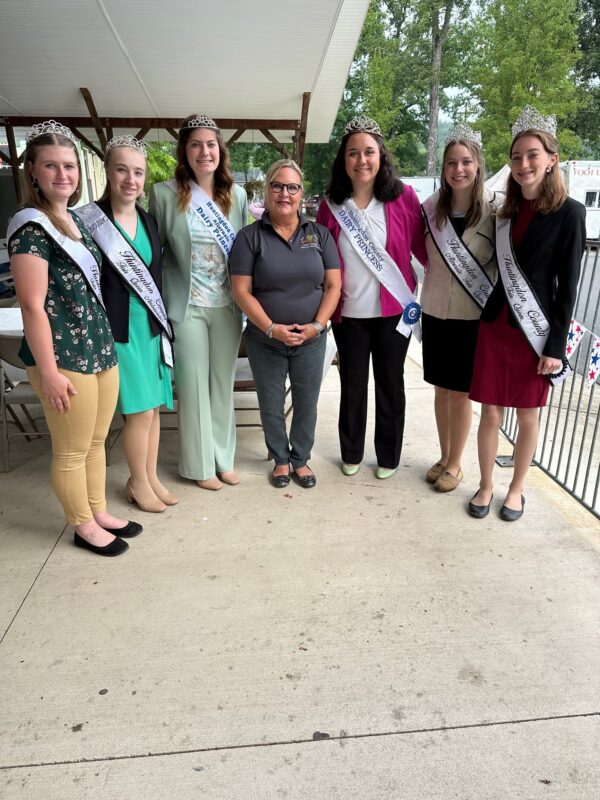 Pictured with Koy Aurand of Mifflin County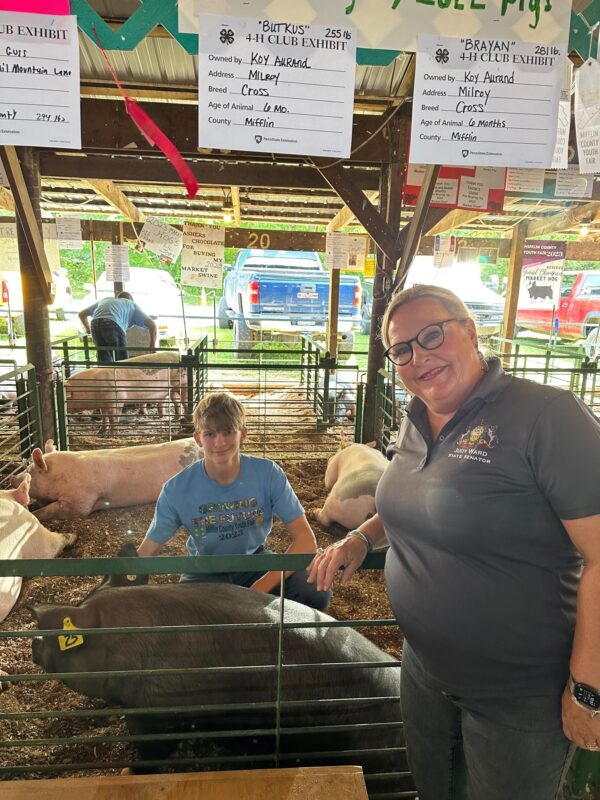 My staff member, Amanda Walker, pictured with Kara Lansberry of Williamsburg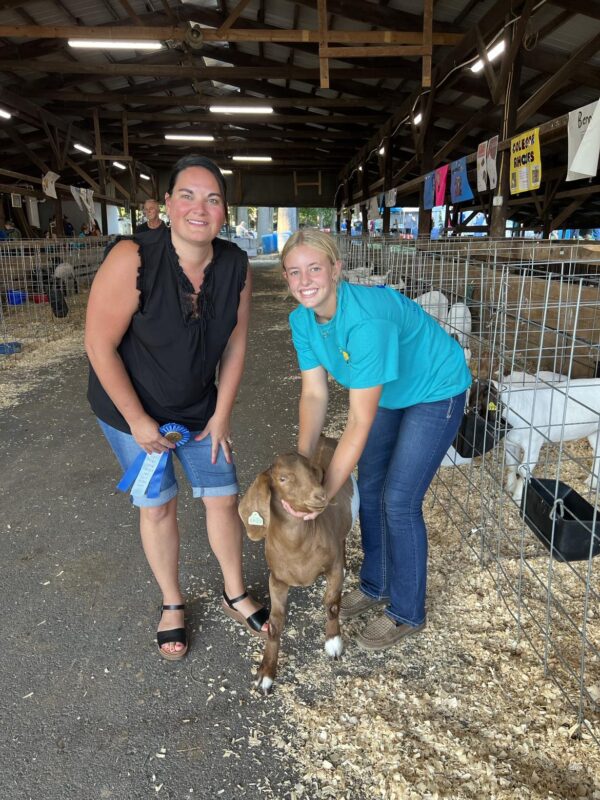 My staff member, Amanda Walker, pictured with McKaela Fisher of Martinsburg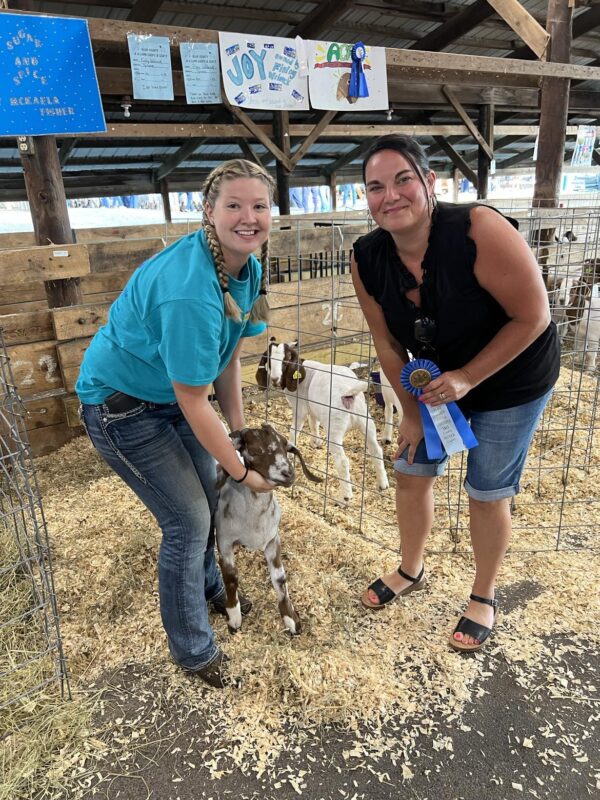 Out and About in the 30th
The Claysburg Community Days was a happening event! I ran into a friend of mine, Brenda Marriner, who is very involved in the event and does a lot for the community.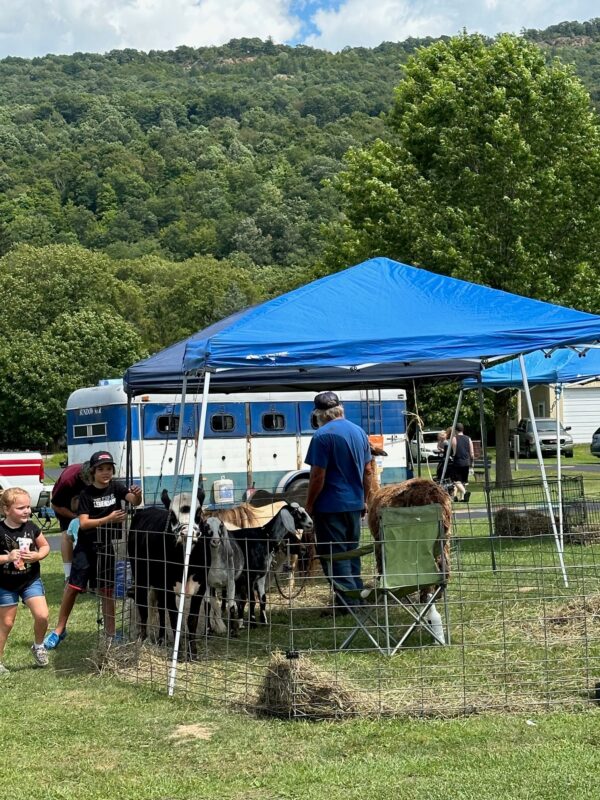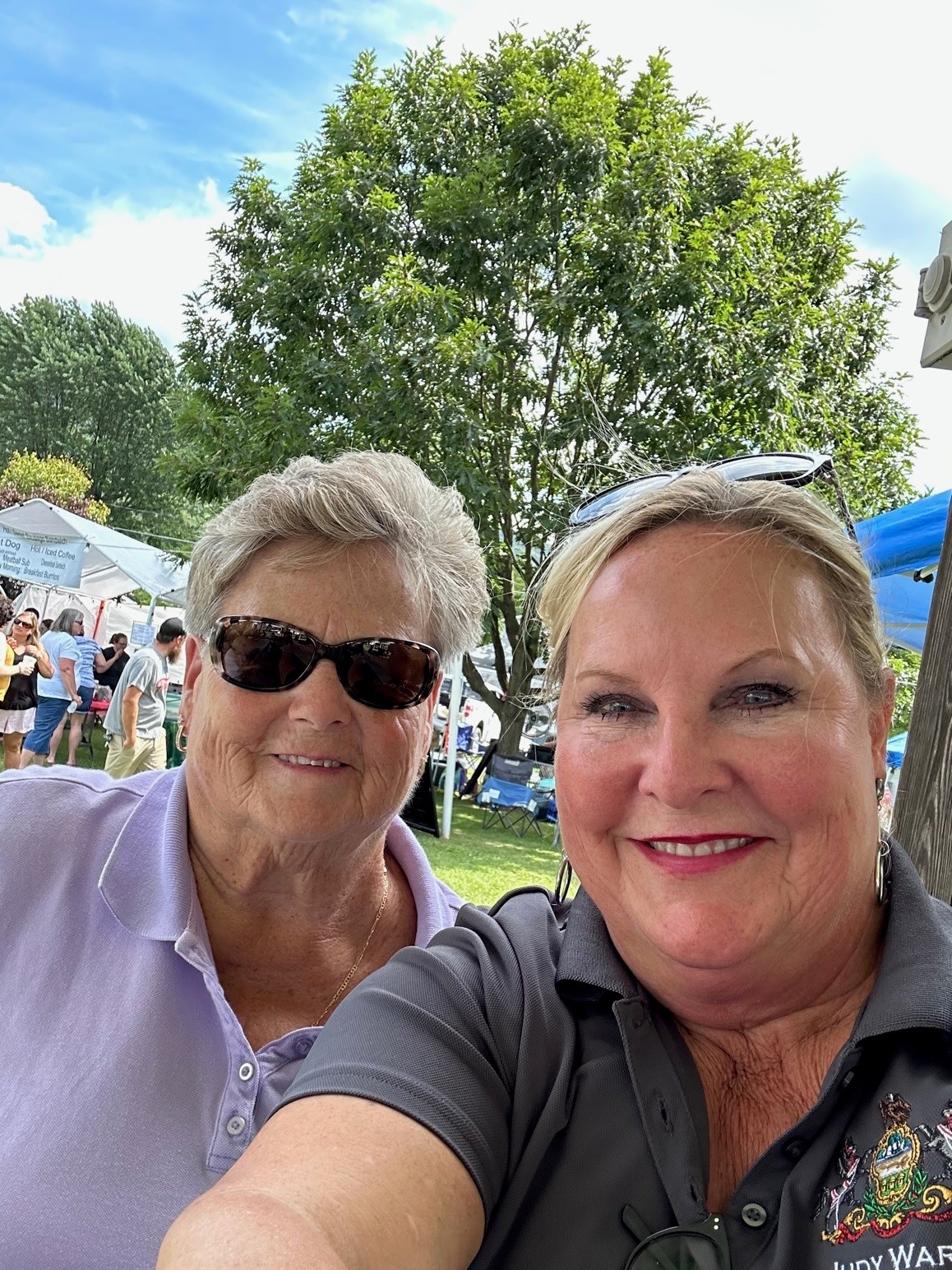 I recently had the pleasure to speak with Joe Nebistinsky at Catholic Focus and Kevin Bagatta, CEO of Real Alternatives, to discuss the Real Alternatives program and the life-affirming care they have provided to over 350,000 women. Click on the link below to listen: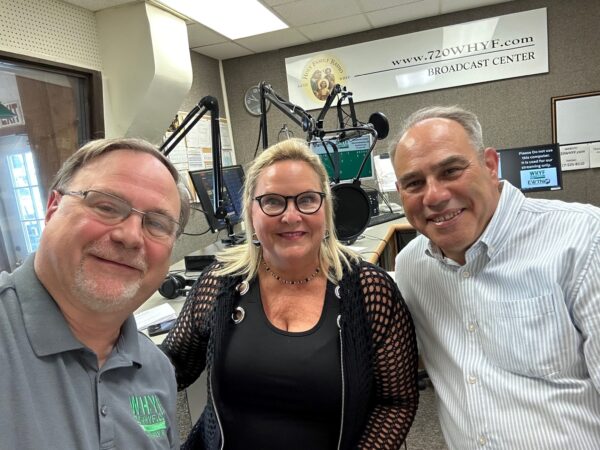 Blair and Huntingdon County Farm Bureaus hosted a legislative farm and agribusiness farm tour at Spring Lane Farm and Hunt Club in Tyrone. Here they have a herd of wagyu cattle and manage pheasant habitat for European style Continental Pheasant Hunts. We had the opportunity to learn about the operations on the farm and discuss legislation that is impacting our agriculture community.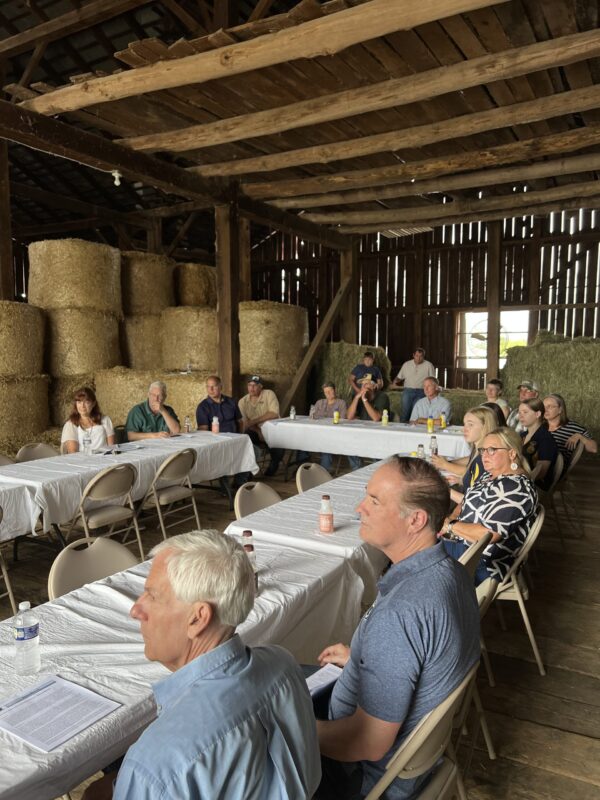 Kish-View Farms in Belleville hosted Mifflin County Farm Bureau for Ag Day on their dairy farm. Here farmers and legislators had conversations on what the industry is facing through government issues and what legislators can do to improve the agricultural industry.
Pictured with me is Mifflin County Fair Queen Katie Stringer, Audrey Foote, and Lydia Foote.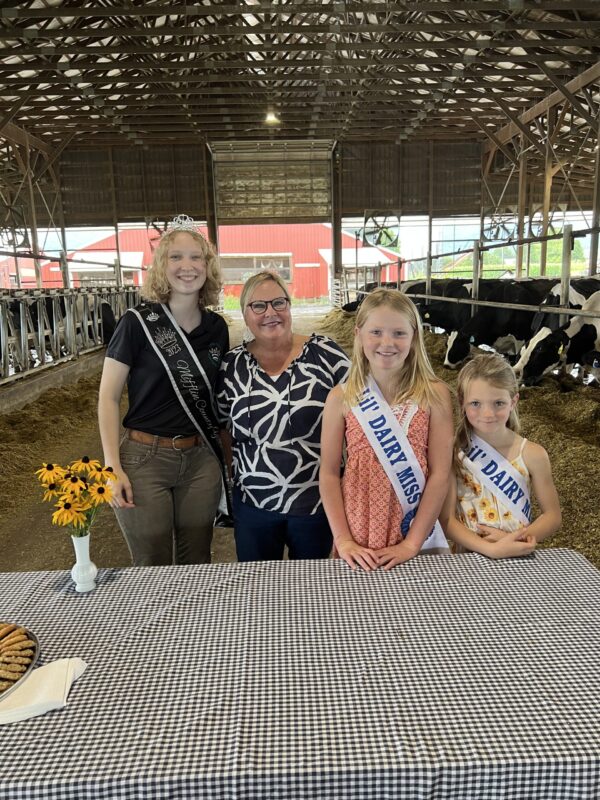 Pictured with me is State Rep. Kerry Benninghoff and U.S. Congressman John Joyce.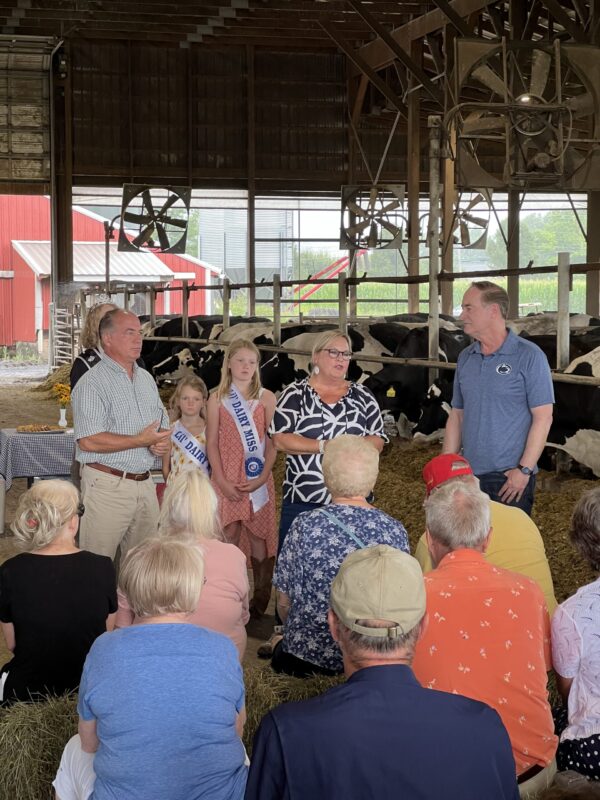 Loren Kauffman, owner of Reedsville Creamery, gave us a tour of his dairy and ice cream production. Pictured with me is Loren Kauffman and Megan Keller (Farm Bureau State Board Director representing Huntingdon, Juniata, Mifflin, and Perry counties).