In This Update:
Legislation Would Help Students Get Back on Track
Application Period Opens for Second Round of COVID-19 Small Business Grants
2020 Census Door-to-Door Visits Underway
Returning Fraudulent, Erroneous Unemployment Compensation Benefits to PA Treasury
Around the 30th Senatorial District
---
Legislation Would Help Students Get Back on Track
The COVID-19 pandemic disrupted the education of students of all ages, and many families experienced additional financial burdens due to at-home learning. I recently introduced legislation with my colleague Representative Clint Owlett to create new scholarship accounts to help families better meet the needs of students.
Our legislation would create Back on Track Education Scholarship Accounts to offset educational costs for children, including tuition, online classes, tutors and other educational services. Under the bill, parents would receive $1,000 per child in the scholarship account, which would come from a portion of the state's federal CARES Act funds.
More information about our proposal is available here.
Application Period Opens for Second Round of COVID-19 Small Business Grants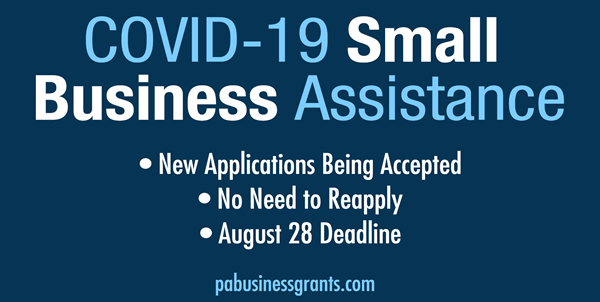 Small businesses that have been financially impacted by the COVID-19 pandemic may qualify for funding through the COVID-19 Relief PA Statewide Small Business Assistance program. The application period for the second round of funding is open now through August 28.
The program provides grants ranging from $5,000 to $50,000 and is open to businesses that generate at least 51 percent of their revenues in Pennsylvania. Businesses must also have had 25 or fewer full-time employees prior to February 15 and have annual revenue of $1 million or less prior to the pandemic. Grants must be used for losses or expenses related to COVID-19, such as payroll, rent/mortgage, utilities or expenses related to new measures to protect the health of employees and customers.
Businesses that applied during the first round of funding do not need to apply again.
2020 Census Door-to-Door Visits Underway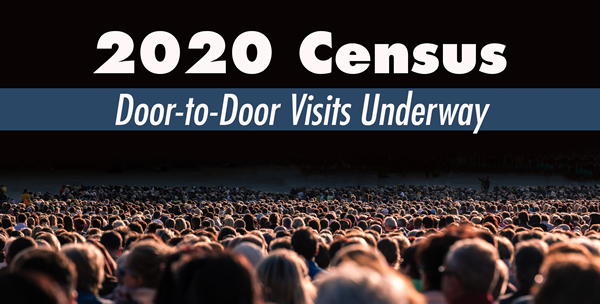 The U.S. Census Bureau began making follow-up visits this week to households that did not respond to the 2020 Census questionnaire by mail, phone or online. The door-to-door visits will help ensure a complete and accurate count, which is critical since the results will determine how billions of dollars are allocated to communities.
Census takers must have a valid government ID badge with their photo, a U.S. Department of Commerce watermark and an expiration date on the badge. They are also required to wear a mask and practice social distancing. The public may contact their regional census center to speak with a Census Bureau representative to confirm a census taker's identity.
Households can still respond online at www.2020census.gov, by phone at 844-330-2020, or by completing and mailing back the paper questionnaire they received earlier this year.
Returning Fraudulent, Erroneous Unemployment Compensation Benefits to PA Treasury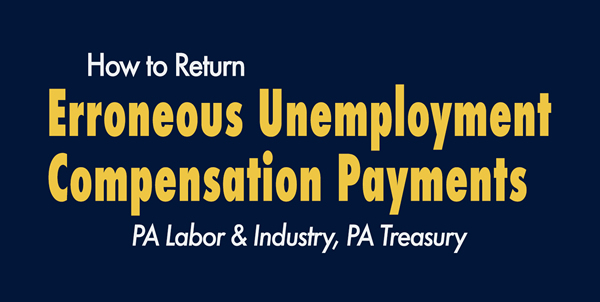 A few months ago, the Pennsylvania Treasury uncovered thousands of cases of fraud pertaining to the state's Unemployment Compensation program. If you receive a fraudulent or erroneous payment, it is critical to return the debit card or paper check to the Treasury so they can investigate the case.
If you receive a U.S. Bank ReliaCard in error, it is important to email a picture of the back of the card to officeofinvestigations@patreasury.gov or return the card to the address below.
Pennsylvania Treasury Department
Department of Treasury Comptroller's Office
Attn: Mark Accorsi
Room 113, Finance Building
Harrisburg, PA 17120
Paper checks issued in error should be returned to the same address after writing "VOID" across the front of the check. A photo of the front and back of the check should also be sent to the same email address above for investigation.
If the payment was made electronically through direct deposit, recipients should contact their financial institution to request a "Refuse Credit of Deposit" and provide the financial institution with the issue date of the payment. If they are unable to request a refuse credit of deposit, they should write a check or money order to the PA UC Fund at the address below with a brief statement as to why they are sending the check or money order as well as their name, address, last four digits of their Social Security Number, phone number and email address.
Pennsylvania Department of Labor & Industry
651 Boas Street, Room 500
Harrisburg, PA 17121
Around the 30th Senatorial District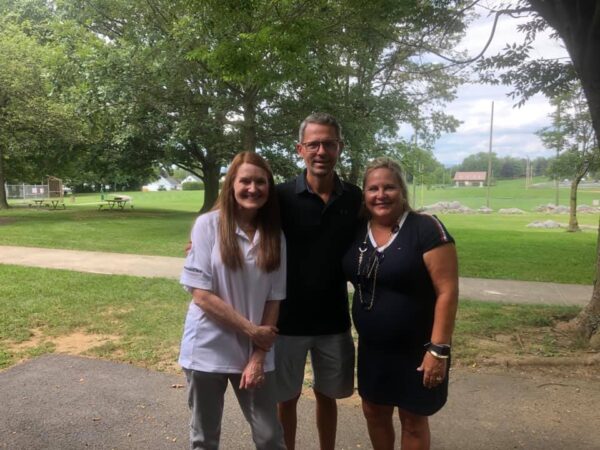 I appreciated the chance to see so many local folks at the News Talk 103.7 FM BBQ in Franklin County.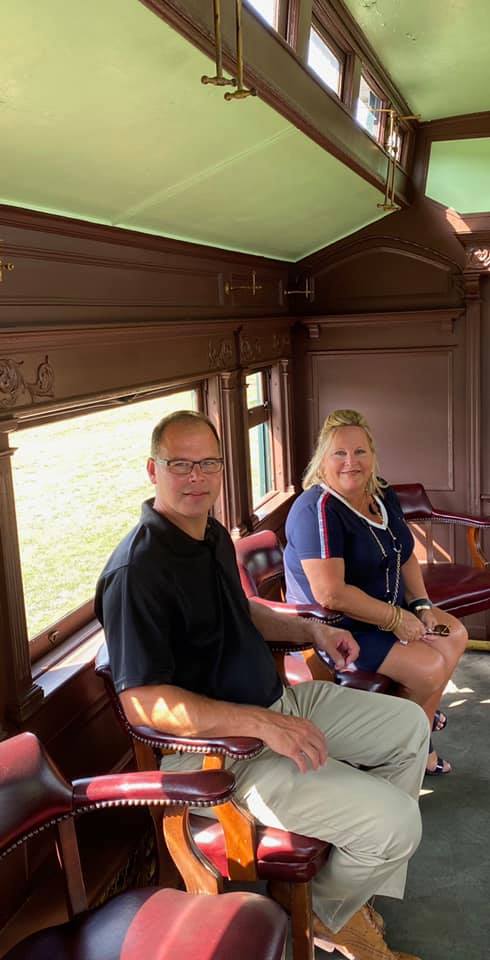 I was honored to celebrate the 60th anniversary of the East Broad Top Railroad and ride on the inaugural trip with Representative Rich Irvin.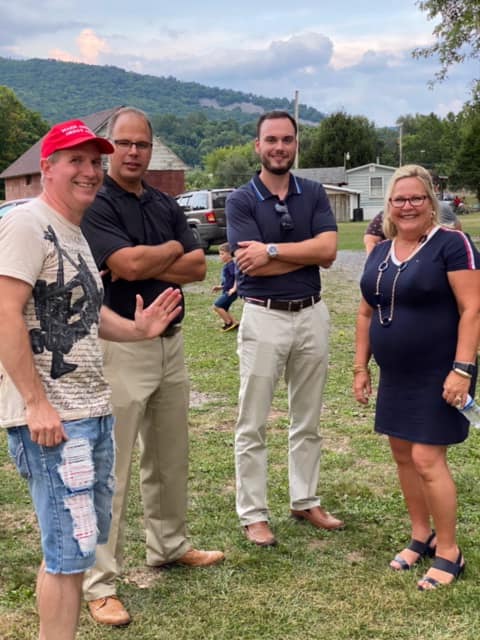 It was wonderful to see so many friendly faces at the Orbisonia-Rockhill Homecoming Grounds in Huntingdon County for a community vesper service.