In this Update:
Supporting Children Who Faced Trauma
Watch Out for Heat-Related Illnesses
Searching for High School Students to Keep PA Clean
Local Students Success in Future Business Leaders of America
Out and About in the 30th
---
Supporting Children Who Faced Trauma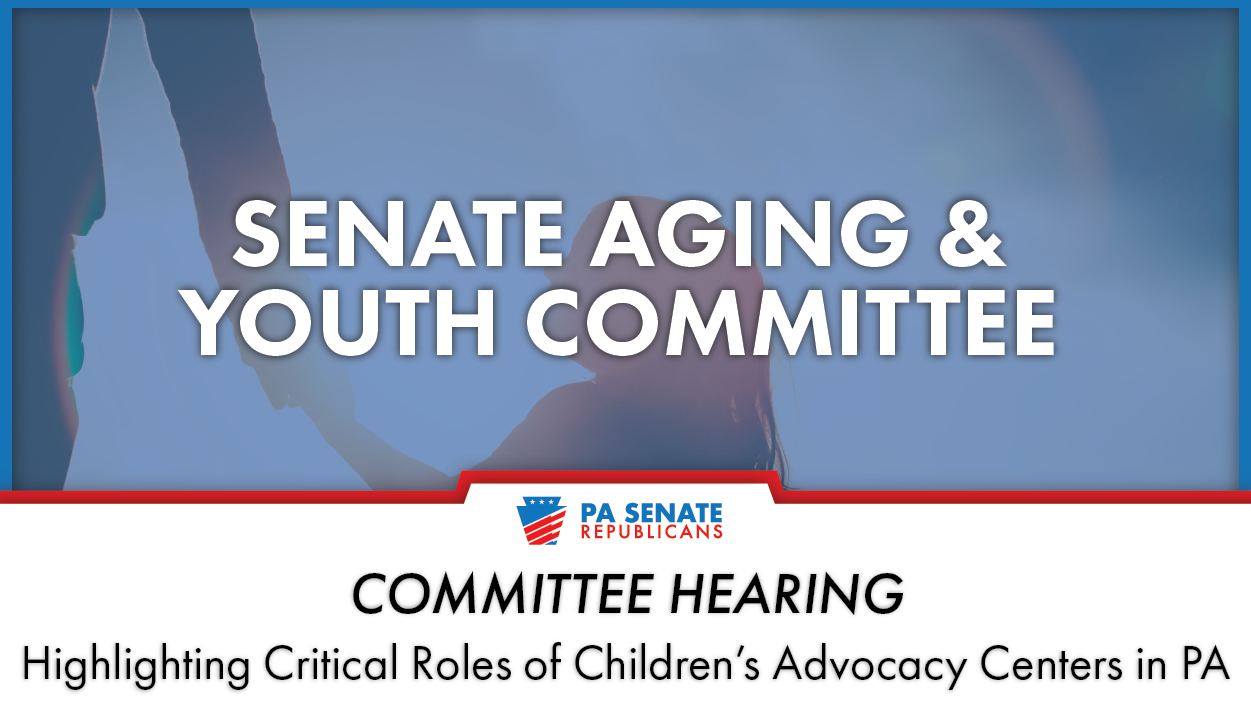 This week, the Senate Aging and Youth Committee, chaired by myself and Senator Collett held a hearing to gather information about the critical roles played by Children's Advocacy Centers across Pennsylvania.
Children's Advocacy Centers (CACs) coordinate the investigation, treatment and prosecution of child abuse cases by utilizing teams of professionals involved in child protective and victim advocacy services, law enforcement and prosecution, and physical and mental health.
Without CACs, children who already had traumatic experiences – like sexual abuse – are revictimized when they are forced to repeatedly relive their horror by describing it separately for people representing county agencies, law enforcement and health care. At CACs, everyone gathers at one time in a way that is comfortable for the child.
Pennsylvania has 41 CACs, which provided services to 15,735 children in 2022. Types of cases include sexual abuse, physical abuse, child witness to violence, drug endangered children and others. Learn more about the hearing and access video here.
Watch Out for Heat-Related Illnesses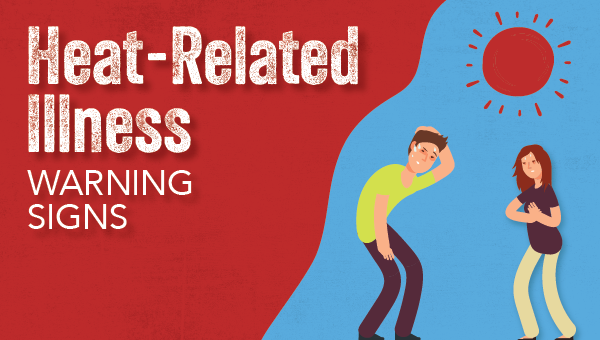 When it's extremely warm outside, there are several heat-related illnesses that can impact you and your loved ones. While many of us have experienced sunburn before, you should also be aware of heat stroke, heat exhaustion, heat cramps and heat rash.
In an effort to avoid these illnesses, stay hydrated and be careful with how long you're exposed to the heat – even if you're not in the sun.
Read more here about the signs of heat-related illnesses and what to do if you have one.
Searching for High School Students to Keep PA Clean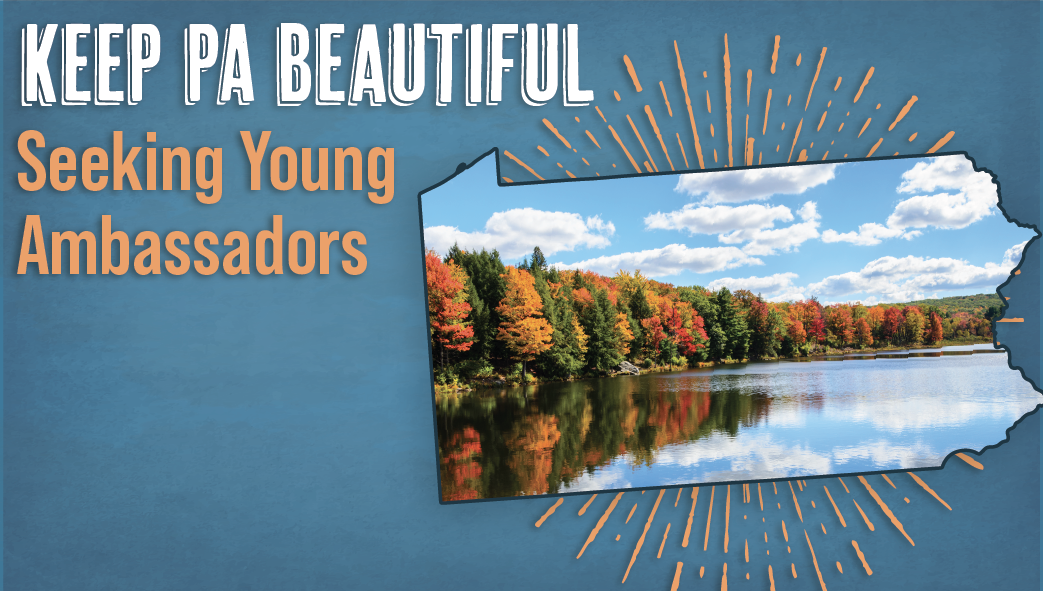 The Pennsylvania Department of Transportation and Keep Pennsylvania Beautiful are inviting 10th -12th grade students from around the state to help keep Pennsylvania clean and beautiful through the Young Ambassadors program.
The program provides opportunities for high school students to train and network with industry leaders, state agencies, local media and the Keep Pennsylvania Beautiful network to increase leadership and problem-solving skills.
Learn more about ambassadors' responsibilities and apply for the program by Sept. 14 here.
Local Students Success in Future Business Leaders of America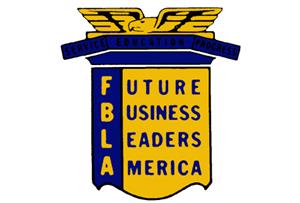 Two Mount Union Area High School FBLA students placed in the National Competition held in Atlanta earlier this summer. Kelly Bliss and Shelly Bliss placed sixth in Social Media Strategies. Lydia Immel also qualified for the national competition in the Word Processing category, while Jake Cooper was in attendance to learn more about the Public speaking Categories. Way to go!
Out and About in the 30th
The Central PA Recovery Walk and Rally was held recently, hosted by Blair Drug and Alcohol. More than 100 residents walked the streets of Hollidaysburg to raise awareness, and ended at the Blair County Courthouse for a rally. I was honored to give remarks in support of the efforts of our community partners, those in recovery, and those who are battling addiction.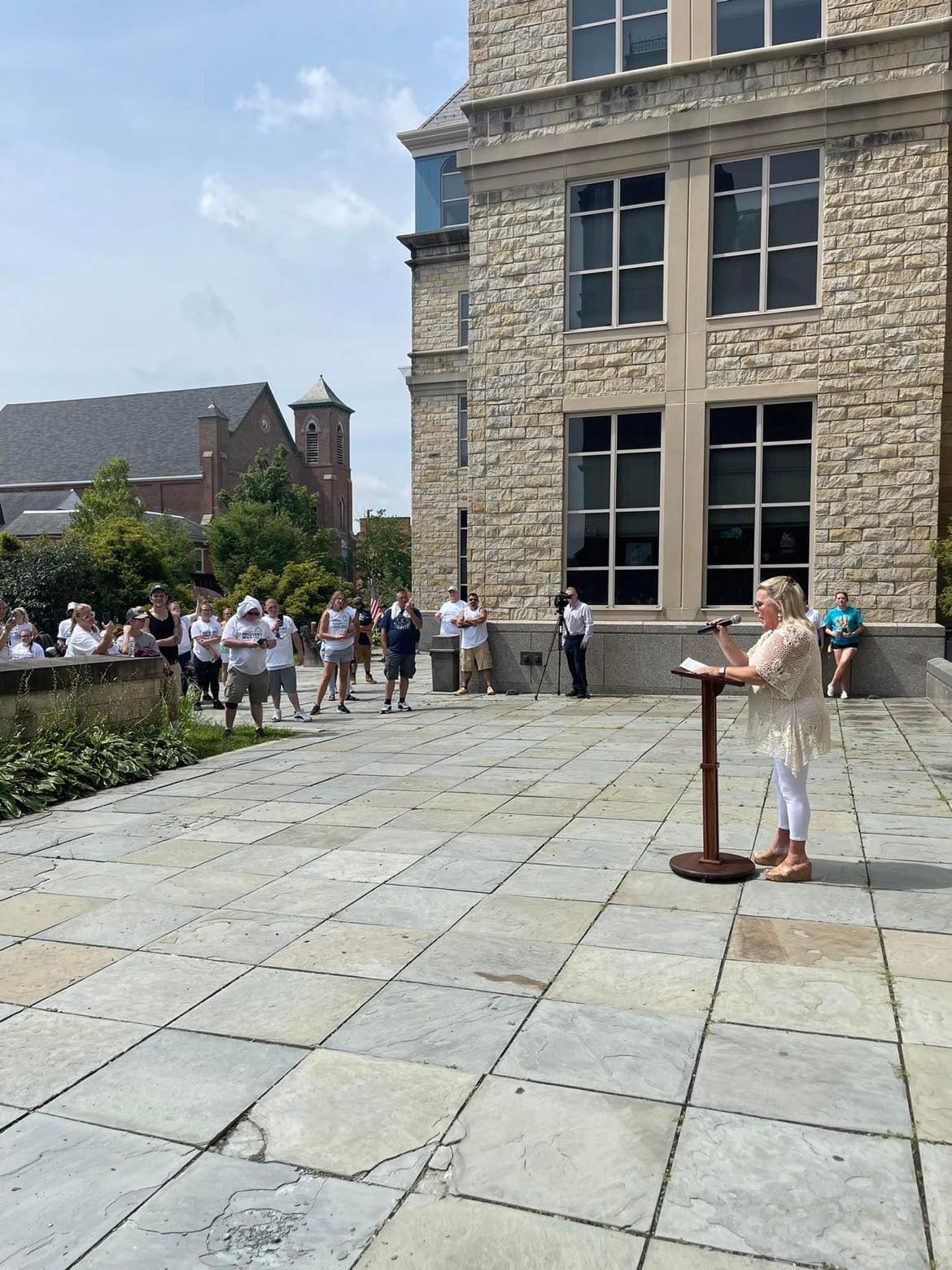 This week I participated in a Q&A session at the Blair County Chamber of Commerce's monthly breakfast, where I answered a variety of questions put forth by the Chamber's Policy Committee.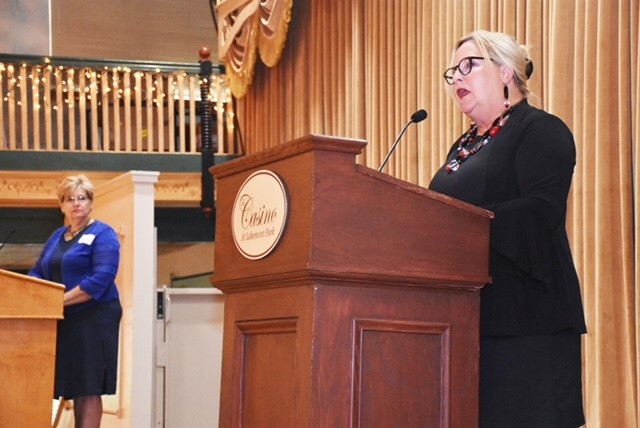 It was a busy week for the agricultural community and Penn State. The College of Agricultural Sciences of PSU hosted their annual Ag Progress Days Reception in State College. With more than 400 exhibitors, great food, and plenty of activities, it is an enjoyable time for everyone, yound and old! Pictured with me is Penn State's President, Neeli Bendapudi. Also pictured is former PA Ag Secretary, Sam Hayes, chatting with several FFA students.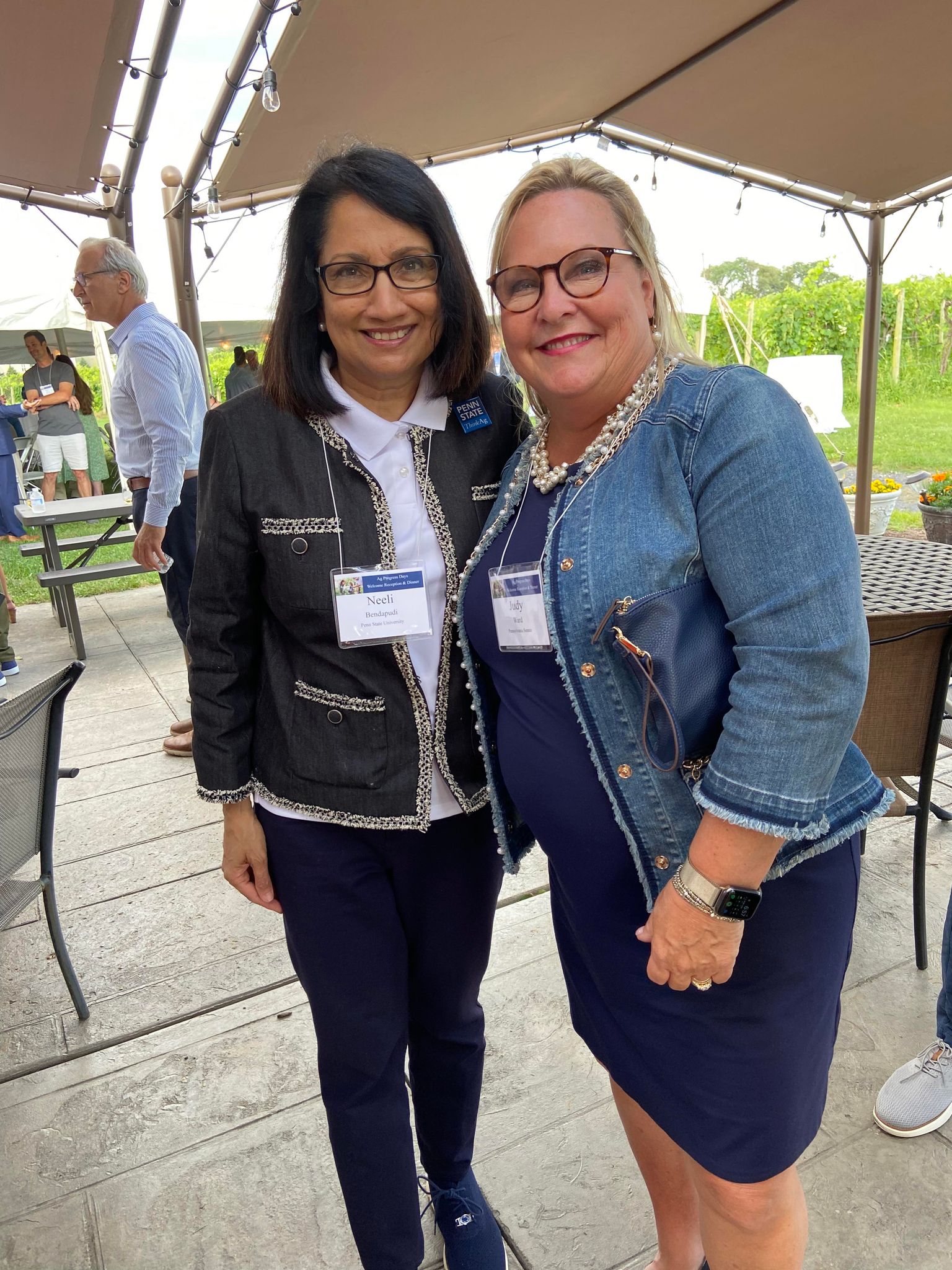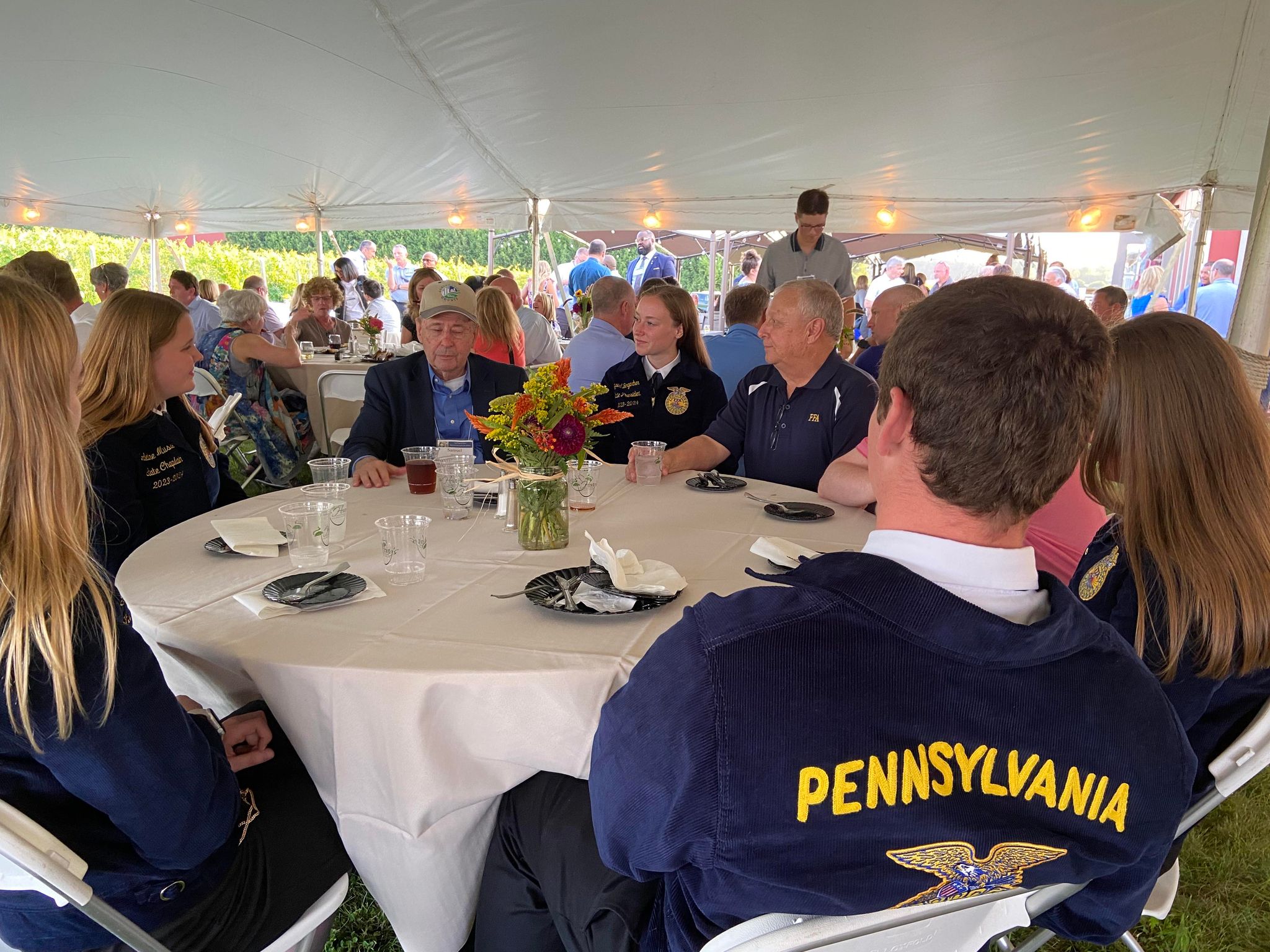 I stopped by the Fulton County Youth Livestock Auction and purchased a market hog from Matthew Mellott. I was very impressed by all of the hard work the young people put into raising and showing their animals.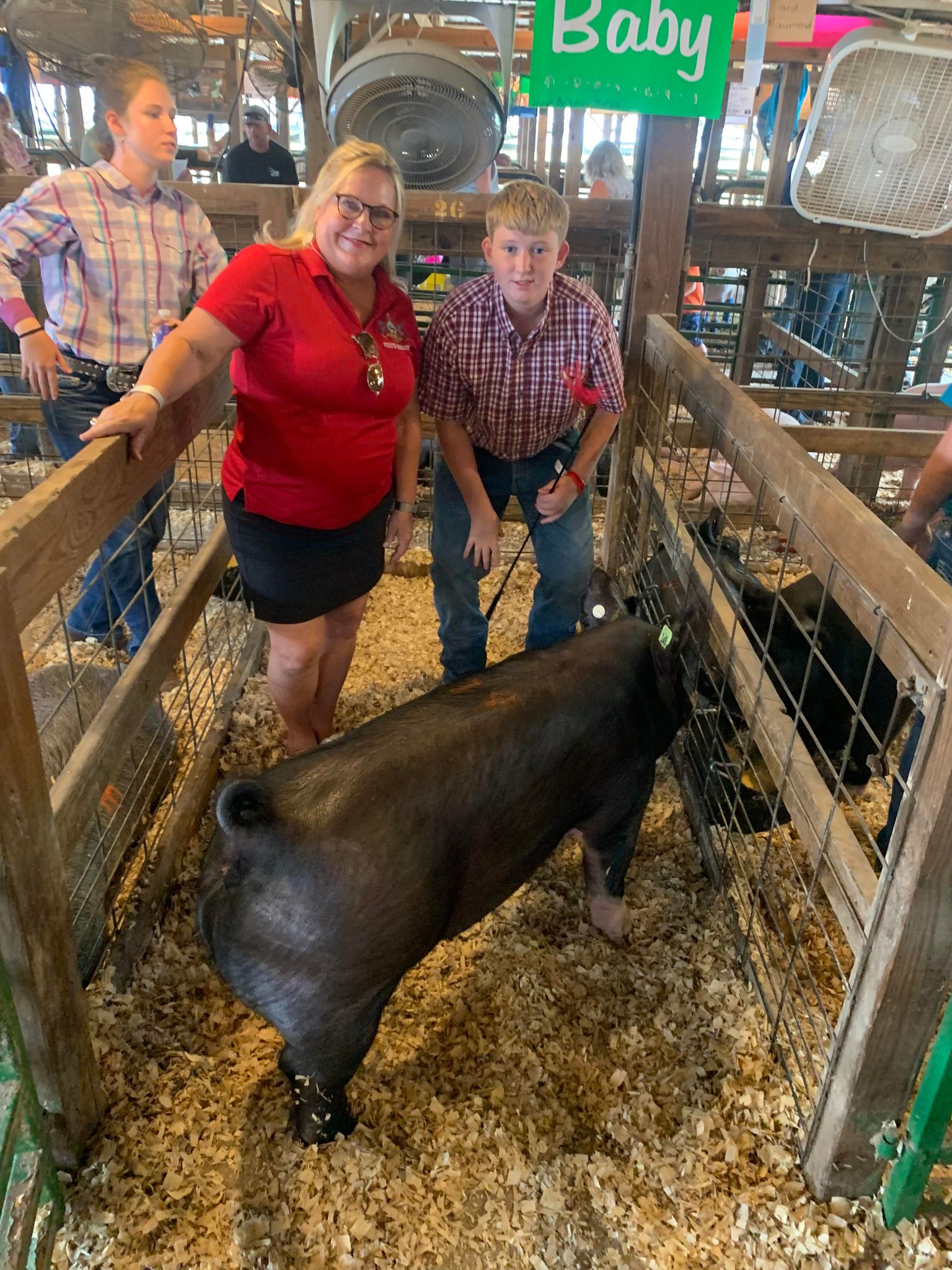 This past Monday was the Opening Ceremony of the Mifflin County Youth Fair. Jamie White (top photo) was honored as "Friend of Fair" and Alexis Casner (second photo) was honored as "Jr. Fair Person". The last photo from left to right includes PA Farm Bureau President Chris Hoffman, Dan Auker, John Breneman of my staff, Fair Queen Katie Stringer, Mifflin County Commissioner Mark Sunderland, and Rep. Kerry Benninghoff.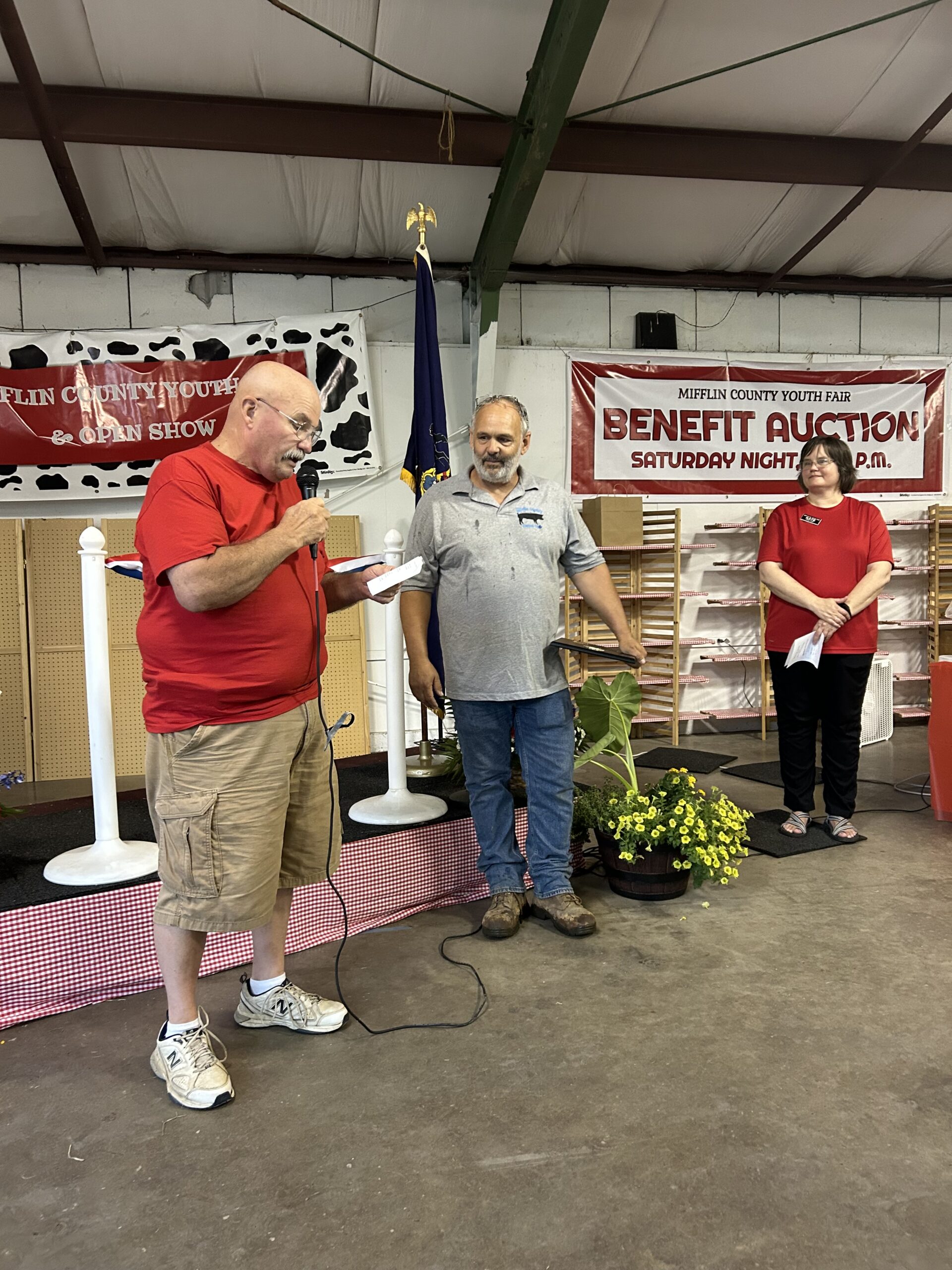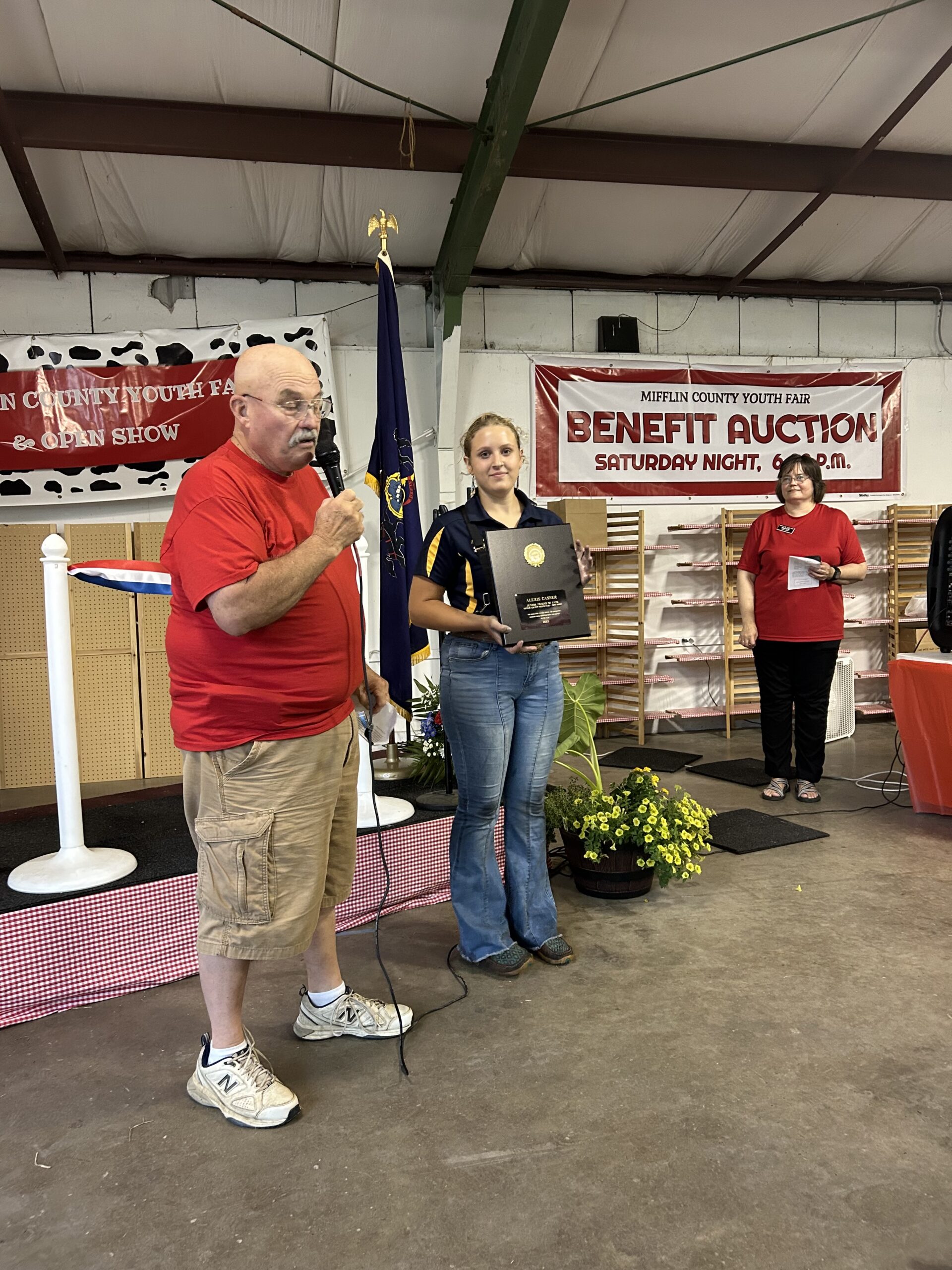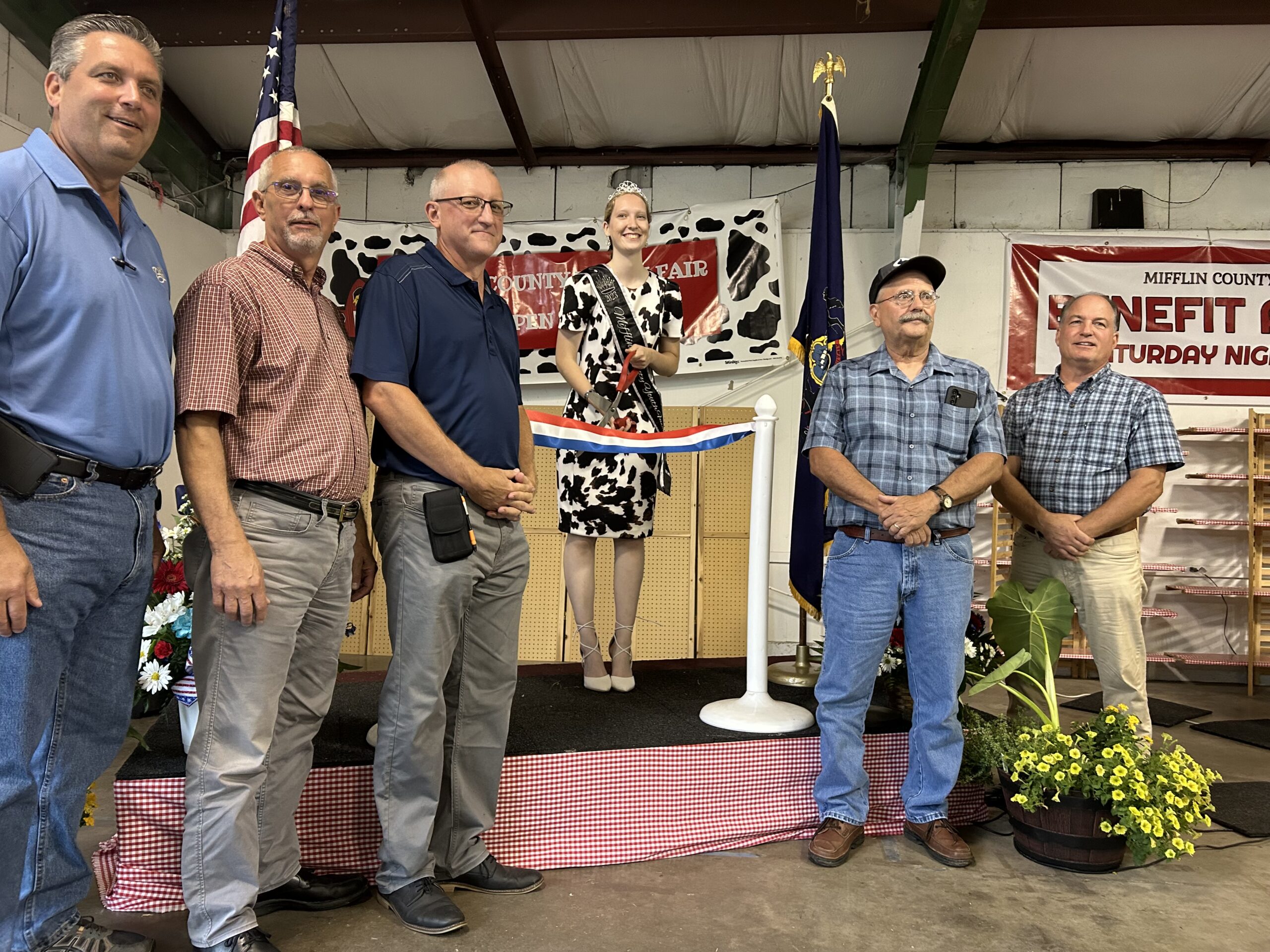 I was honored to speak at the Past President's Banquet at the 131st Central District Firemen's Convention held in Lewistown. This convention, which includes a variety of events such as meetings, memorial services, contests, competitions, and entertainment, serves as a platform to celebrate the accomplishments of our brave firefighters and honor the legacy of those who have passed. It is expected to draw around 3,500 firefighters from across the state. Congratulations to the Brooklyn Hose Company #3, United Fire & Rescue, and City Hook & Ladder for co-hosting this year's convention! Following the banquet, I was pleased to visit the PA State Fire Academy nearby with the PA State Fire Commissioner, Tom Cook, and his staff for a regional advisory board meeting to express support and gratitude to the group for their dedicated public service to our communities.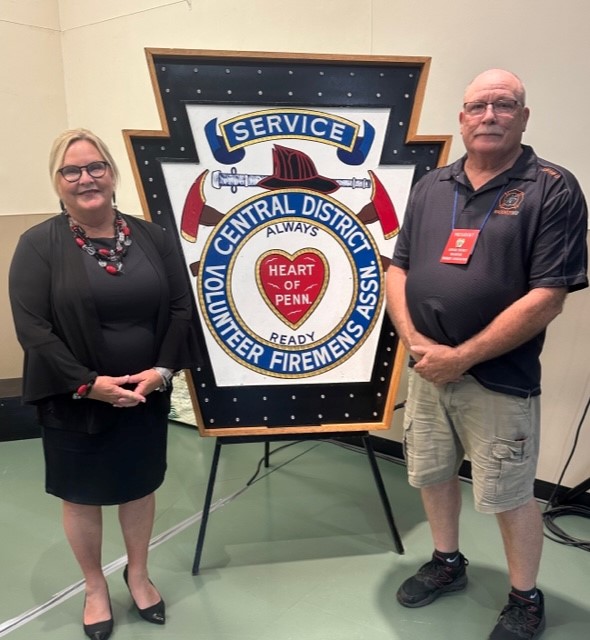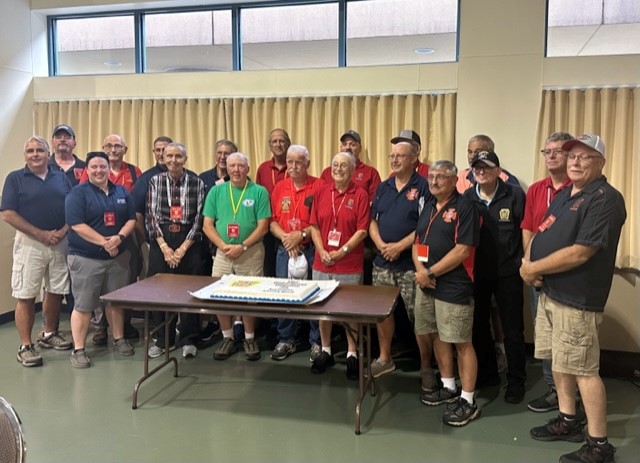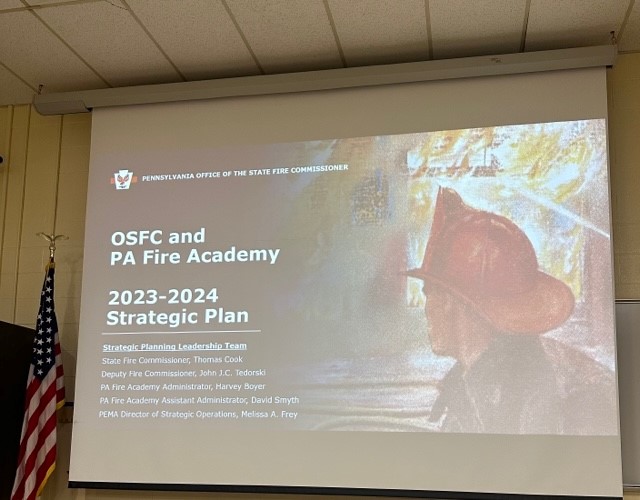 Blair Drug and Alcohol Partnerships held their 34th annual legislative breakfast today, featuring Amy Herschell, PH.D. Amy is a senior director with Community Behavior Health Organization and presented on substance use disorders and trauma.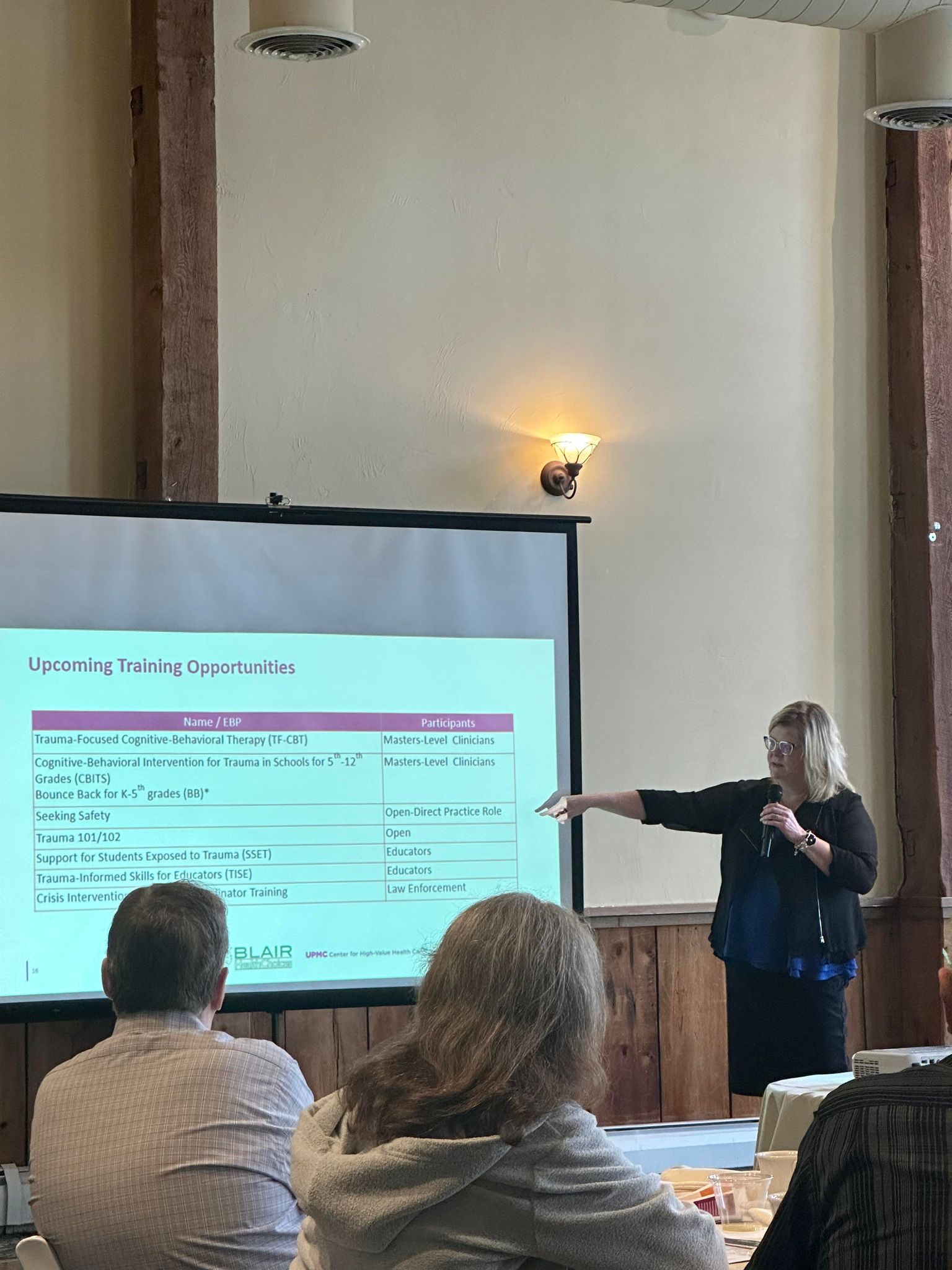 If you are not already subscribed to this newsletter please sign up here.