In this Update:
Gov. Wolf Sues to Prevent Voters from Deciding Critical Issues
In-Person Service Resumes for Unemployment Compensation Claimants
Avian Influenza Recovery Grants Available
Business Owners Targeted with Fraudulent Letters
One-Time Bonus for People Qualifying for Rent or Property Tax Assistance
New App Connects Students Experiencing Homelessness with Resources
Out and About in the 30th
---
Gov. Wolf Sues to Prevent Voters from Deciding Critical Issues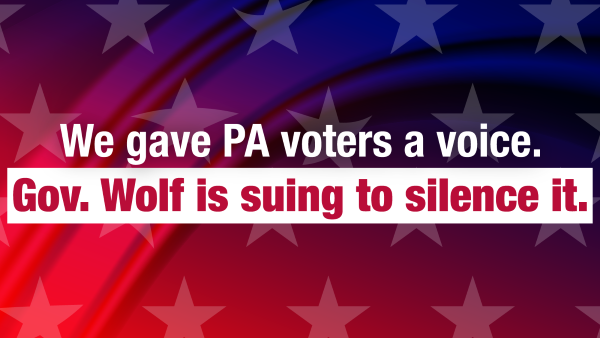 Recently, the General Assembly approved a measure that would put several proposed amendments to the state constitution on the ballot for voters to decide. Unfortunately, Gov. Tom Wolf has filed a lawsuit to keep these crucial questions off the ballot, including my legislative language to prevent taxpayer dollars from funding elective abortions and preserve the authority of elected officials to enact future abortion laws.
His lawsuit seeks to prevent Pennsylvanians from voting on the following:
Voter ID
Auditing elections
Legislative disapproval of regulations
Election of the lieutenant governor
Taxpayer funding of abortions
Given the people have already overridden Gov. Wolf once – restricting his pandemic emergency powers – it comes as no surprise he would use the courts to bypass the people to achieve his goals.
It's my hope this irresponsible gambit will fail and, if approved again in the 2023-24 legislative session, these critical questions will go before the voters.
In-Person Service Resumes for Unemployment Compensation Claimants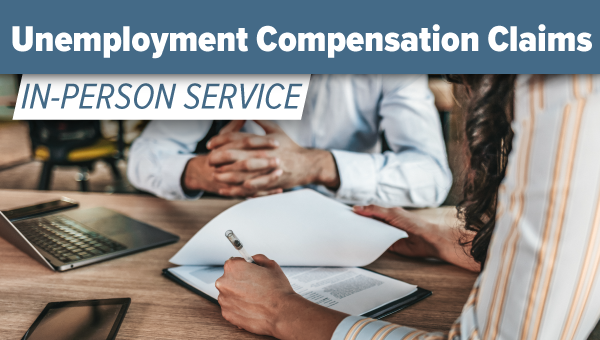 In-person services for Unemployment Compensation (UC) claimants are now available by appointment at all PA CareerLink centers throughout the commonwealth, according to the Department of Labor and Industry.
In-person services are designed to assist individuals who do not have online access or technical skills or have limited English proficiency.
To schedule an appointment, please contact the nearest PA CareerLink site, which can be found at the bottom of the homepage.
Avian Influenza Recovery Grants Available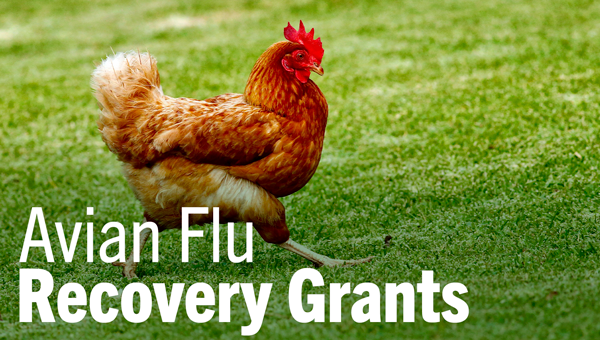 Recovery assistance is now available for poultry farmers and integrators impacted by highly pathogenic avian influenza (HPAI).
The grant program, administered by the Pennsylvania Department of Agriculture, will provide reimbursement to farms, integrators and allied industries directly impacted by HPAI by suffering demonstrable financial losses due to inclusion in a control or quarantine zone.
The number of farms directly impacted by HPAI is currently limited to 17 in Lancaster and Berks counties, which experienced losses of more than 4.2 million birds. Pennsylvania's $7.1 billion poultry industry employs 26,600 workers.
Business Owners Targeted with Fraudulent Letters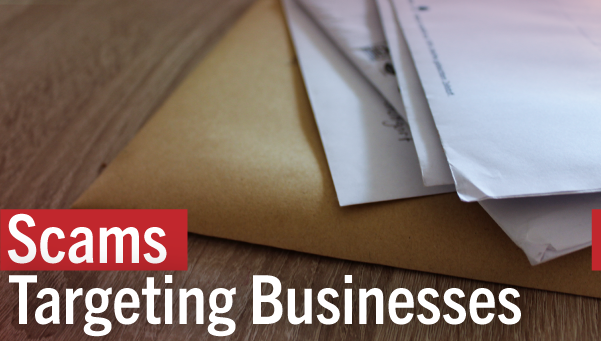 Business owners should be alert for fraudulent letters trying to trick them into turning over their accounting records.
The fraudulent letters include the Department of Revenue's name and logo and leads recipients to believe that they are under investigation for "alleged violation of delinquent sales tax liability." The letter includes contact information for a "Resolution Officer" and urges the business owner to provide accounting records prepared by a licensed professional.
You can find tips on avoiding this scam and verifying information from the state here. If you are concerned about a potentially fraudulent notice, please visit the department's Verifying Contact page for a verified phone number and contact information.
One-Time Bonus for People Qualifying for Rent or Property Tax Assistance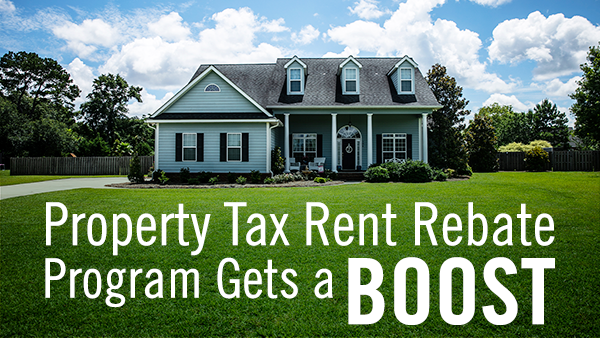 Older Pennsylvanians and Pennsylvanians with disabilities who qualify for a rebate on rent or property taxes paid in 2021 will receive a one-time bonus equal to 70% of their original rebate amount. The total amount a claimant will receive could be as much as $1,657.50, up from the previous maximum of $975.
Eligible claimants of the Property Tax/Rent Rebate Program who have already filed an application for a rebate on property taxes or rent paid in 2021 do not need to take any further action. Those who have not yet filed an application are encouraged to do so.
Bonus rebates will start being mailed and sent via direct deposit in early September. The processing of rebates and bonus rebates will continue through the end of the year as additional applications are received.
Read more here.
New App Connects Students Experiencing Homelessness with Resources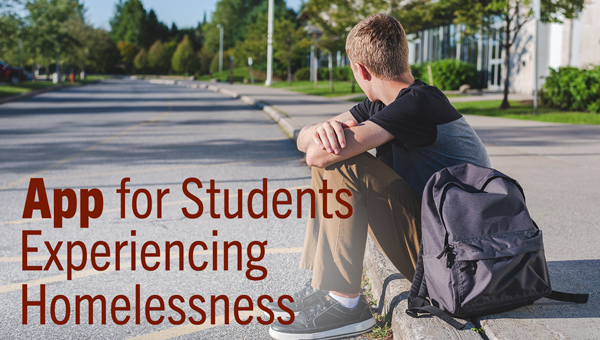 A new mobile and desktop app is available to help connect students and families experiencing homelessness with local services and resources.
Users can search for and request assistance with services and resources in their current location, local communities and throughout Pennsylvania to connect them with help.
Pennsylvania's Education for Children and Youth Experiencing Homelessness program has a network of eight regional offices to ensure that the educational needs of students experiencing homelessness are met.
Out and About in the 30th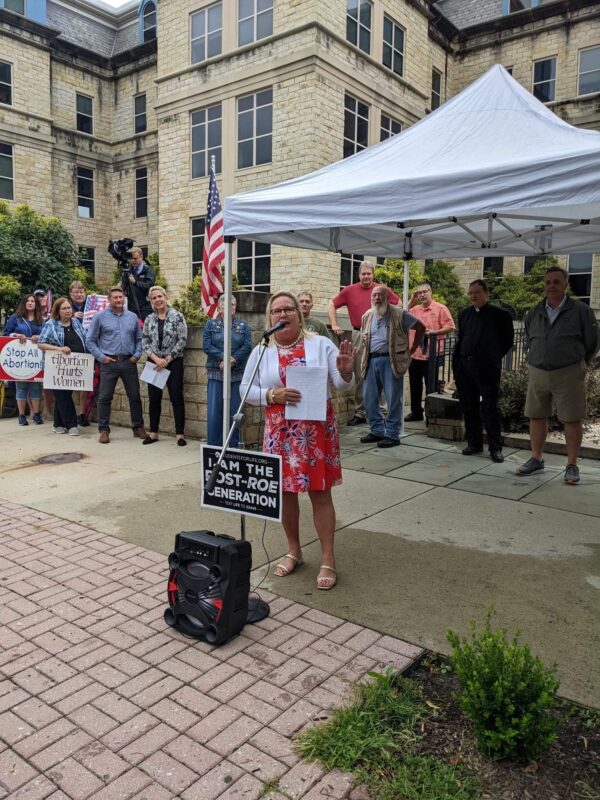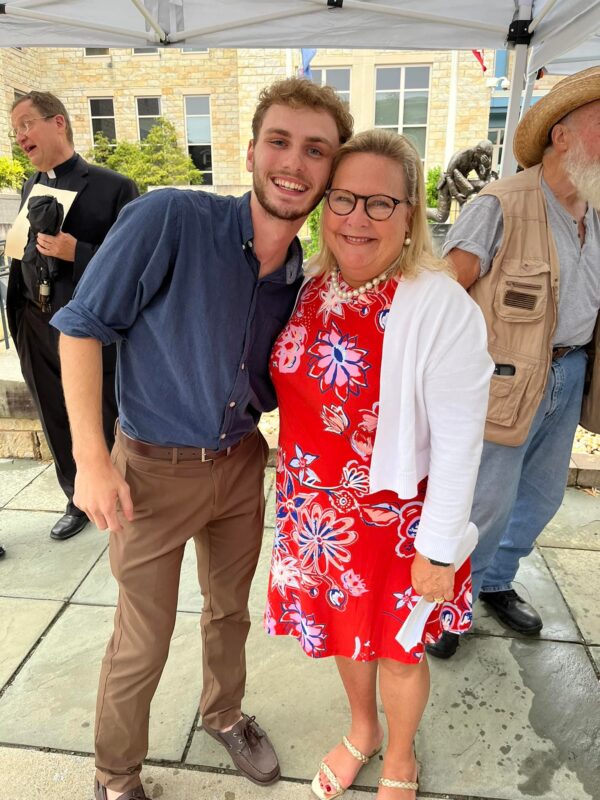 The Rally for Life took place outside the Blair County Courthouse where I spoke in support of unborn lives and to celebrate the overturning of Roe v. Wade. More than 250 citizens lined the streets! Thank you to Ethan Potter, the young man who organized this event. Ethan is a true inspiration for this cause.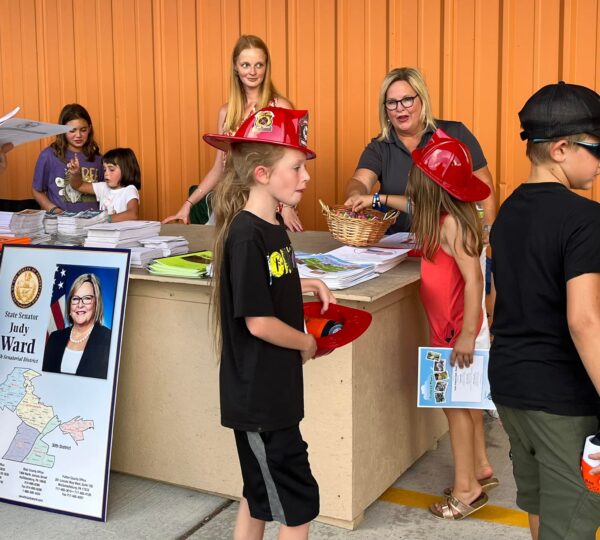 I spoke with many constituents at the National Night Out Against Crime event. It's always nice to see all the different police departments join together to connect with the community and see so many friendly faces!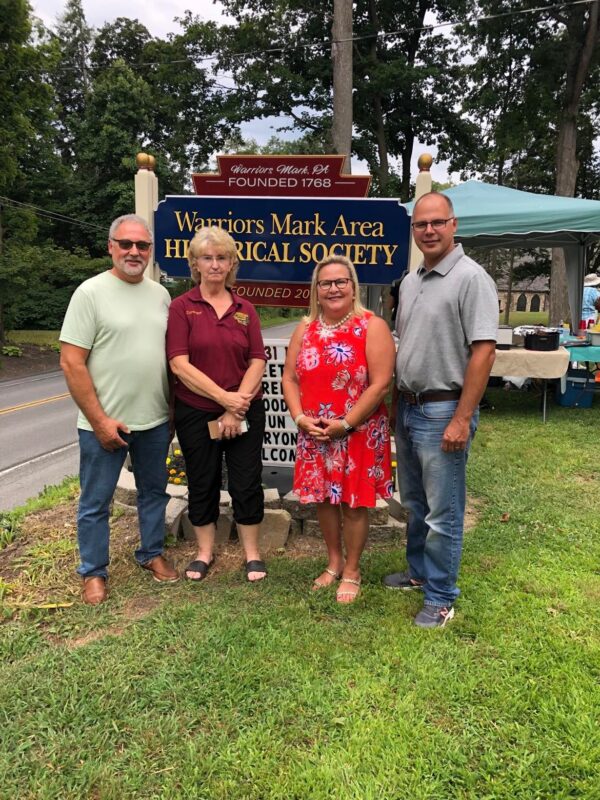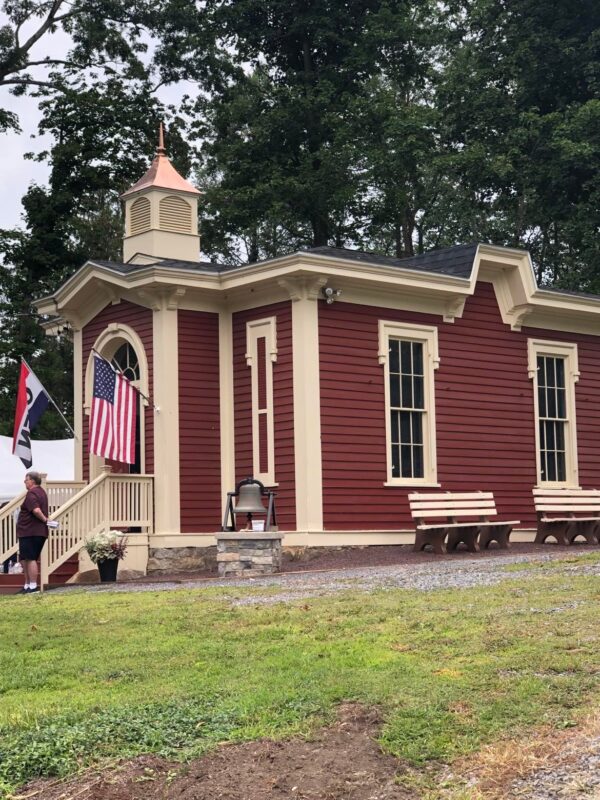 Recently the Warrior's Mark Historical Society dedicated the Lowrie Schoolhouse as the new location for the Historical Society. This one-room school building was built in the 1860's. Pictured with me is Huntingdon County Commissioner, Scott Walls; Historical Society President, Eileen Long; and State Representative Rich Irvin.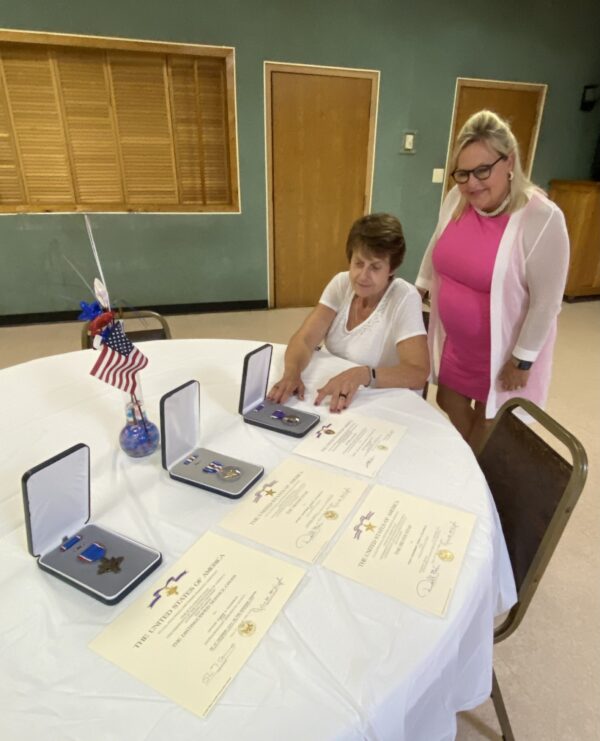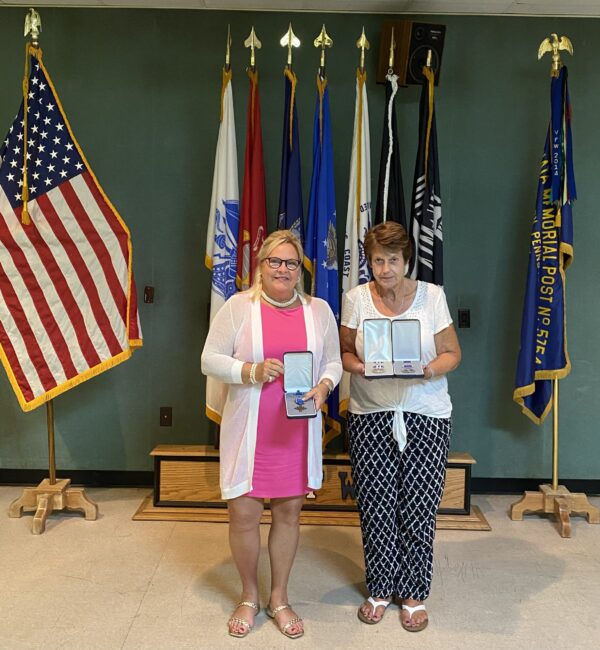 It was my pleasure to present military awards for Joseph S. Giacobello to his daughter, Michelle Booher, of Mount Union, Huntingdon County. Joseph S. Giacobello, (June 30, 1919 – February 16, 2019) of Mount Union is one of the most highly decorated veterans in Central Pennsylvania, recognized for his valor during WWII. Joe went overseas with the 35th Infantry Division. He was with Company F, 2nd Battalion, 137th Infantry Regiment, and arrived in Normandy France on July 5, 1944. For his outstanding gallantry and leadership in multiple battles in France, he was awarded the Distinguished Service Cross, two Silver Stars, two Purple Hearts, and the Combat Infantry Badge. The Village of Hellimer, France, has also erected a monument in his honor to express their gratitude for his heroic actions, which will be dedicated November 2022. His daughter, Michelle Booher, contacted us for assistance in obtaining documentation of his awards so they could be listed on his veteran's cemetery marker. During that process, our office received the physical medals, certificates, and descriptions of his acts of extraordinary courage from the National Archives. In addition to the medals listed above, we also received Captain Giacobello's WWII Victory Medal and WWII Honorable Service Lapel Button. I was very honored to present them to Michelle this week at the Mount Union VFW Post 5754.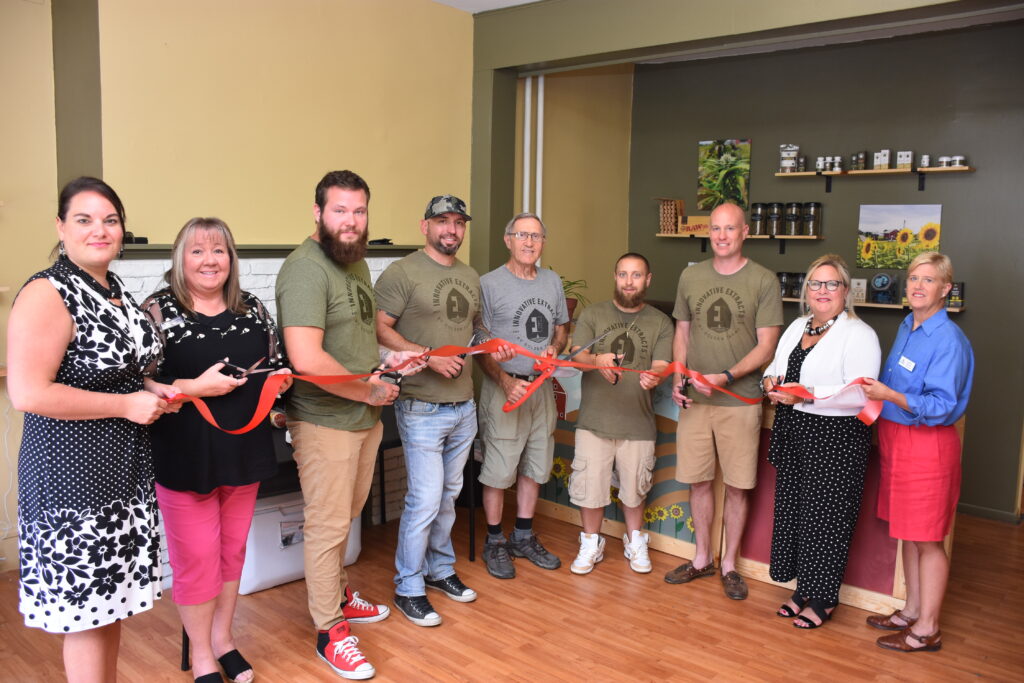 Congratulations to Innovative Extracts on their grand opening in Hollidaysburg. This business is veteran-owned and produces high-quality natural CBD products. The business grows and extracts hemp and oils on their farm in Portage. They focus on educating the public on the overall health benefits and performance of natural health and wellness products and habits.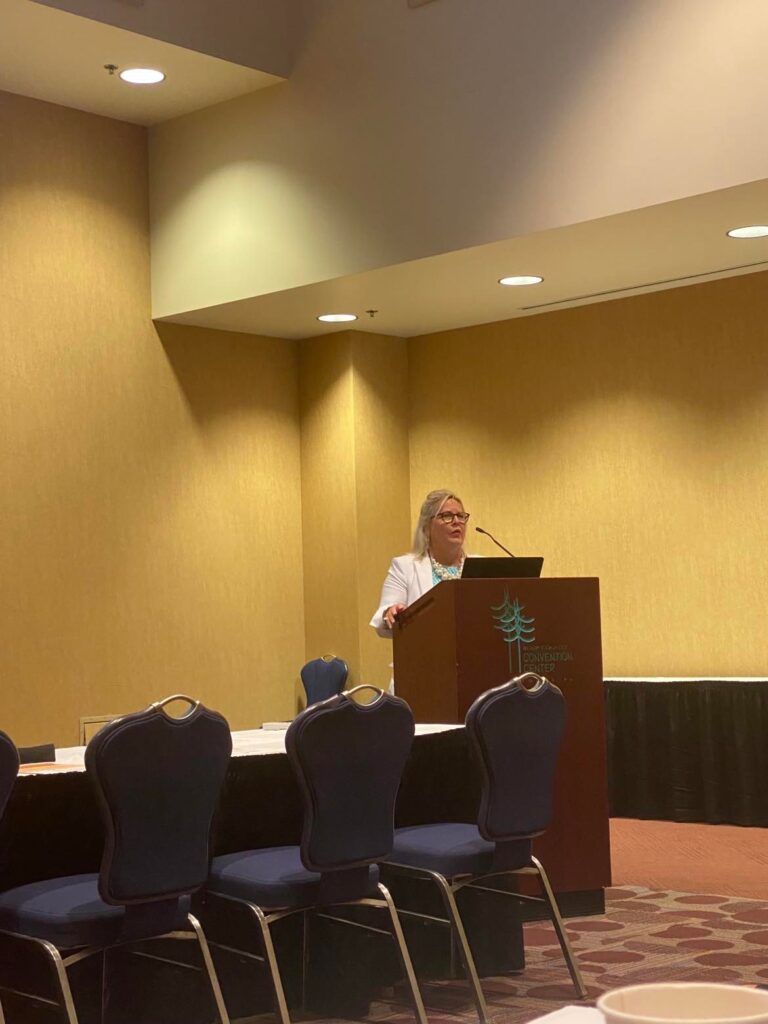 Today, Blair Drug and Alcohol Partnerships hosted their annual Legislative Breakfast. Cynthia Pharis, owner of Live Oak Evaluation Consulting, was the keynote speaker. She presented survey results on "What Blair Youth Are Telling Us" concerning drugs and alcohol.