In this Update:
Strengthening the Integrity of Pennsylvania's Elections
Setting the Record Straight
Special Education Additional School Year Notification Deadline is Monday
New Law Improves Access to Home Health Care Services
Help for Veterans and Beneficiaries Facing Unexpected Hardships
Watch Out for Energy Marketing Scams
Please Support Local Independent Retailers
Out and About in the 30th
---
Strengthening the Integrity of Pennsylvania's Elections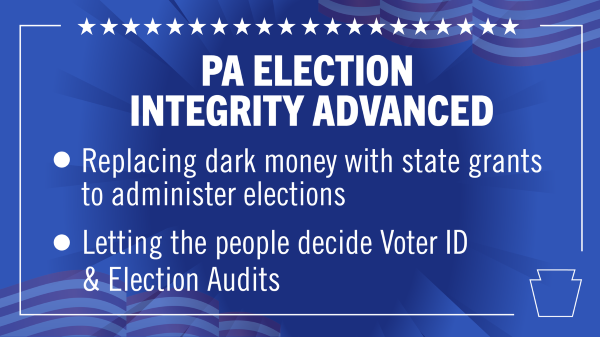 Most Pennsylvanians say they are dissatisfied with the way elections are conducted in the state, according to a recent poll. To address this, the General Assembly passed several election integrity measures.
The General Assembly passed two proposed amendments to the Pennsylvania Constitution addressing elections. If approved again in the 2023-24 legislative session, the questions will be put on the ballot for voters to decide.
One of these amendments would require all voters to present a valid form of identification prior to voting in person or by mail. Seventy-four percent of Pennsylvanians support requiring voters to present identification to vote.
A separate proposed amendment would require the General Assembly to provide for audits of elections, including the administration of elections and the results. This crucial work would be performed by the state Auditor General.
In addition to moving these constitutional questions one step closer to voters, the General Assembly passed Act 88 of 2022 to get private money out of the administration of our elections. The legislation was created after certain counties received millions of dollars from a group funded by Facebook founder Mark Zuckerberg during the 2020 Election.
The new law creates grants for counties to cover costs such as hiring and training staff, printing ballots and managing voting machines and tabulation equipment. In return, counties who accept the money are required to take several critical steps to ensure the integrity of the process.
Pennsylvanians have advocated for real and meaningful changes that will promote confidence in the fairness of our election system. As elected officials, it is our responsibility to ensure every part of our voting system is above reproach.
Setting the Record Straight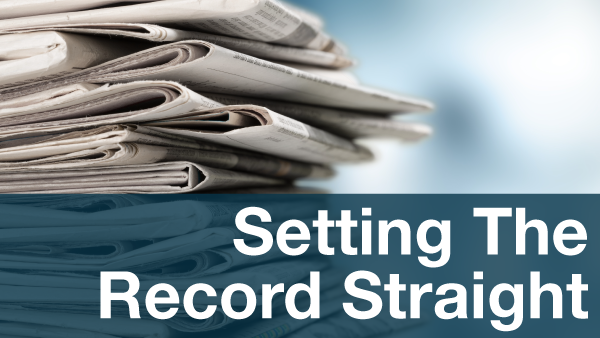 I recently wrote an op-ed on Senate Bill 106 to set the record straight on what the bill does and provide the facts about the abortion amendment included in the bill. Now Governor Wolf has sued the General Assembly over the legislation, mistakenly claiming that this legislation would lead to a complete abortion ban. In response, Senate Majority Leader Kim Ward issued a statement, which can be viewed here. Please click here to read my op-ed on my Senate website.
Special Education Additional School Year Notification Deadline is Monday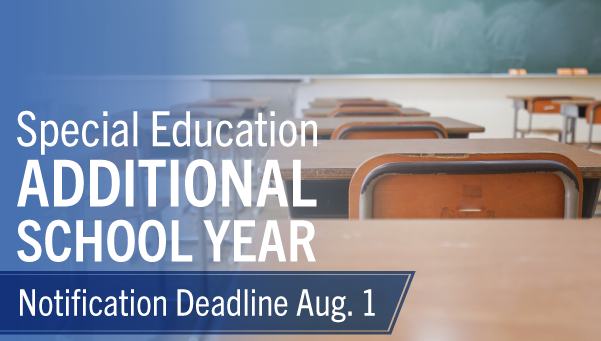 The General Assembly recently passed a proposal to provide an additional year of instruction to special education students who reached the age of 21 during the 2021-22 school year or before the 2022-23 school year starts.
Due to COVID-19, many of these students suffered immense learning loss and need a bridge before aging out of the public school system.
Information about this provision is available here. Parents must submit the Act 55 of 2022 Student Enrollment Notification Form to their school district by this Monday, Aug. 1.
New Law Improves Access to Home Health Care Services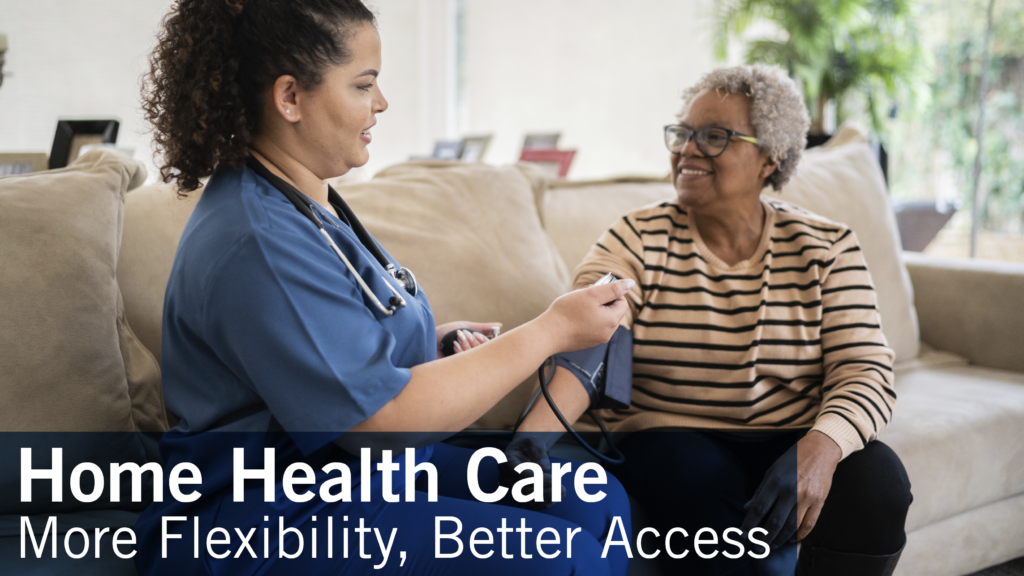 Legislation recently passed by the General Assembly and enacted into law will help improve access to home health care services by making permanent two regulations waived during the COVID-19 pandemic.
Prior to the pandemic, non-physician practitioners were unable to order or oversee orders for home health care services. Additionally, registered nurses were not able to perform remote visits to patients in need of home health care services.
Due to great need, those regulations were waived during the pandemic. Act 30 of 2022 makes these exceptions permanent, so health care services are more accessible to those individuals who cannot leave their homes to obtain care or treatment.
Help for Veterans and Beneficiaries Facing Unexpected Hardships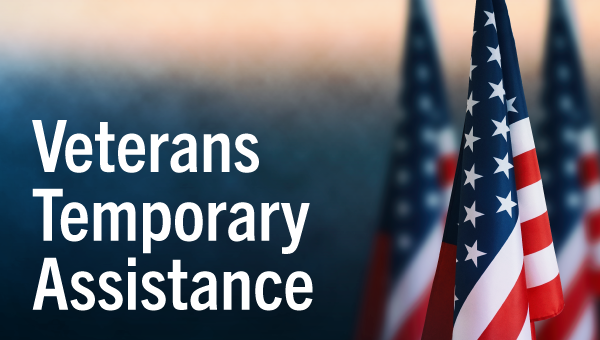 Pennsylvania veterans and beneficiaries facing a crisis can receive financial relief for necessities of life such as food, shelter, fuel and clothing through the Veterans Temporary Assistance program.
Eligible veterans or their beneficiaries can qualify for up to $1,600 in a 12-month period. Eligibility requirements include: a person who served in the U.S. Armed Forces (discharged under honorable conditions), died in service or was killed in action, or suffered a service-connected disability.
To apply, contact the County Veterans Affairs Director in your county.
Watch Out for Energy Marketing Scams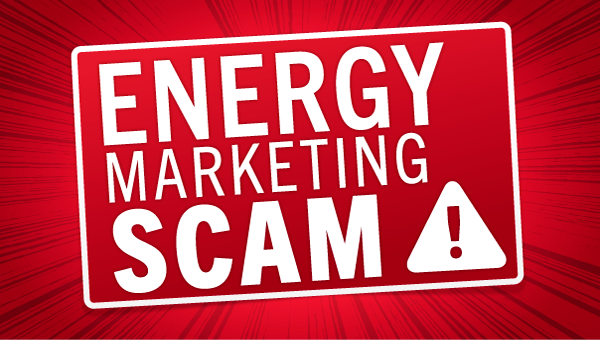 Consumers should be alert for potential energy marketing scams, especially unsolicited telemarketing calls requesting immediate action and promising far-reaching savings on energy bills.
One type of misleading solicitation involves robocalls from unidentified sources making vague and potentially misleading statements about customer discounts, refunds, rebates and bonuses if the customer acts now. The calls often appear as a local telephone number on recipients' caller ID, which is often fake or "spoofed," or the calls fail to display any number at all.
According to the Pennsylvania Public Utility Commission, if the sales agent fails to immediately identify themselves and the reason for the call, the consumer should end the call. Find out more about scammers and how to avoid them here.
Please Support Local Independent Retailers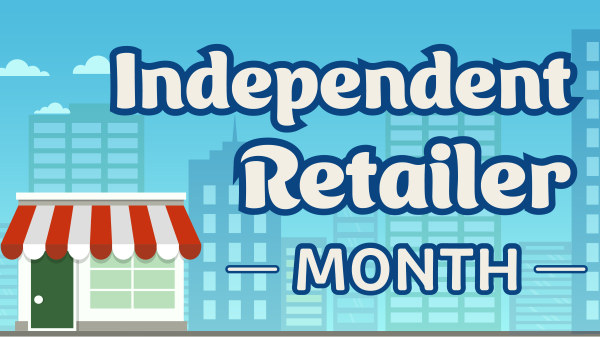 Local, independent retailers reinvest more of their revenues than chain retailers and much more of their revenues than Amazon. Shopping local and supporting independent retailers contributes to the health and prosperity of our communities. I hope you give them a chance to earn your business year-round.
Out and About in the 30th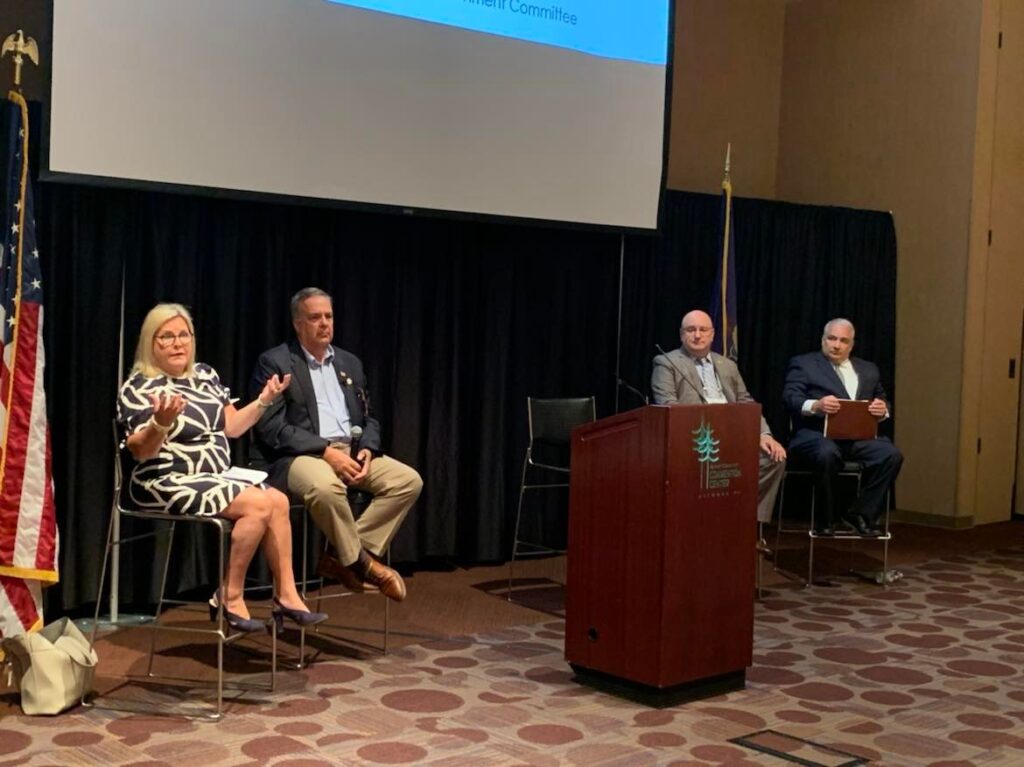 This week the Pennsylvania State Association of County Controllers Annual Conference was held in my district. I was asked to participate on a legislative forum along with State Representatives Jim Gregory and Ben Sanchez, as well as Dave Greene, Executive Director PA Local Government Commission. A big thank you to my constituent, A.C. Stickel, Blair County Controller, for his role in hosting the conference in Blair County.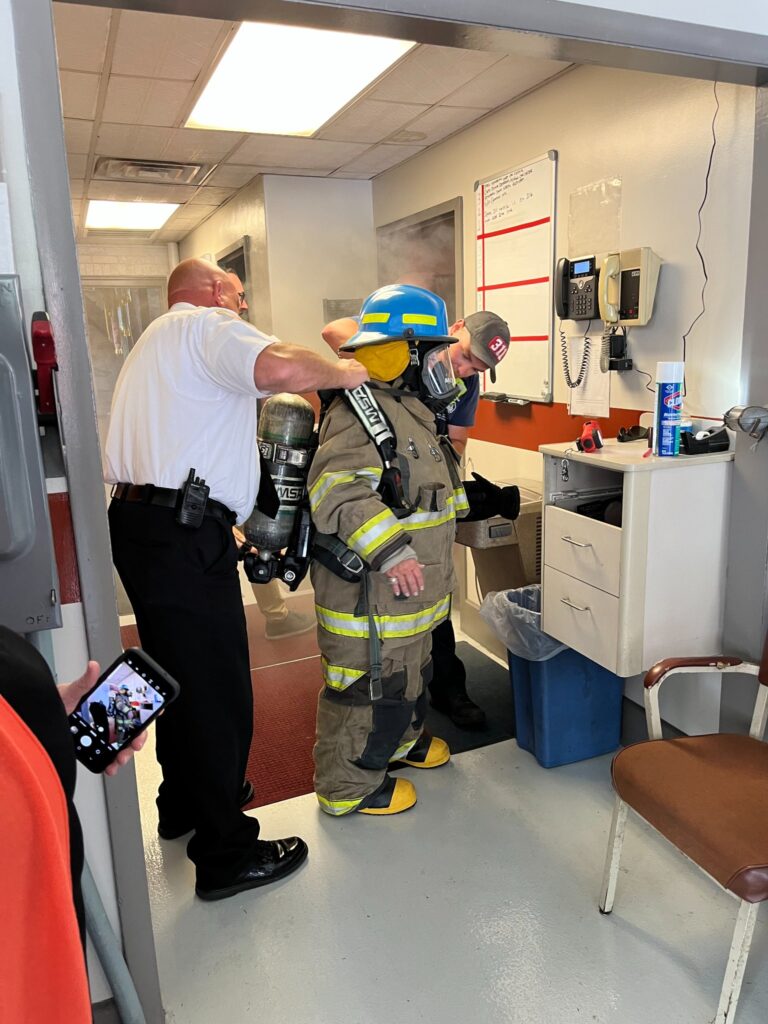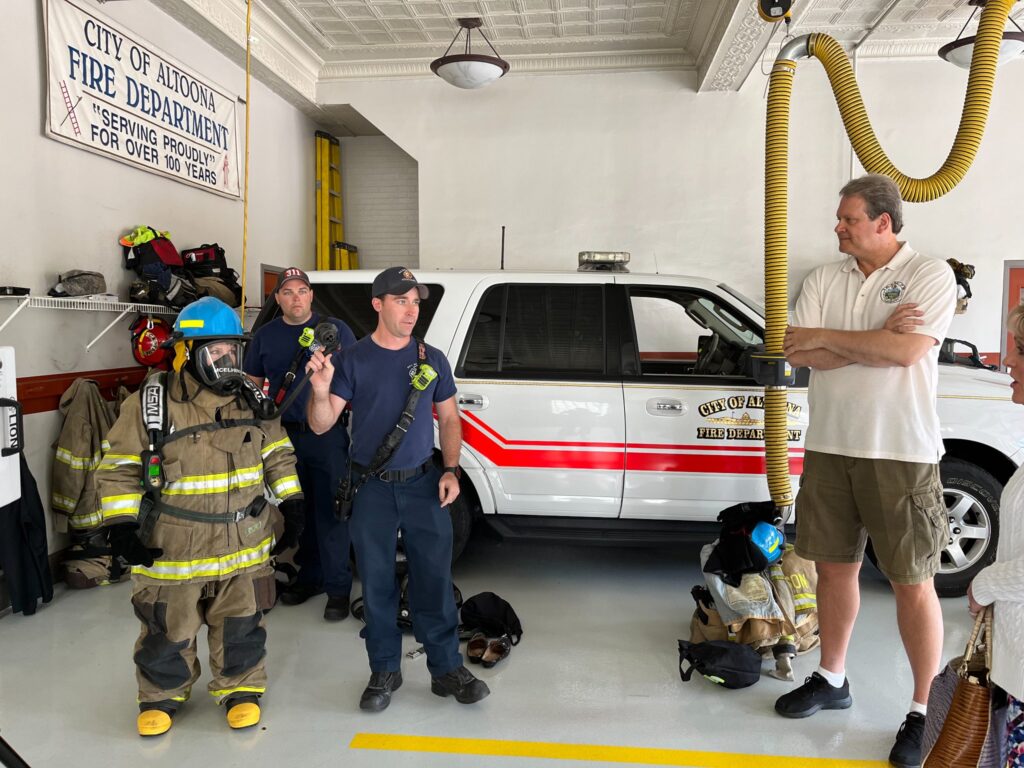 I was hosted by the Altoona Fire Department, where Chief Tim Hileman and several other department members gave me an overview of the role of a fire department member. I was able to dress in gear and do some assimilation training. Thank you to this brave group of members for keeping the City of Altoona a safer community.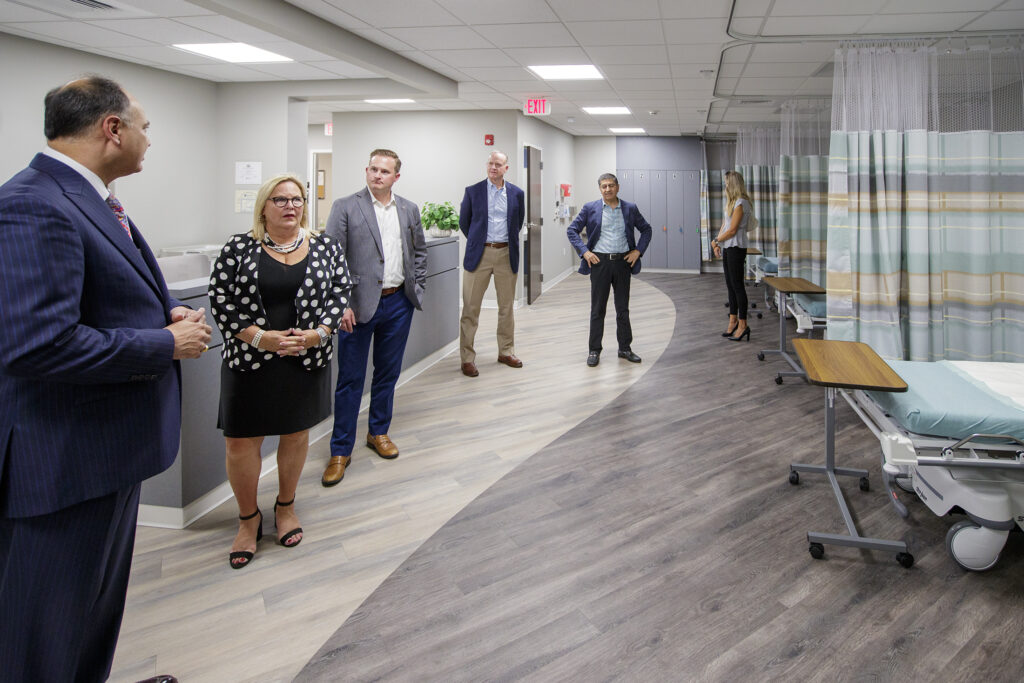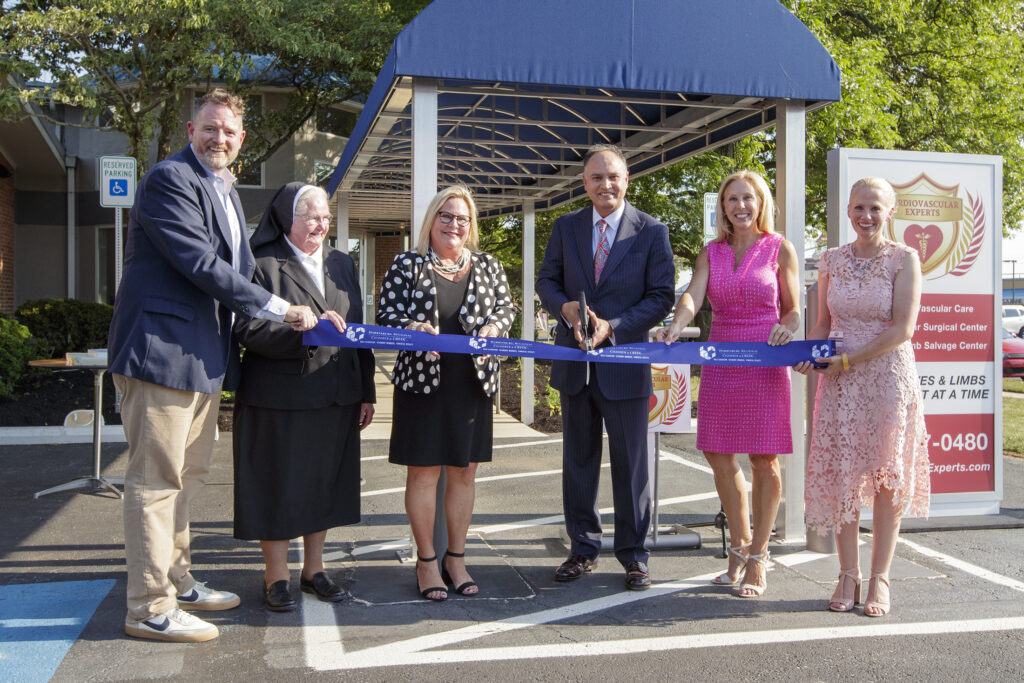 Recently, Cardiovascular Experts of Central Pennsylvania celebrated its new surgical center in Camp Hill and offers a full outpatient surgical center in the same location as its interventional cardiology practice. The center provides another choice for patients needing interventional endovascular procedures to open blocked arteries. Previously, such procedures could only be performed in a hospital setting, but Rep. Dawn Keefer and I worked to solve this problem. The governor signed into law my Senate Bill 818 to allow ambulatory surgery centers to provide expanded services aligned with the federal Centers for Medicare and Medicaid Services (CMS).