Committee Votes in Favor of New Protections for Stage IV Cancer Patients
Patients who are diagnosed with Stage IV metastatic cancer have extraordinary health care needs, and timely treatment is essential in order to successfully fight the disease. Unfortunately, some insurance plans may limit coverage or require patients to try alternative treatments first before covering advanced treatments that are recommended by doctors.
Critical health care decisions should be made solely between the doctor and the patient. That is why I introduced the Fair Access to Cancer Treatment Act, a bill that would ensure these patients can receive all medications and treatments prescribed by their doctor.
The Senate Banking and Insurance Committee approved the bill this week. More information about the bill is available here.
---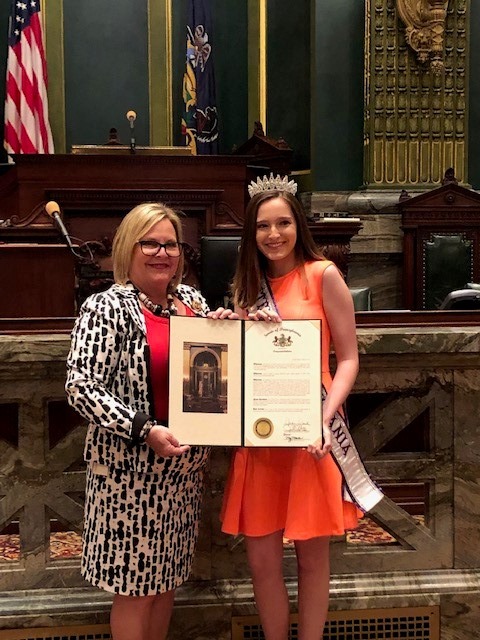 It was a pleasure to recognize 2019 Miss Teen Pennsylvania International Alivia Jacobs, a senior at Bellwood-Antis High School. Her platform supports the Jared Box Project, which fills plastic shoe boxes with toys and games for children in local hospitals. Congratulations and best wishes, Alivia!
---
Senate Approves Bill Fully Integrating Criminal Offense of Strangulation
In 2016, lawmakers approved a law that created the criminal offense of strangulation in order to recognize the danger and brutality of this heinous act. However, a loophole in existing law means that these offenses cannot be considered in sentencing for subsequent crimes or in child custody proceedings.
The Senate approved a bill last week that I sponsored to fully integrate this crime into Pennsylvania law as a crime of violence, bringing us one step closer to treating this offense with the seriousness it deserves. More details about my bill are available here.
---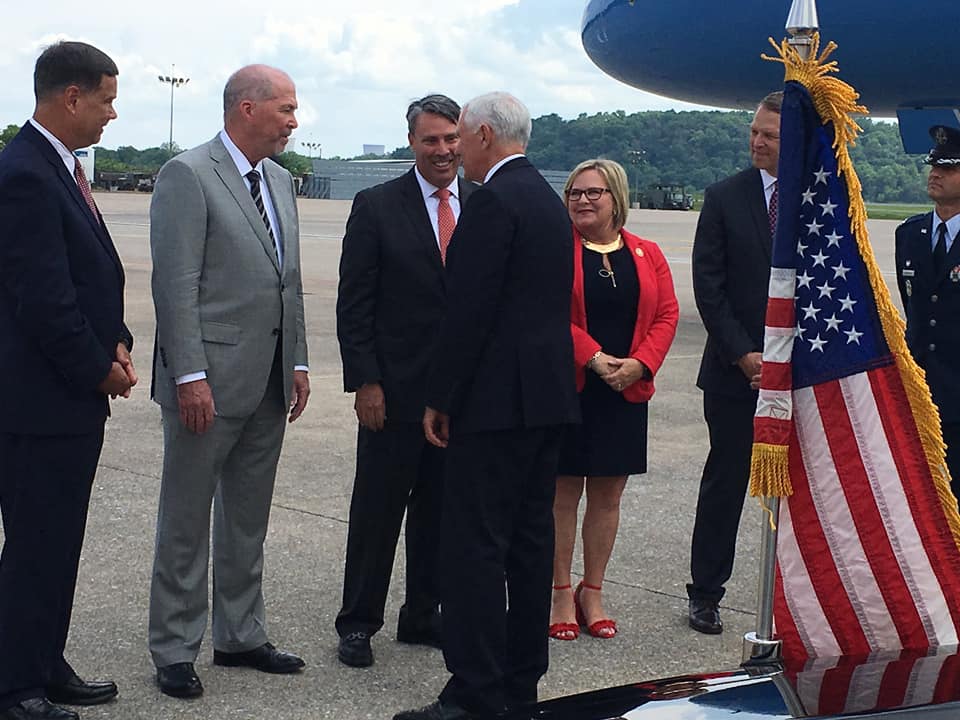 It was an honor to welcome Vice President Mike Pence on his visit to Pennsylvania last week.
---
Senate Panel Endorses New Program to Support Specialty Crops
The federal government offers a special grant program that is targeted specifically to support specialty crops, a growing sector of the nation's agriculture industry. The Senate Agriculture and Rural Affairs Committee approved a bill this week that I authored to provide additional funding to support a wider variety of specialty crops that are not covered by the federal program, including hemp, hops and hardwoods.
The program would provide a boost to the top industry in the state and region and ensure farmers can meet the growing demand from consumers for specialty products. More information about this proposed program is available here.
---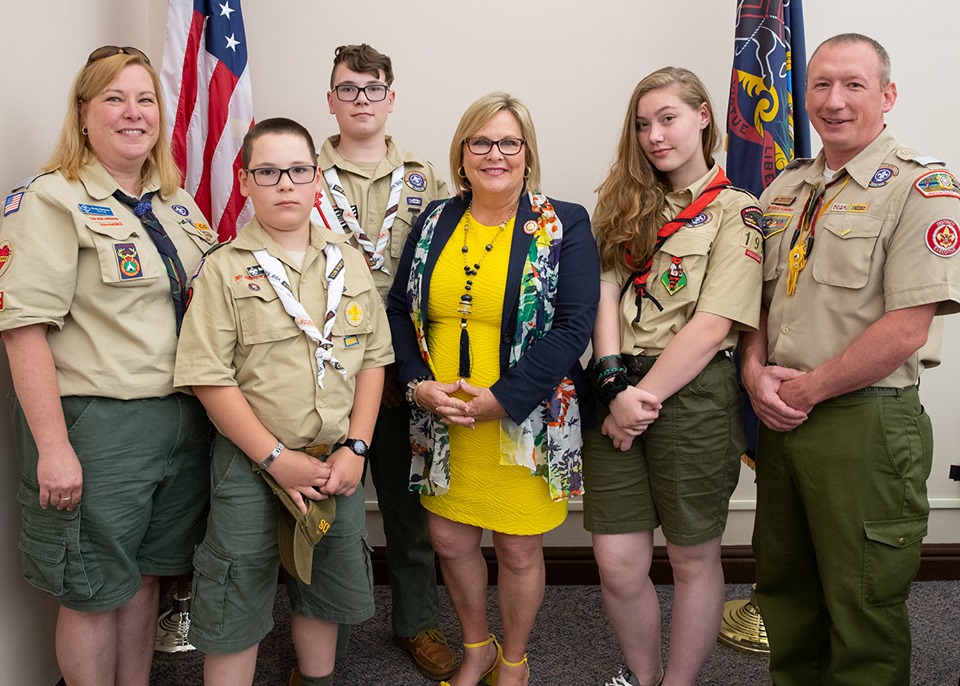 It was great to see Jason Hinkle, Cynthia Schaich, Carl Schaich, Roy Schaich and Jenna Johnson in Harrisburg this week representing the Boy Scouts!
---
Letter Urges Further Study of CWD in Deer
Our region has been one of the hardest hit parts of the state for Chronic Wasting Disease (CWD) in deer. Following the release of an audit that showed that the Game Commission has millions of dollars in reserves, I wrote a letter urging them to conduct an aerial study of the local deer population, as well as a comprehensive study of CWD to determine the causes, spread and treatment of the disease.
The full letter is available on my website here.
---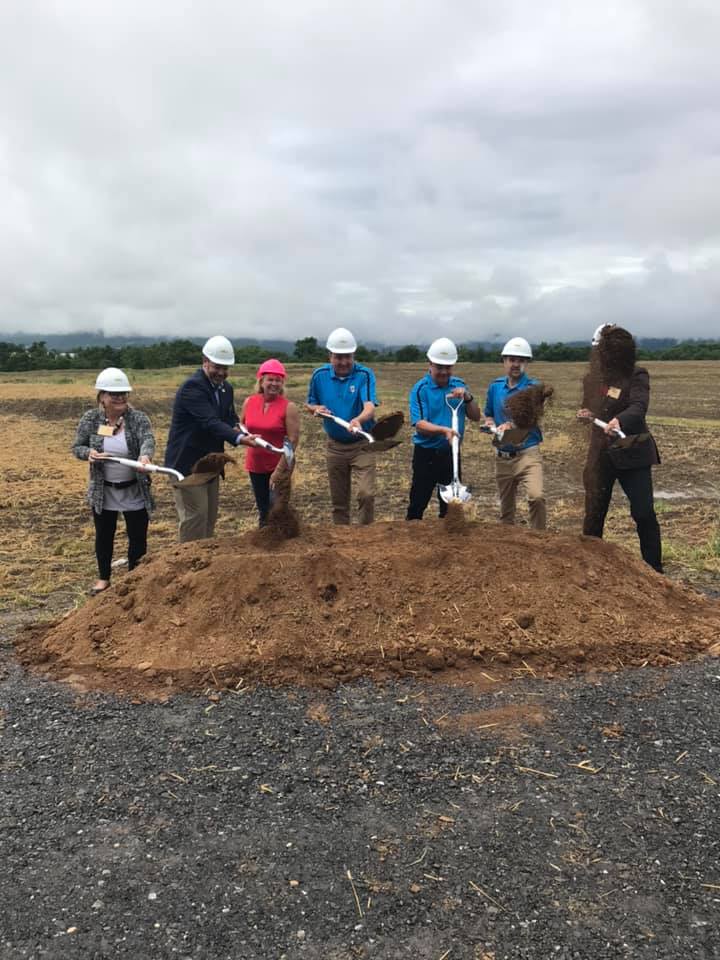 I was proud to participate in a recent groundbreaking event for Herbrucks Egg-laying facility in Mercersburg. This family-run business has integrated many innovative processes into their facilities to ensure they are a valued member of the community.
---
Package of Bills Would Reform Pennsylvania's Emission Testing Program
The Senate Transportation Committee approved a package of bills this week that would make necessary changes to the state's Vehicle Emissions Inspection and Maintenance (I/M) program. Some of these reforms include:
---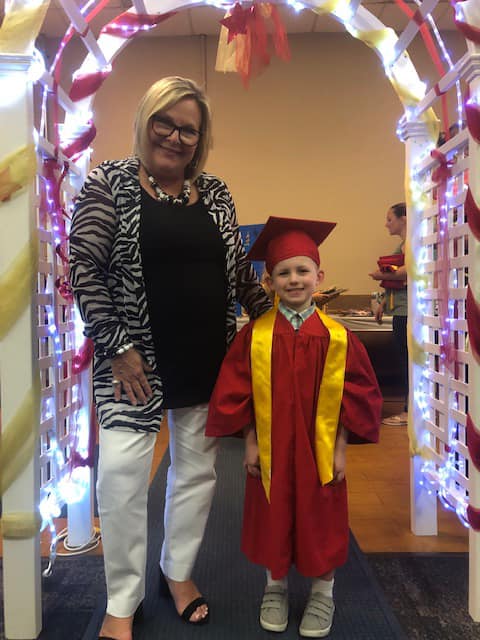 My friend Brycen graduated last week from Begin With Us Preschool. He is a bright young man who has a great future ahead of him!
---
PFBC Seeks Public Comment on Proposed Spruce Creek Tackle Regulations
The Pennsylvania Fish and Boat Commission (PFBC) is seeking public comment on proposed changes to fishing tackle regulations for a section of Spruce Creek located in Huntingdon County through June 24.
The proposed change would add this section of Spruce Creek to the Catch-and-Release All Tackle Program. This designation would allow anglers to use any form of tackle, including both artificial lures and live bait, to catch fish and release them immediately.
Community residents can submit comments here.
---
I was honored to see Command Sergeant Major Harry Buchanan III from Altoona at the Capitol. He currently serves as the State Senior Enlisted Advisor located at Joint Forces Headquarters in Fort Indiantown Gap, Pennsylvania. He advises the Adjutant General on all enlisted matters within the Pennsylvania National Guard.