In this Update:
Rally Against Tolling Interstate Bridges Set for June 8
Senate Committee Acts to Protect Women's Sport
Bills of Note Approved by Senate Committees
Preparing for America's Semiquincentennial
Scammers are Targeting Student Loan Borrowers
June 6 is the Anniversary of D-Day
Out and About in the 30th
---
Rally Against Tolling Interstate Bridges Set for June 8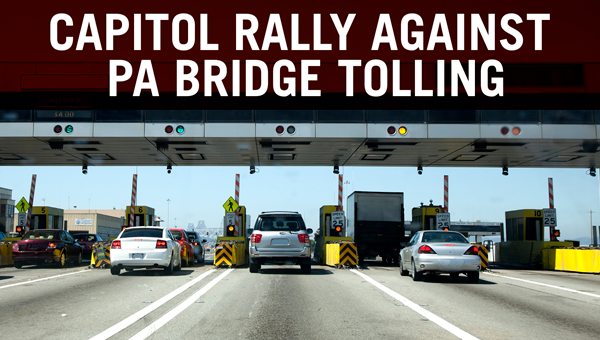 Lawmakers and representatives of local communities will take part in a June 8 Capitol rally against the Wolf administration's plan to toll nine interstate bridges.
The bridge tolling initiative will cost the average commuter an additional $1,000 per year and was moved through the process without legislative input or approval. Commonwealth Court recently halted the plan, siding with a county and several municipalities that challenged the plan as unconstitutional. The administration has appealed the ruling to the state Supreme Court.
The administration's plan would add tolls to the following bridges:
The Senate approved Senate Bill 382 to halt the tolling and require more transparency in the Public-Private Partnership process, which produced the tolling plan. Gov. Tom Wolf has threatened to veto the measure. The rally will be held June 8 at 10 a.m. and streamed live at PASenateGOP.com and Facebook.com/PASenateGOP.
Senate Committee Acts to Protect Women's Sports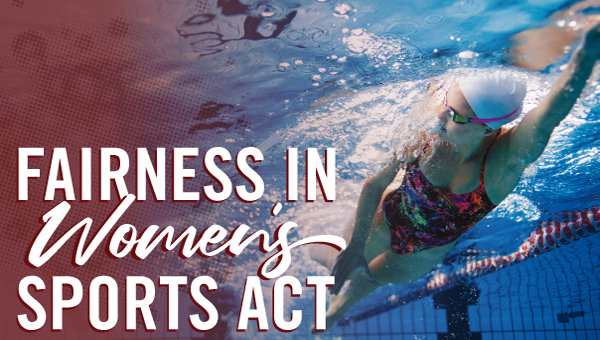 Legislation to protect women's sports in Pennsylvania was approved by the Senate Education Committee and sent to the full Senate for consideration.
Under House Bill 972, an athletic team or sport designated for females, women or girls may not be open to biological males. In addition, a student deprived of an athletic opportunity would be able to file a lawsuit against the offending college or high school.
I am proud to sponsor the companion legislation, Senate Bill 1191. My legislation would accomplish the same goal as House Bill 972 and protect women's sports. More than a dozen states passed similar legislation after women's sports organizations were pressured to allow biological males to compete on their teams.
Bills of Note Approved by Senate Committees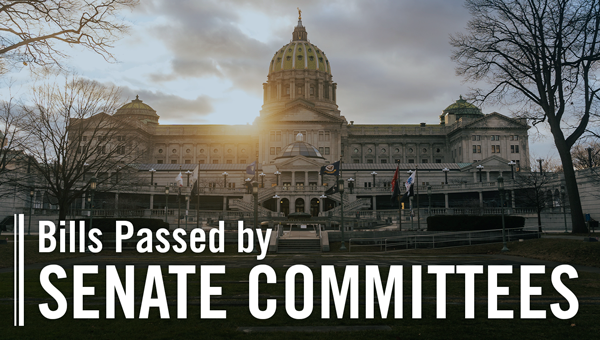 Other bills approved by Senate committees include:
Senate Bill 643, approved by the Senate Community, Economic and Recreational Development Committee, amends the Local Option Small Games of Chance Act to allow club licensees to retain more of their proceeds from small games of chance while maintaining charitable donation requirements.
Senate Bill 1147, approved by the Senate Labor and Industry Committee, increases penalties on construction companies that fail to use the federal E-Verify system to verify the legal employment eligibility of new hires.
Senate Bill 1183, approved by the Senate Transportation Committee, provides law enforcement new tools to crack down on the illegal operation of dirt bikes and all-terrain vehicles on public roads.
Preparing for America's Semiquincentennial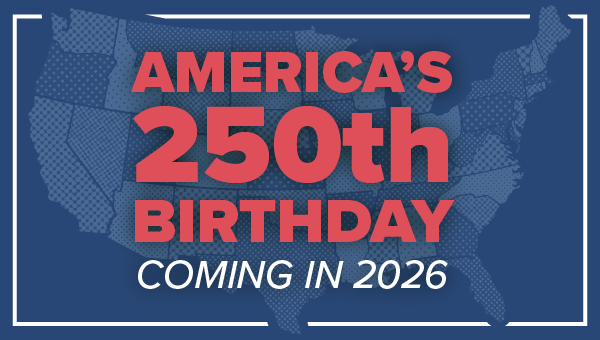 Planning for America's 250th birthday in 2026 would be aided by legislation approved by the Senate to help fund Pennsylvania's celebratory efforts.
Senate Bill 1186 would allocate a portion of the fee from the sale of the special USA semiquincentennial registration plate to the Pennsylvania Commission for the U.S. Semiquincentennial.

America250 is the largest celebration in our nation's history. Congress established the nonpartisan U.S. Semiquincentennial Commission, which has been working with state affiliates to engage public and private entities across the country to make America250 a momentous event.
Scammers are Targeting Student Loan Borrowers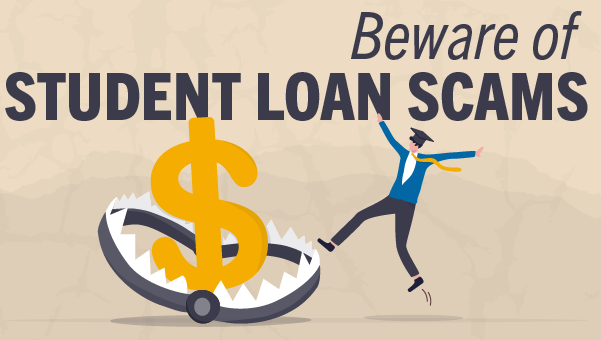 The Pennsylvania Higher Education Assistance Agency warns that recent reports about potential broad-based federal loan forgiveness and other changes to student loan programs are creating opportunities for scammers to target student loan borrowers.
One of the recent scams attempts to convince borrowers that there are new student loan rules in place that require immediate action. Scammers typically promise unrealistic amounts of loan forgiveness, offer short cuts to loan forgiveness, or try to get a borrower's Federal Student Aid ID or other personal information and then rush them into paying immediately.
Scammers will often use the U.S. Department of Education's name and seal to give it legitimacy.
Here are some tips to avoid being scammed:
Don't pay upfront fees for free programs or services.
Don't feel pressured to decide quickly.
Never share personal information.
Don't cut off communication with your loan provider/servicer.
Keep track of your loans.
More from the Pennsylvania Higher Education Assistance Agency
June 6 is the Anniversary of D-Day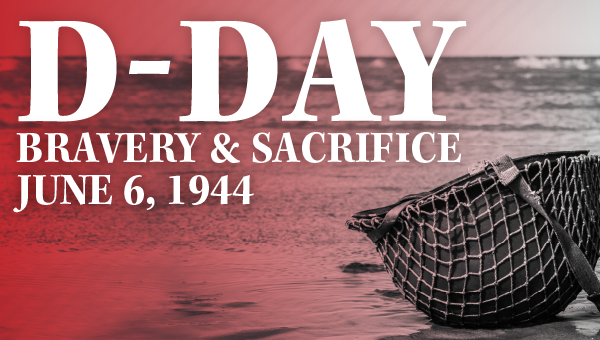 "You are about to embark upon the Great Crusade, toward which we have striven these many months." — Gen. Dwight Eisenhower, on the eve of the D-Day invasion, June 6, 1944
More than 160,000 Allied troops landed along a 50-mile stretch of heavily fortified French coastline, to fight Nazi Germany on the beaches of Normandy, France.
More than 9,000 Allied soldiers were killed or wounded, but their sacrifice allowed more than 100,000 soldiers to begin the slow, hard march across Europe, to defeat occupying German troops. We must never forget the brave, young men who confronted a danger few can imagine in the name of liberty.
Out and About in the 30th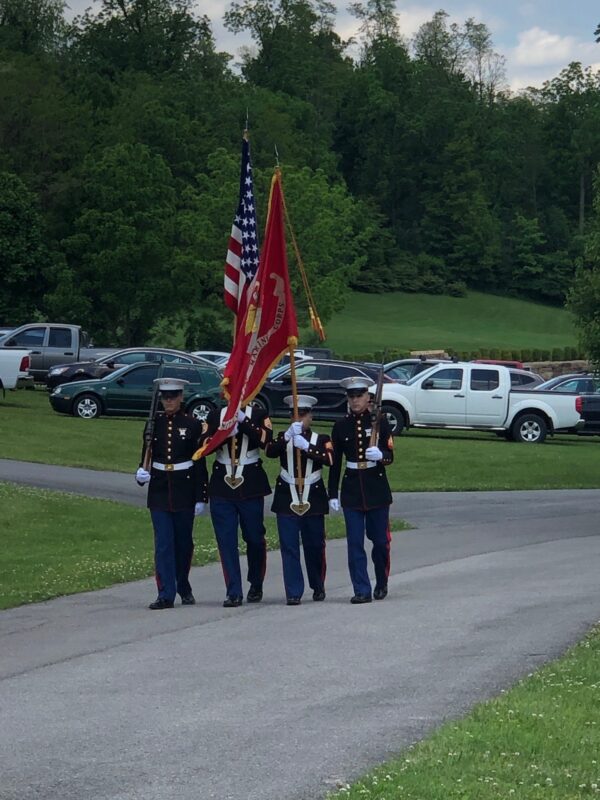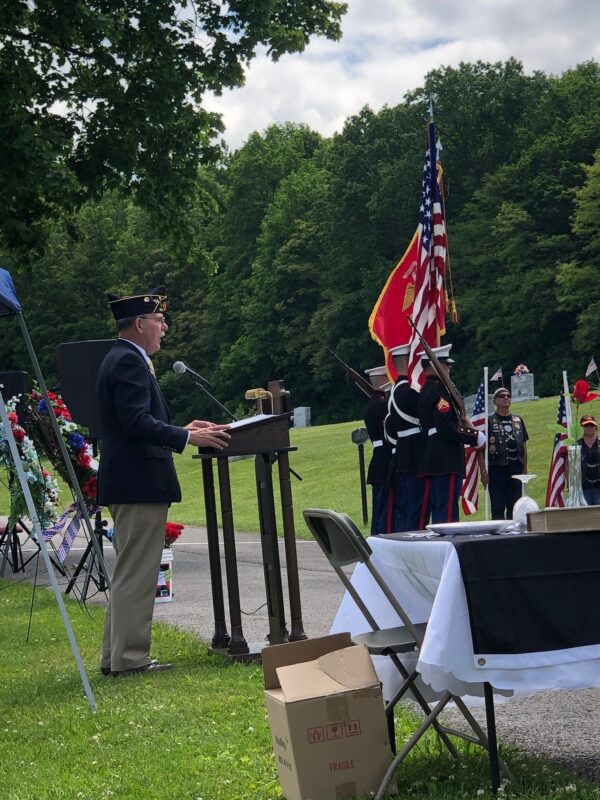 I was honored to speak at Alto Reste Cemetery's Memorial Day service along with Army Veteran Major Marty Culp (pictured) and Air Force Veteran Sergeant Barry Leonard.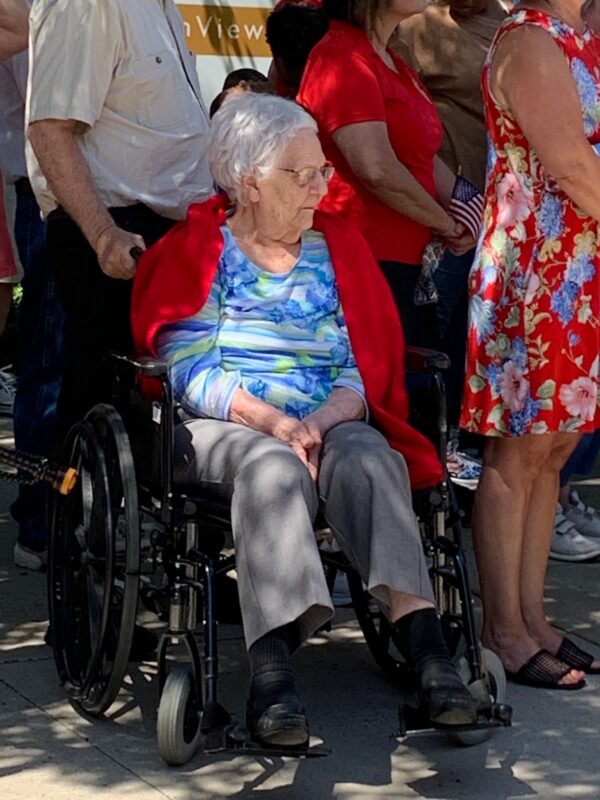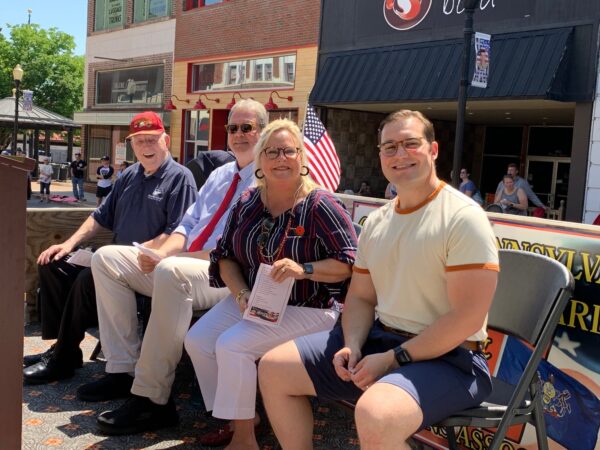 What a great time I had participating in the Altoona Memorial Day parade on Memorial Day. After the parade we honored WWII 1st Lieutenant, Dolly Hollen, who served our country as a nurse in the United States Army. Dolly turned 100 years old this spring!
Also pictured, Lloyd Peck (Commander of the Blair County War Veterans Council and parade organizer), State Representative Lou Schmitt (79th District) and City of Altoona Council Member Jesse Ickes.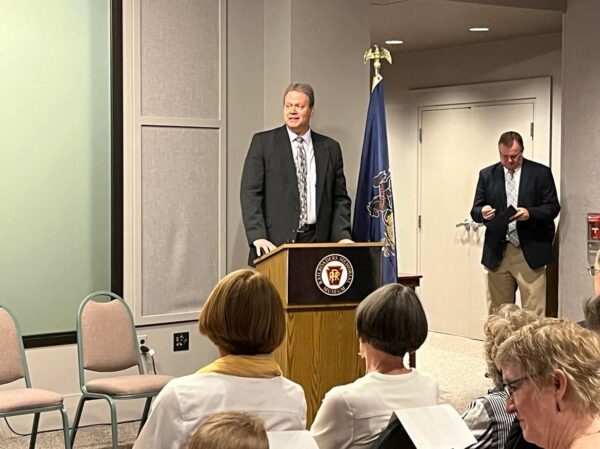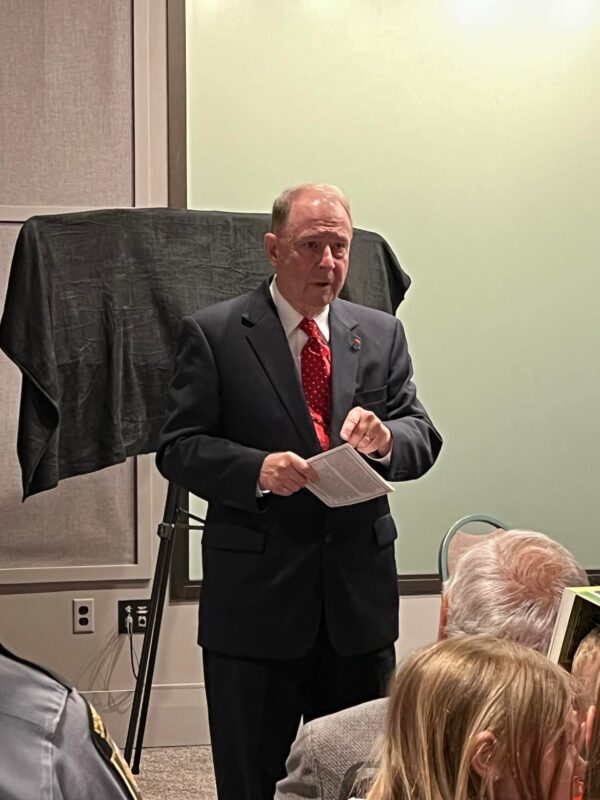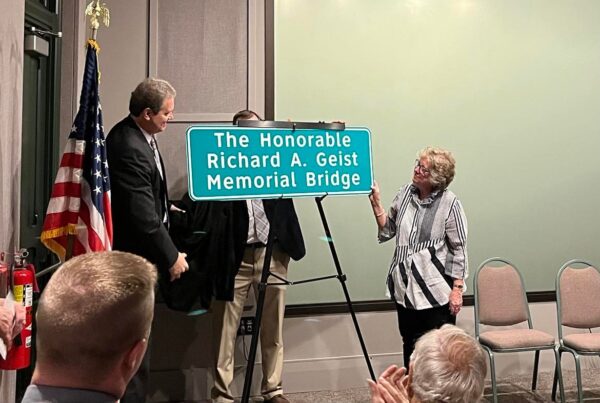 Recently, Representative Lou Schmitt (79th District) held a bridge dedication of the 17th Street Bridge over I-99, now named the Honorable Richard A. Geist Memorial Bridge. The former representative held Rep. Schmitt's seat for 34 years and was devoted to serving constituents. He held the position of Majority Chairman of the Transportation Committee for 16 years. One of the many successes of Rep. Geist was his involvement in the founding of the "Tour de 'Toona," the largest pro-am cycling event in America. Rep. Geist passed away in August, 2019. Special guest Honorable Sam Hayes, Jr., former State Representative and former PA Secretary of Agriculture shared special memories that he had with Rep. Geist over the course of their careers.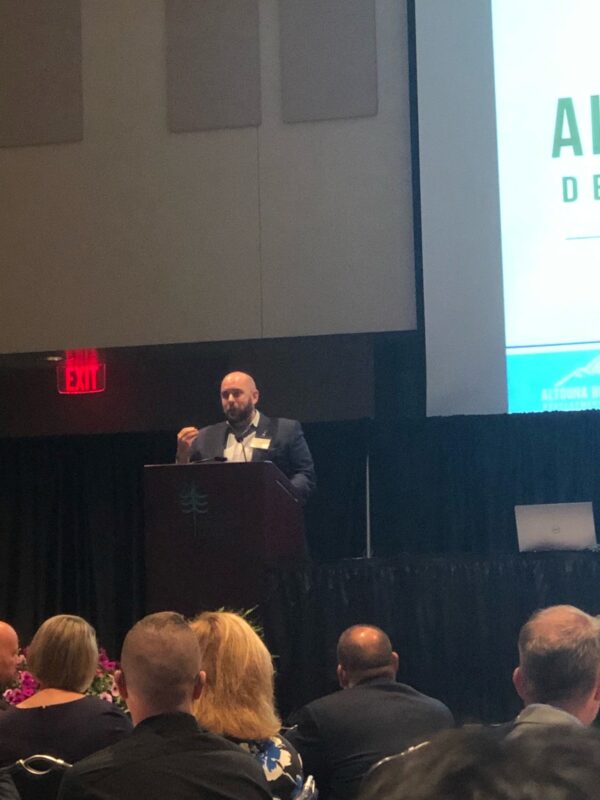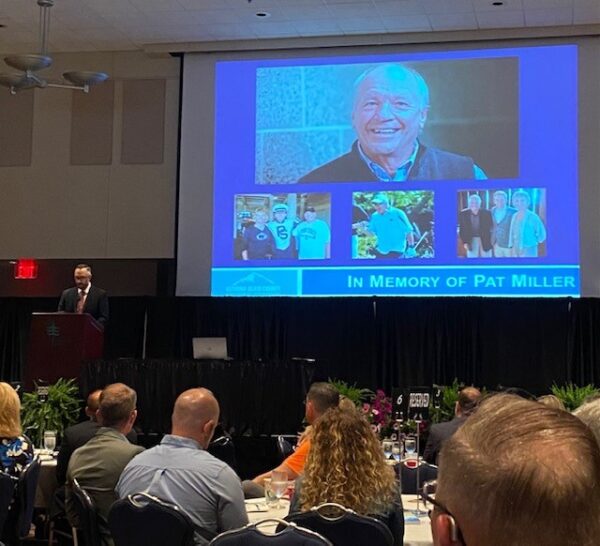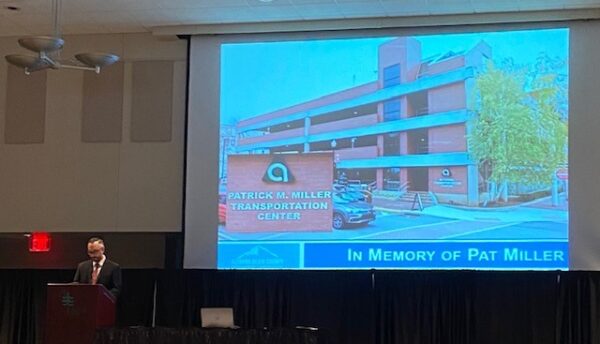 I recently attended the Altoona-Blair County Development Corporation (ABCD) 2022 Annual Meeting at the Blair County Convention Center. It was a wonderful opportunity to hear about the great economic development work being done in Blair County over the past few years. The keynote speaker at the meeting, Colby Williams, an avid entrepreneur and author of "Small Town Big Money: Entrepreneurship and Opportunity in Today's Small Town," conveyed a message that small towns can be perfect for starting and growing a business, and Altoona has what it takes. At the event, Mayor Matt Pacifico announced that the City of Altoona plans to name the future renovated Altoona Transportation Center after Pat Miller, beloved member of the ABCD family and community leader, who died in November 2021. Pat committed many years of his life to making the city and the entire county a better place to live and work. His infectious enthusiasm for community development was evident in everything he did. His contributions are immeasurable, and he is missed by all who knew him. Naming this facility after Pat Miller is a fitting tribute to a man who will never be forgotten!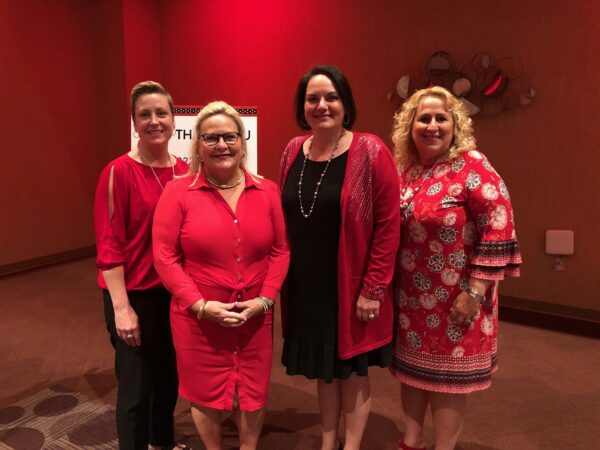 I was joined by members of my Hollidaysburg team at the American Heart Association Blair County "Go Red for Women" event at the Blair County Convention Center.