June 3, 2019
Audit Details Serious Concerns Regarding PA Game Commission Financial Management
The Pennsylvania Game Commission is responsible for managing the state's wildlife resources and overseeing a budget that totals millions of dollars. A recent report from the Auditor General raised some serious concerns about the financial management of the agency, including cases of checks left uncashed for months, lax oversight of gas and oil royalty payments, and more than $73 million in reserves that have not been factored into their budget.
The audit is especially concerning in light of the Game Commission's claims of insufficient funding to study Chronic Wasting Disease, which is a serious concern for local sportsmen. I plan to reach out to the Game Commission soon to strongly urge a comprehensive review of current procedures to ensure funding is available to study this and other issues that affect the hunting and wildlife communities.
The full performance audit is available here.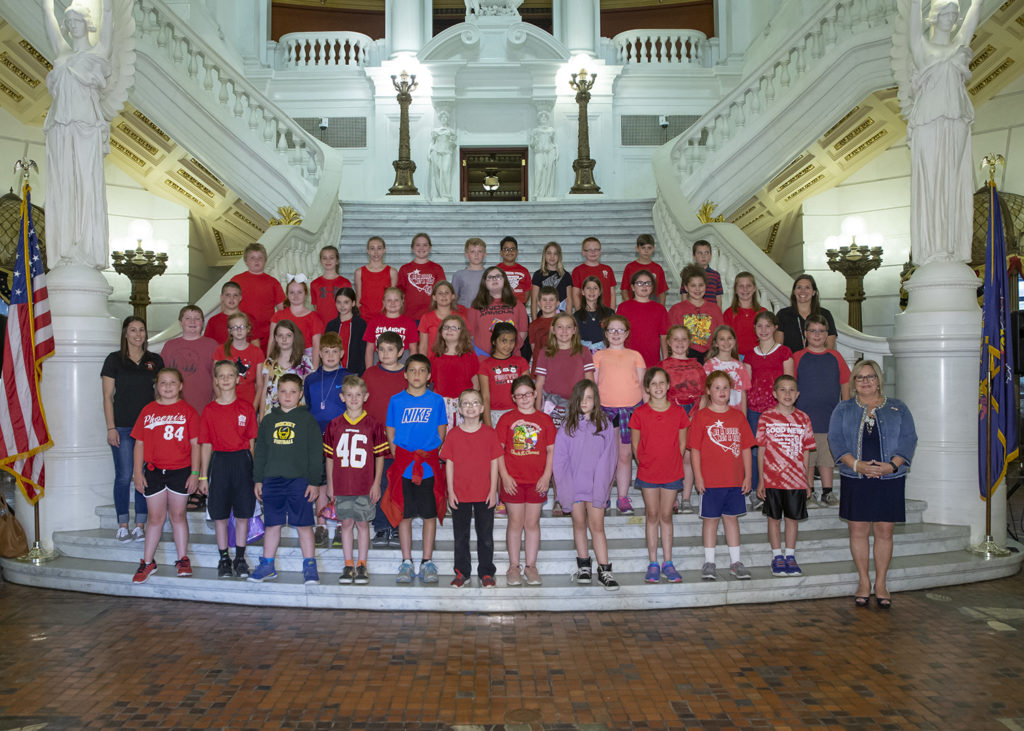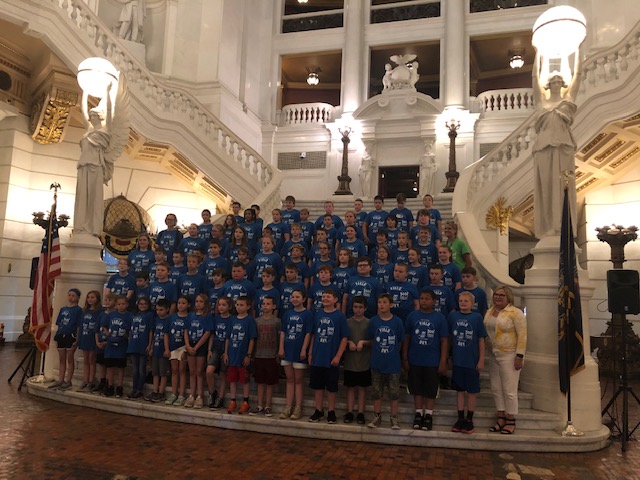 I enjoyed speaking with students from St. Thomas Elementary and Oak Flat Elementary during their visits to the Capitol Building in Harrisburg.
Lawmakers Urge Wolf to Assist in Border Crisis
Conditions at the nation's southern border are growing increasingly troubling and dangerous, and it is critical to ensure the situation does not get even worse. This week, I joined lawmakers from throughout central PA in urging Governor Wolf to reconsider his decision to withhold the support of the Pennsylvania National Guard in the ongoing effort to secure the border.
Congressman John Joyce and several other members of the state's Congressional delegation recently sent a letter to Governor Wolf advocating for National Guard members to be sent to the southern border. I joined eleven other members of the General Assembly in supporting Congressman Joyce's efforts.
The full text of our statement is available here.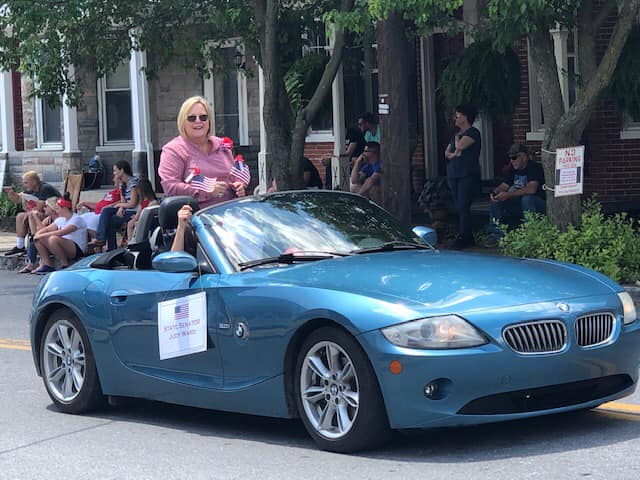 Thanks to all of the community residents who came out to enjoy the Newville parade and many other events this past weekend in recognition of Memorial Day. May we always remember the sacrifices that helped keep our nation safe and free!
Video Highlights Agricultural A.B Ross Leadership Program
I recently hosted students from throughout the region for agricultural workshops on manure management as part of the A.B. Ross Student Leadership Program. My thanks goes out to all of the students, hosts and presenters for making this year's program an overwhelming success!
Video highlights of the program are available here.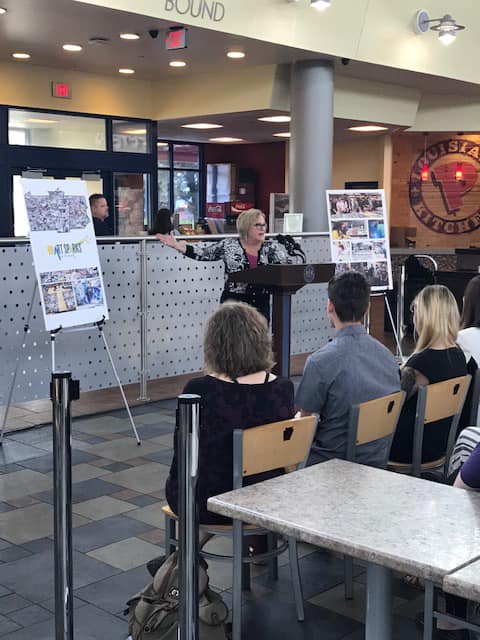 I was thrilled to take part in the unveiling of an incredible art project through Art Sparks completed by the students of Southern Fulton High School art teacher Carolyn Mottern and Fulton Area AVTS welding teacher Bruce Shipley. The project is displayed at the Sideling Hill Service Plaza on the Pennsylvania Turnpike, and includes a photo collage representing Fulton County that is housed within a metal frame.
Volunteer Needed for Junior Achievement Program at Huntingdon High School
Junior Achievement (JA) offers a wealth of educational opportunities on a variety of real-world topics, including financial literacy programs. A volunteer opportunity is currently available through JA to teach Personal Finance to students at Huntingdon High School.
If you or someone you know may be interested in volunteer opportunities through JA, more information is available here.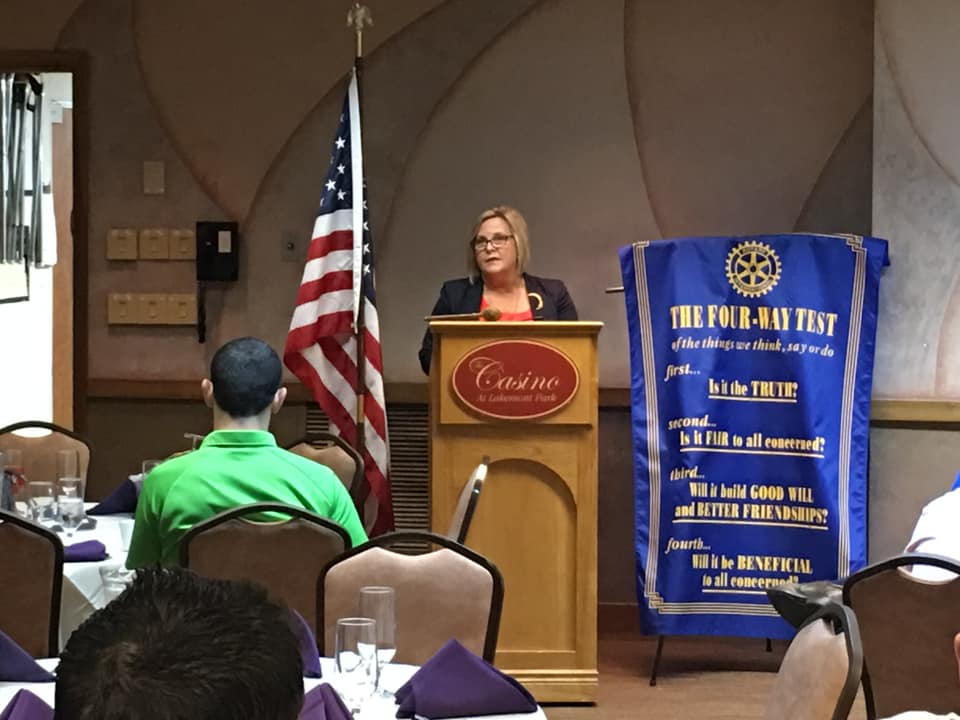 I enjoyed speaking to the Sunrise Rotary Club of Altoona recently and spending time with business community members.
Nutrition Vouchers Available for Low-Income Seniors
To help ensure low-income seniors have access to fresh, healthy foods, the Farmers Market Nutrition Program offers $20 in food vouchers that can be used toward the purchase of fruits and vegetables grown in Pennsylvania or produce that was purchased directly from neighboring states.
The vouchers are available to community residents who are age 60 and older and meet income eligibility requirements. Vouchers will be distributed by local senior centers beginning on June 4.
The vouchers must be picked up in person. Eligible individuals who are unable to pick up vouchers can have a proxy or representative go on their behalf by filling out a proxy form.
Vouchers will be available from June 4 through July 31 at the following locations:
Central Blair Senior Center
1320 12th Avenue, Altoona
Tuesdays, Wednesdays, & Thursdays from 9 a.m. – 12 p.m.
Southern Blair Senior Center
15229 Dunnings Highway, East Freedom
Tuesdays & Thursdays from 9 a.m. – 11 a.m.
Northern Blair Senior Center
505 3rd Street, Tyrone
Tuesdays & Thursdays from 9 a.m. – 11 a.m.
Williamsburg Senior Center
423 West 2nd Street, Williamsburg
Tuesdays & Thursdays from 9 a.m. – 11 a.m.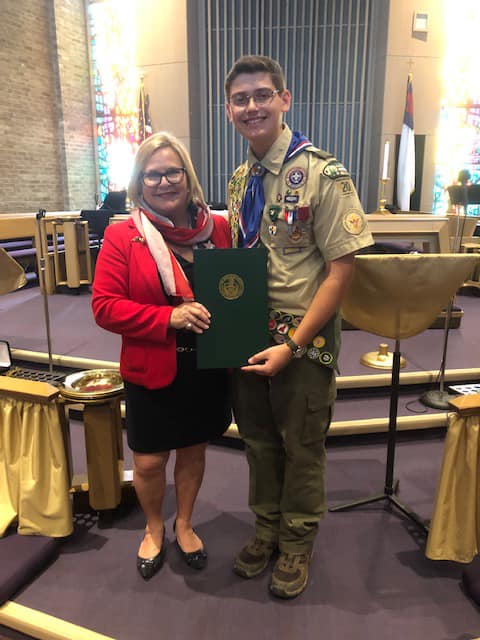 Congratulations to Tyler Beckwith for earning the rank of Eagle Scout!
Caregivers Conference Scheduled for June 21
Caregivers of older adults can learn more about how to help local seniors at a free caregiver's conference sponsored by the Geriatric Interest Network of Blair County Region on June 21 from 8:30 a.m. until 1 p.m. at Encompass Health (formerly HealthSouth), located at 2005 Valley View Boulevard in Altoona.
There is no fee, but registration is required and will be accepted on a first-come, first-served basis. Registration is available by calling (814) 946-1235. All reservations must be made by June 14.
More information is available at www.ginblaircounty.org.