In this Update:
Updated Guidelines for Temporary Nurse Aides
Declining Revenue Projections Highlight the Risk of Gov. Wolf's Budget Plan
Bill Establishing Pennsylvania Chief Nursing Officer Approved by Senate
Senate Acts to Improve Access to Property Tax and Rent Rebates
PUC Offers Tips for Dealing with June Electric Rate Hikes
Further Extension of the Low-Income Home Energy Assistance Program to June 17
Paying for College and Career Training with 529 Accounts
Memorial Day: Our Duty to Remember
30th Happenings
---
Updated Guidelines for Temporary Nurse Aides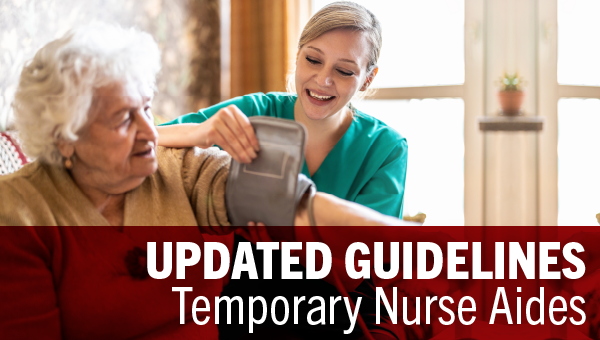 The Centers for Medicare and Medicaid Services (CMS) provided notice that the temporary emergency declaration blanket waiver for Training and Certification of Nurse Aides will be terminated in 60 days. This waiver has allowed the Temporary Nurse Aide (TNA) Pathway in PA that I fought to create. In Pennsylvania, skilled nursing facilities will no longer be allowed to hire TNAs after June 6, 2022. All current TNAs must successfully pass the skills and written portions of the state nurse aide examination by October 6, 2022. For more information, Click Here.
Declining Revenue Projections Highlight the Risk of Gov. Wolf's Budget Plan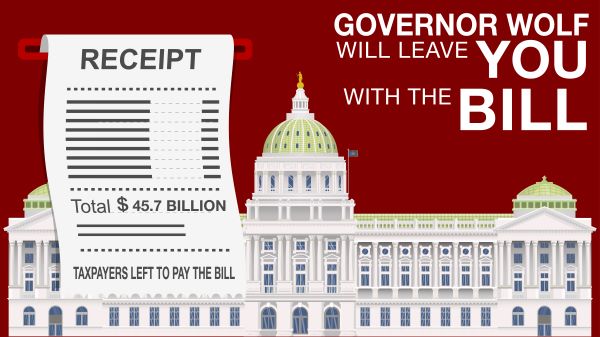 The state Independent Fiscal Office (IFO) released its initial revenue estimate for 2022-23 and warns that tax revenue is likely to fall in the coming fiscal year. The IFO's projection for General Fund revenue next year is $42.26 billion – about an 11.5% drop from 2021-22.
The new numbers further highlight the risk of Gov. Tom Wolf's proposed state budget and emphasize what Senate Republicans have been saying all along: the governor's bloated spending plan is unrealistic and unsustainable. His plan to increase spending by more than $4.5 billion next year would come at the expense of Pennsylvania's long-term financial security.
The new figures from the IFO build on previous analysis that shows the potential for Gov. Wolf's $45.7 billion budget to create multi-billion-dollar deficits for years to come.
As the June 30 deadline for enacting a state budget approaches, Senate Republicans will work to draft a more responsible plan that protects taxpayers already struggling with staggering inflation and an uncertain financial future.
Bill Establishing Pennsylvania Chief Nursing Officer Approved by Senate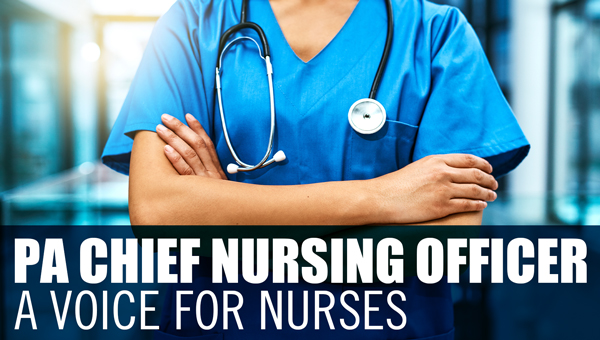 Legislation establishing the position of Pennsylvania Chief Nursing Officer was approved by the Senate, recognizing the crucial role that registered nurses play in the delivery of health care.
Senate Bill 848 would establish the Office of Chief Nursing Officer, modeled after the role and confirmation process of the Physician General. The duties of the Pennsylvania Chief Nursing Officer would include:
Advising the governor and Secretary of Health.
Participating in the decision-making process of the Department of Health (DOH) on policies related to nursing and public health issues.
Reviewing professional standards and practices in nursing and public health.
Consulting with recognized experts on nursing and public health matters which are within the jurisdiction of the DOH.
Providing advice on nursing and public health issues to the secretary and to other executive branch agencies.
Coordinating educational, informational and other programming for the promotion of wellness, public health and nursing issues.
Senate Bill 848 will be sent to the House of Representatives for consideration.
Senate Acts to Improve Access to Property Tax and Rent Rebates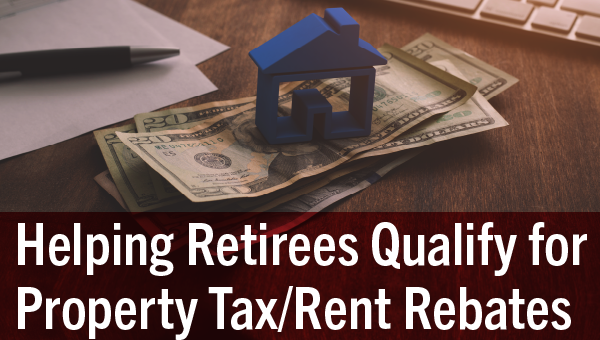 The Senate acted to close a loophole that made many senior citizens ineligible for the state Property Tax/Rent Rebate program. The bill moves to the House of Representatives for consideration.
The problem arose when senior citizens transferred retirement funds into other retirement accounts, which would show up as available income on an application and make the individual ineligible for help lowering their property taxes.
Senate Bill 230 would allow retirees to transfer those retirement account investments between accounts within 60 days without counting toward income when applying for property tax or rent relief. If those funds are not invested into another qualified retirement plan within 60 days, the funds will be considered income.
PUC Offers Tips for Dealing with June Electric Rate Hikes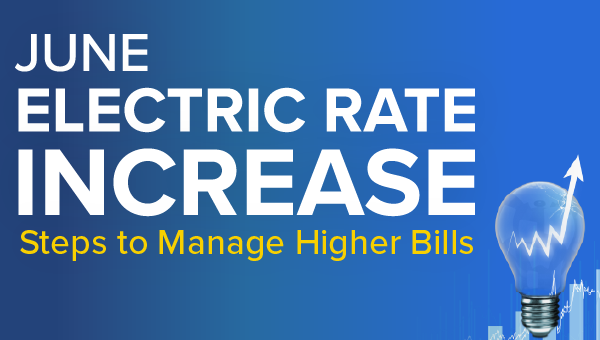 With costs for electric generation increasing on June 1 for many utility customers, the Pennsylvania Public Utility Commission (PUC) is reminding consumers they have options to manage anticipated higher bills.
According to the PUC, the best response for those struggling to pay energy bills is to call utilities and ask about assistance programs, manage energy use and shop for competitive electric generation suppliers. You can find more from the PUC about consumer options here.
The rate increase will occur even before Gov. Tom Wolf's carbon tax kicks in, which could nearly quadruple new electricity costs for consumers. The carbon tax is part of Pennsylvania's entry into the Regional Greenhouse Gas Initiative, which was enacted by the governor without legislative approval.
Further Extension of the Low-Income Home Energy Assistance Program to June 17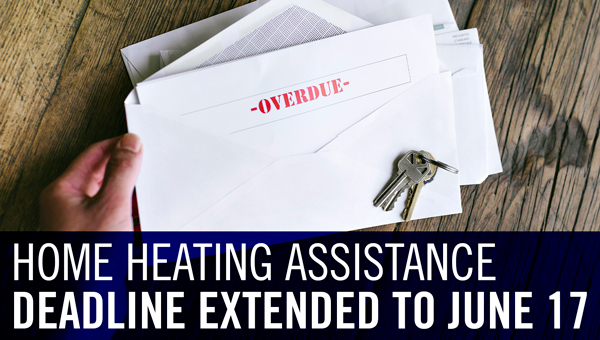 The Low-Income Home Energy Assistance Program (LIHEAP) has been extended a second time to June 17, allowing additional households to apply for help.
LIHEAP is a federally funded program administered by the state that provides assistance for home heating bills. Assistance is available for renters and homeowners.
You can apply for benefits online using COMPASS, or download a paper application, print it, fill it out and return it to your local county assistance office.
Paying for College and Career Training with 529 Accounts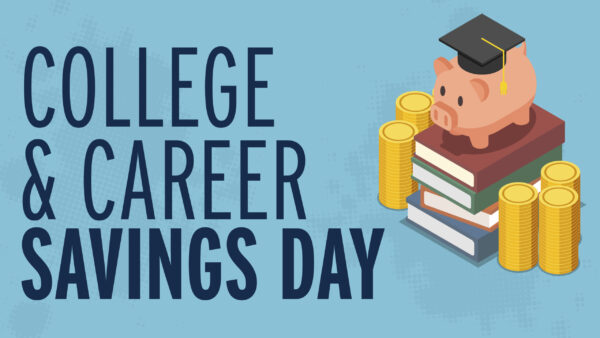 Sunday is College and Career Savings Day to promote the savings opportunities offered by 529 accounts, such as the PA 529 College and Career Savings Program.
The PA 529 College and Career Savings Program offers two plans, the PA 529 Guaranteed Savings Plan (GSP) and the PA 529 Investment Plan (IP). PA 529 GSP account earnings are based on college tuition inflation rates, while PA 529 IP account earnings are tied to investment choice and financial market performance.
PA 529 accounts can be used to pay for tuition, fees, books, equipment and room and board at technical schools, apprenticeship programs, community colleges and four-year colleges nationwide. Through Tuesday, May 31, families can take advantage of special PA 529 promotions at pa529.com/529day.
Memorial Day: Our Duty to Remember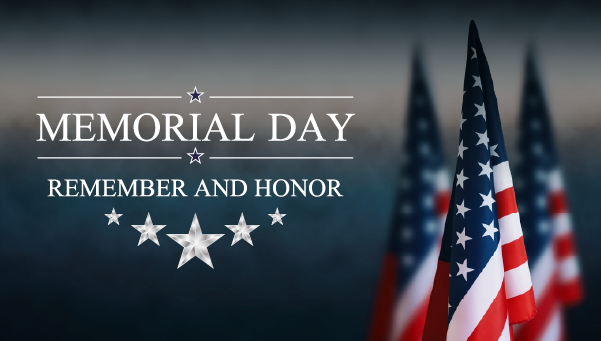 I hope you have a great Memorial Day Weekend with friends and family and take some time to remember the profound sacrifice of those who died fighting for our nation.
30th Happenings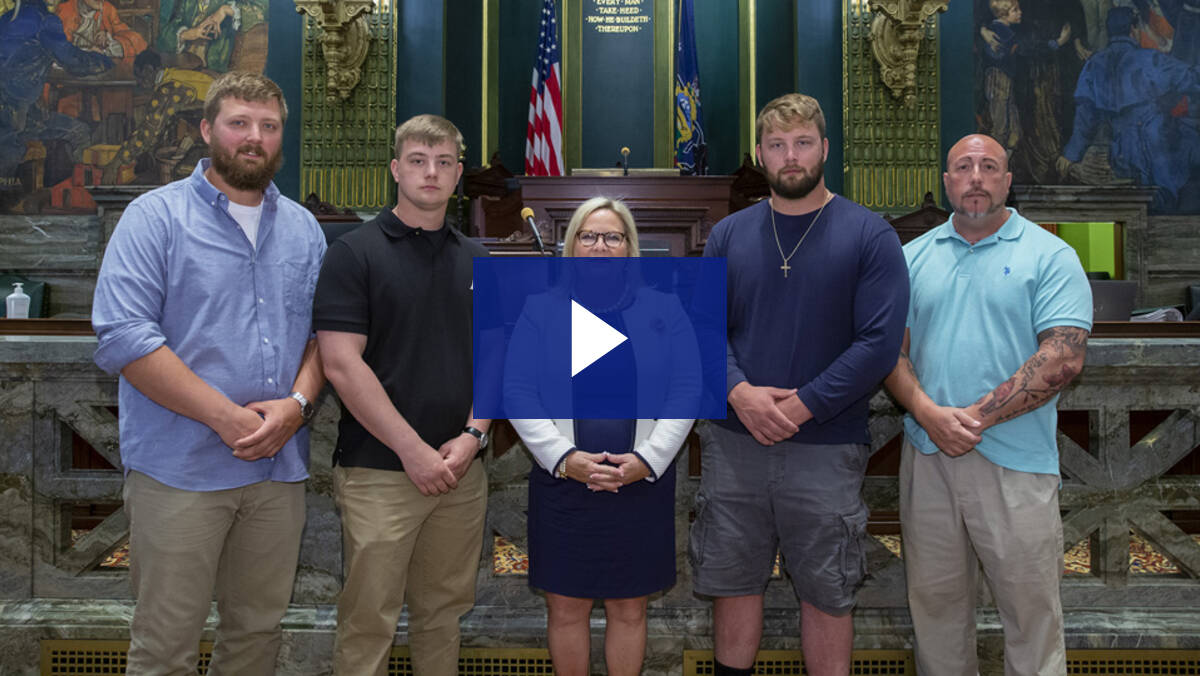 It was a pleasure and honor giving remarks in remembrance of Rhonda Russell. She tragically lost her life in the line of duty in November of 2021. Officer Russell represented many things to many people, among them a beloved family member, dedicated law enforcement professional and avowed community steward who gave of her heart and time to enhance the quality of life of her family and community. Her inspiring presence and genuine love for her family and friends will live long in the hearts and memories of the many individuals whose lives she touched. My thoughts and prayers are with the family and her loved ones. Thank you Officer Russell for your service.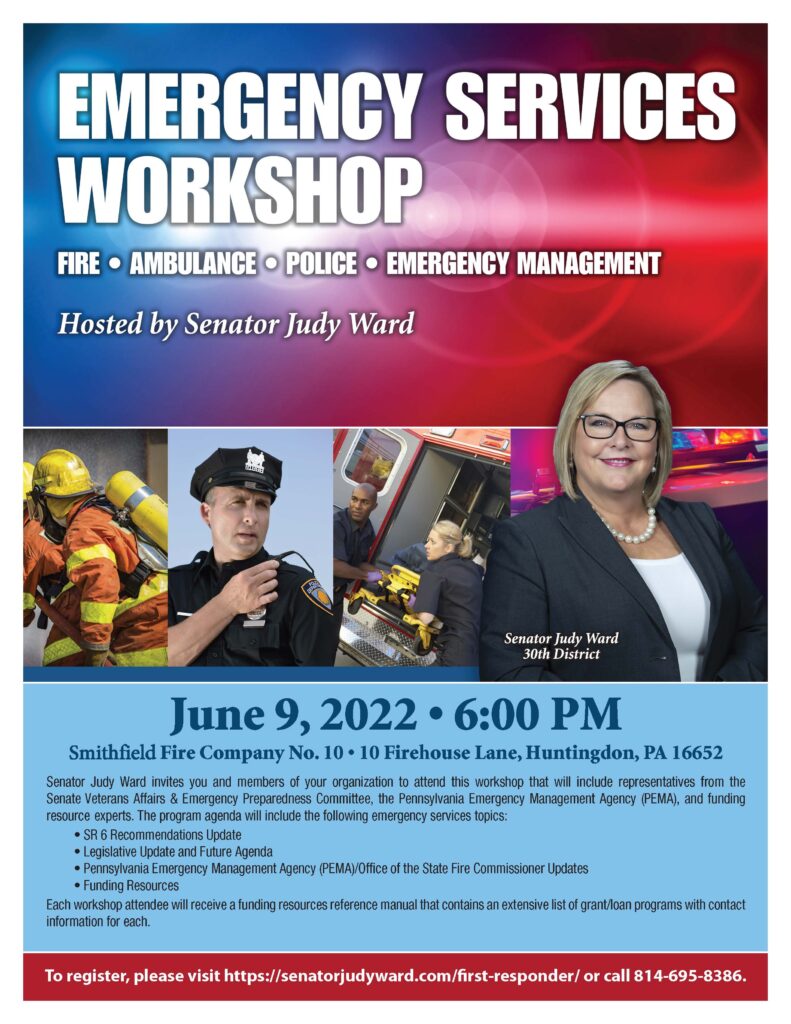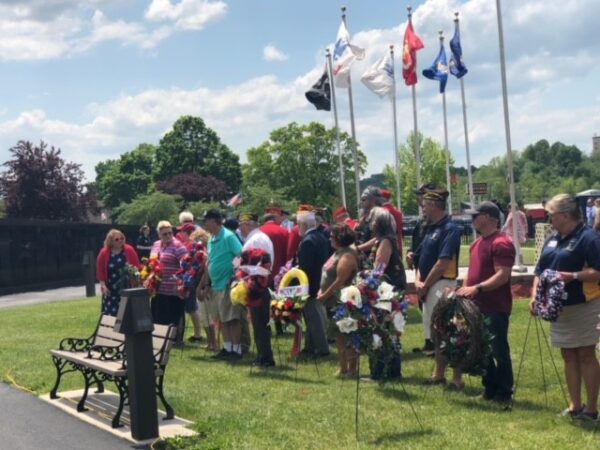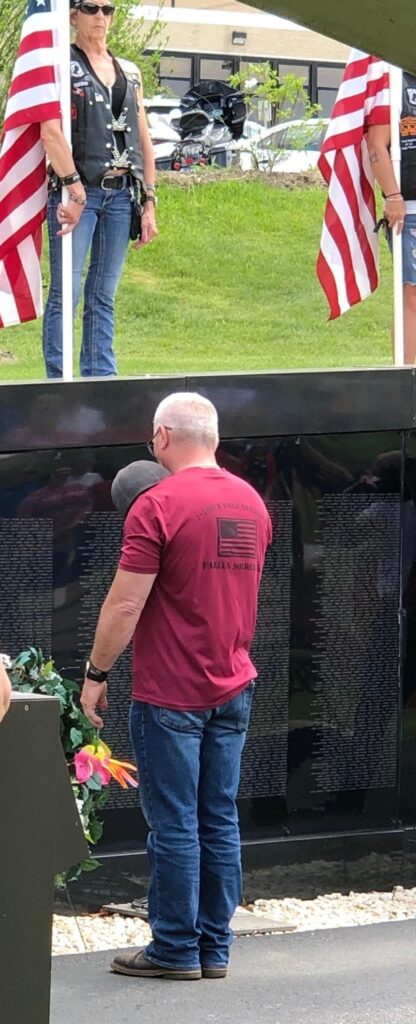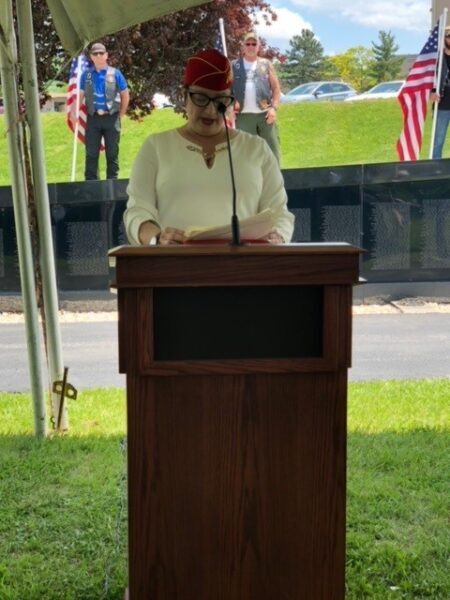 I was honored to speak at the James E. Van Zandt Armed Forces Day ceremony. Pictured is Roy Edmundson, laying a wreath at the Wall That Heals in memory of his son Chad who was killed in combat. Cindy Kinsey, a Marine veteran, gave remarks as well as several elected officials.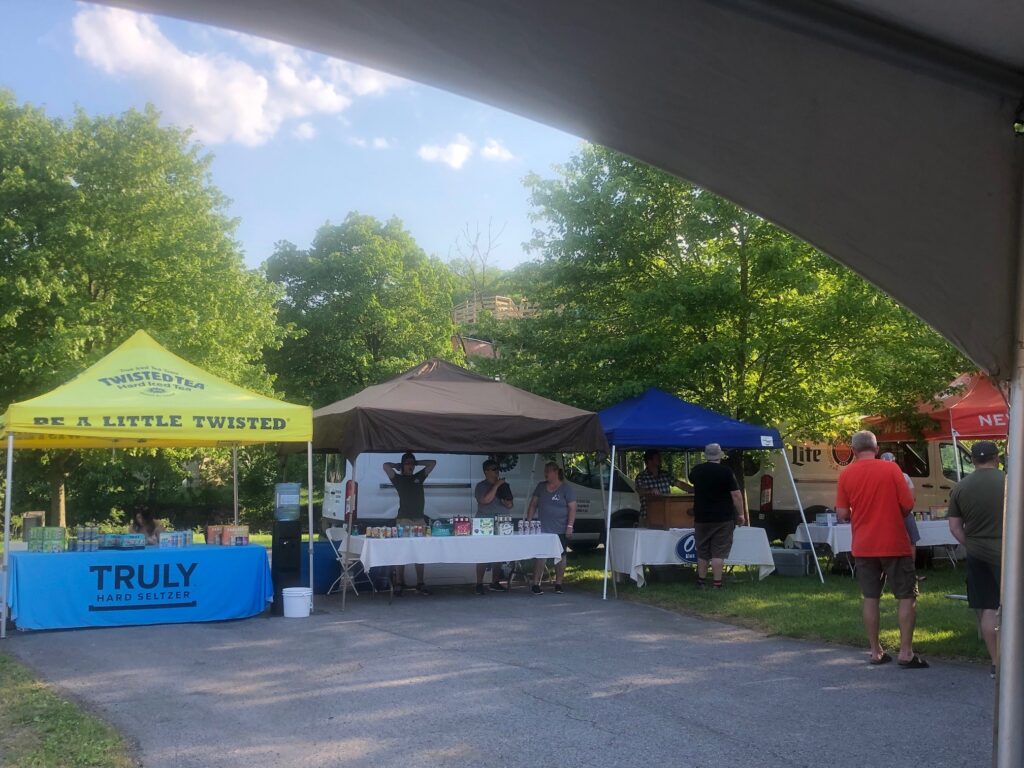 Congratulations on a successful event for We Care Foundation (Blair County). This is a charity close to my family's heart!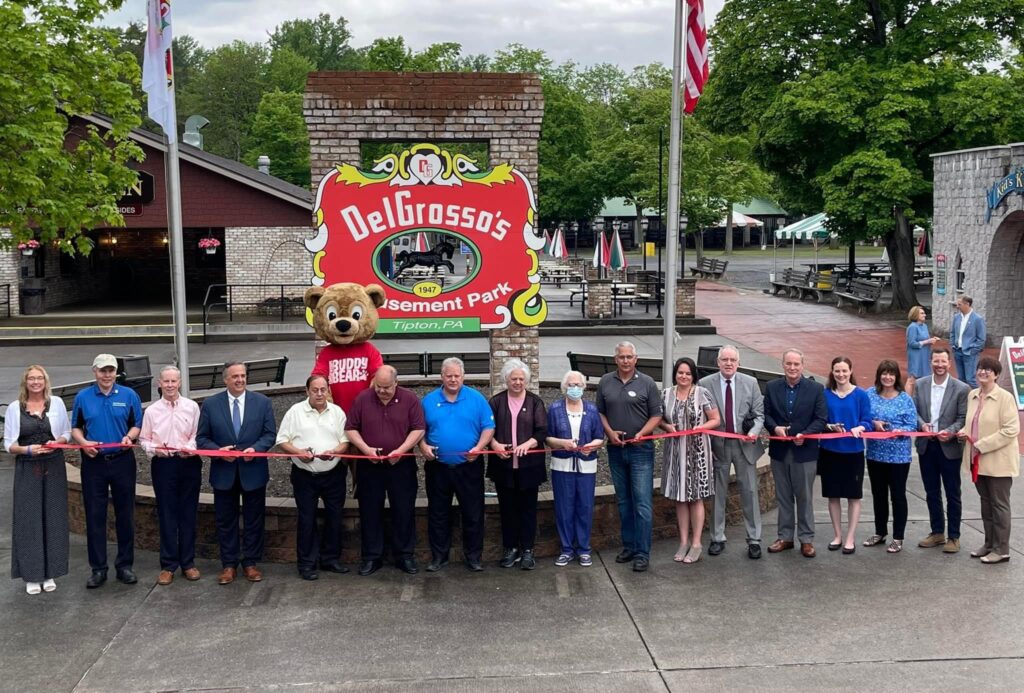 Congratulations to DelGrosso's Amusement Park, which is celebrating 75 years of entertainment! Best wishes for a successful upcoming summer season.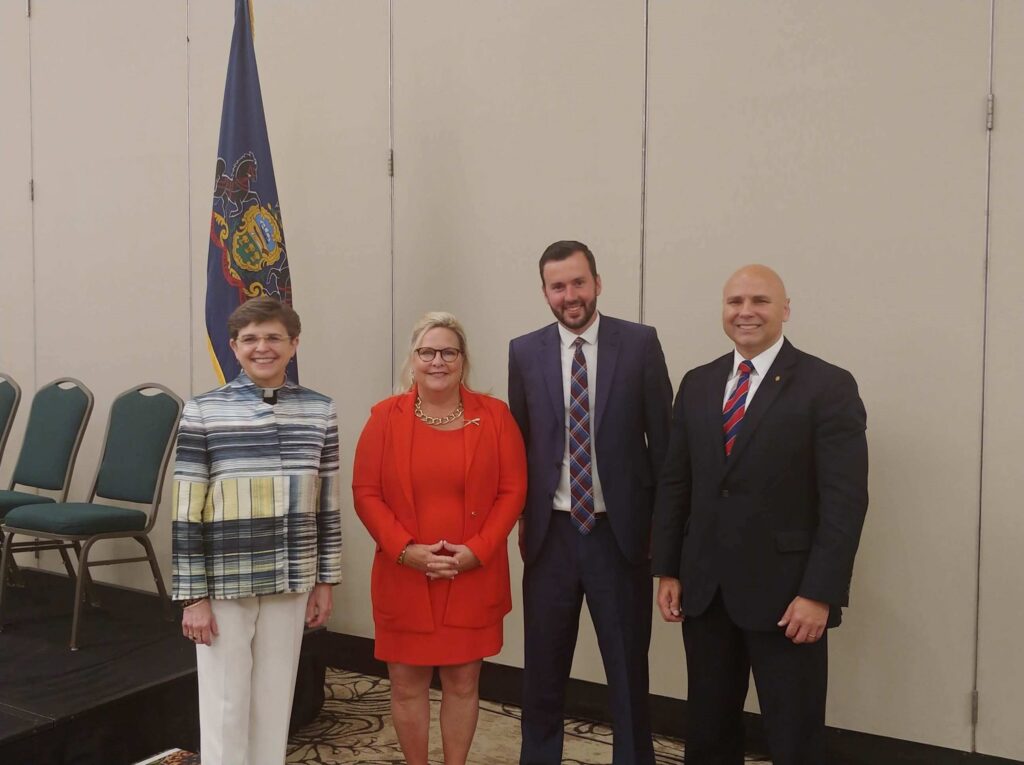 I had the pleasure of attending this year's Commonwealth Prayer Breakfast. This is a time for legislators, staff, and Harrisburg professionals to come together in prayer. The message for this year's breakfast was to show others the unconditional love of Christ through good deeds as written in Mathew 5:13. Pictured with me is (Left to right) Chaplain Margaret Grun Kibben, Rep. John Hershey, and Rep. Robert Merski.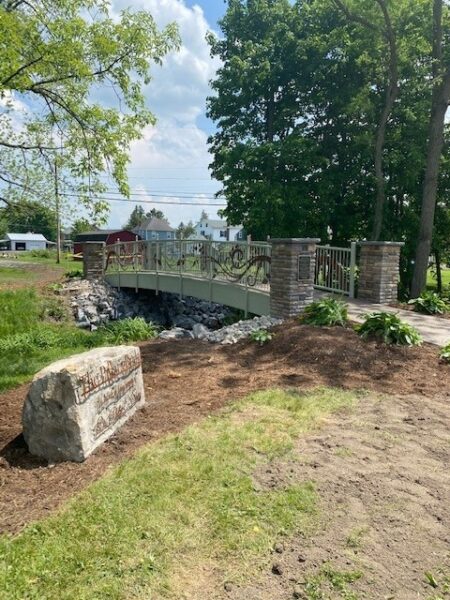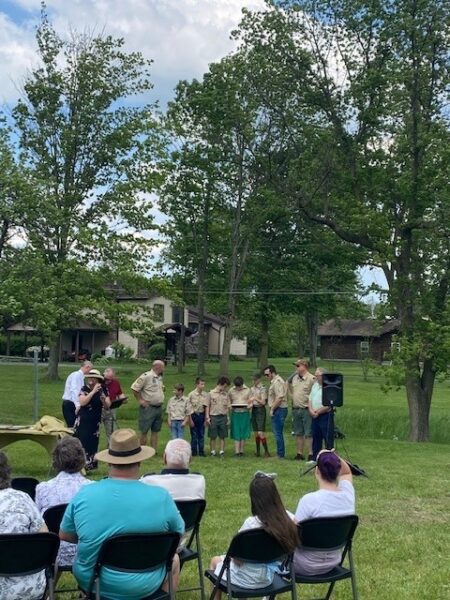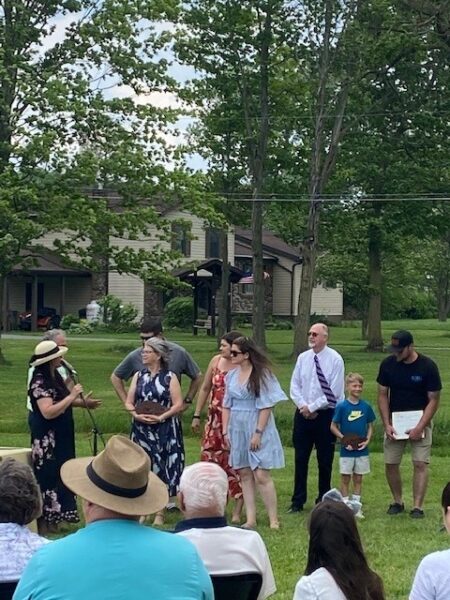 Congratulations to Alexandria Borough in Huntingdon County on the dedication of The Pillars Bridge in loving memory of Dr. Philip E. Shoaf, a long-time family physician at the Juniata Valley Medical Center who was dedicated to the local community. The bridge honors Dr. Shoaf and Henry "Hank" Marche, another Alexandria resident who was always willing to help those in need. This bridge honors these pillars of the community. A ceremony was held on Sunday, May 22, 2022, led by Alexandria Borough Council President, Judy Scott, and attended by members of the Shoaf family, local elected officials, project stakeholders, and members of the community. Many groups and individuals worked together to replace the deteriorated pedestrian bridge over a small creek near the medical center with a beautiful new structure. This pedestrian bridge links the town of Alexandria and the Porter Township area that includes the medical center, playground and baseball field. It will be cherished and enjoyed by the community for many years to come. Congratulations to everyone involved in this wonderful community project!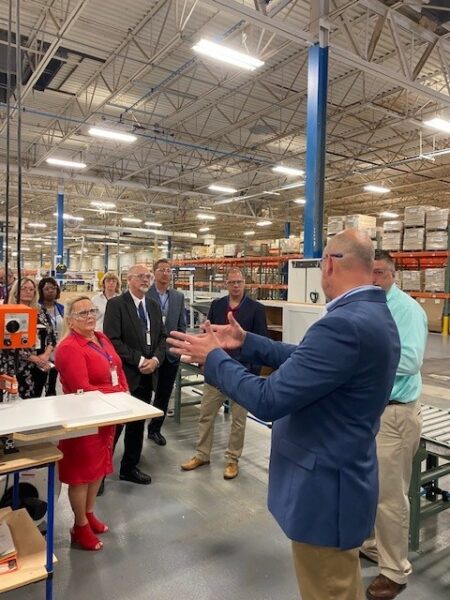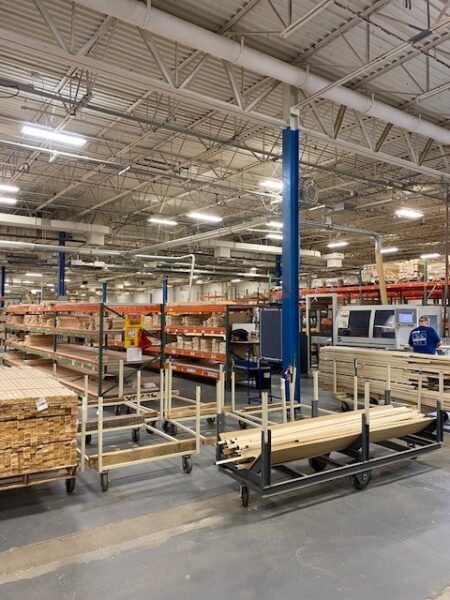 There are positive things happening in Mount Union, Huntingdon County! I was excited to participate in a meeting with Cabinetworks Group, along with local elected officials, economic development groups, and workforce development professionals, to discuss the company's planned expansion at its Mount Union facility. As part of the company's focused factory strategic growth plan, this local facility will be converted from a component plant to a cabinet assembly plant to increase cabinet production to support key market segments. The company plans to invest $25 million over the next several years to renovate the building and purchase equipment to support product assembly capabilities, creating 200-320 jobs. Company leaders credited the positive spirit of the current employees as a key factor in their decision to expand here. The growth of this company and commitment to this facility will provide excellent employment opportunities and is great news for the area!