In this Update:
Senate Republicans Work to Strengthen Pennsylvania
Hearing Explores Workforce Challenges in Rural Pennsylvania
Monthly Appropriations Update Hints at Moderation of State Revenues
National Safe Boating Week: May 20-26
Out and About in the 30th
---
Senate Republicans Work to Strengthen Pennsylvania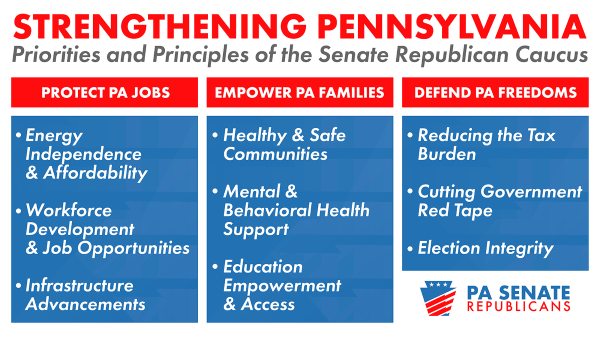 As the 2023-24 legislative session is in full swing, my colleagues and I are working to protect Pennsylvania jobs, empower Pennsylvania families and defend Pennsylvania freedoms. These initiatives are reflected in our agenda, and many relevant bills have already passed.
Protecting jobs requires a multifaceted approach that includes energy independence, workforce development and infrastructure advancement.
Families, not government, are the heart of our commonwealth. To empower families, we must provide healthy and safe communities, address mental and behavioral health needs and guarantee access to high-quality schools.
Defending freedom means keeping government out of citizens' lives and pockets as much as possible and allowing them to be confident in the election process. To do that, we want to reduce the tax burden, cut government red tape and improve election integrity.
Hearing Explores Workforce Challenges in Rural Pennsylvania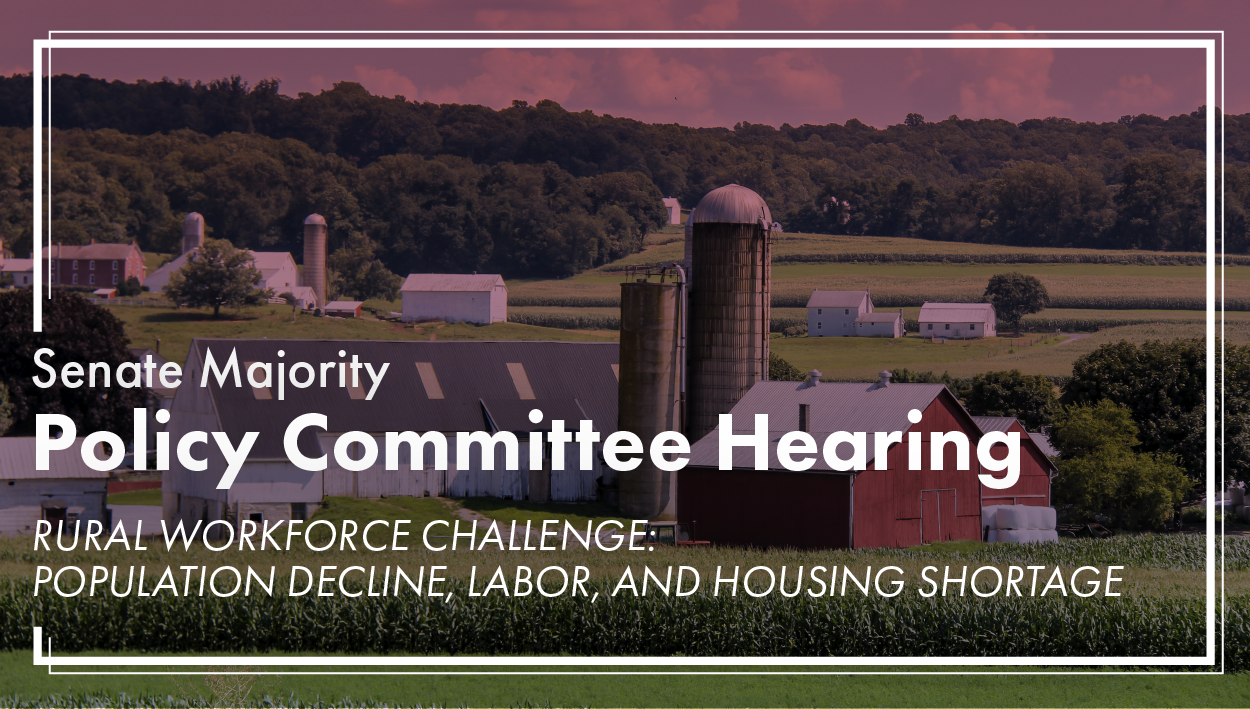 The Senate Majority Policy Committee held a public hearing in Williamsport to explore workforce challenges in rural Pennsylvania.
The hearing focused on population decline and labor and housing shortages, and their economic impact on communities and businesses. The Center for Rural Pennsylvania submitted data that showed the stagnation of Pennsylvania's rural population, primarily due to more deaths than births, and a steady rural labor force decline, which predates the COVID-19 pandemic.
Additional testifiers included Acting Pennsylvania Department of Labor and Industry Secretary Nancy Walker, area business leaders and others. You can view the hearing and written testimony here.
Monthly Appropriations Update Hints at Moderation of State Revenues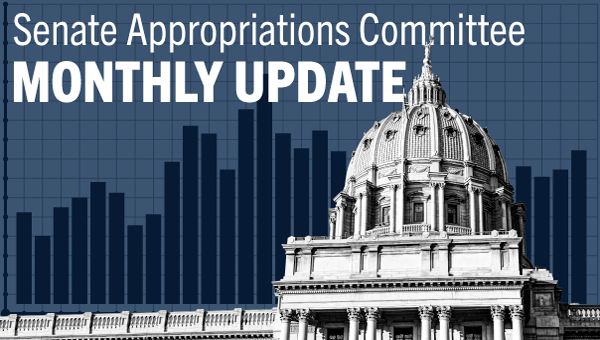 Each month, the Senate Appropriations Committee prepares an update about the state's financial health. The most recent report shows that tax revenues in April were $15.3 million below estimate, indicating a potential moderation of state revenues. Personal Income Tax collections were also below estimate: $322 million, which is 10% lower than projected.
For the 2022-23 Fiscal Year, revenue collections remain $1.2 billion higher than estimates, driven largely by corporation taxes that are nearly 19% above projections.
The full update, including the monthly revenue report, is available here.
National Safe Boating Week: May 20-26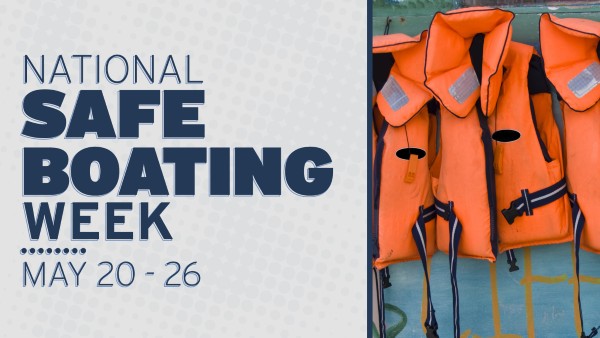 National Safe Boating Week reminds all boaters to brush up on boating safety skills and prepare for the boating season.
In recognition of Safe Boating Week, the Pennsylvania Fish and Boat Commission is offering free events to introduce people to boating, paddling and kayaking. Learn more here.
Out and About in the 30th
I was thrilled to deliver the commencement address at Saint Francis University's undergraduate ceremony for the School of Health Science and Education. I was honored to receive an honorary Doctor of Humane Letters, as well from the university.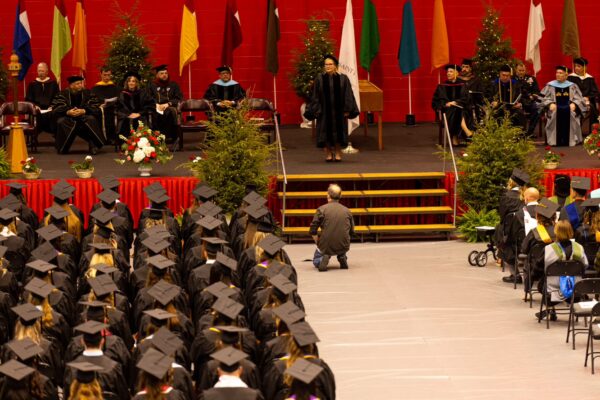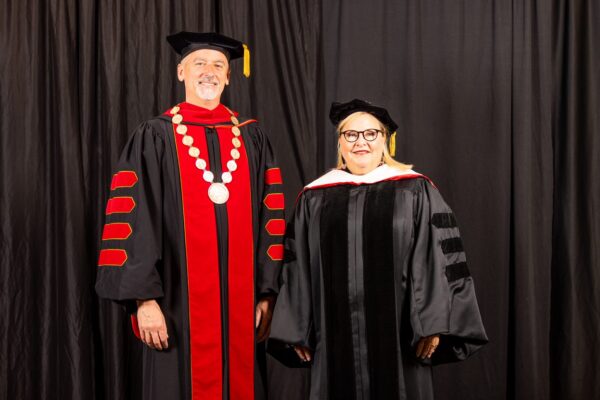 I visited with my little friends at Blair County Christian School today. The kids enjoyed reading stories with me and had some great questions! Thank you to Mrs. Beth Ann Huston for inviting me to her kindergarten class.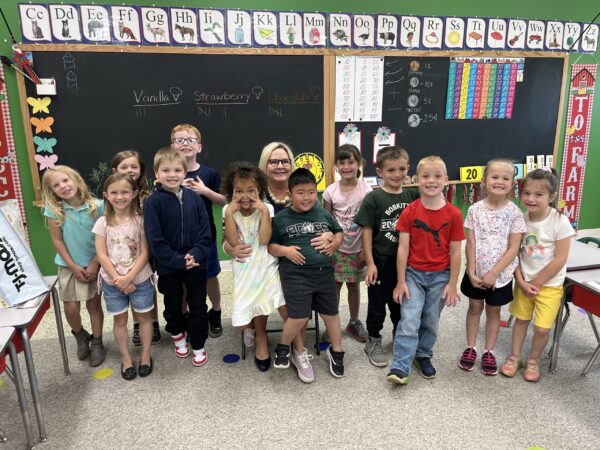 Congratulations to Michael Sabatini, of Troop 331, Duncansville, who earned the rank of Eagle Scout. For his scout community service project, Michael placed three park benches and a trash can along the American Legion walking trail in Hollidaysburg.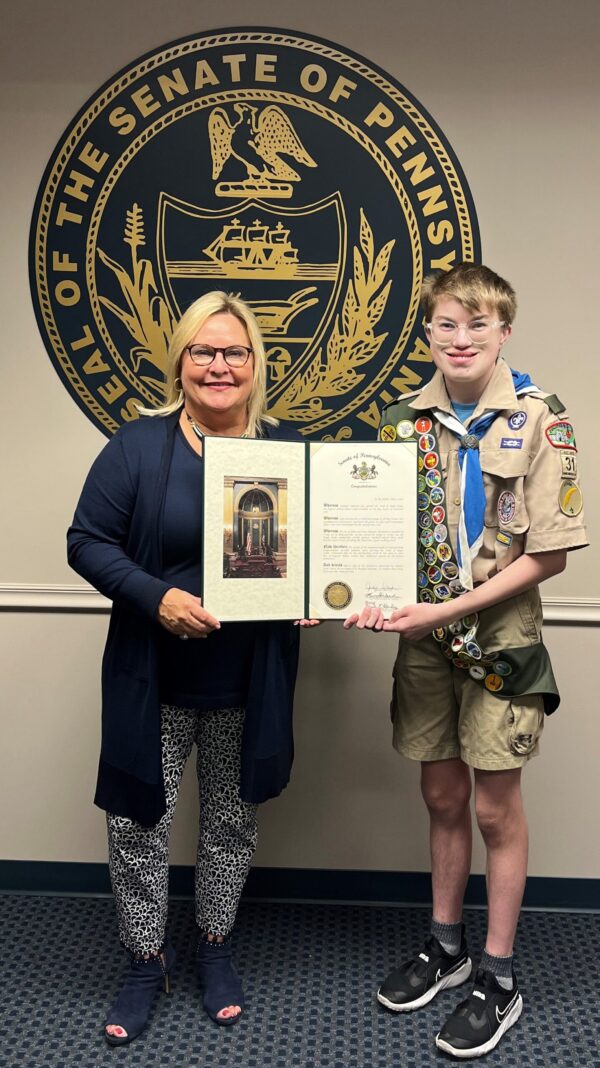 Last week I held my annual AB Ross Agricultural Leadership workshop at Raystown Lake, Huntingdon County. This year's theme was "Making PA's Best, Better!" I appreciate the collaboration with Penn State Agricultural Extension officers, the Fish and Boat Commission, the Game Commission, the Governor's Youth Council, and Lake Raystown! Also, a huge thank you to the generous sponsors of the program (see photo below) who assist in making this experience possible for our young people.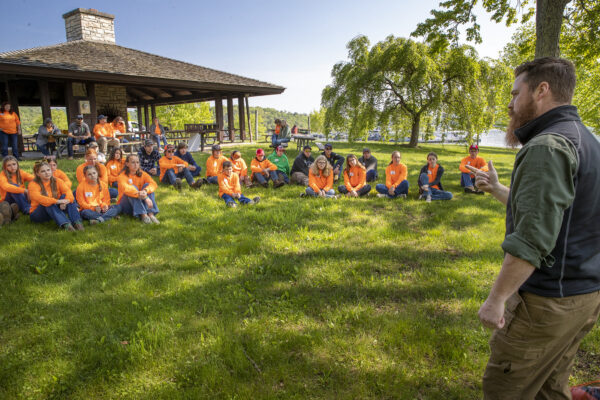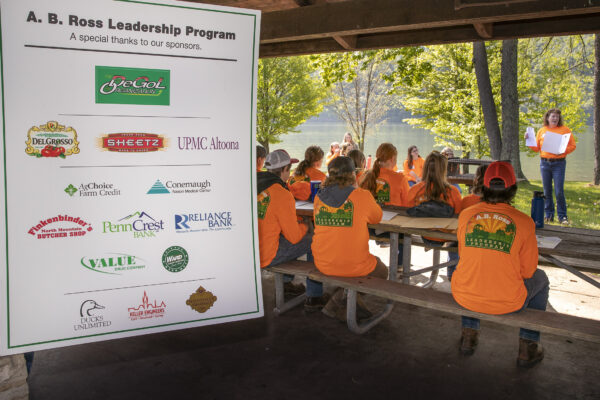 I visited Bright Beginnings Early Learning Center in Roaring Spring for story time and really enjoyed the children and the staff. The kids were very lively and I was grateful that I was invited to be a part of their day.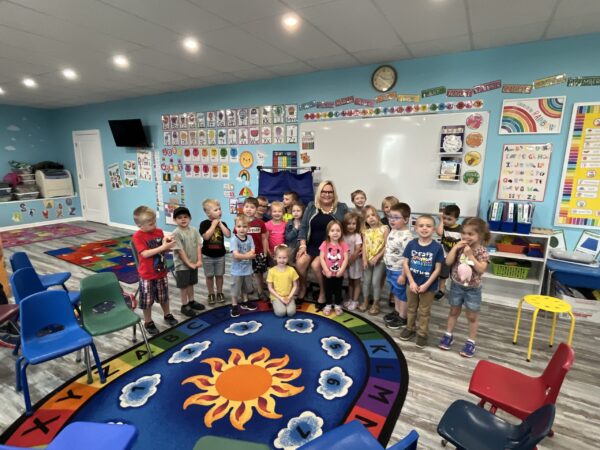 I attended a Senate Policy Committee hearing on site at the Pennsylvania College of Technology in Williamsport. We heard testimony regarding the rural economic development and the workforce challenge. Afterwards we received a tour of the college. It was fascinating seeing the facility and learning about all the programs they offer.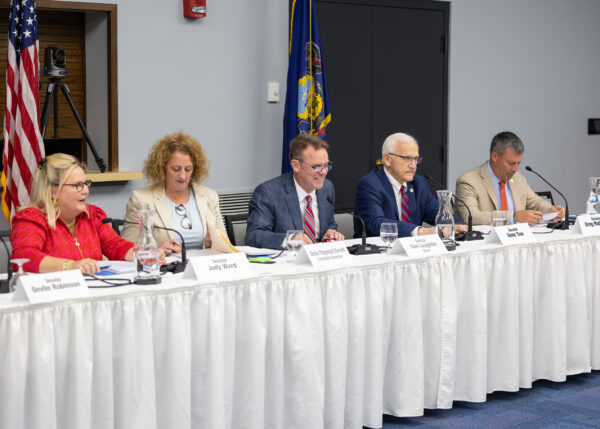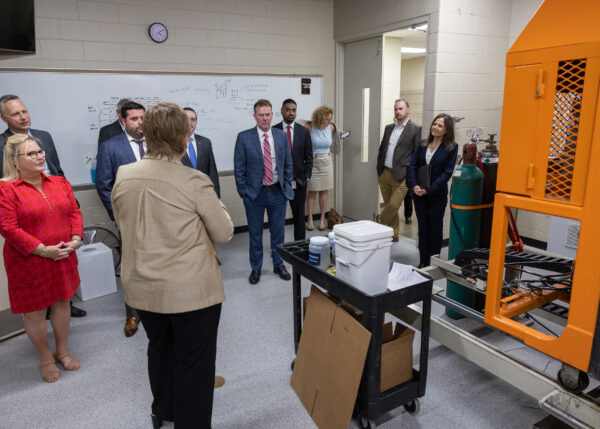 I got to participate in Senator Yaw's student government seminar at Pennsylvania College of Technology in Williamsport. Students got to hold committee meetings, debate legislation, and even have a mock session. They were bright, engaged, and did a great job discussing the various issues put in front of them.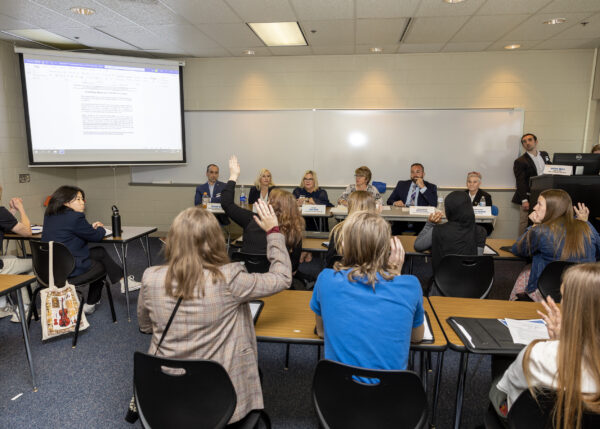 The Fulton County Medical Center Foundation honored FCMC Auxiliary's 75th Anniversary last night at A Needle in a Haystack. Dr. MacKinlay's granddaughter, Ashley, was the featured speaker. She told the wonderful story of how her grandfather's vision and persistence for a medical center to serve the residents of Fulton County came to fruition.