In this Update:
Safeguarding-Taxpayer Funded Public Assistance from Waste, Fraud and Abuse
Prohibiting Drug Injection Sites in PA Communities
May PHEAA Webinars
Senate Approves Measure to Stop Abuse of Housing Voucher Program
Grants to Improve Access to Healthy Food
Recognizing National Mental Health Awareness Month
Good Luck to PA Horse in the Kentucky Derby
30th Happenings
---
Safeguarding-Taxpayer Funded Public Assistance from Waste, Fraud and Abuse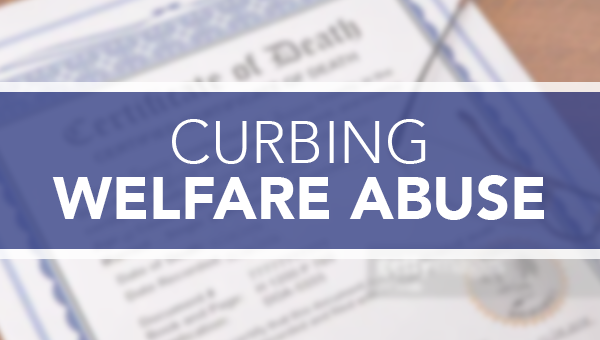 A package of bills to better protect taxpayer dollars spent on public assistance from fraud and abuse passed the Senate this week. The bills were sent to the House of Representatives for consideration.
Senate Bill 243 would ensure that Supplemental Nutritional Assistance Program (SNAP) and Medical Assistance benefits are not spent on the deceased. It would require the Department of Human Services to check death certificates with the Department of Health's Bureau of Vital Statistics. A state audit found 2,324 Electronic Benefit Transfer (EBT) cardholders received benefits after they passed away.
Senate Bill 244 would require the Department of Human Services to compare income and employment records held by the Department of Labor and Industry with recipients of SNAP and medical assistance benefits to prevent fraud. According to the Office of the State Inspector General, 85 Pennsylvanians have been charged with public assistance fraud in 2023.
Senate Bill 245 would update the Public Assistance Integrity Act to require the Department of Human Services to issue a yearly report on its efforts to ensure lottery winners are not receiving cash benefits. The Public Assistance Integrity Act closed a loophole that did not require lottery winnings to be considered as income when determining eligibility for benefits.
Prohibiting Drug Injection Sites in PA Communities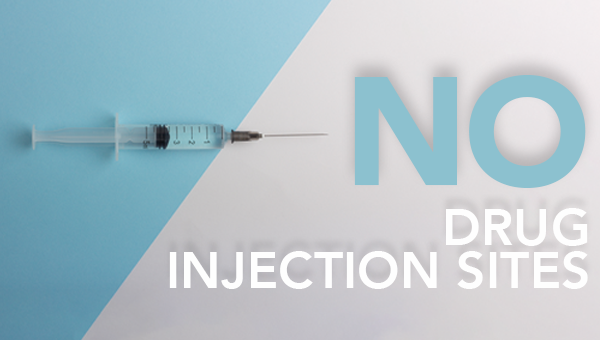 As part of our ongoing effort to strengthen Pennsylvania by advancing policies to foster healthy and safe communities, the Senate passed a bill to prohibit drug "injection sites" in our communities.
Such sites do not help to overcome addiction. They encourage the continued use of illegal – and often deadly – drugs and attract drug dealers who sell to those entering the sites, which operate under a "bring your own drugs" policy. Drug trafficking occurs in plain sight, and drug-related violence increases as dealers protect their turf.
These sites have very poor track records of moving those with substance use disorders into treatment, with some referral rates as low as 1%. They are counterproductive to finding the appropriate strategy to curb the drug abuse epidemic. Rather than sending the incorrect message that illegal drugs can be used safely, we must focus on adequately funding treatment and community-based recovery support services.
May PHEAA Webinars

Deep Dive into Credit related to Education Funding 5/9 Tuesday at Noon; 5/23 Tuesday at 6:30pm
For most families, borrowing for education is part of the equation and can be confusing as they look for the best options to fit their needs. Join Dan Wray and Linda Pacewicz of Pennsylvania Higher Education Assistance Agency (PHEAA) for a 1-hour webinar to increase your financial literacy and knowledge on the process of credit, how to maintain or improve ratings, and comparison points to help make informed and affordable education borrowing decisions.
Life Cycle of a Private Education Loan 5/11 Thursday at 6:30pm; 5/25 Thursday at Noon
As balances are identified and the decision to use a private education loan is made, questions that need answers are "when should I apply and in what amount, what information is needed, what is the process and timeline and what happens after approval or if denied, where do I go from there?" PHEAA is here to help increase your knowledge and create a comfort level with this journey. Join Dan Wray and Linda Pacewicz of Pennsylvania Higher Education Assistance Agency (PHEAA) for these answers and more, to increase your knowledge on using Private Education Loans.
REGISTER HERE or use PHEAA.org/Virtual
Senate Approves Measure to Stop Abuse of Housing Voucher Program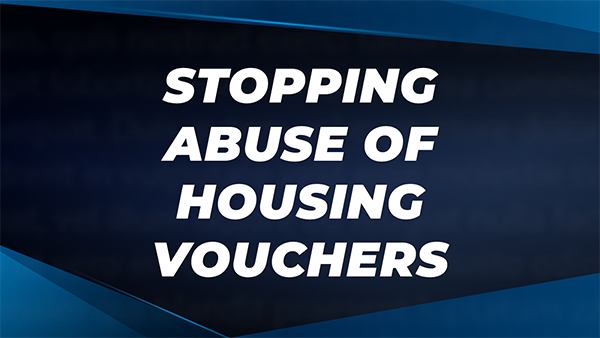 Some people in Pennsylvania are unfairly manipulating the Housing Choice Voucher program, commonly referred to as Section 8, for their own benefit, which hurts those with a legitimate need who follow the rules.
The Senate approved Senate Resolution 45 urging the U.S. Department of Housing and Urban Development to address abuse of the porting process in the program.
Porting is the process by which a family can transfer their Housing Choice Voucher rental subsidy when they move to a location outside the jurisdiction of the agency that provided the voucher.
Individuals circumvent wait lists for in-demand areas by claiming residency in other places, obtaining vouchers, staying for a few months and leaving, opening the door for more individuals to take advantage of the system. Porting also burdens schools and health and human services providers.
Grants to Improve Access to Healthy Food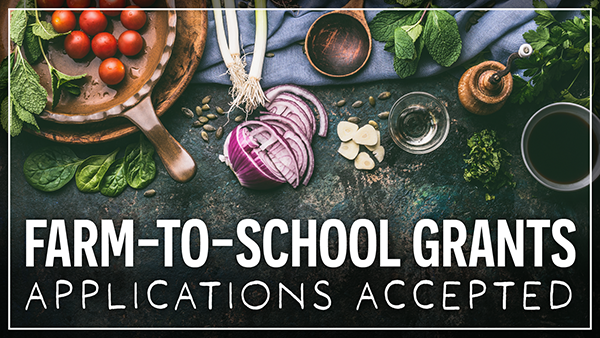 Schools and childhood education centers may apply for up to $15,000 per school for a PA Farm Bill Farm-to-School Grant for projects to improve access to healthy, local foods. The money can also be used to increase hands-on learning experiences for children in pre-kindergarten through eighth grade.
Farm-to-School Grants enrich the connection between families and local producers of fresh, healthy food by changing food purchasing habits in schools. Projects increase access to markets for local farms and expose children early to agriculture, agriculture careers and healthy food choices.
Grant applications must be submitted online here by May 19 at 5 p.m.
Recognizing National Mental Health Awareness Month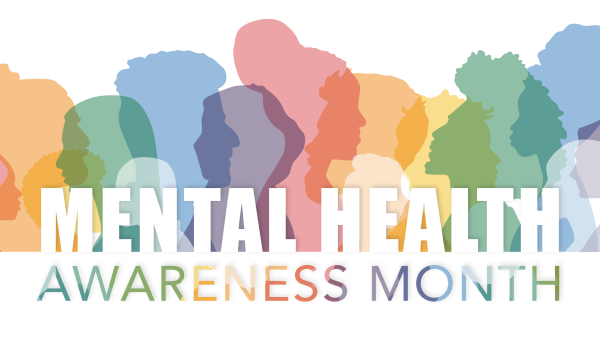 Mental Health Awareness Month has been observed in the United States since 1949 to fight stigma, provide support, educate the public and advocate for policies that support millions of Americans impacted by mental health challenges.
Senate Republicans have pushed for investments in mental health, and that push continued last year as we fought for mental health financial support to schools, funding for more support staff in nursing facilities and workforce recruitment and retention payments for frontline workers. We also worked to pass important legislation last session to allow for greater access to drug and alcohol programs.
My colleagues and I will continue to make mental health funding a priority this legislative session.
If you or someone you know is struggling with mental health challenges, find resources here.
Good Luck to PA Horse in the Kentucky Derby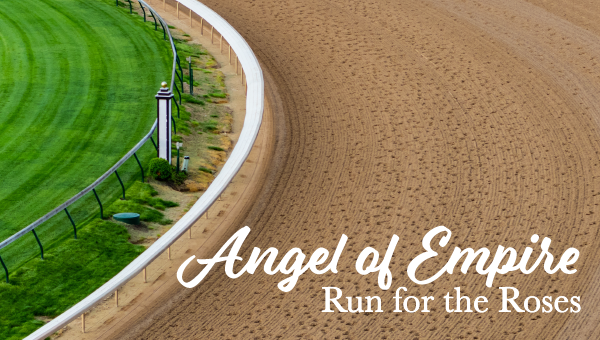 Congratulations to Angel of Empire, the three-year-old colt that started racing in 2022 and is headed to the Kentucky Derby.
The thoroughbred racehorse was born and raised at Blackstone Farm in Pine Grove in Schuylkill County. His win in the Arkansas Derby made him a horse to watch in the Run for the Roses. The colt will try to become the third Pennsylvania-bred horse to win the Kentucky Derby after Lil E. Tee in 1992 and Smarty Jones in 2004.
Good luck to Angel of Empire in the Kentucky Derby, which will begin on Saturday, May 6, at 6:57 p.m.
30th Happenings
This week the Hollidaysburg Veterans Home broke ground for their new skilled nursing/memory care facility. The new building will accommodate 200 residents and is estimated to be completed in 2025.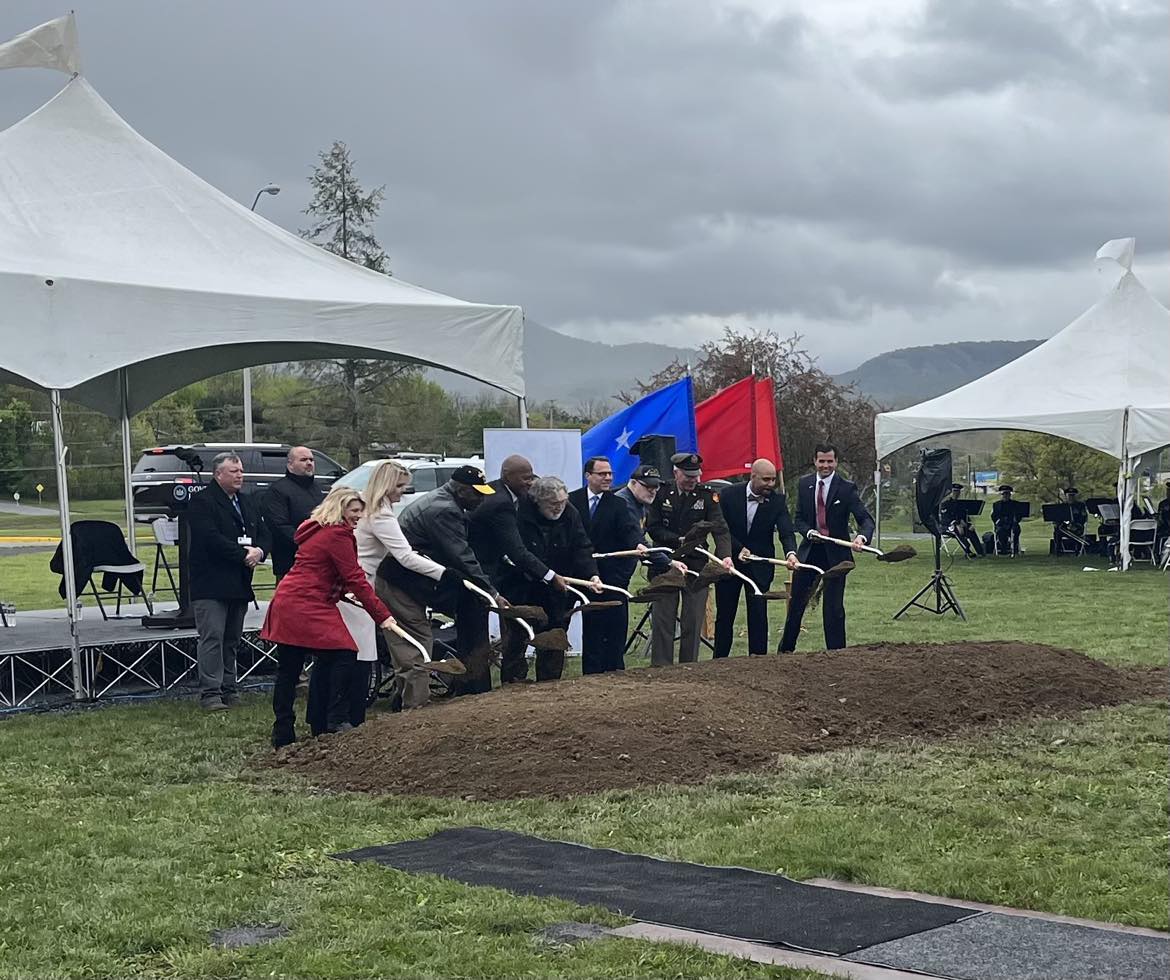 I was pleased to present a retirement citation to Robert "Bob" Heim, who recently retired from the PA Department of Transportation after 41 years of service! Bob has had an amazing career and as he accepted the citation, he explained that he loved what he did and was honored to serve his state and country through his career as Senior Civil Engineer Supervisor of Bridges.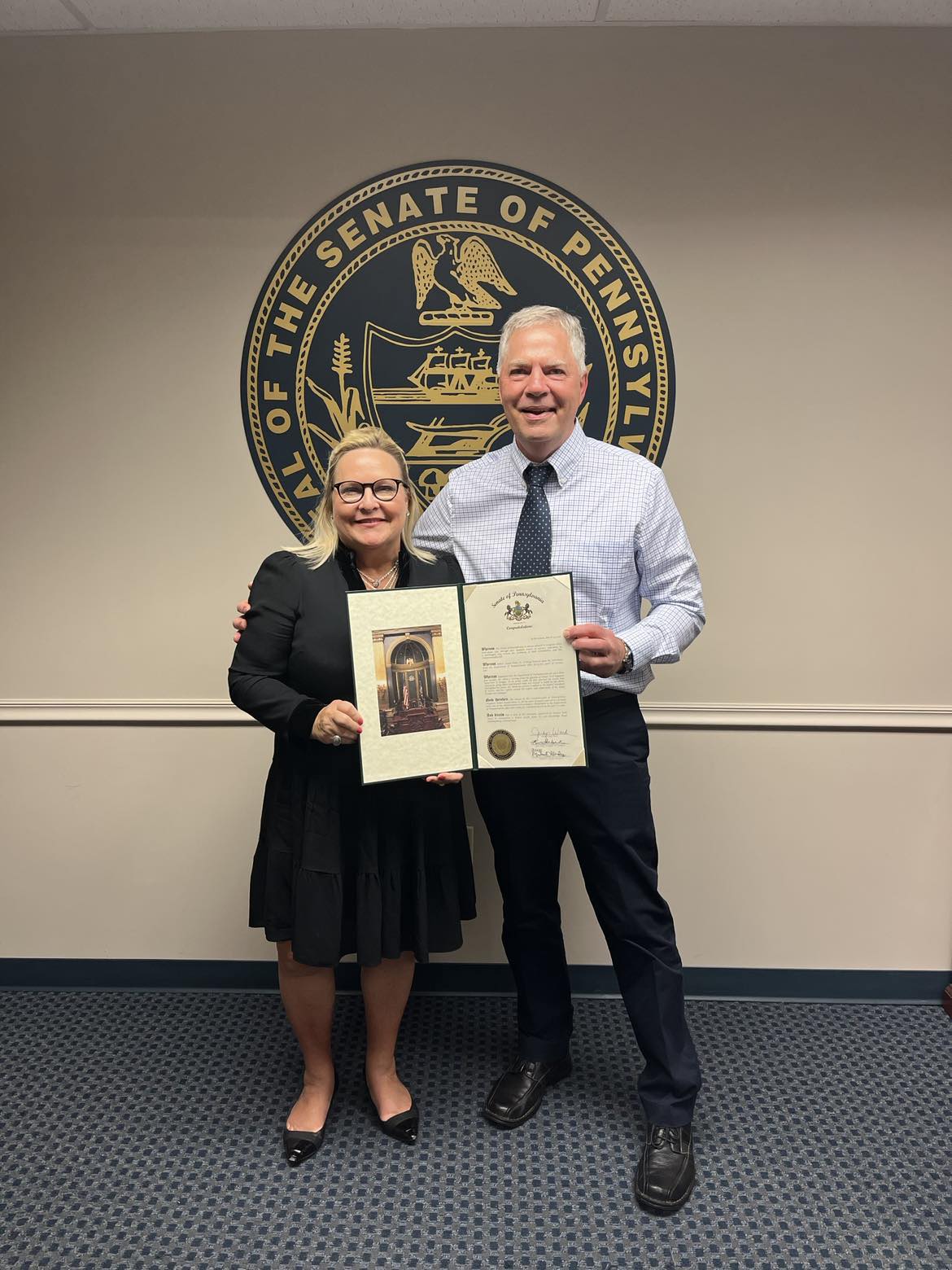 Thursday was the National Day of Prayer, which was created in 1952 by a joint resolution of the United States Congress and signed into law by President Harry S. Truman. I am grateful to The Way of Truth Ministries of Altoona for hosting a prayer gathering at Legion Park in Blair County. Altoona City Councilman and community pastor, Dave Butterbaugh, was the keynote speaker. Let us all take time to pray for America and our Commonwealth.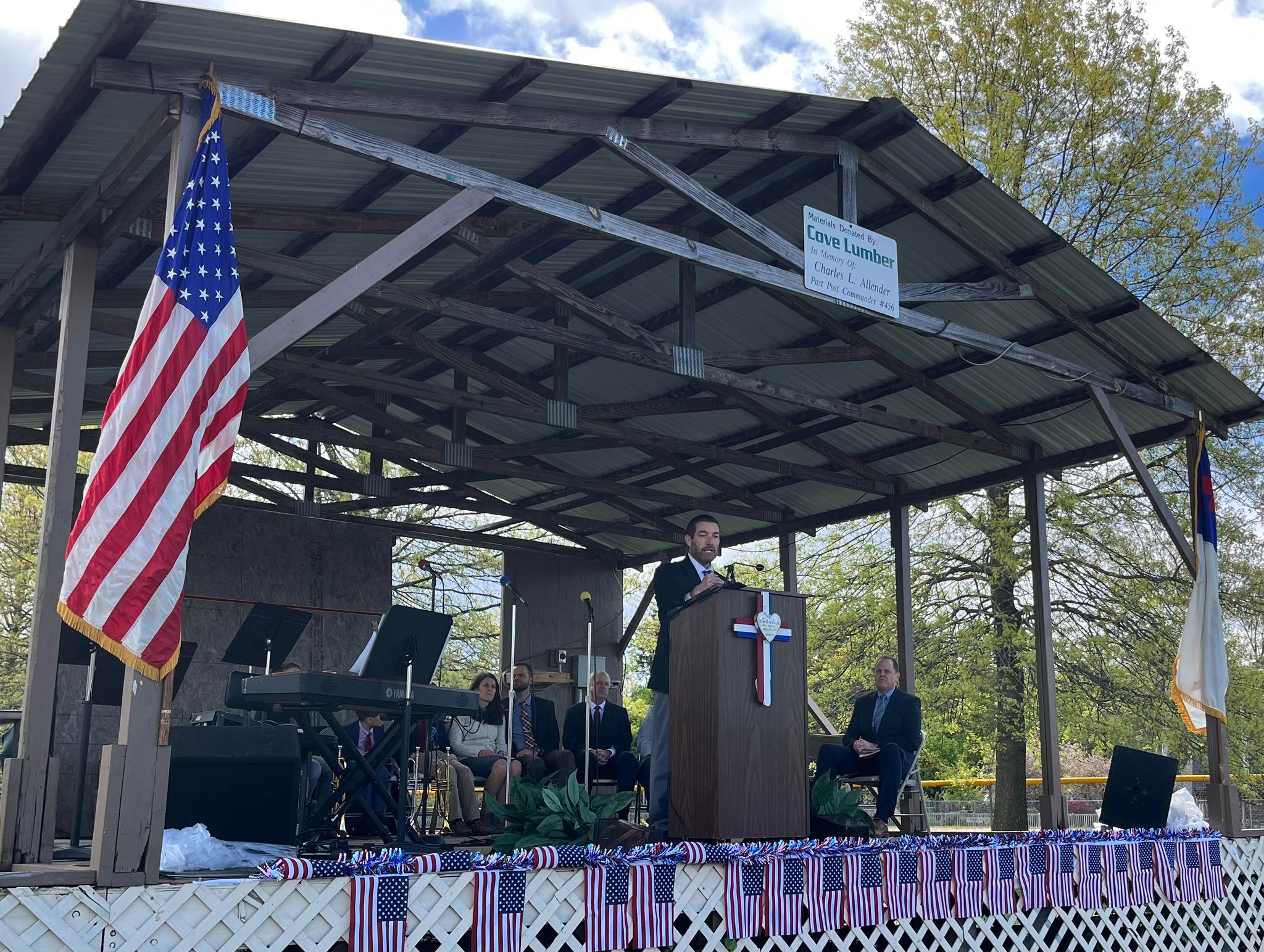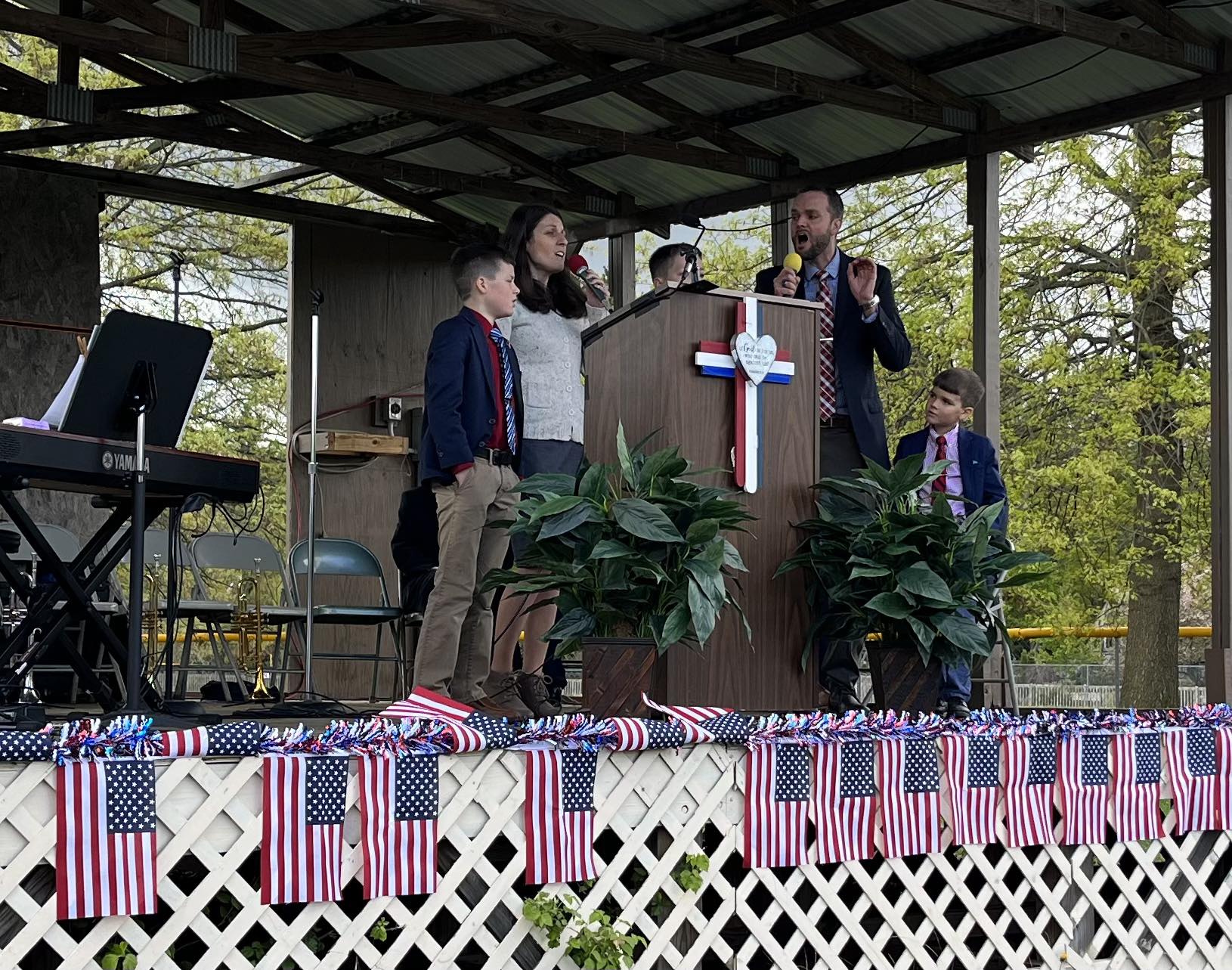 I had a great time with folks from Valley Rural Electric Cooperative at the annual Pennsylvania Rural Electric Association Cooperative Mixer in Harrisburg. Pictured with me are Rich Bauer, Mark Swope, Randy Huntsman, Cindy Bigelow, and Leroy Barnes.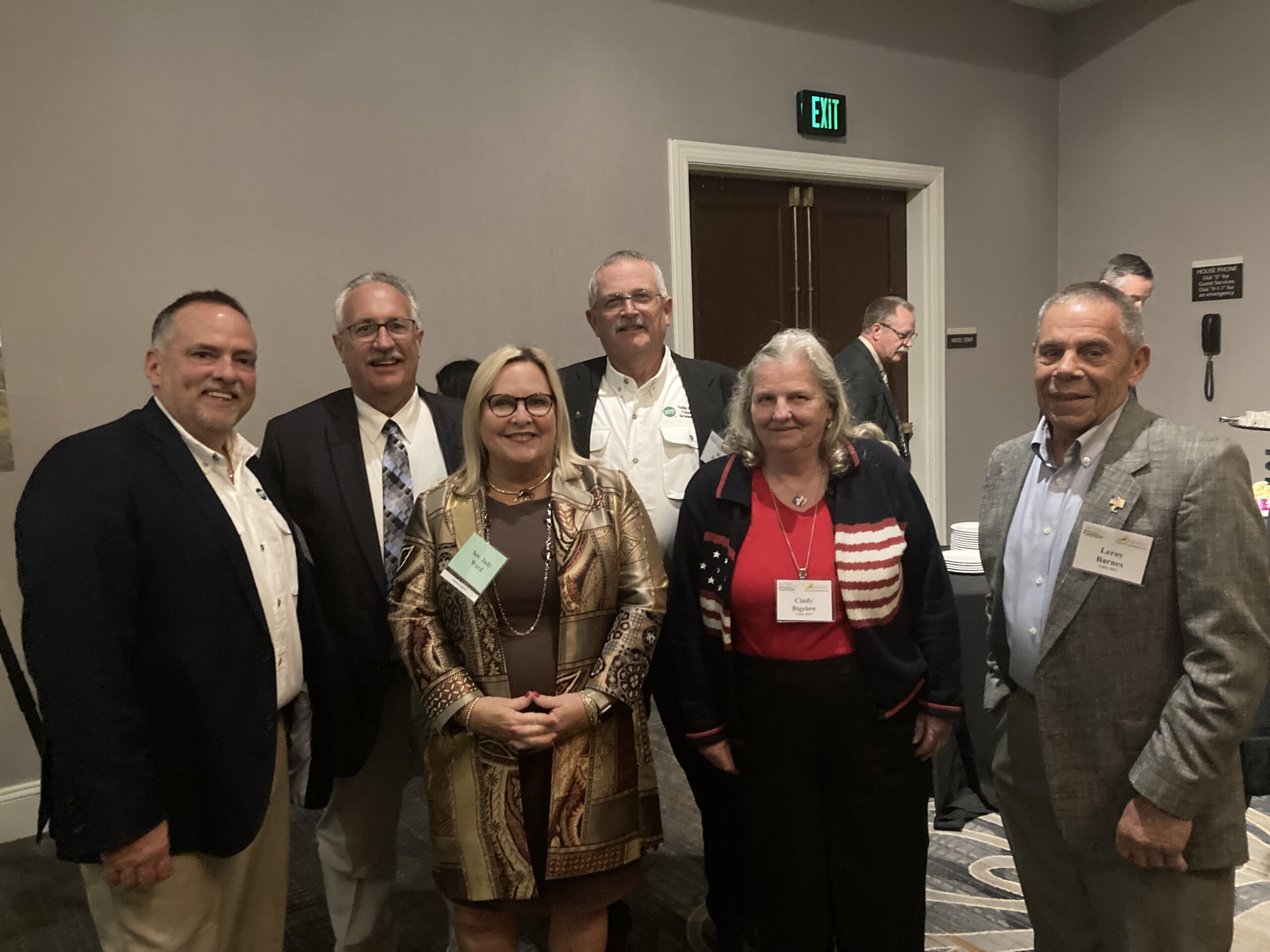 I met with constituents who work in the homecare industry as part of the Pennsylvania Homecare Association's annual advocacy day at the Capitol. We spoke about the challenges that the homecare association is facing and the possible solutions. Pictured with me are April McCall, Laurie Karstetter, Heather Loucks, Jennifer McKee, Sarah Rutledge, and Rich Farbman.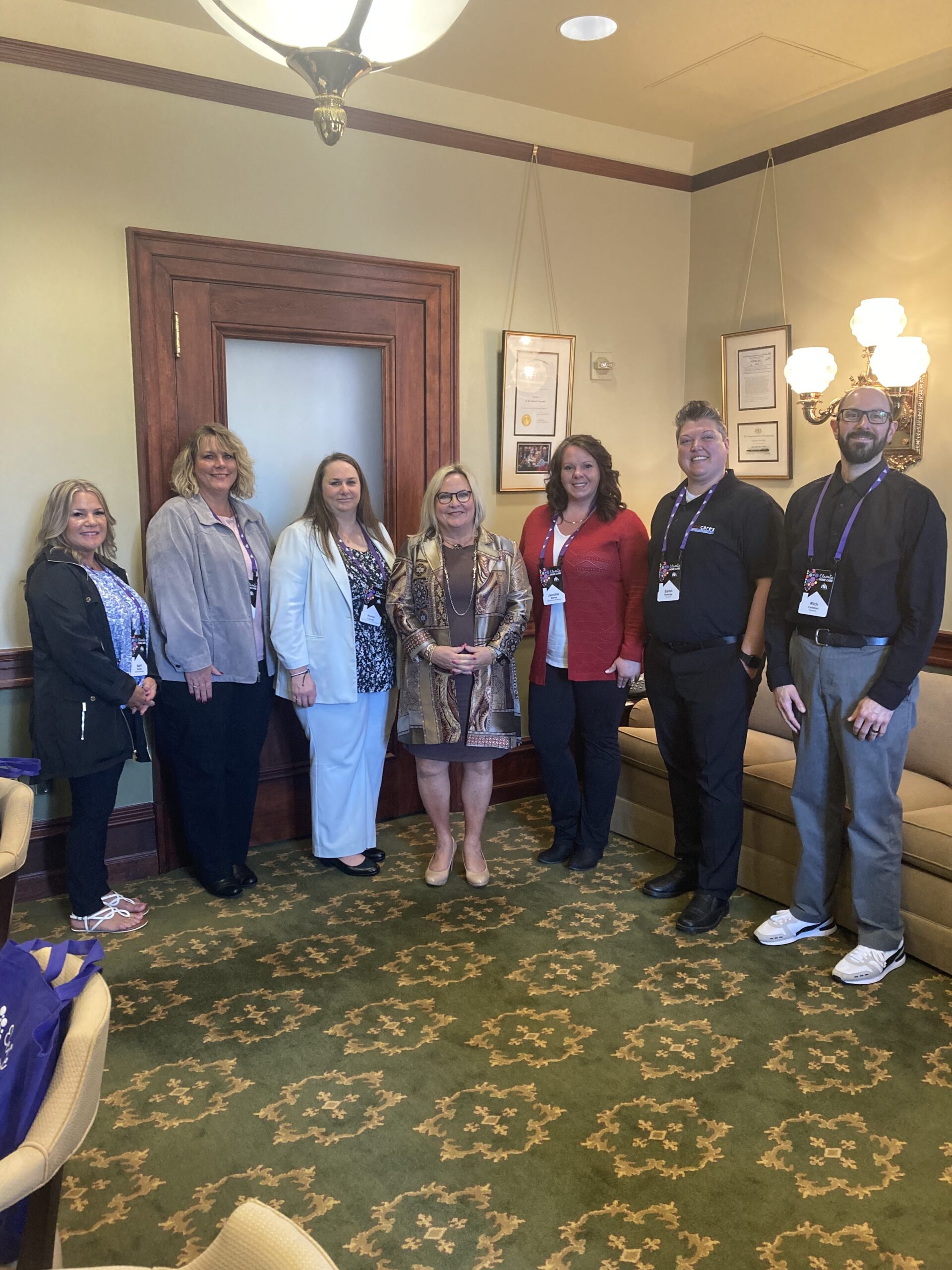 I attended the annual Commonwealth Prayer Breakfast and got a chance to have fellowship with elected officials and industry folks from across the state and across the aisle. Pictured with me are Representatives Stambaugh, Irvin, and Benninghoff, and Chris Hoffman, President of the Pennsylvania Farm Bureau.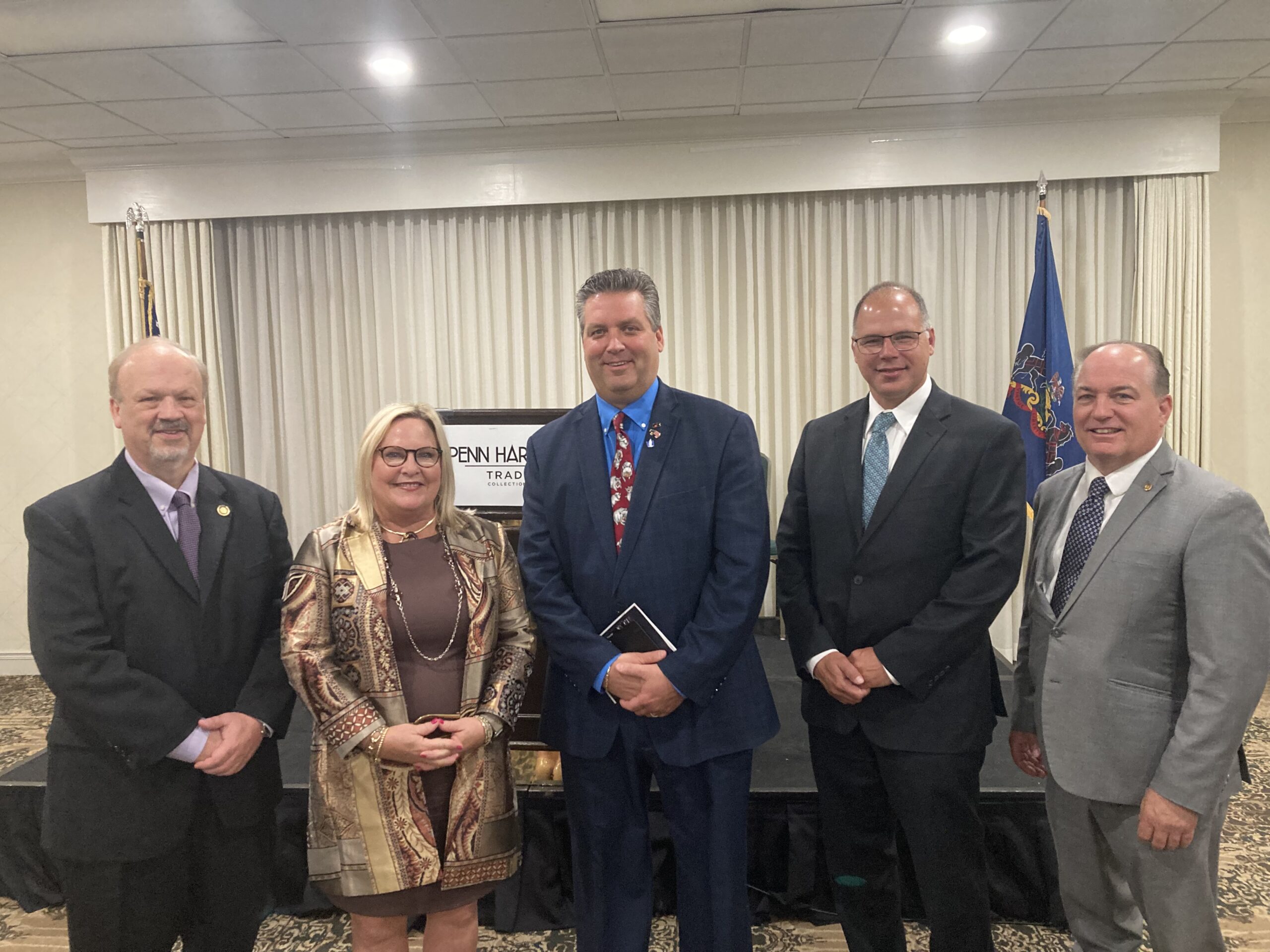 I met with individuals from Geisinger Health System to talk about caring for the community and their wonderful nursing program. Their nursing program offers a great opportunity for individuals to study locally and then go on to care for their local community. Pictured with me is Jennifer Tyler, Dr. Julie Byerley, and Mark Reisinger.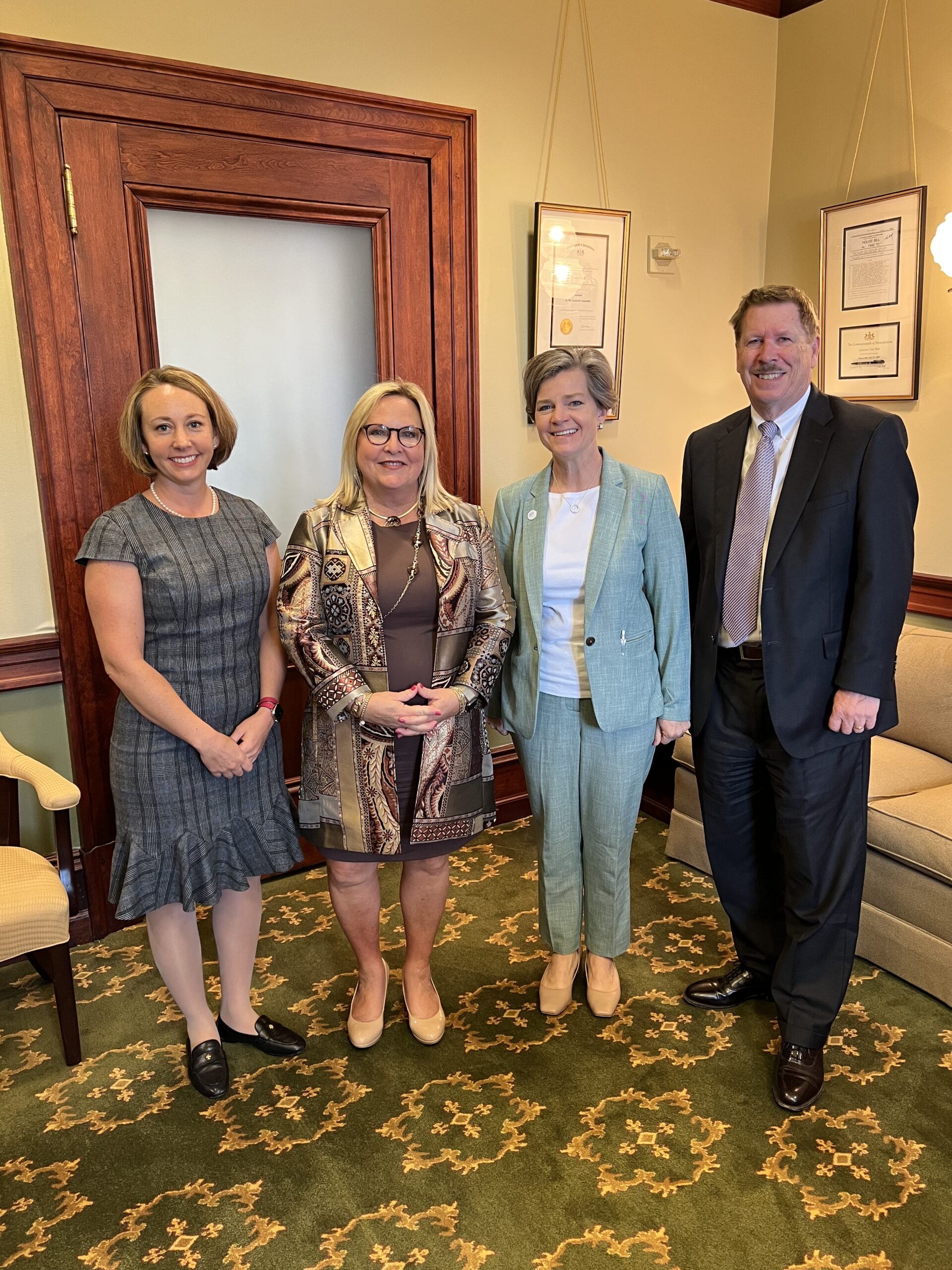 If you are not already subscribed to this newsletter please sign up here.