In this Update:
Applications Open for Watershed Cleanup Grants
Share Your Views on PennDOT's Winter Services
Summer Camp for Teens Interested in Law Enforcement, Military
Call 811 Before Excavation Projects
Child Abuse Prevention Month
Out and About in the 30th
---
Applications Open for Watershed Cleanup Grants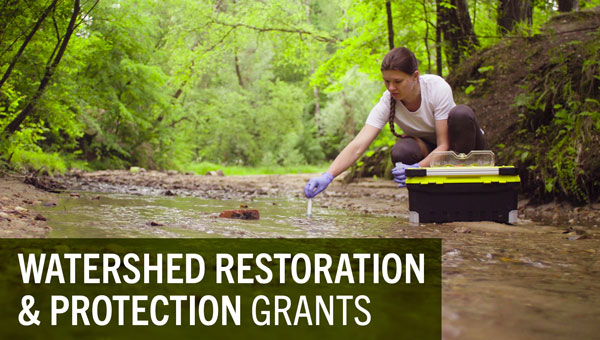 Applications are being accepted for Growing Greener Plus grants to help protect creeks, rivers and other waterways from pollution and restore impaired watersheds.
The funding supports projects aimed at reducing nonpoint source pollution, which is caused by abandoned mine drainage, urban and agricultural runoff, on-lot sewage systems, earthmoving, and streambank and shoreline degradation.
Eligible applicants include counties, municipalities, municipal authorities, county conservation districts, watershed organizations, councils of governments, educational institutions and other authorized organizations involved in water resource restoration and protection.
Share Your Views on PennDOT's Winter Services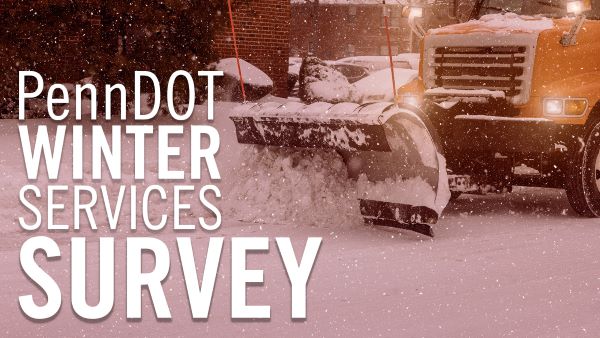 How did PennDOT do this winter? Motorists have until April 29 to provide feedback via an online survey.
The 17-question survey asks respondents about their timeline expectations for safe and passable roadways, how they rank snow-removal priorities and how they rate PennDOT's winter services.
The survey should take about five minutes to complete. All responses are completely anonymous.
Summer Camp for Teens Interested in Law Enforcement, Military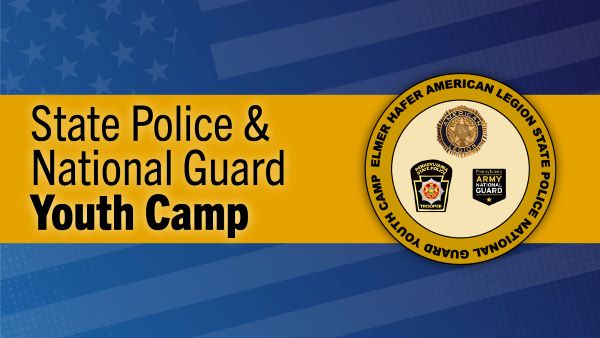 Teens ages 15 to 17 interested in a career in law enforcement or the military can apply now for a summer leadership camp held by the Pennsylvania State Police, Pennsylvania National Guard and the American Legion.
The Elmer Hafer-American Legion-State Police-National Guard Youth Camp will be held June 5-11 at Messiah University in Mechanicsburg, Cumberland County. The cost is $175.
During the camp, cadets work on team-building exercises, physical fitness training, classroom activities involving police and military careers and a marksmanship course. Cadets will also visit the State Police Academy in Hershey and Fort Indiantown Gap National Guard Training Center in Lebanon County. In addition, the camp offers three $1,000 scholarship awards at the conclusion of the week.
Call 811 Before Excavation Projects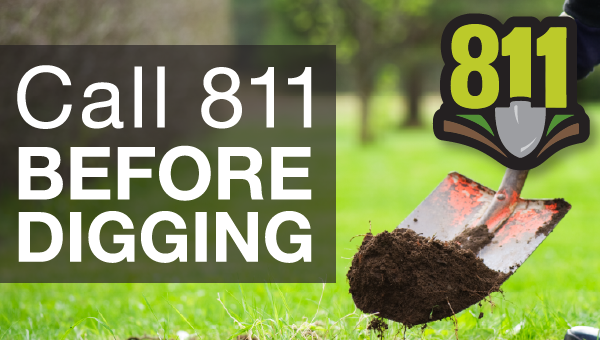 Nearly half of all underground line "hits" occurring during excavations are caused by failure to contact the PA One Call system by calling 811 before digging, or failure to wait the required three business days before projects begin.
The Pennsylvania Public Utility Commission is using Safe Digging Month to remind homeowners, businesses, contractors and anyone else involved in excavation projects of the importance of calling 811 before any project begins and allowing time for utility operators to locate and mark their lines before any digging.
Hits on underground lines pose a danger to contractors, utility workers, nearby residents and bystanders. Each incident carries the possibility of serious injuries, service interruptions and costly repairs.
Child Abuse Prevention Month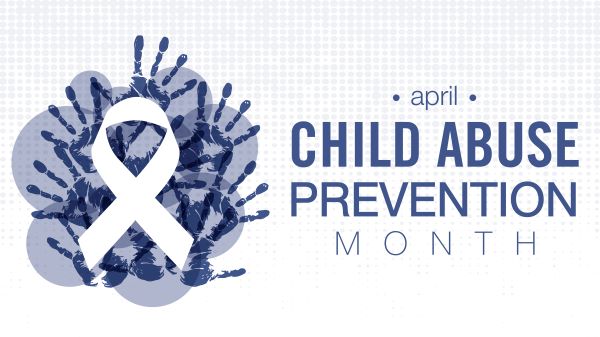 April is Child Abuse Prevention Month, a time to rededicate ourselves to strengthening families and preventing child abuse and neglect.
The U.S. Department of Health and Human Services provides an array of information aimed at preventing child abuse, protecting children from the risk of abuse and promoting healthy families.
Out and About in the 30th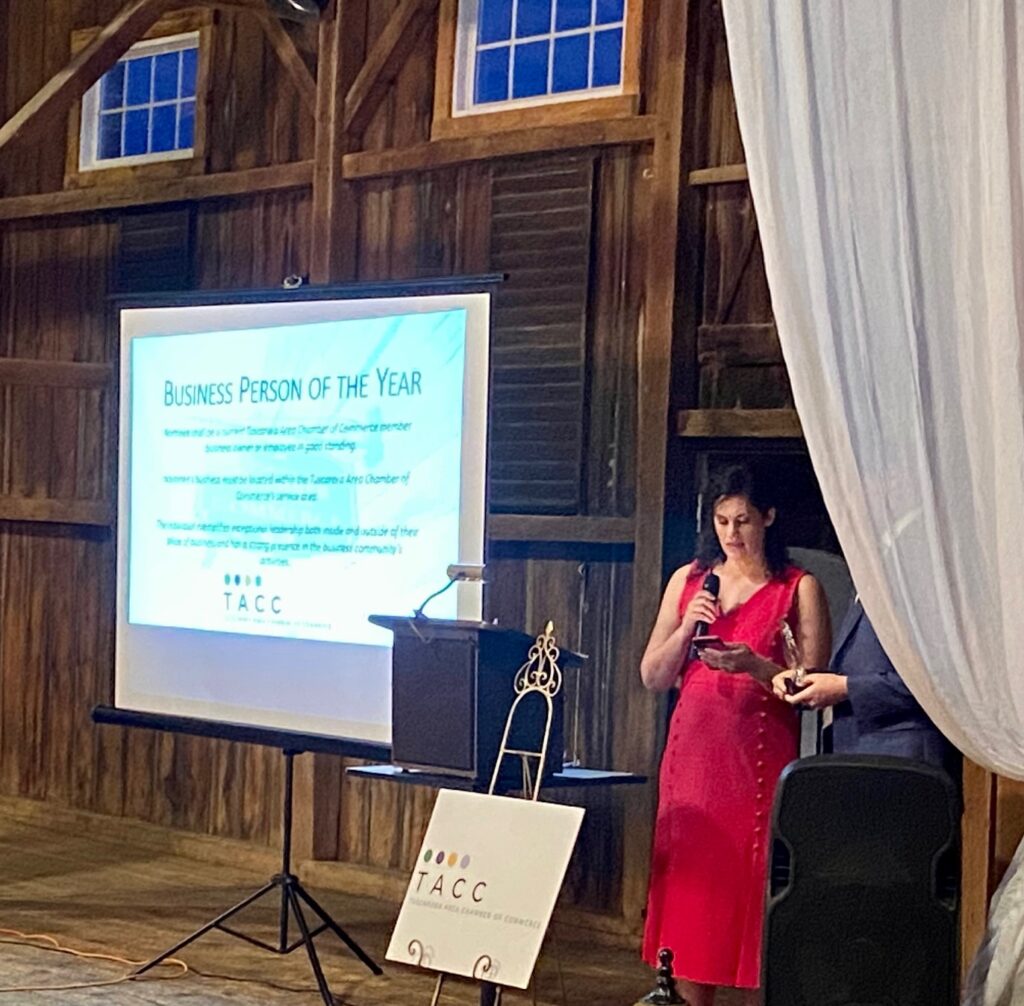 Congratulations to Tuscarora Area Chamber of Commerce (TACC) for this year's awards banquet. I want to extend a heartfelt congratulations to Alan T. Fries for being selected as this year's Business Person of the Year Award.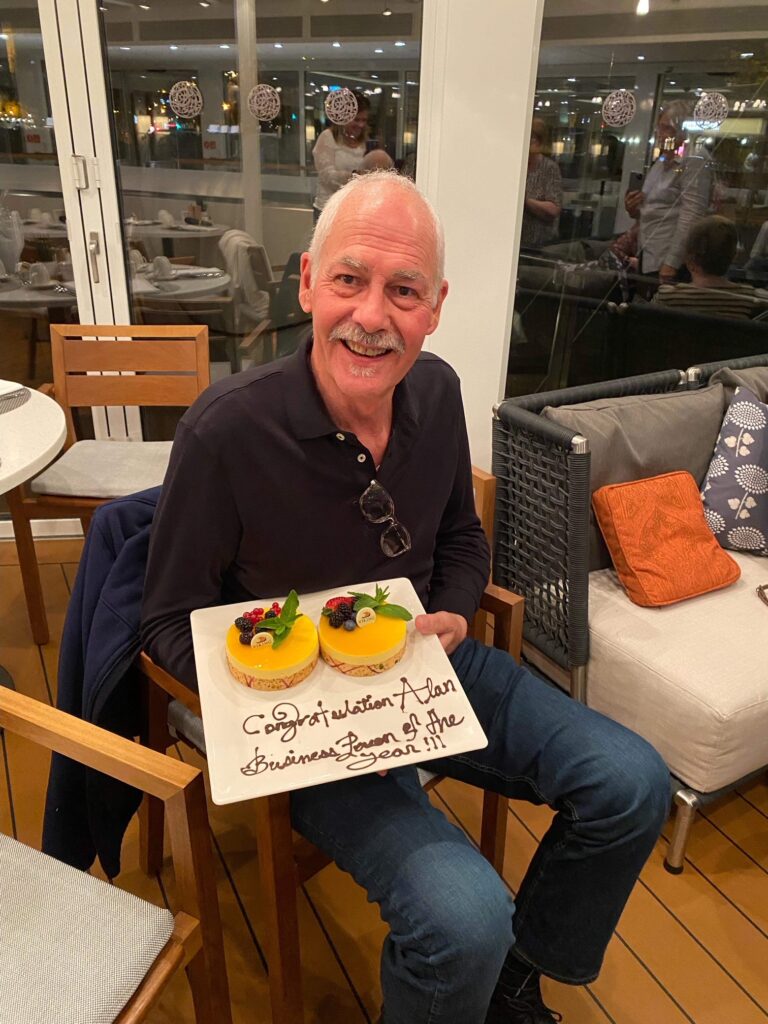 I provided a Senate Citation for Business Person of the Year to Alan T. Fries of Fries Funeral Home in Mercersburg. Alan was on vacation in Germany at the time but received the surprise announcement in the form of a dessert plate.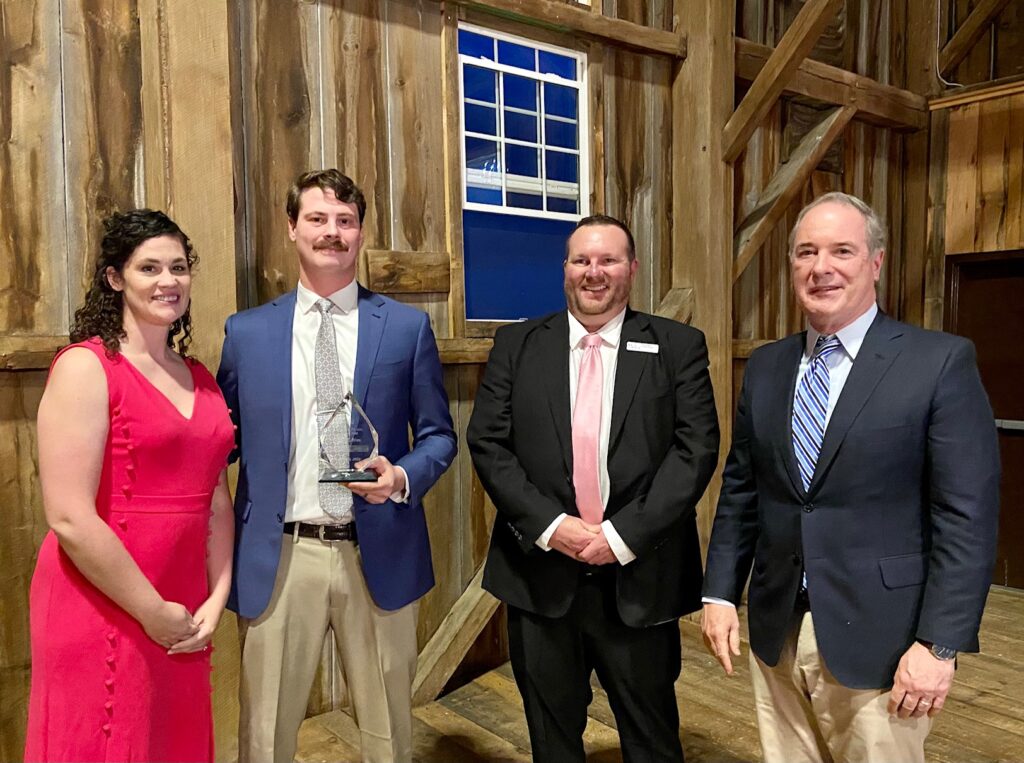 His children Jacob Fries (current owner of Funeral Home) and daughter Rachel accepted the award on his behalf (Pictured with Congressman John Joyce). My congratulations to Alan for this outstanding award.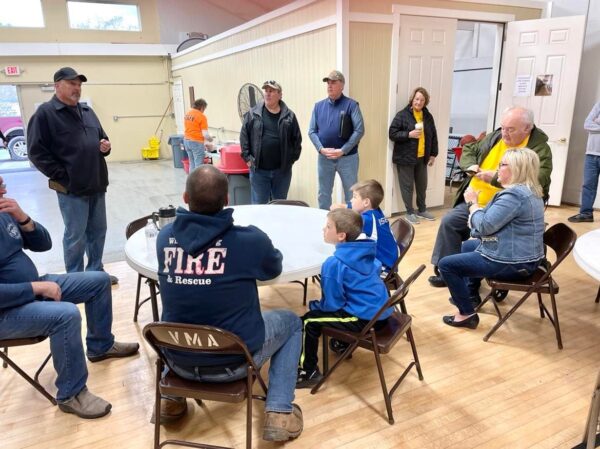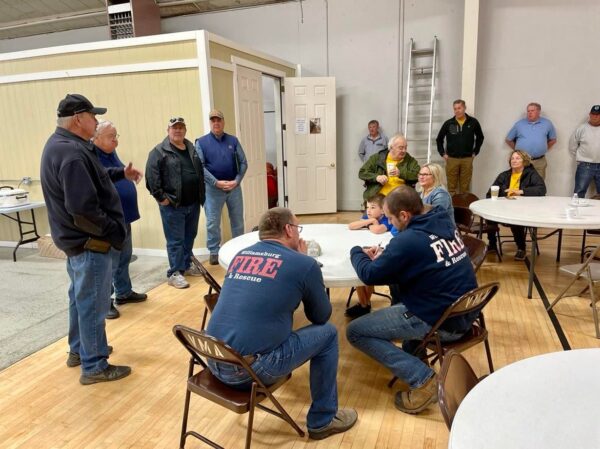 This past weekend I met with representatives from Williamsburg Borough and the fire department to discuss potential funding resources to help address the community's needs.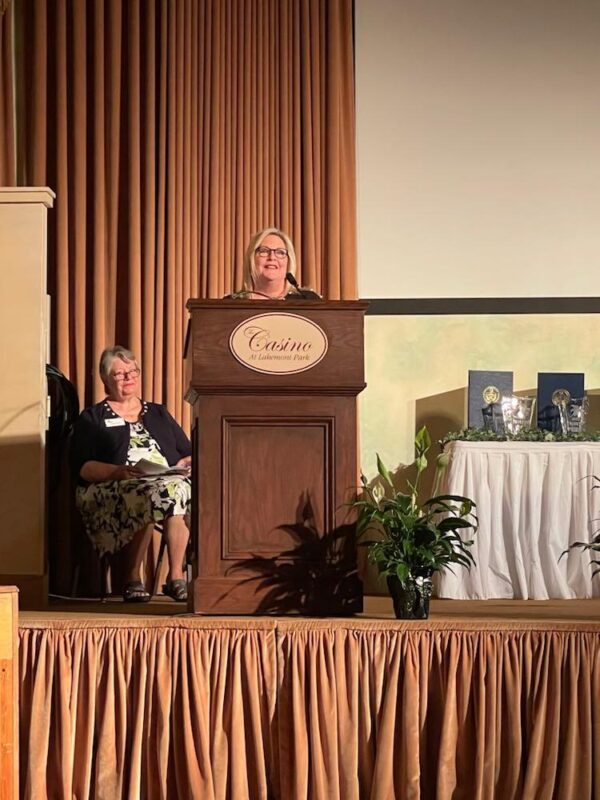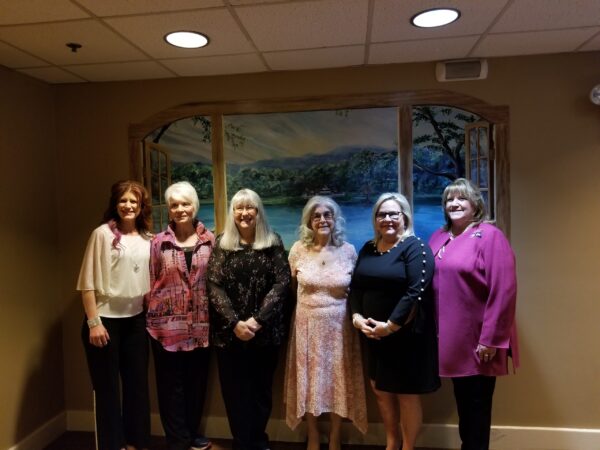 I was extremely honored to receive the Non-Profit/Government Award at the WISE Women of Blair County Tribute Dinner this week. WISE Women honors Blair County women who have demonstrated excellence in leadership in promoting awareness of the significant role of women in economic growth and quality of life in our community. Congratulations to my fellow honorees!
Pictured Left to Right: Jen Burgmeier (Business & Professional), Marie Little (Arts & Letters), Dorey Marsh (Education), Reverend Evelyn Madison (Lifetime achievement), Senator Judy Ward (Non-Profit/government), Donna Malone (Community Service Volunteer). Not Pictured: Julia Cacciotti (Rising Star).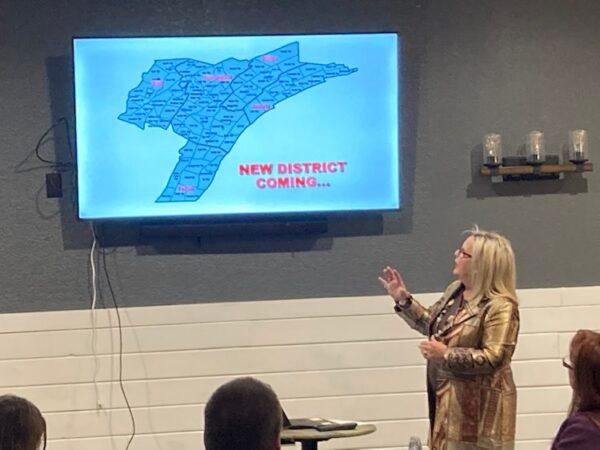 I was pleased to share a legislative update at the recent Tyrone Chamber breakfast. I shared what legislation the Senate is currently working on and an overview of what the new 30th Senatorial District will look like in 2023.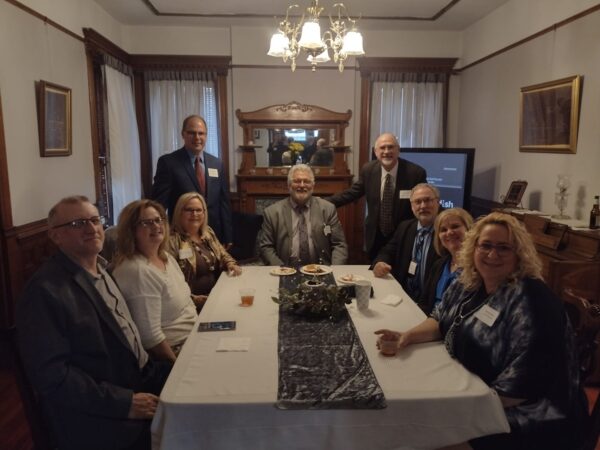 Recently I attended the Huntingdon Chamber Elected Officials Reception as the beautiful, historic Gage Mansion Bed & Breakfast in Huntingdon. Thank you to all who helped put this together.
From left, John Brenneman & Lori Bolton Comp from Senator Jake Corman's Office, Senator Judy Ward, Representative Rich Irvin, Commissioner Jeff Thomas, Commissioner Mark Sather, Commissioner Scott Walls, Diana McClure from Keller Engineers and Michele Ivory from Senator Judy Ward's Office.