Co-Chairs Chosen for PA Rare Disease Caucus
It is estimated that 1.2 million Pennsylvanians are affected by one or more conditions that are classified as a rare disease. I was recently chosen to serve as a co-chair of the Pennsylvania Rare Disease Caucus, which is responsible for working with patient advocates, caregivers and patients to raise awareness of these conditions and encourage greater study of these diseases.
Many of those who suffer from rare diseases are children. Regardless of the age of the patient, every person deserves to have their condition recognized and studied. I look forward to working in my role as a co-chair to draw more attention and resources to the more than 7,000 rare diseases that affect state residents.
More information about the Pennsylvania Rare Disease Caucus is available here.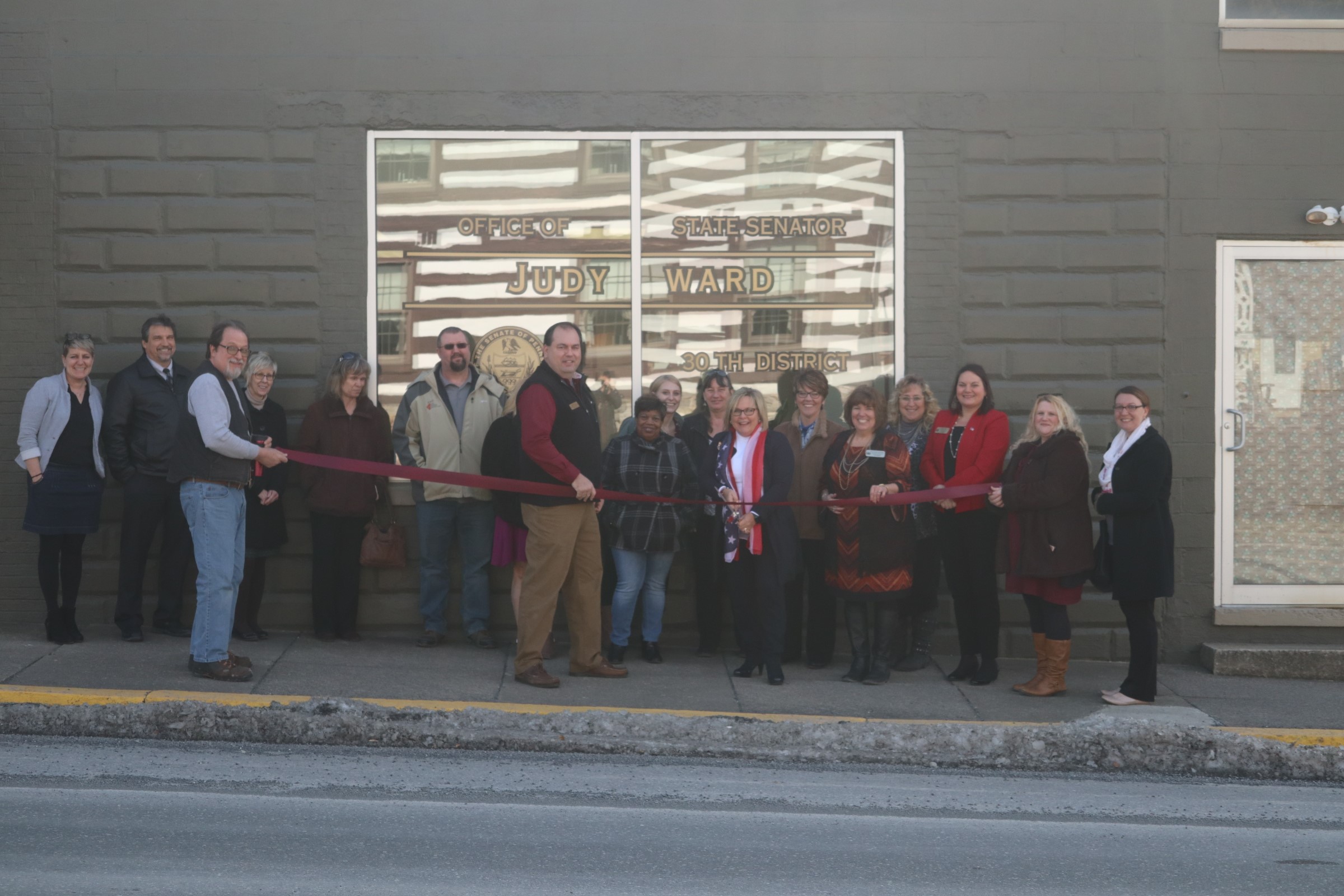 Fulton County District Office
This week I was happy to formally welcome constituents at my Fulton County district office in McConnellsburg with an open house and ribbon cutting. Thank you to everyone who stopped by to introduce themselves. I look forward to serving the residents of Fulton County!
Applications for Purple Heart Motorcycle Plates Available Now
At the request of a community resident, I sponsored a bill last year that was signed into law allowing Purple Heart recipients to equip their motorcycles with a special license plate honoring their service and sacrifice to our nation. Applications for the new specialty plate are available now.
If you are interested in obtaining this special registration plate, please contact either of my district offices (Hollidaysburg: 814-695-8386 or McConnellsburg: 717-485-3616) and my staff will help you with the application process and required service documentation.
My thanks goes out to John Shylo, a constituent and veteran wounded in action in Vietnam, for bringing to light the need for the bill.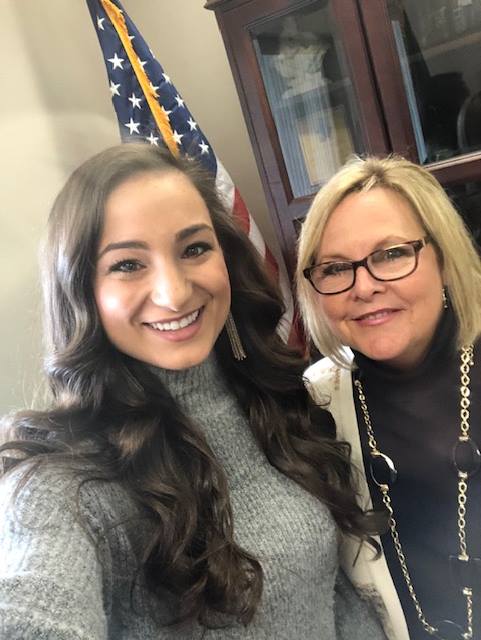 Miss Laurelwood
I had the privilege of meeting Altoona resident Meghan Sinisi, who recently won the title of Miss Laurelwood. She will be competing for the title of Miss Pennsylvania in May. Good luck Meghan!
Tax Forms and Information Available Online
Millions of individuals will file their taxes with the Pennsylvania Department of Revenue in the next several weeks. A number of resources are available to make this process more efficient and easier for filers.
Pennsylvanians can download 2018 state tax forms here, and state and federal taxes can be filed at no charge here. The Department of Revenue also offers a free guide for Pennsylvania Personal Income Tax filers here. Filers can also check the status of a refund by calling 717-787-8201 between 7:30 a.m. and 5:00 p.m.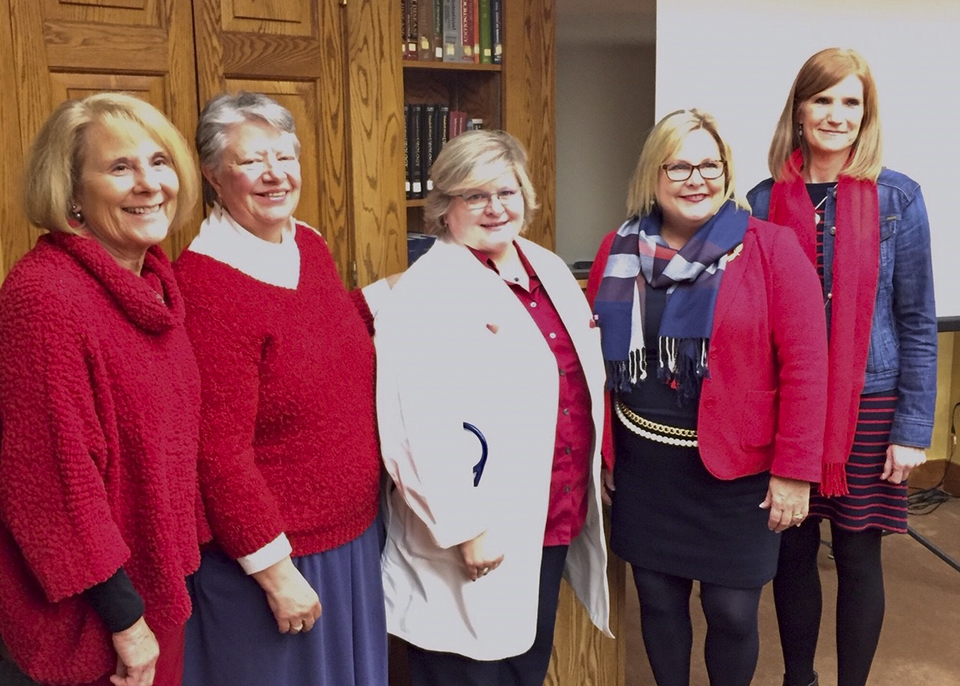 Women's Heart Health Awareness
I had the privilege of being the guest speaker for a women's heart health luncheon at Conemaugh Nason Medical Center in Roaring Spring. As a registered nurse who formerly worked in cardiac rehab, I appreciated the opportunity to speak to local women about having a healthy heart. The event was a kick-off to the opening of the new heart cath lab now operating at Conemaugh Nason.
Application Deadline for Rural Volunteer Fire Company Grants is May 2
Pennsylvania offers a number of resources to aid volunteer fire companies in their mission to improve public safety. Grants of up to $10,000 are currently available through the Volunteer Fire Assistance Grant Program to help rural communities pay for training and equipment to fight brush and forest fires.
The application period for this grant program is open now through May 22. Additional information on the program is available here.
Grants Available to Assist Local Law Enforcement
Grants of up to $50,000 are available from the Pennsylvania Commission on Crime and Delinquency to help provide equipment, training, data sharing and accreditation for municipal police. The funding is targeted to municipalities that are not eligible for federal Justice Assistance Grant (JAG) funding from the U.S. Department of Justice. The list of eligible municipalities is listed in Appendix A.
Additional details and application guidelines are available here under the JAG Under $10K Initiatives link. The application deadline in March 22.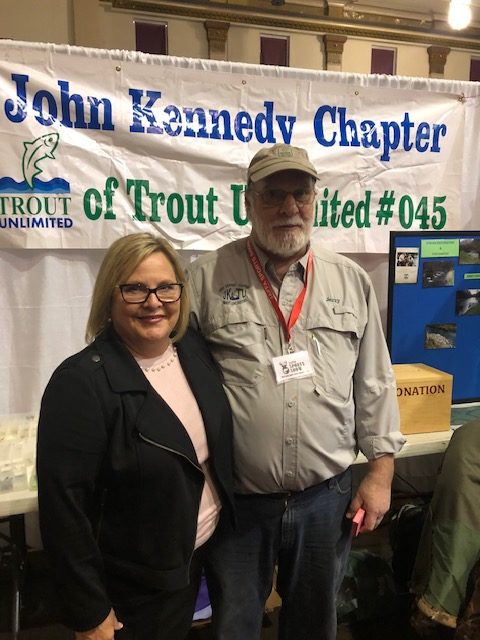 Blair County Sports Show
Recently, I had a great visit to the Jaffa Sports Show in Blair County. I was able to have informative conversations with a few members of the Hollidaysburg Area High School Shooting Club, Sergeant Craig Garman from the PA Fish and Boat Commission, volunteers from the John Kennedy Chapter of Trout Unlimited, as well as members of the recently organized group, Sportsmen for the Future.
Free Motorcycle Safety Classes Begin Soon
With spring right around the corner, motorcycles will be returning to the roads very soon. Beginning this month, the Pennsylvania Department of Transportation will offer free motorcycle safety clinics for new and experienced riders throughout the state.
Participants must have a motorcycle learner's permit or license. Details on the free courses are available here.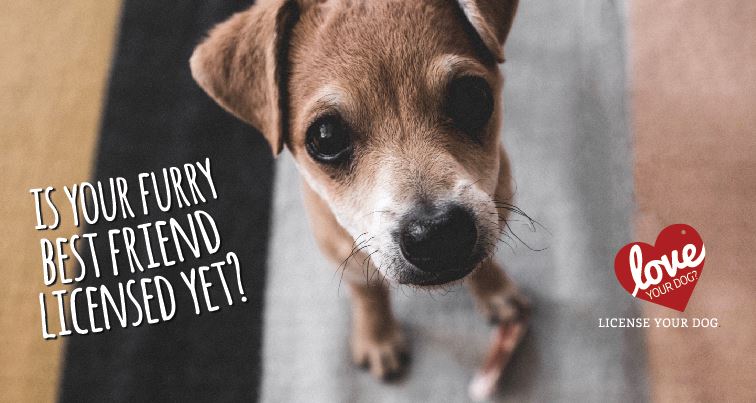 Reminder: Licenses Required for Dogs Three Months and Older
All dogs three months or older are required to be licensed each year. If you have not already renewed the license for your dog, you can do so by contacting your county treasurer or dog warden, or by calling the Bureau of Dog Law Enforcement at 717-787-3062. Licenses are also available online at www.licenseyourdogpa.pa.gov.