In this Update:
Mifflin County Office Grand Opening
Huntingdon County Office Hours
Norfolk Southern Train Derailment
PA Broadband Development Authority Seeking Feedback
Resources Available to Help Pennsylvanians with Rising Energy Costs
Important Message for Unemployment Compensation Recipients
Medical Assistance and CHIP Recipients Must Submit for Renewal
Scam Warning: "Final Demand for Payment" Letters
Monthly Appropriations Update Details Lagging PIT Payments, Improving Rainy Day Fund
National Cancer Prevention Month: Information on Risk and Research
Out and About in the 30th
---
Mifflin County Office Grand Opening

Huntingdon County Office Hours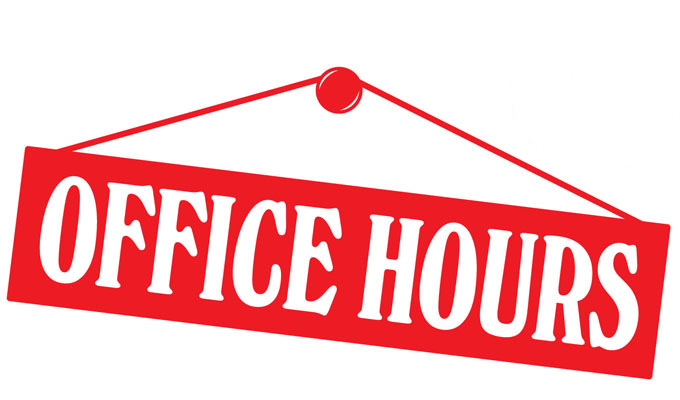 In an effort to make it more convenient for constituents, I have an office in Huntingdon County to serve your needs. The location is the Shirley Township Municipal Building, 15480 Croghan Pike, Shirleysburg. The hours are 10am – 3pm every Wednesday. Stop by for assistance from my staff for your state-related issues.
Norfolk Southern Train Derailment

With the understanding that constituents in the 30th Senate District have personal concerns related to the train derailment in East Palestine, Ohio, I want to provide an update on the Commonwealth's efforts to monitor air and water quality.
Importantly, Pennsylvania continues to see no concerning air or water quality readings following this incident. Based on the air monitoring results at the time of the incident at the site as well as the perimeter air monitoring, the Pennsylvania Department of Environmental Protection has not observed any contaminants of concern leaving a 2-mile area around the derailment site and entering into Pennsylvania.
In an effort to closely monitor water contamination risks related to the derailment that took place on February 3, DEP will be independently verifying the safety of water and will continue to do so in the months to come.
DEP will be taking independent samples from Norfolk Southern sampling sites for examination by the DEP Bureau of Laboratories. DEP will also be taking independent water samples in Pennsylvania within a 2-mile radius of the derailment site. Samples will be taken monthly to watch for any long-term impacts.
Independent testing will ensure that the data is accurate and timely so that the state can partner effectively with local communities to disseminate vital information to the public.
DEP is coordinating with Ohio EPA, Ohio River Valley Water Sanitation Commission, Federal EPA, and Norfolk Southern's contractor, CTEH, to review sample information for surface waters.
In addition to independent water sampling, DEP is assisting concerned public water suppliers in evaluating their source water at the Beaver Falls Municipal Authority's surface water intake on the Beaver River.
A Beaver Falls Municipal Authority water treatment plant is located 11 miles from the train derailment site. The closest Community Public Water Supply is PA American Ellwood City, which is 10.5 miles from the site. DEP is also investigating a small public water supply that is located along the Little Beaver River that utilizes spring sources.
DEP's Bureau of Environmental Cleanup and Brownfields has performed a basic evaluation of the groundwater flow and geology near the derailment site and believes that there is not likely to be any contamination of water wells in Pennsylvania. Residents with concerns about private well water should contact the DEP Southwest Regional Office at 412-442-4000 for more information about well testing.
Earlier this week, Governor Shapiro issued a letter to Norfolk Southern that raised questions about the emergency response that was undertaken in the immediate aftermath of the derailment and vowed to hold the company accountable.
PA Broadband Development Authority Seeking Feedback

Pennsylvania Broadband Development Authority is asking Pennsylvanians to provide input on several questions related to the upcoming Pennsylvania Broadband Infrastructure Program guidelines and provide feedback by February 23, 2023. The program will provide a total of $200 million in grant funding through the U.S. Treasury's Capital Projects Fund (CPF), targeting locations that do not currently have access to 25/3 Megabits per second reliable service. Pennsylvanians are encouraged to provide feedback on the definition of affordability; award amounts; match requirements; and the challenge period. Feedback can be provided online until February 23, 2023.
Under the new program, eligible projects will deploy wired and/or fixed wireless high-speed broadband service infrastructure in unserved areas of the Commonwealth. Unserved areas are defined as designated geographic areas in which households or businesses do not have access to at least 25 Megabits per second download speed and 3 Megabits per second upload speed.
The program will accept applications under two categories: line extension and development; and large-scale regional infrastructure projects.
The line extension category will fund extensions of existing last-mile cable modem and fiber-to-the-premise broadband networks that can be constructed quickly. Internet service providers are eligible if they have an existing fiber-to-the premise or cable network offering service of at least 100 Megabits per second download speed and 20 Megabits per second upload speed to mass-market users that can be extended to eligible premises in the Commonwealth.
The large-scale regional project category is designed for projects that can transform broadband availability across a significant portion of the Commonwealth by serving large numbers of eligible addresses.
Applicants may be private for-profit or non-profit corporations, cooperatives, local units of government, or regional consortia of local governments.
Upon completion, eligible projects must, at minimum: deliver service that reliably meets or exceeds symmetrical download and upload speeds of 100 Megabits per second; and ensure affordability by participating in a federal program that provides low-cost options to consumers and/or establish a low-cost option for consumers that meets CPF guidance.
The Authority is charged with creating a statewide broadband plan and distributing federal and state monies for broadband expansion projects in unserved and underserved areas of the commonwealth.
For more information about the Pennsylvania Broadband Development Authority, visit the Authority's website.
Resources Available to Help Pennsylvanians with Rising Energy Costs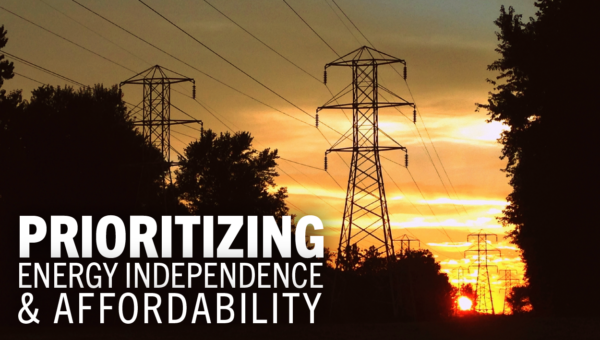 As energy costs continue to rise, please be aware that resources are available to minimize the financial burden and to assist with payments already owed.
Ratepayers can immediately lower their energy bills by switching to a competing electric and natural gas supplier using PAPowerSwitch.com and PAGasSwitch.com. Read all terms thoroughly to understand if the contract includes a fixed or variable rate before making a decision.
Those who are having difficulty paying bills currently should call the utility company to work out a payment plan to avoid additional fees associated with the reconnection of service. Financial assistance is also available for many ratepayers through the Low-Income Home Energy Assistance Program (LIHEAP). New applicants can apply for the program at www.compass.state.pa.us.
Of course, the most effective way for Pennsylvania to combat rising energy costs is for lawmakers to unleash our state's energy potential, which is why Senate Republicans are prioritizing the advancement of policies that create greater energy independence.
In addition, the Senate advanced Senate Bill 1, which included a proposed constitutional amendment to prevent the executive branch from imposing onerous regulations like the Regional Greenhouse Gas Initiative – a regulation that will not only cost 22,000 jobs, but also could nearly quadruple new electricity costs for consumers. While the General Assembly can't undo this already imposed, costly executive action, it can prevent Pennsylvania from being saddled with similar regulations in the future.
Important Message for Unemployment Compensation Recipients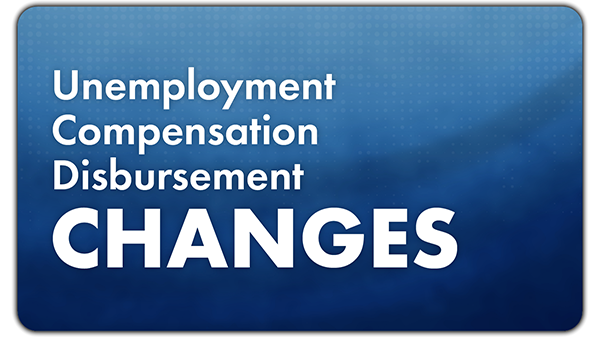 Several important changes are being made to the way Unemployment Compensation benefits are paid onto prepaid debit cards.
Beginning on or about March 6, Money Network prepaid debit cards will be mailed to UC recipients who receive benefit payments via prepaid debit card. The Money Network prepaid debit card will replace the U.S. Bank card currently in use.
Recipients will need to learn how to activate the new money network prepaid debit card and ensure their address is correct, among other steps. PA Treasury explains the process here and provides an extensive Frequently Asked Questions page here.
Medical Assistance and CHIP Recipients Must Submit for Renewal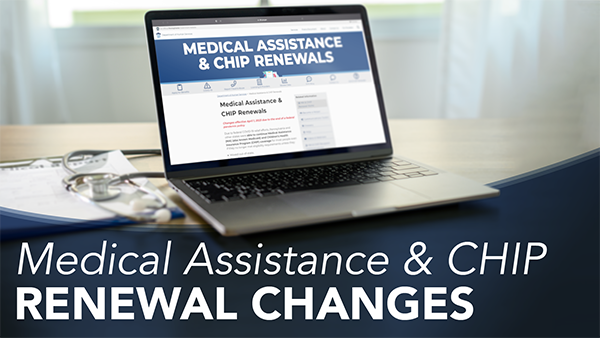 Starting April 1, Pennsylvania is required by federal law to review the eligibility of Medical Assistance (Medicaid) and Children's Health Insurance Program (CHIP) recipients every year, which means recipients must submit a renewal. Important information is posted here.
While the Department of Human Services (DHS) still sent renewal notices during the height of the COVID-19 pandemic, most people were not disenrolled from Medicaid or CHIP because of a change in eligibility. DHS is returning to the normal eligibility processes.
No one will lose their health coverage without having an opportunity to complete a renewal, and renewals will be completed over 12 months. Renewals due in March 2023 will be the first affected by the end of continuous coverage. If a person is found ineligible for their current coverage or does not complete their renewal on time, their coverage will end.
Information about when a person's annual renewal is scheduled can be found on COMPASS or on the myCOMPASS PA mobile app. Anyone can set up a COMPASS account at www.dhs.pa.gov/compass and, if they have a mobile device, can download the myCOMPASS PA mobile app for free.
Scam Warning: "Final Demand for Payment" Letters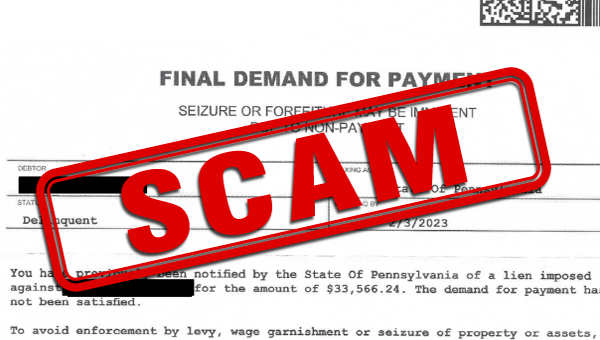 The Pennsylvania Department of Revenue has issued a warning about scams designed to trick people into turning over sensitive data and personal information.
One recurring scam involves phony letters sent to taxpayers through the mail. The "Final Demand for Payment" letters threaten wage garnishment and the seizure of property or assets unless the recipient calls a phone number to satisfy a lien.
If you are concerned about a potentially fraudulent notice, visit the department's webpage for verified contact information. This will help you ensure that you are speaking with a legitimate representative of the department.
And if you believe you are a victim of tax fraud or tax-related identity theft, contact the department's Bureau of Fraud Detection and Analysis by emailing Ra-rvpadorfraud@pa.gov or calling 717-772-9297.
Monthly Appropriations Update Details Lagging PIT Payments, Improving Rainy Day Fund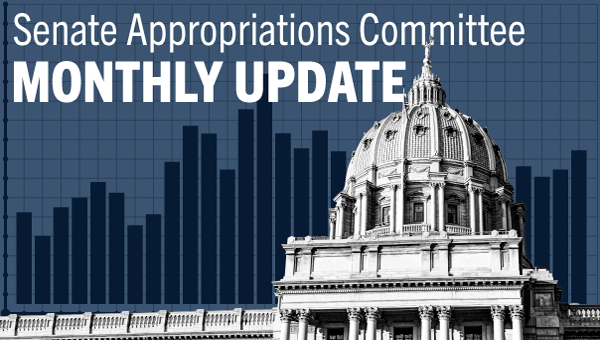 Each month, the Senate Appropriations Committee prepares a monthly update on the financial health of the Commonwealth. The most recent report includes information on:
Lagging PIT payments resulting from a new revenue reporting system.
Lower revenue projections for the upcoming budget.
The improving health of the state's Rainy Day Fund.
The full update, including the full monthly revenue report, is available here.
National Cancer Prevention Month: Information on Risk and Research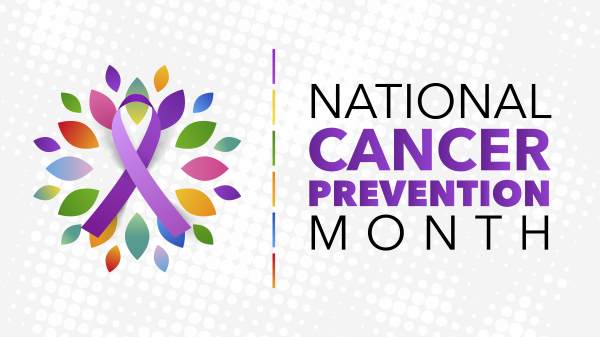 Every family will be touched by cancer at some point. National Cancer Prevention Month is a good time to consider information that could help prevent heartache.
The National Cancer Institute has comprehensive information on cancer prevention, risk factors, the role of genetics, and the latest research into causes and prevention.
Out and About in the 30th
Congratulations to the East Broad Top (EBT) Railroad for getting Steam Engine #16 out and about! The public will be able to travel back in time to experience our local steam train history. People throughout the community have really showed their excitement about this historic work that is being done at the EBT. I would like to recognize all of those who have worked so hard to continue the growth and success of the East Broad Top Railroad. I hope many of you will be able to enjoy this blast through history soon!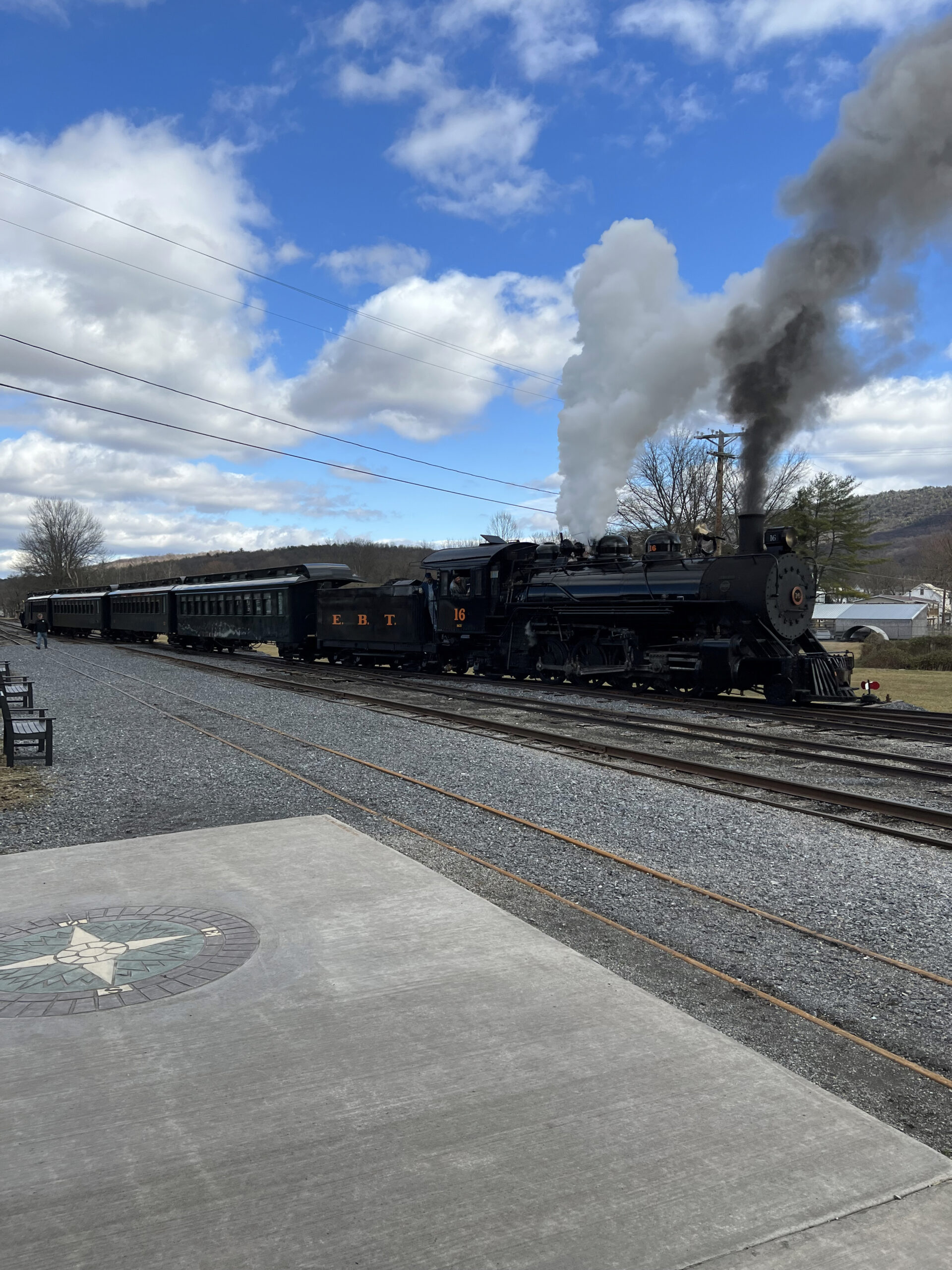 If you are not already subscribed to this newsletter please sign up here.